The Skincare Habits 'Bridgerton's Charithra Chandran Swears By
These simple tips help Chandran shine bright like the diamond she is.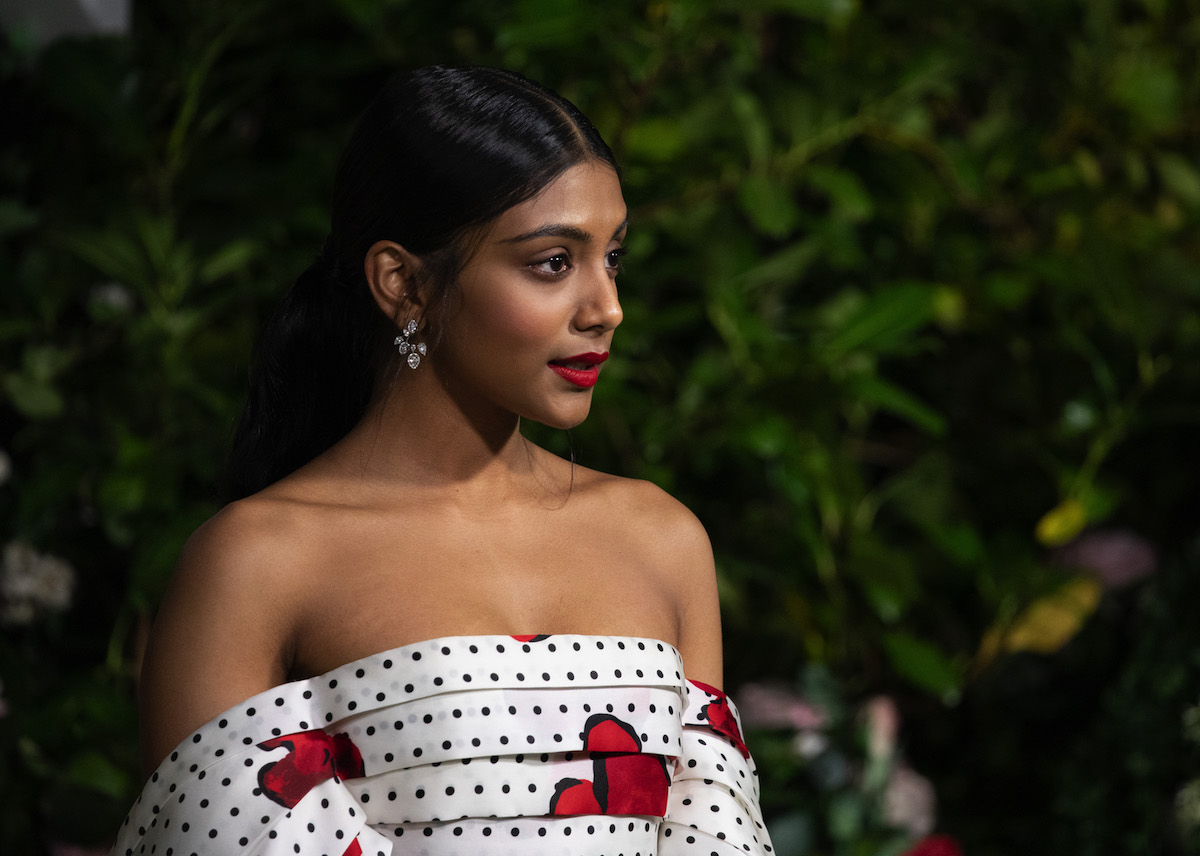 If you haven't already watched Bridgerton Season 2, we'll fill you in: Edwina Sharma, aka Charithra Chandran, is absolutely stunning—a true diamond of the season. While her Regency-era gowns are beyond glamorous, her glowing complexion really steals the show. We can't help but wonder, what are the skincare habits Charithra Chandran swears by?
According to a recent interview with Vogue, the Bridgerton star has many. Charithra Chandran has really been focusing on her skincare routine these days to make sure she keeps her skin ultra-healthy. "I probably, growing up, didn't take care of my skin as well as I should've," she reveals in a Vogue video, adding, "But now that I'm a little bit older, I'm trying to make it a priority."
Not only does the actress want to keep her complexion glowing, but she also wants her makeup to look great on screen. It's no surprise that the Bridgerton cast rocks drop-dead gorgeous makeup, and Chandran has even noticed how her skincare routine affects her Bridgerton look. "I'm really starting to see that when I take care of my skin, my makeup is just so much better."
So what exactly does Chandran do to keep her skin looking and feeling absolutely amazing? Read on to find out all about Charithra Chandran's skincare routine, and next, check out The 6 Best Exercises for Strong and Toned Arms in 2022, Trainer Says.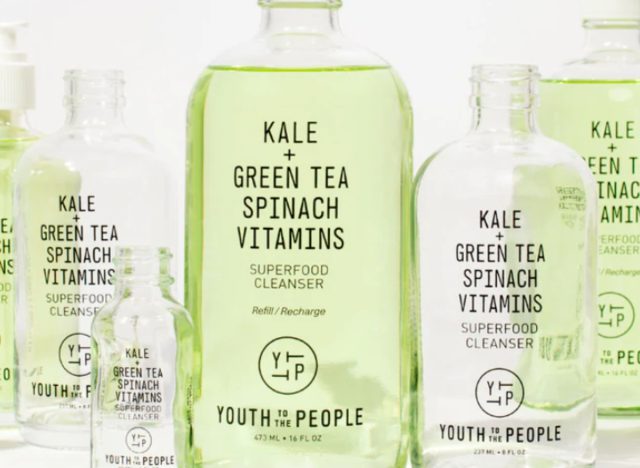 There is nothing complicated about the Bridgerton star's skincare routine. In fact, it includes just five products: Youth To The People's cleanser and exfoliant, Wishful Eye Lift & Snatch Instant Sculpting Mask, Dr. Pawpaw Multipurpose Soothing Balm, and CeraVe Moisturizing Cream. But Chandran keeps it simple on purpose: "I don't want my skin kind of relying too much on products," she tells Vogue. "The simpler a routine is, the more likely you are to follow it."
Related: The #1 Skincare Routine For Ageless Skin, Top Dermatologist Says
She's learning to be gentle with her skin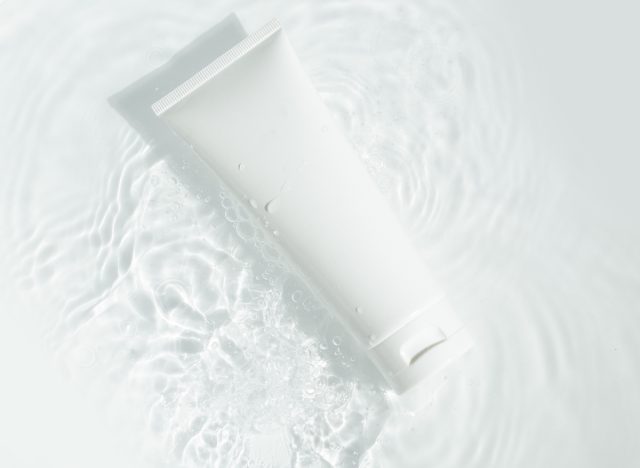 Chandran is still learning a few skincare tricks here and there, like the rest of us. One of them she actually learned while filming Bridgerton. "I'm usually really rough on my skin, and so my makeup and hairstylist on Bridgerton, they kept telling me, 'Be gentle, be gentle,' so that's what I'm trying to focus on at the moment," she says.
Related: Kaia Gerber's Workout Shows Off Her Killer Abs And Toned Body
She loves multi-purpose products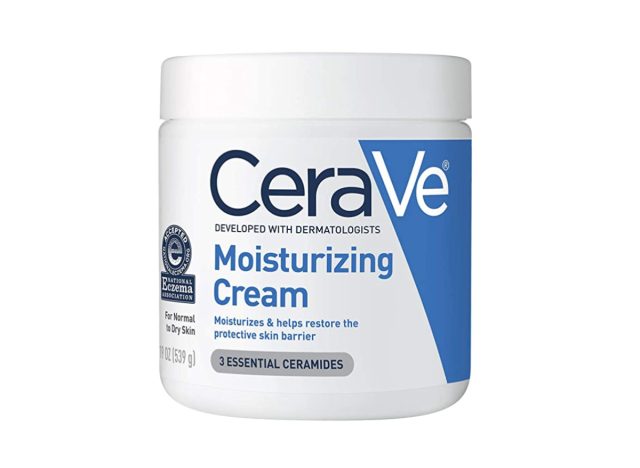 If you were to take away one thing from Chandran's skincare tips and tricks, it's that she loves making the most of her products. Skincare products can be so expensive, and not to mention, routines can be time-consuming. But when you can use one product for multiple steps in your routine, you save both money and time.
The actress clues fans in on this tip during her Vogue interview: "That's kind of my main beauty secret. I love a good multi-purpose tool." (The CeraVe Moisturizing Cream, for example, can be used as both a body and face moisturizer.)
She draws influence from her Indian heritage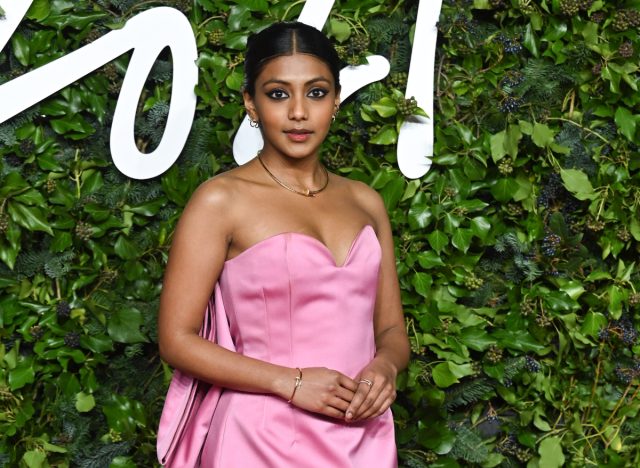 Chandran's skincare routine draws influence from her family's culture. "My family's from India, and generally, the skincare we used back home is all-natural," she explains to Vogue. The actress' Indian heritage influences many aspects of her self-care. "My grandmother would sit me on this little stool, put oil in my hair, plait it, and then buy fresh jasmine flowers to put in it," she previously told Allure. "I still use coconut oil in my hair once a week, usually Sundays."6254a4d1642c605c54bf1cab17d50f1e
She's a fan of under-eye patches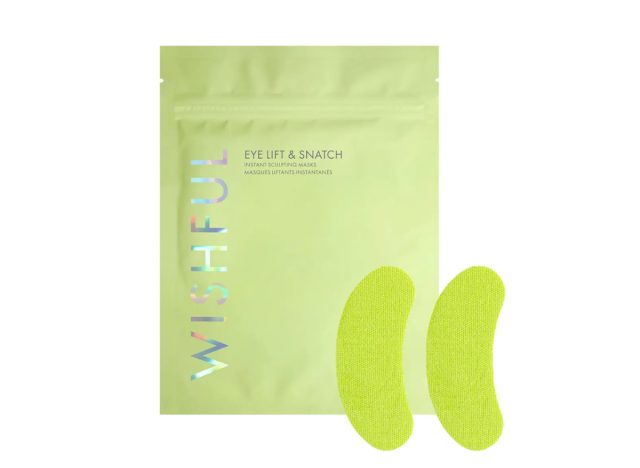 Under-eye patches are a skincare essential for the Bridgerton actress who had to deal with incredibly early mornings while filming the Netflix show. She raves, "These are magic," and explains, "We'd have to get up at like 4 AM, makeup chair by 4:35, and you know, it'd be really long hours, so we needed all the help we could get."
The patches help Chandran shine bright like the diamond she is on (and off) the screen by addressing tired eyes. Not only does she use under-eye patches, but she also rubs in a "super soothing" eye cream afterward. "The skin under my eyes is very sensitive and often really dry," she explains.
Want to read more about celeb self-care? Check out Rebel Wilson's Self-Care Routine For The Oscars Is Ultra-Pampering and How To Copy Hailey Bieber's "Glazed Donut" Skincare Routine.
Mia Salas
Mia is a freelance writer for several publications and a soon-to-be graduate from Princeton University with a degree in English.
Read more about Mia