Catherine Zeta-Jones's Exact Breakfast, Lunch, and Dinner Plan to Stay Fit
The actor reveals the deprivation-free meals she relies on to stay in great shape.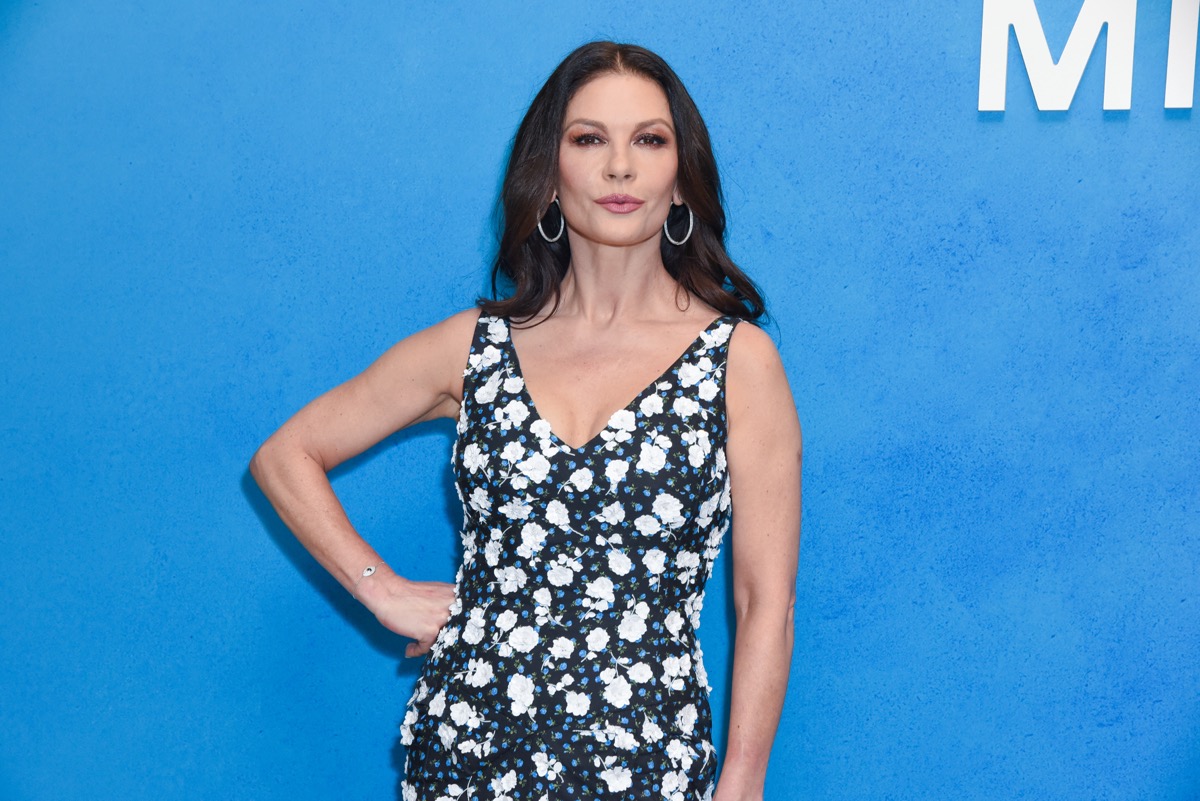 Oscar-winning actor Catherine Zeta-Jones is a triple threat, with impressive acting, singing, and dancing chops that have kept her in the spotlight for decades.
The star has managed to keep her energy high throughout her decade-spanning career by adhering to a particular way of eating that helps her stay full and focused throughout the day.
Read on to discover the exact diet Zeta-Jones follows to stay fit. And for more on how your favorite stars stay in great shape, Julianne Hough Reveals Her Exact Breakfast, Lunch, and Dinner to Stay Fit.
She starts the day with coffee.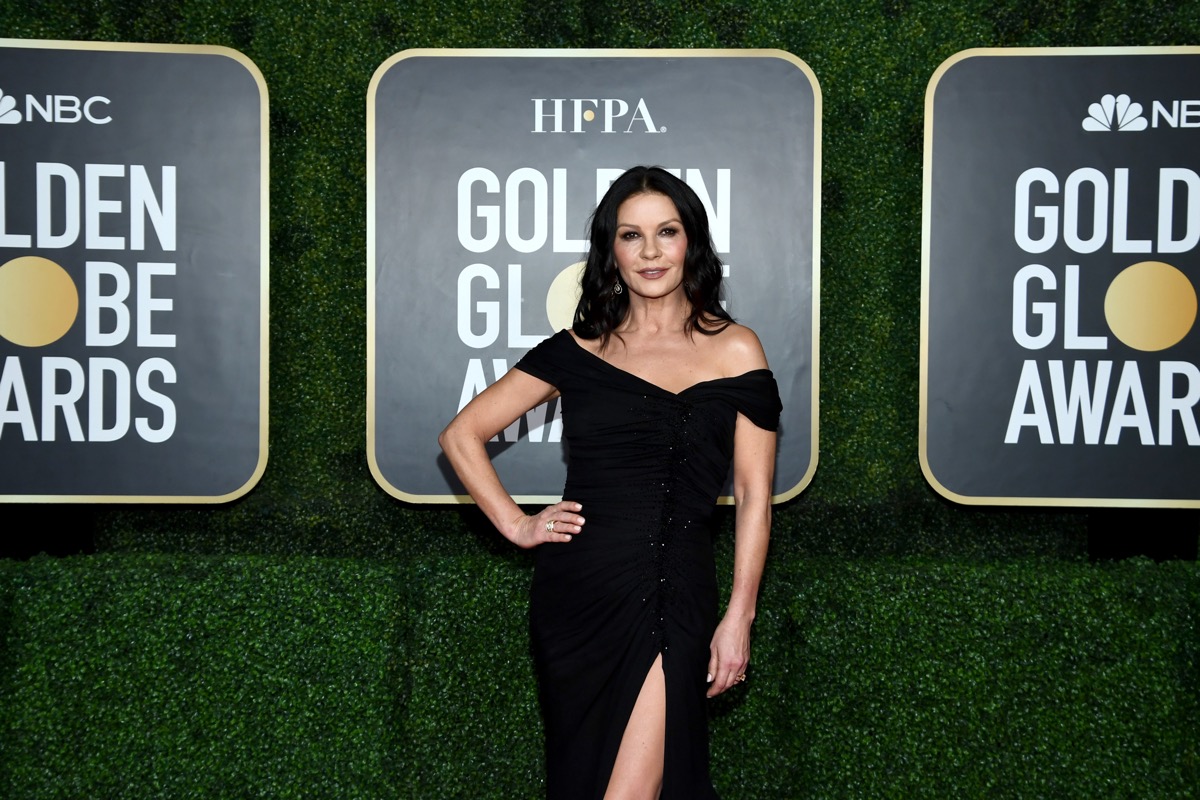 In a new interview with Harper's Bazaar, Zeta-Jones reveals that her day doesn't officially start until she's had her first cup of coffee.
"The first thing I do when I wake up is get my coffee going, because I really can't do anything properly without my coffee," says Zeta-Jones, who explains that she makes her preferred brew with a French press, calling the process "very nostalgic."
For more celebrity health and fitness news delivered to your inbox, sign up for our newsletter!
She waits a few hours to eat breakfast.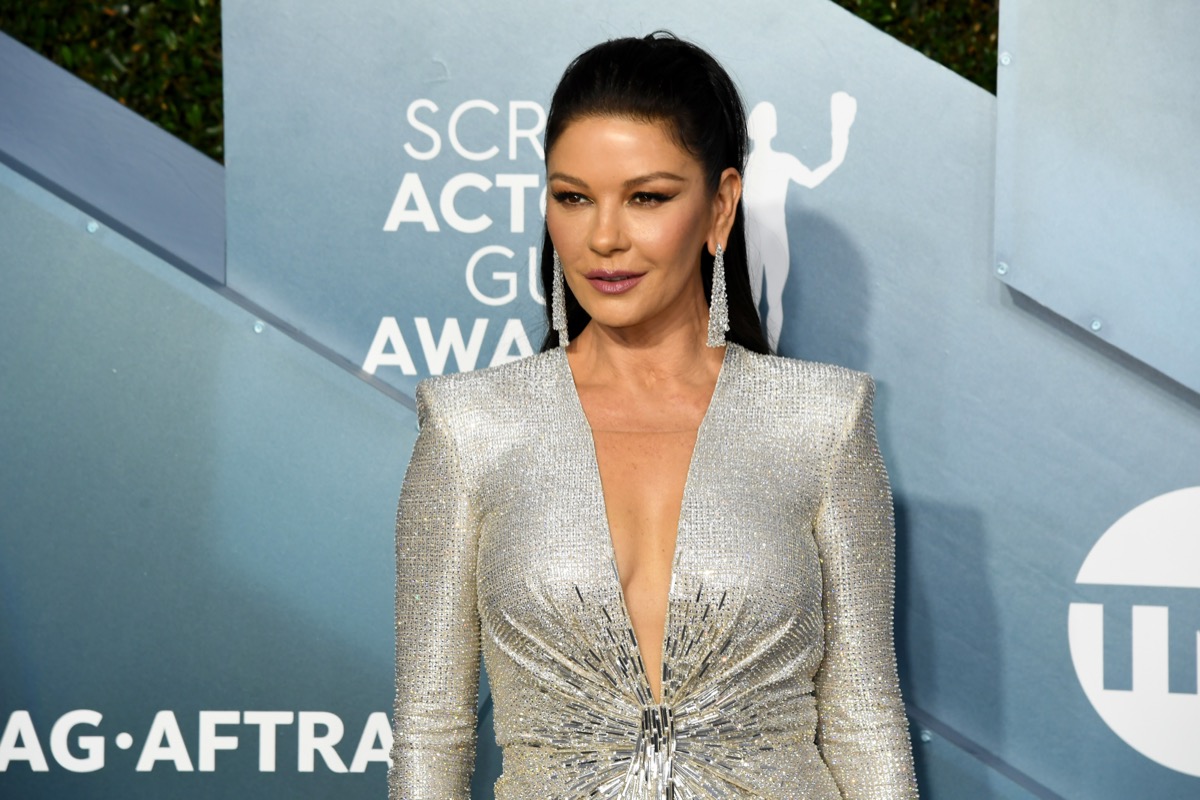 While Zeta-Jones admits to waking up "very early," she says she typically puts off eating breakfast until 8 a.m. "I do have very, very specific breakfast needs," she says.6254a4d1642c605c54bf1cab17d50f1e
"In the winter hours, I'm a porridge girl. I have porridge with brown sugar [and] bananas, and I make it so the bananas are all soggy and full of brown sugar and I put some blueberries on the top, and I literally have that every morning."
In the summer, Zeta-Jones says she combines fat-free vanilla yogurt, blueberries, raspberries, and Bear Naked granola for breakfast.
She eats traditional English breakfasts on weekends.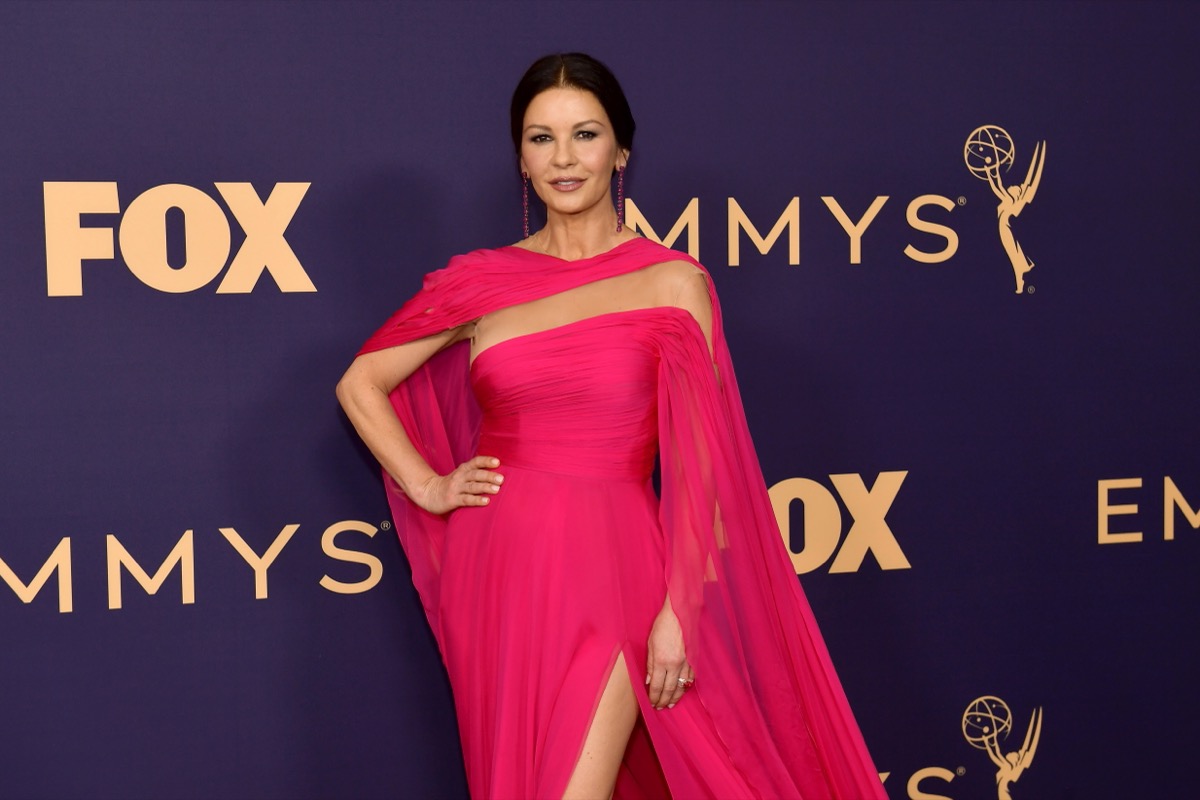 On the weekends, Zeta-Jones embraces her Welsh heritage by enjoying a full English breakfast with her family. "I get my imported British bacon, we have sausages…we have baked beans, we have scrambled eggs," the actor says.
She sips tea throughout the day.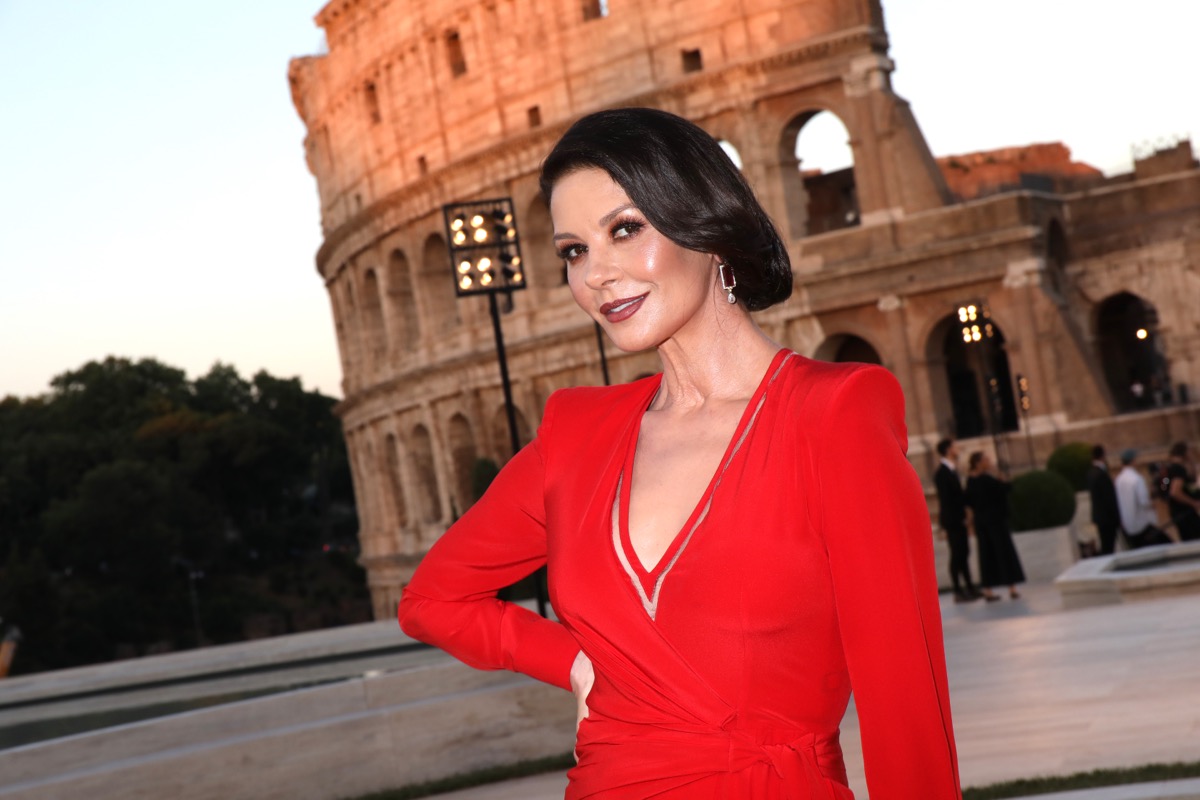 At 11 a.m., Zeta-Jones tucks into her first snack of the day. "I always have a cup of tea and usually have a cookie or something. I'm not a big snacker, except for anything chocolate. For me, chocolate is a real treat. I deserve it," says Zeta-Jones, who says that she prefers Cadbury milk chocolate to any other kind.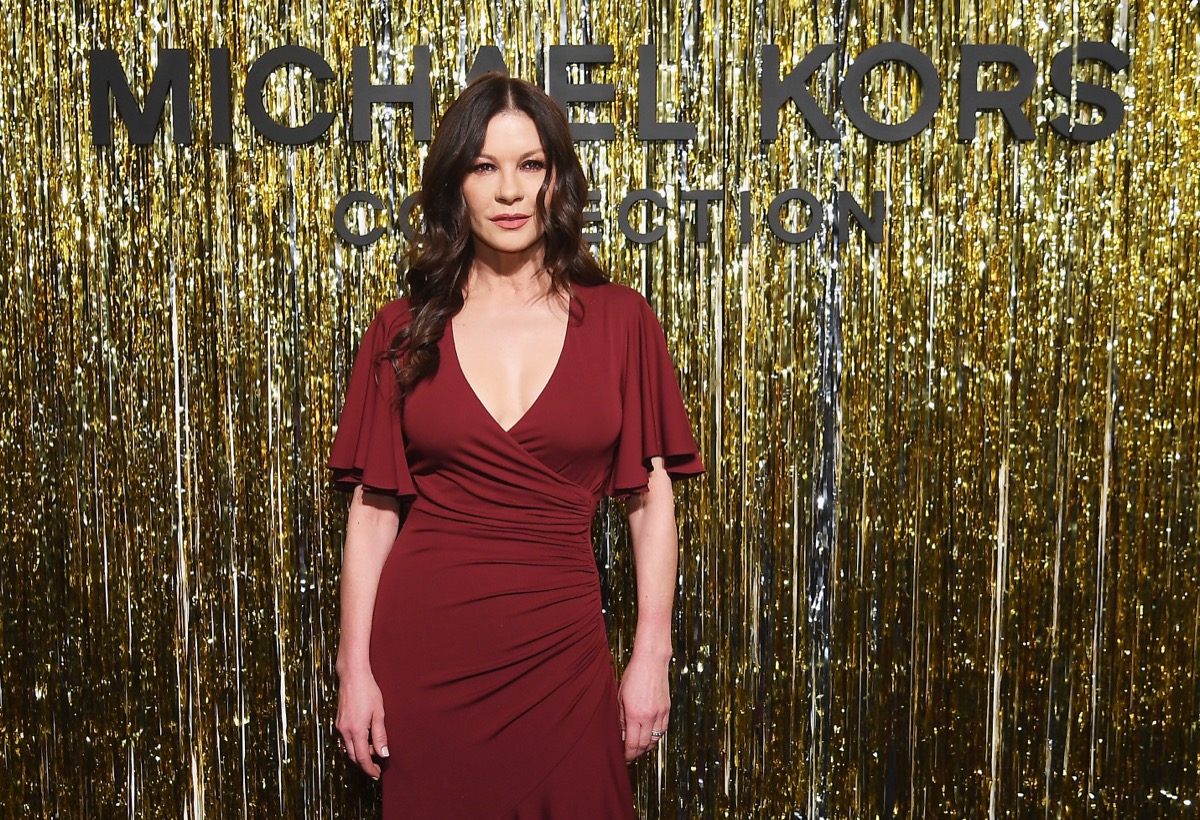 Zeta-Jones says that her ideal lunch is, "Something light that doesn't weigh me down too much."
For the actor, this typically means enjoying a salad for her midday meal. Her go-to recipe? "A spinach-arugula mix of leaves, pine nuts, tomatoes…I sometimes put a little blue cheese…I like to throw some dried cranberries in," she says. The star tops off the salad with a dressing that combines balsamic vinegar, extra virgin olive oil, and mustard, and occasionally pairs her greens with grilled chicken, fish, or stuffed eggplant.
Related: One Major Benefit of Eating Salad Every Day, Says Science
She has coffee and pastries for an afternoon snack.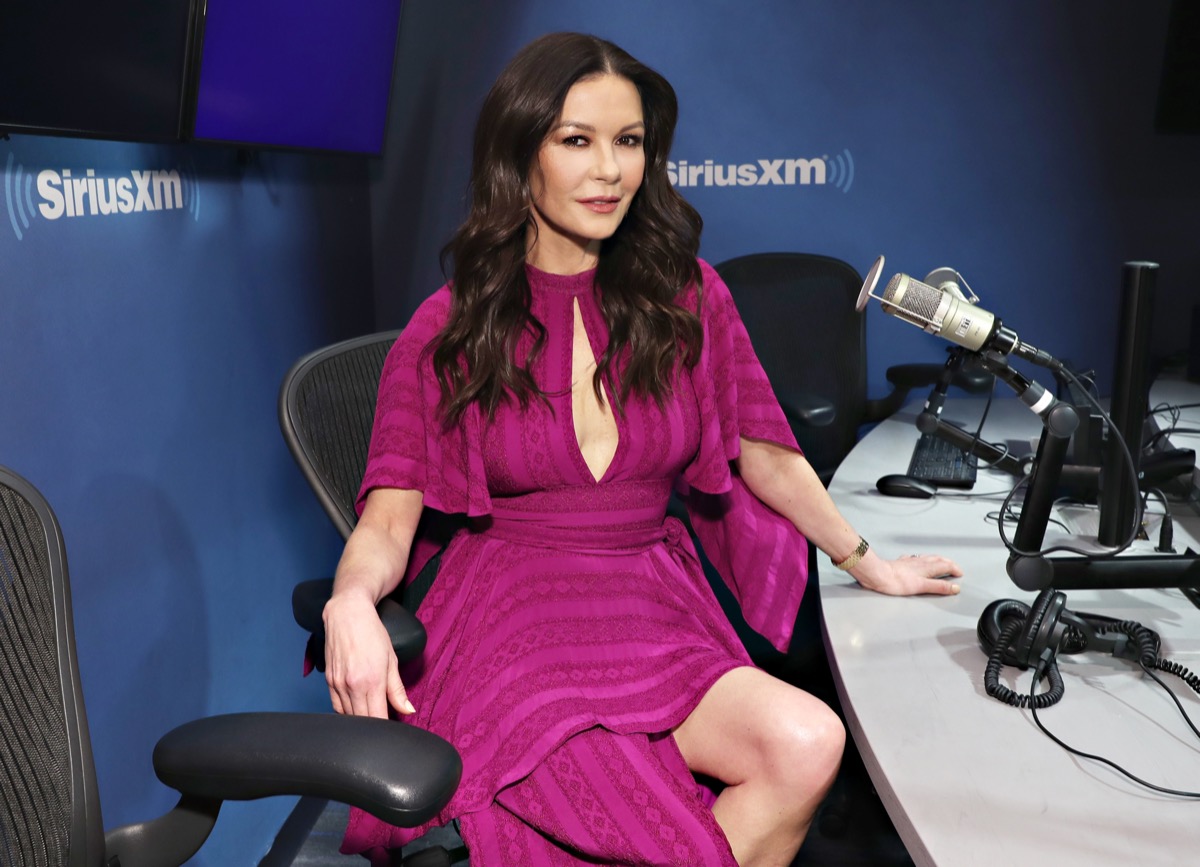 At 4 p.m., Zeta-Jones says she brews up a cup of her Casa Zeta-Jones coffee, which she typically pairs with a scone topped with clotted cream and jam.
She eats a salad and protein for dinner.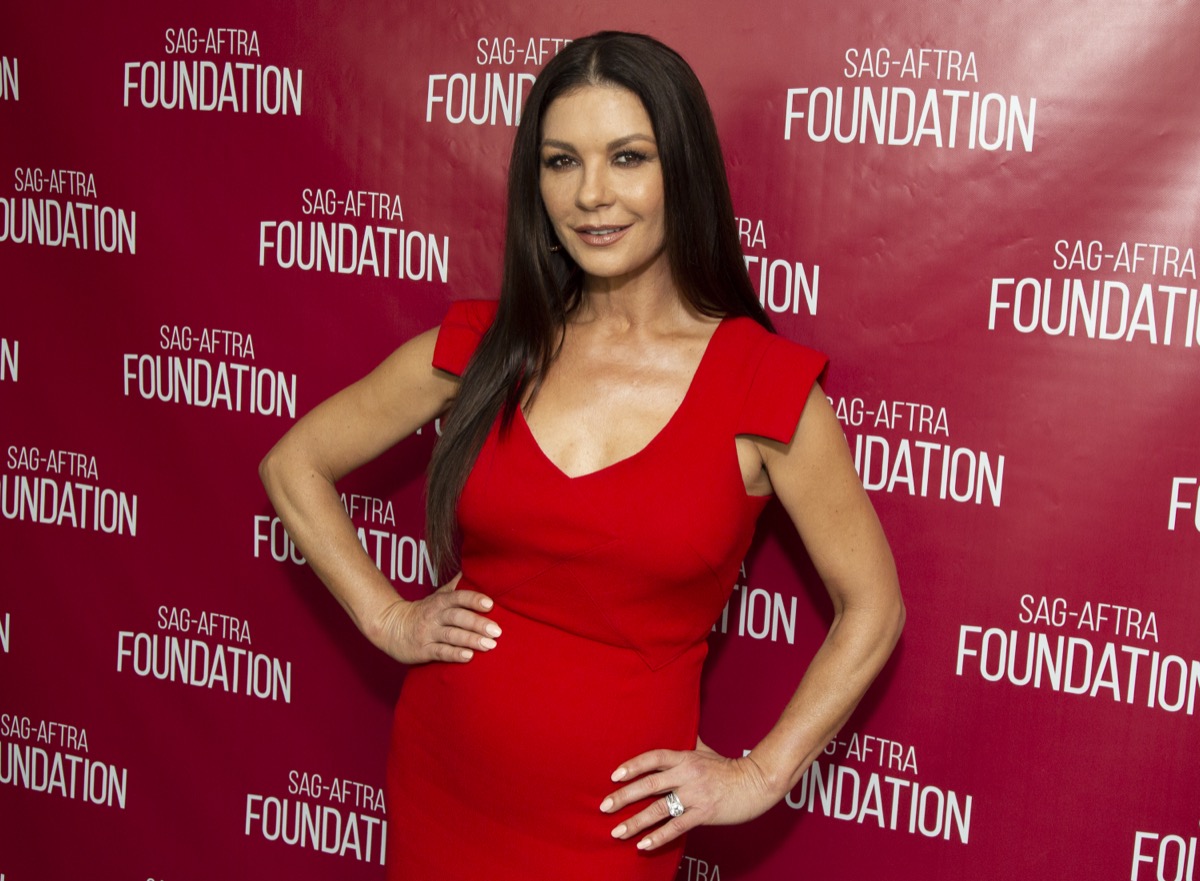 At 8 p.m., Zeta-Jones sits down for dinner, which usually consists of a salad and an animal-based protein. "In this salad at night, I love fruit. I always chop up an apple and throw it in a salad. Of course, I love avocado in a salad, too. I would put oranges in my salad, figs in my salad. I love that combo," she says.
Zeta-Jones says she frequently pairs this with a piece of chicken, fish, or a filet mignon with shiitake mushroom sauce.
She rounds out her day with dessert.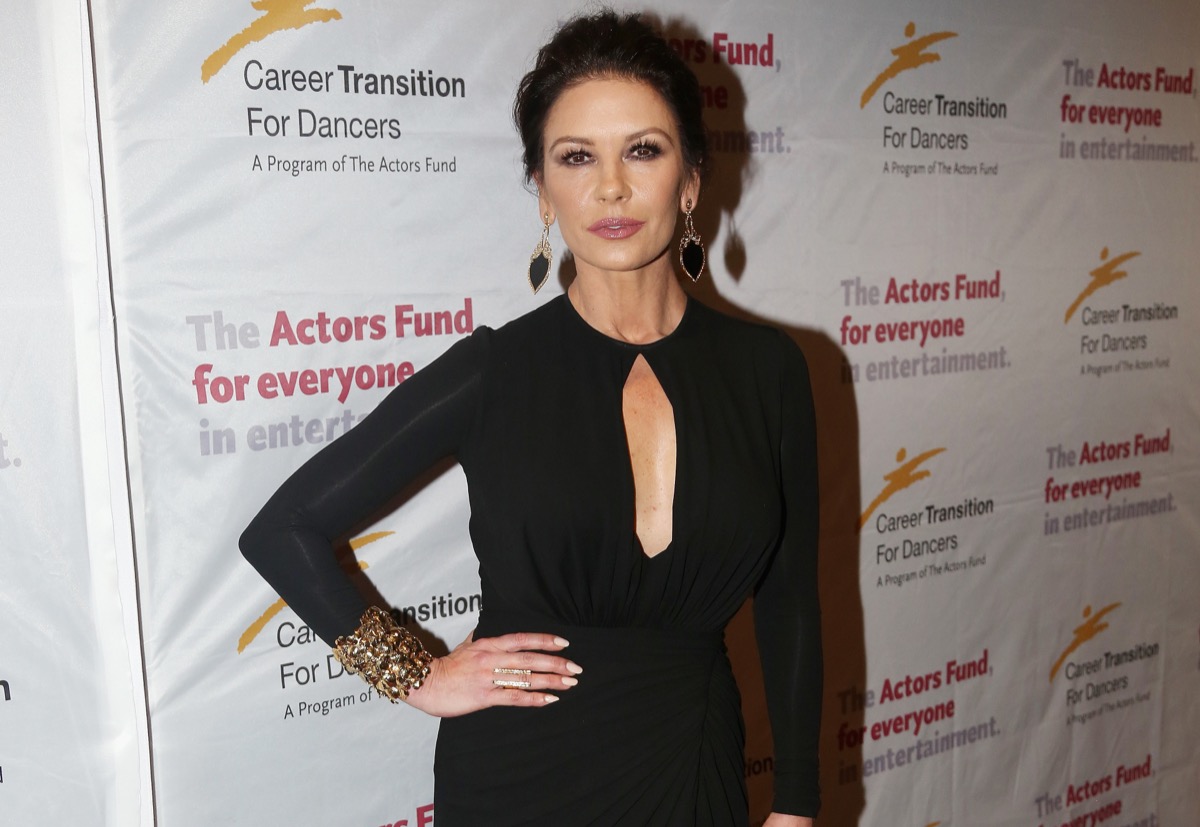 To end the day, Zeta-Jones says she'll sometimes indulge in a bit of dessert, too. "I love desserts…I'm just a huge ice cream lover," she says. "And, of course, my mother's apple pie—the only other great thing she can cook—coupled with a little scoop of ice cream and I'm a really, really happy woman."
For more on how celebrities stay fit, Bachelor Star Matt James Reveals His Secrets to Staying in Amazing Shape.
Sarah Crow
Sarah Crow is a senior editor at Eat This, Not That!, where she focuses on celebrity news and health coverage.
Read more about Sarah