"Bachelor" Star Matt James Reveals His Secrets to Staying in Amazing Shape
In our exclusive interview, James reveals his marathon training routine and the cheat foods he can't live without.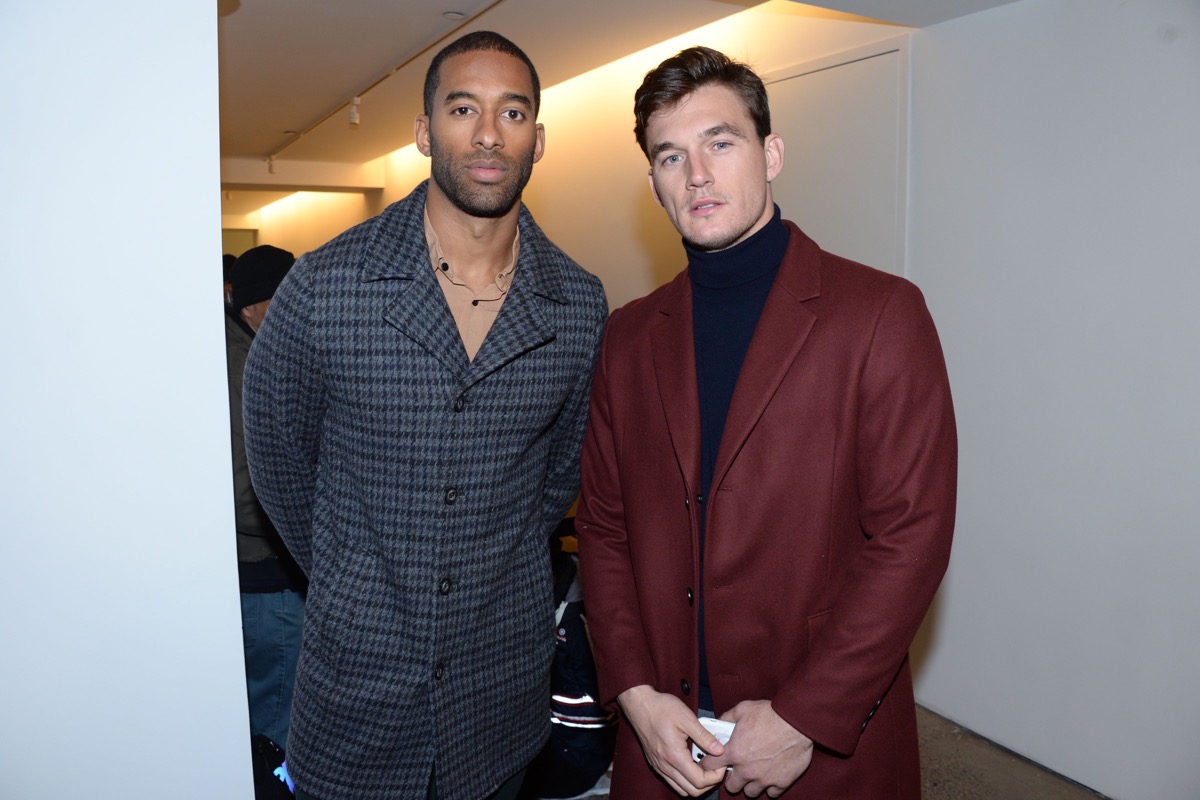 This post contains affiliate links. If you use these links to buy something, we may earn a commission.
Bachelor star Matt James may be best known for his on-screen romances—and the ensuing tabloid fodder—but away from the bright lights of the Bachelor universe, James has yet another passion: fitness.
The reality star, who is currently training for the New York City Marathon in November, opened up to Eat This, Not That! in an exclusive interview about his training process, his biggest food indulgences, and which celebrity friend has helped motivate him along the way.
Read on to discover how James stays in such great shape. And for more on how your favorite celebs stay fit, check out our exclusive interview with Rob Lowe!
James started running after feeling a "void" in his life.
James, a former basketball player who went on to play college football, says that he found there "was a void" in his life when he gave up competitive sports after university.
"I started to run casually, but I found that the goal of going further and going faster was one that was satisfying and meaningful. It became a time when I could unplug, unwind and just be with my thoughts of the day or week."
He says that sticking to a routine of doing at least one hour of physical activity has helped him stay focused—and it's the advice he provides members of his inner circle when they're looking to get healthier, too. "That can be a walk, a jog, a bike, or a lift, but exercising is just as much about mental strength as it is physical," says James.
For more insight into how your favorite stars stay in shape, check out Ciara Just Shared The Exact Meal Plan She Followed to Lose 39 Pounds.
Tyler Cameron inspired him to start running marathons.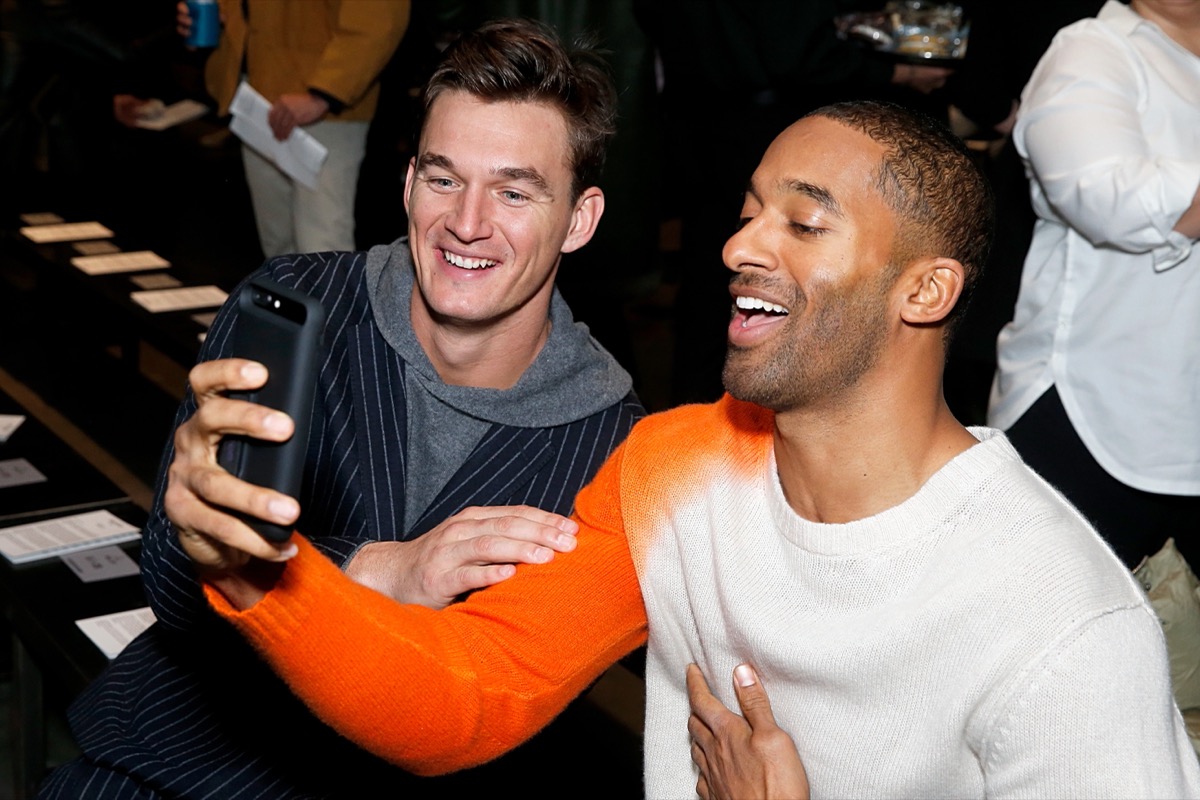 While James has been an avid runner for some time now, it was a conversation with former Bachelorette contestant Tyler Cameron that prompted him to give marathons a try.6254a4d1642c605c54bf1cab17d50f1e
"[Cameron] said he was going to do it and as his friend and workout companion, I started training with him just because we were living together and following the same regime," explains James. "From there, I got hooked fast and decided to run a few half marathons, and then the next step was a marathon."
James, who recently partnered with Vita Coco, says that he recommends that anyone else looking to start running marathons "take training seriously so that you are kind to your body."
"A marathon is no joke and requires time and energy beyond daily runs. It requires eating clean, hydrating with Vita Coco, and giving your body rest," says the star.
He switches up his exercise routine on a regular basis.
James may be committed to his marathon training, but it's not running alone that keeps the star fit.
"I am absolutely loving the Peloton these days! Classes with Alex Toussaint get me going and it is so easy to do from home," says the star. When he's not hopping on his bike for an indoor ride, James likes to keep his routine varied.
"I get in patterns where I do the same type of workout for a few months and then switch it up. Like this past summer, I was on a bike kick, where I would bike 20-plus miles a few times a week. I was also cross-training during that period, because I like to mix it up to keep it interesting," he explains. James adds that he's also a big fan of both SoulCycle and Rumble, a boxing-inspired workout, although he's had to miss out on both amid the pandemic.
James sticks to a consistent food routine to support his training.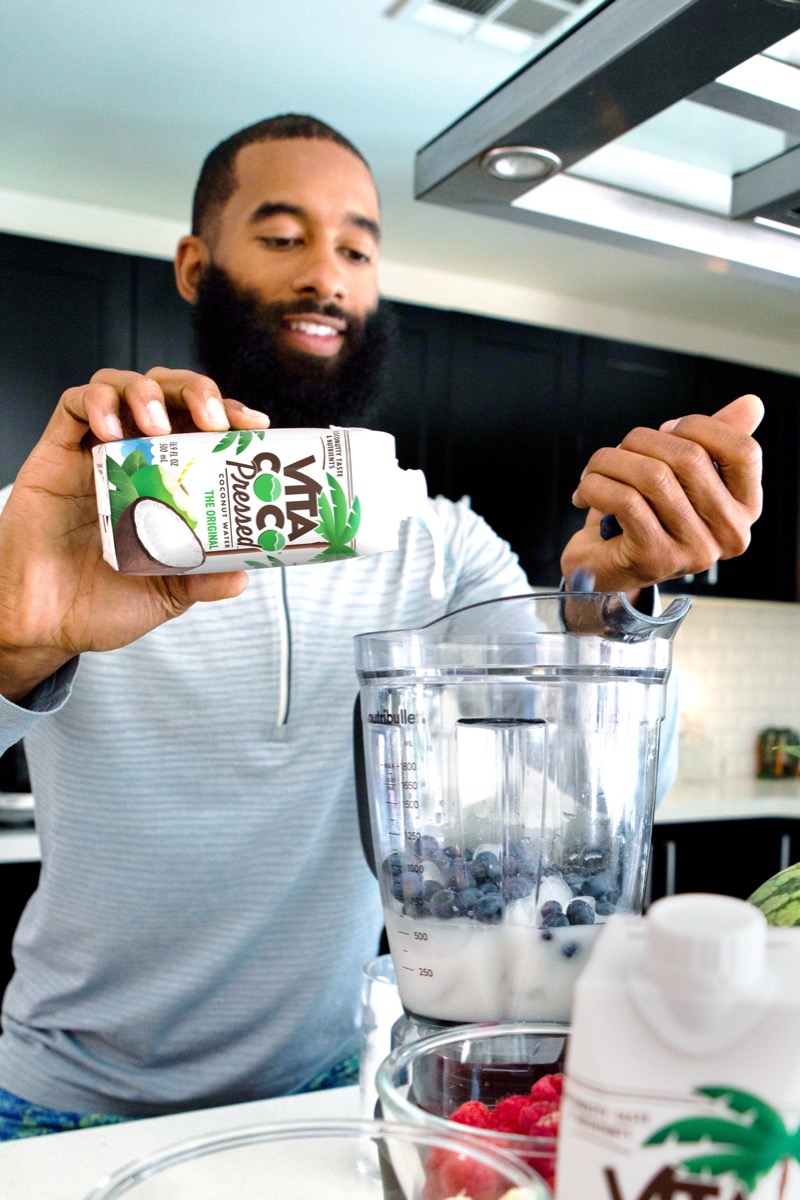 While James admits he "love[s] to eat," he says that sticking to a primarily clean meal plan has been an essential part of his training routine.
"I always start my day with a smoothie, supplemented with Vita Coco coconut water as the base. Then, I try to eat something light for lunch like a salad and then a larger dinner. Dinner for me is a treat; I will go to get my favorite burger from [New York City restaurant] Beauty & Essex, a fried chicken sandwich from Bobwhite, or pizza from Scarr's," he says. When he's cooking at home, James says he keeps lettuce and rotisserie chicken on hand for a quick, healthy meal.
He makes mindfulness a priority.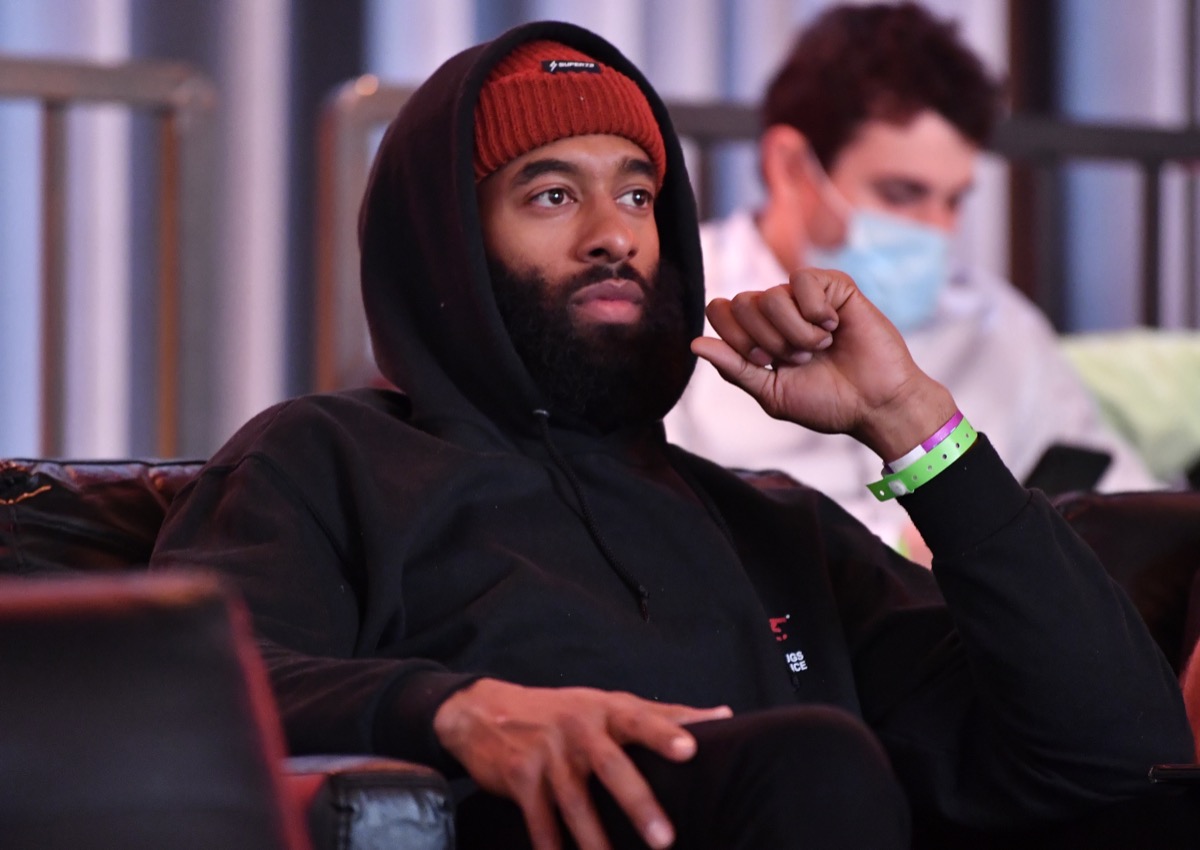 Between work and training, James may have a jam-packed schedule, but the star says that he still makes "me time" a priority.
"I also always find one hour a day for myself," he says. "That manifests in workouts of varying degrees, even a late-night walk along the East River."
He's trying to improve access to healthy food for others.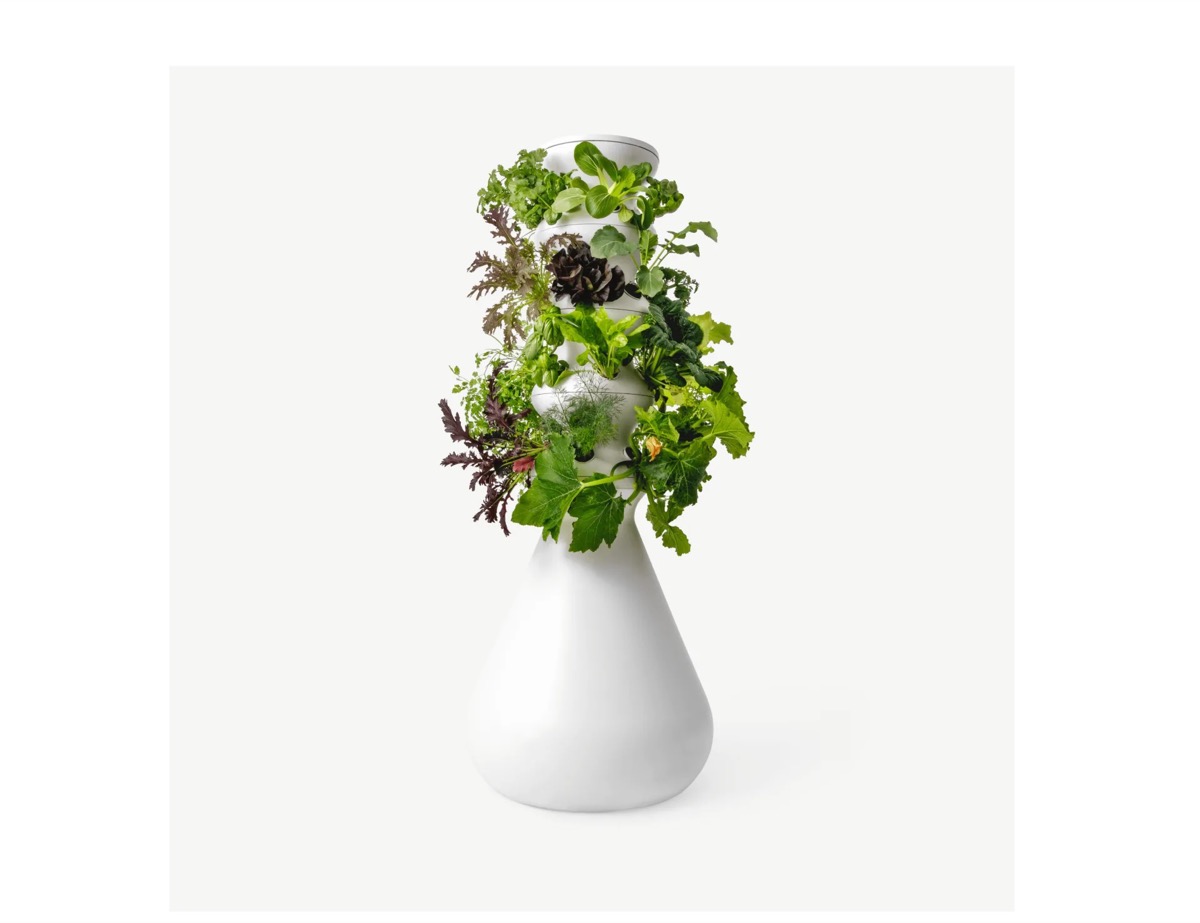 James' passion for healthy food isn't limited to his own plate—he's recently teamed up with Lettuce Grow, a company that creates vertical Farmstands, allowing people with limited outdoor space to grow their own vegetables.
"I love Lettuce Grow because anyone can be a farmer with The Farmstand and the company has taken time to teach me the basics of the business and fundamentals of farming. They also donate one farm stand for every one purchased, and that aligns with the morals of the companies I like to partner with, especially when I can fold them into goals I have with ABC Food Tours, the organization Tyler Cameron and I co-founded."
James says that he hopes that urban farming initiatives can eventually help resolve some of the issues related to food equity in the U.S.
"One Farmstand at a school will not feed everyone, but over time, teaching the fundamentals of farming and allowing students to watch their produce grow will bring these habits into households," he says. "My dream is for it to spread."
For more on how celebrities stay in amazing shape, check out our exclusive interview with Brooke Burke, and for the latest celebrity health and fitness news delivered to your inbox, sign up for our newsletter!
Sarah Crow
Sarah Crow is a senior editor at Eat This, Not That!, where she focuses on celebrity news and health coverage.
Read more about Sarah