9 Celebs Who Don't Drink Coffee
Find out which of your favorite stars are running on pure energy!
While it may be hard to imagine not having a go-to Starbucks order, there are some celebs who refuse to drink coffee. According to the National Coffee Association data trends survey, 62% of people drink coffee every week. So how is it that these celebs resist the widely-popular beverage?
Well for some, it's not really a matter of resisting: they simply don't like coffee or prefer caffeine alternatives. Others used to have coffee as part of their daily routine, but started to feel too reliant on it. And shockingly, some celebs have never even tried coffee!
No matter the reason, these celebs have been pretty vocal about leaving the trendy drink behind. Read on to find out which of your favorite stars don't drink coffee and why.
And next, don't miss Dua Lipa's Exact Diet and Exercise Plan to Stay Fit.
Zendaya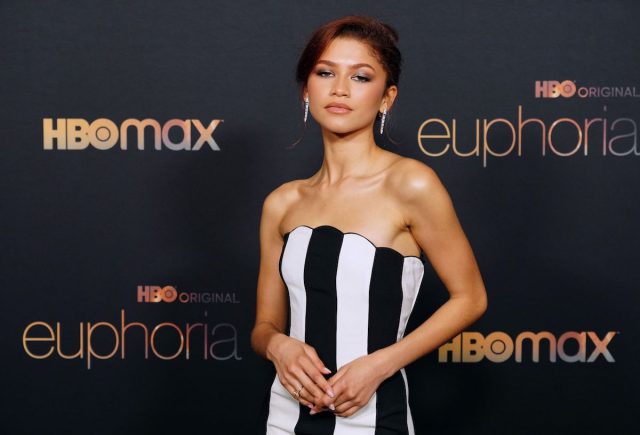 What does Zendaya crave in the morning? Well it's definitely not a cup of coffee. Zendaya's actually pretty picky when it comes to drinks. Alongside coffee, she doesn't like energy drinks, soda or water. "I'm a juice drinker but not fancy-people juice. Like Tropicana or lemonade—not fancy," she told Harper's Bazaar in a 2017 interview. It's unclear whether Zendaya doesn't drink coffee because she doesn't like the taste or the caffeine doesn't wake her up: "it doesn't do anything for me," she said. Of course Gen-Z queen Zendaya doesn't need coffee to stay energized and motivated.
For more of the latest celeb food news, sign up for our newsletter!
Tom Brady
Not liking coffee is one thing, but never trying it? That's a whole other story, and it's Tom Brady's. The 7-time Super Bowl champ not only has never had coffee, but he leaves caffeine out of his diet altogether. "No coffee. No caffeine," Brady and Gisele's personal chef Allen Campbell told the Boston Globe when asked what ingredients he doesn't use. And in a recent interview on The Dennis and Callahan Show, Brady further revealed: "I never had any coffee or anything like that. I just never tried it." Given his stellar record, it seems like Brady's doing just fine without caffeine.
Lily Collins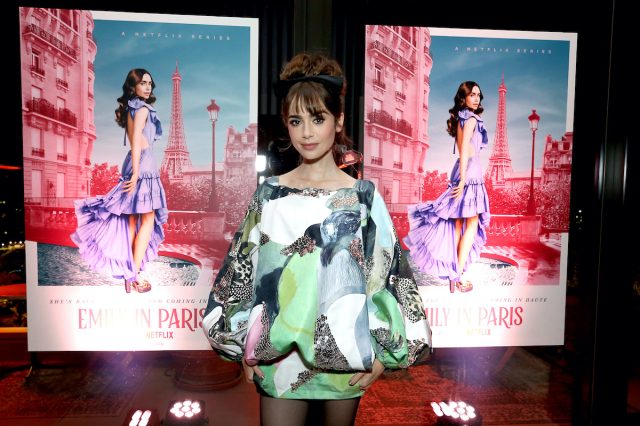 A former coffee addict, the Emily in Paris star is newly reformed and has cut coffee out of her diet altogether. Instead, she's turned to tea: "I haven't had coffee in a couple of years. I was kind of addicted, and it became a little obsessive. Now I limit myself to two cups of caffeinated tea per day," Lily told Harper's Bazaar in a 2017 interview. She likes to grab tea on her way to the gym before a morning workout.
Sydney Sweeney
It's a strict only-water rule for Sydney. The actress who plays Cassie in HBO Max's Euphoria told Bustle in a recent 2021 interview that she's never tried coffee: "I only drink water—for whatever reason, when I was like, 12, I decided I would only drink water and I just stuck with it." Sydney will snack on something sugary when she needs a pick-me-up: "Instead of coffee, I'll have some Swedish Fish or anything gummy if I'm tired," she said in the Bustle interview. Perhaps not the healthiest habit, but at least she gets her daily dose of water.
Related: Surprising Side Effects of Drinking Lemon Water
Khalid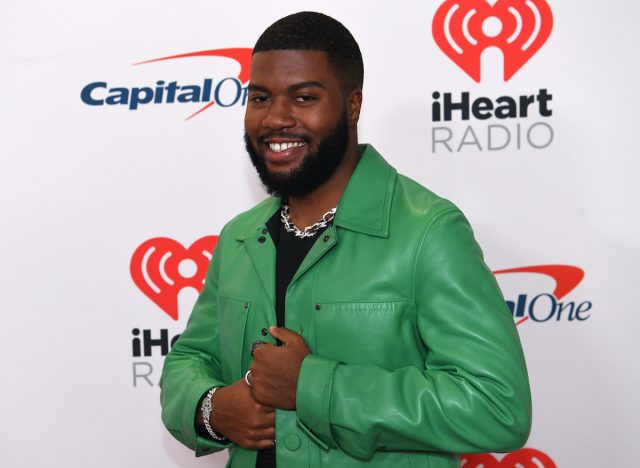 The 24-year-old singer shocked fans in the summer of 2021 when he tweeted: "I don't drink coffee", in response to a fan's question: "What's your coffee order". The immediate flow of comments was expected: "How do you not drink coffee?", "Then what do u drink?", "do you consume any caffeine?". Unfortunately, Khalid never answered the comments, so it's still a mystery why he doesn't drink coffee.
Simone Biles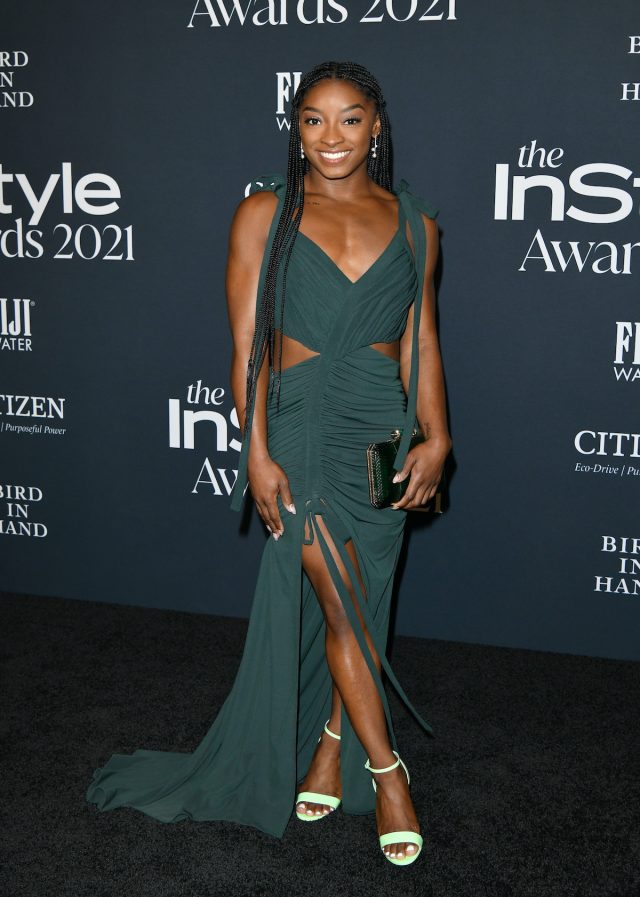 A big fan of mornings, Olympic gymnast Simone Biles doesn't really care for coffee. "I've never been a coffee drinker," Simone told Women's Health, "I've always been somewhat of a morning person." Simone must not crave the taste of coffee, because she sees it as not necessary if she's already feeling awake. If only we all could wake up with the energy that Simone has!
Zoe Kravitz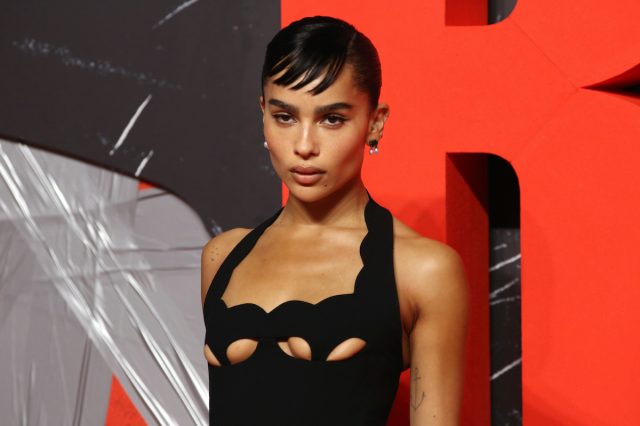 Playing Seline Kyle/Catwoman in the latest Batman movie, Zoe Kravitz has a very busy schedule. While she used to rely on coffee to get through her days, this actress has now turned to tea. "I used to be a big coffee drinker, but I've tried to cut down," Zoe told Harper's Bazaar. Now she enjoys matcha or chai tea with almond milk and honey. Although Kravitz was spotted grabbing coffee a few weeks ago, so perhaps she hasn't entirely given it up yet.
Jordan Alexander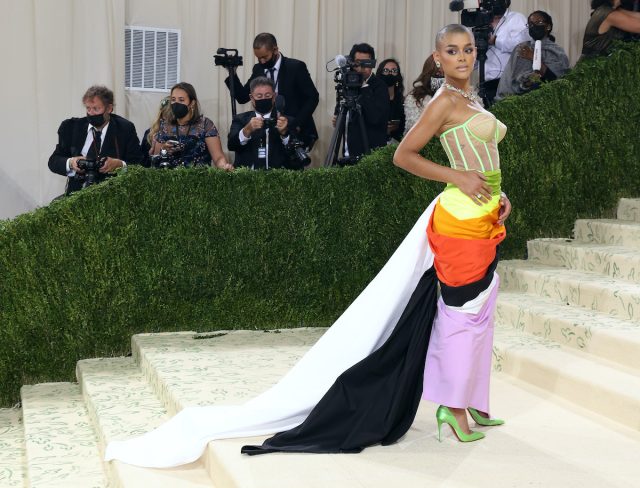 Jordan may drink from a Starbucks cup, but there's no coffee inside. Star of HBO Max's Gossip Girl Reboot, Jordan told Vogue Scandinavia that she doesn't drink coffee. "I've tried many times and it does not do the things that it does for other people. I feel like I'm strung out immediately," she said. Previous Eat This, Not That! reporting shows that coffee can have negative side effects, so Jordan tries to avoid those by opting for tea instead.6254a4d1642c605c54bf1cab17d50f1e
Kim Kardashian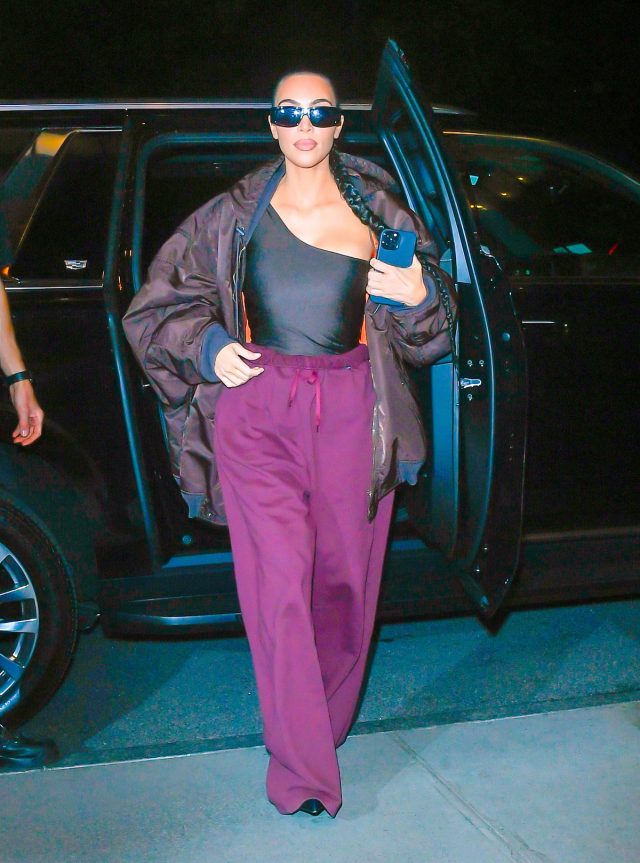 For the most part, Kim K stays away from coffee. Every now and then, she may treat herself with a white chocolate mocha or soy chai latte from Starbucks, but coffee's not a part of her day-to-day life. When asked what her go-to Starbucks drink was on The Ellen Show, Kim said: "I don't really drink coffee. But if I have to have one just to wake up…". She also told Harper's Bazaar in 2015: "I'm not really a coffee drinker. I like it, and I'll have some when I'm really jet-lagged, maybe once a month." Coffee is a rare occurrence for this reality show celeb.
Want to learn more about celeb diets? Check out Meghan Markle's Exact Breakfast, Lunch, and Dinner.
Mia Salas
Mia is a freelance writer for several publications and a soon-to-be graduate from Princeton University with a degree in English.
Read more about Mia