Costco Just Pulled These 4 Items From Warehouses
They won't be available for Memorial Day shopping.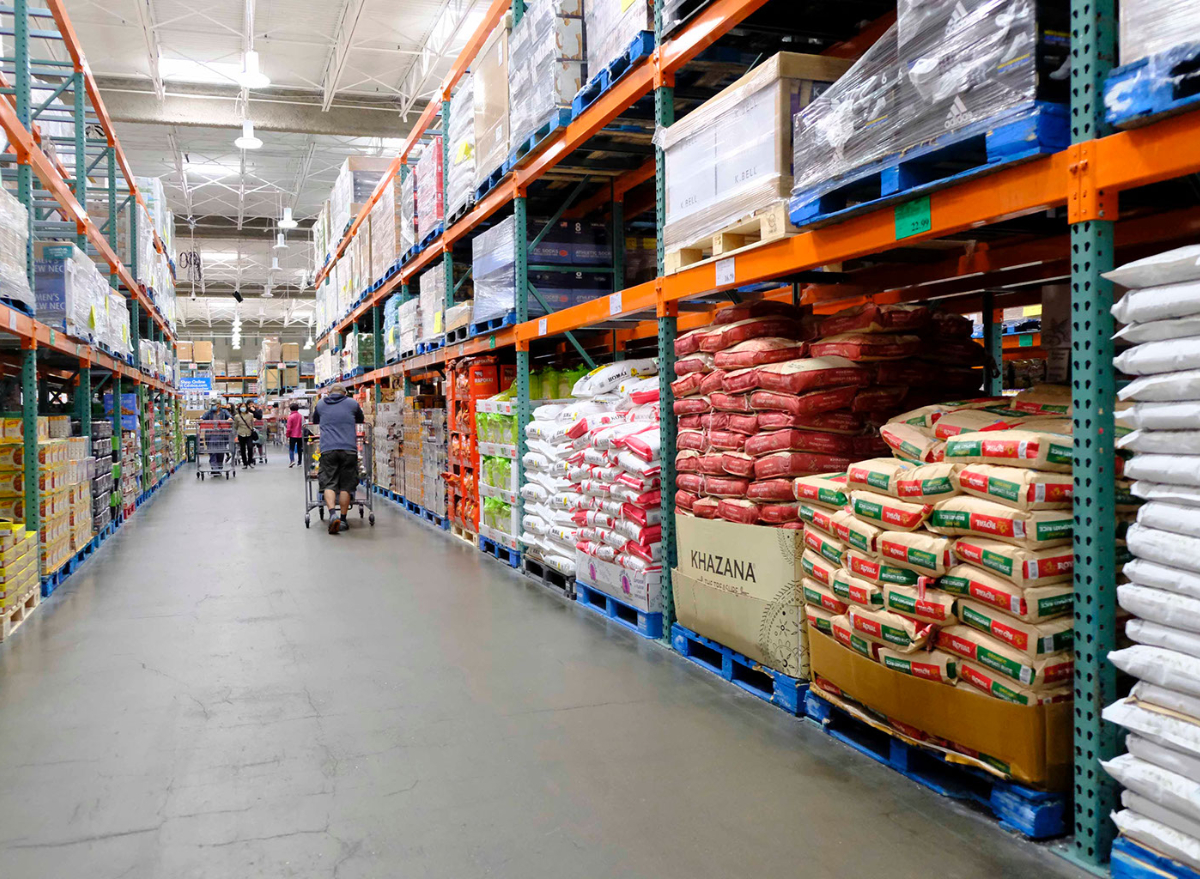 Memorial Day and the unofficial start of summer are just around the corner, and members are loading up on supplies at Costco. However, several items will not be available because of concerns about their safety.
One of the perks of being a Costco member is having a history of your purchases just a click away online. This system tracks every product purchased with your membership card while giving Costco a way to see who bought what, when, and where. This means that when a product is deemed unsafe—due to manufacturing issues, recalls, or possible contaminations—the warehouse chain can alert every member who bought it.
Costco also posts information on its website, and four of the most recent items include two foods and two household items. Here's what you need to know.
Costco is involved in the massive Jif peanut butter recall.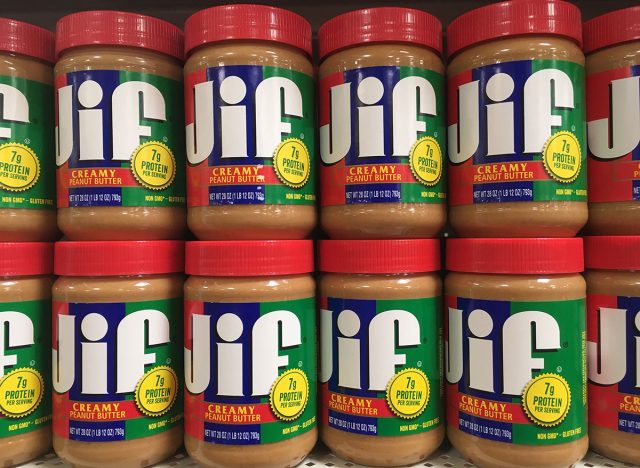 In addition to other stores like Walmart, ALDI, and more, Costco revealed on its Recalls & Product Recalls page that two of the items involved in the recent Jif peanut butter recall were sold in its warehouses nationwide. Those who purchased jars of Crunchy and/or Creamy peanut butter under either a  #917538 or #917546 item number should not eat the affected product and can go to any warehouse for a refund, the company says in a notice sent to members.
Cheese is also recalled at specific warehouses.
The most recent recall notice publically posted by Costco is for Frigo Part Skim Mozzarella Cheese. The 2-pound package was sold at only San Diego, Calif.-area warehouses between February and May 2022, and is being pulled from the refrigerated section because it does not include an ingredient on the label—milk. If someone with an allergy or sensitivity to milk unknowingly consumes the cheese, it could cause a severe or life-threatening reaction.
The notice is addressed to Costco members who purchased it and says that the recall only applies to this item. Like the Jif peanut butter, members with this item in their home can return it to their Costco location for a full refund.
Two other notices about products not available right now have to do with household items.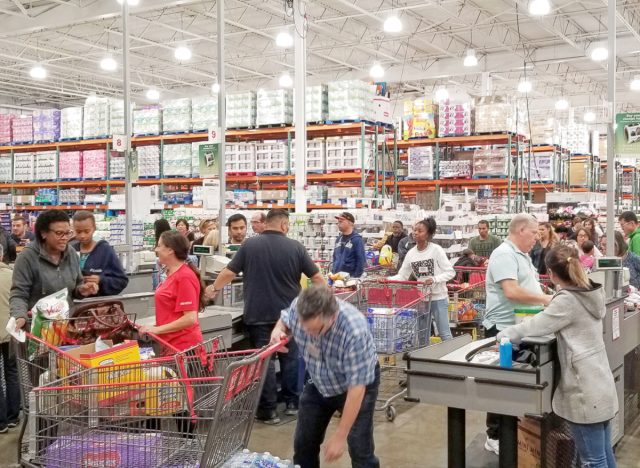 Warmer weather is here but Costco members who purchased a ceiling fan to help stay cool may have a hard time putting it together and can get parts replaced. Atomi Smart WiFi Ceiling Fans involved were sold between March 2 and May 16, 2022.6254a4d1642c605c54bf1cab17d50f1e
"Some members may have trouble attaching ceiling fan blades with the supplied blade screws and
washers," the company says in an alert to members. "Select fans were packaged with fan blade screws that may be short, causing difficulty when attempting to attach the ceiling fan blades." Anyone who is concerned can email Atomi Smart Technical Support at [email protected].
The other household item that is a subject of an alert to members who purchased it is a chest sold between December 2019 and April 2020. The delayed product recall comes as the U.S. Consumer Product Safety Commission (CPSC) says that "the chests are unstable if they are not properly anchored to the wall, posing tipover and entrapment hazards that can result in death or serious injuries to children," according to a notice.
Anyone with the Universal Broadmoore Cayden Gentleman's 9-Drawer Chest can return it to their local Costco for a full refund, mail the drawer slides back for a full refund, or contact Samson International for free installation and tip-over restraint kit.
Other items also may not be available, but not due to potential dangers.
Several items that are staples at Summer backyard BBQs, pool parties, and picnics also may not be there when you get to the warehouse to shop soon, as they are soaring in popularity. Things like certain BBQ sauce, dessert kits, certain bakery items, and more are all making their way into many carts right now.
However, these are The Best Costco Backyard BBQ Basics Right Now.
Amanda McDonald
Amanda has a master's degree in journalism from Northwestern University and a bachelor's degree in digital journalism from Loyola University Chicago.
Read more about Amanda