6 Costco Products That Have Changed Recently
Reddit users are alerting other shoppers about apparent changes to popular products.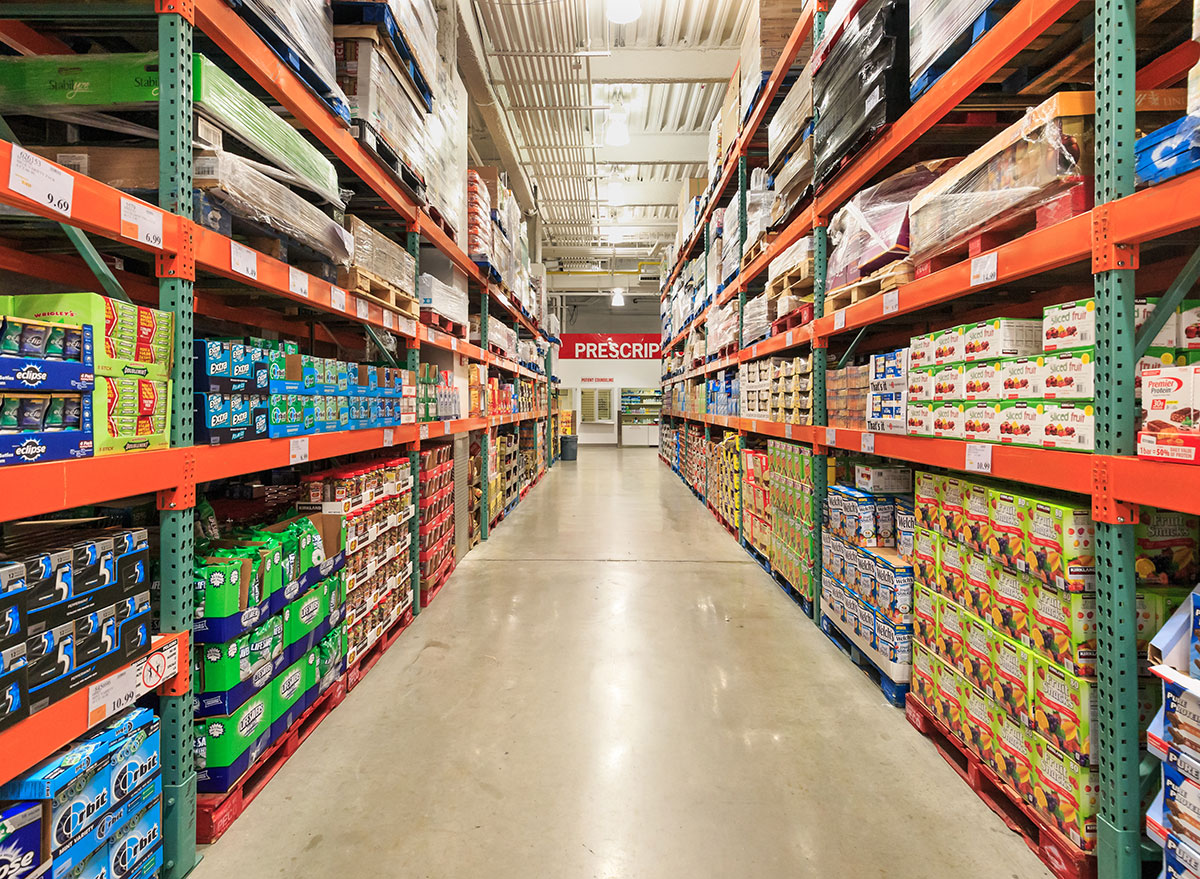 Costco looks a lot different now than it did a few weeks ago. Samples are officially back, as well as seats at the food court. Though some aspects of the shopping experience are returning to "normal," some products on store shelves appear to be changing.
Over the last few months, Costco members have taken to Reddit to comment about some products they claim are slightly different than before. To keep you in the know, we've gathered them below in a comprehensive list.
It's important to note that anyone can leave feedback about products online and in the warehouse. All you have to do is go to Costco.com, and click the small blue "Feedback" button on the right side of the webpage. "Member feedback and concerns are of great importance to us as it gives us the opportunity to hear directly from our members regarding our merchandise," a spokesperson for Costco says. (Related: 7 Products Flying Off Costco Shelves Right Now)
Shoppers first noticed that paper towels were shrinking in April. Kirkland Premium Towel rolls used to come with 160 sheets, but now they come with 140. The change took effect because of an increased demand for paper towels amid the ongoing pandemic, and Costco says it's only temporary.6254a4d1642c605c54bf1cab17d50f1e
"This change enabled us to increase the number of sell units we can provide to our members and provide better in stocks so that members can more easily find the product in our stores," a spokesperson said in a statement to Eat This, Not That!. "We do want to assure you that we did not increase the price per sheet to our members . . . We recognize this change is not ideal and hope to return to the original 160 sheet per roll item as soon as possible."
The spokesperson also noted that the smaller rolls are cheaper, matching the price per sheet of the rolls with 160 sheets.
Kirkland Microwave Popcorn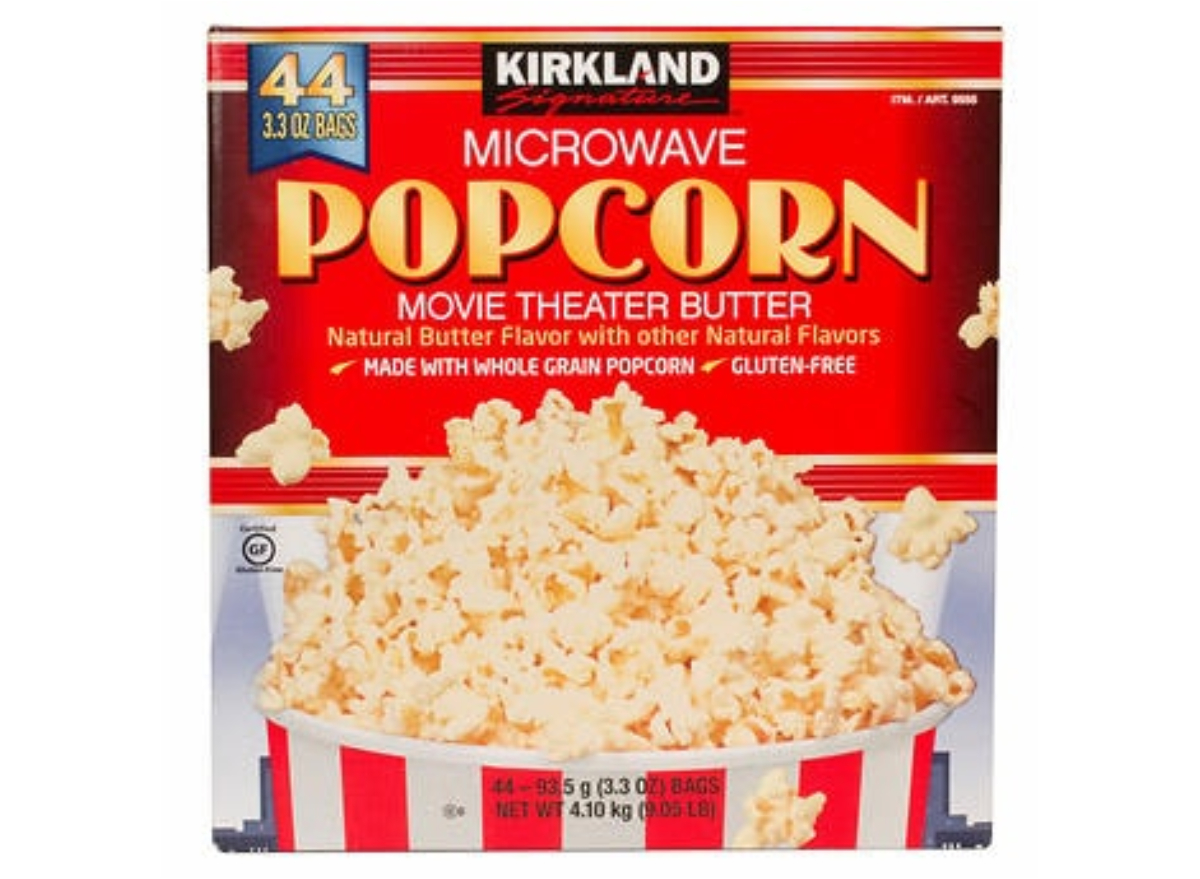 One Reddit user claims that the Kirkland Microwave Popcorn is different than normal—and they're not just talking about the taste. However, no one else in the thread has noticed any changes, so perhaps it was just a fluke.
Related: To get all of the latest Costco news delivered right to your email inbox every day, sign up for our newsletter!
Lysol Multipurpose Cleaner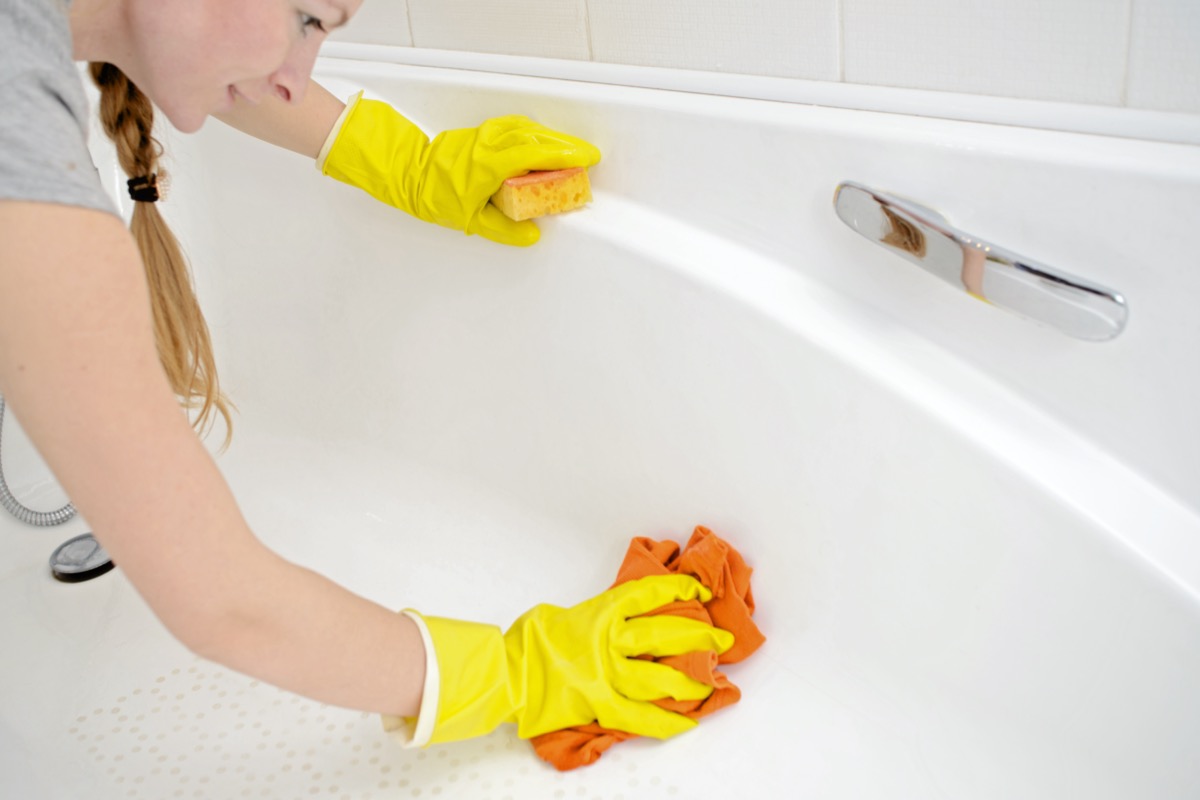 The new 45% more bottles of Lysol Clean and Fresh sold at Costco are allegedly more diluted than smaller versions of the same product. Reddit user @RandomUserUniqueName called out the difference by sharing photos of the new 210-ounce bottle. In the images, the older 144-ounce version appears to be less diluted.
Regardless of what size bottle you pick up, it's important to keep your kitchen clean in order to ward off harmful germs. A registered dietitian and one of the members of our Medical Expert Board shares how to sanitize your kitchen in two easy steps.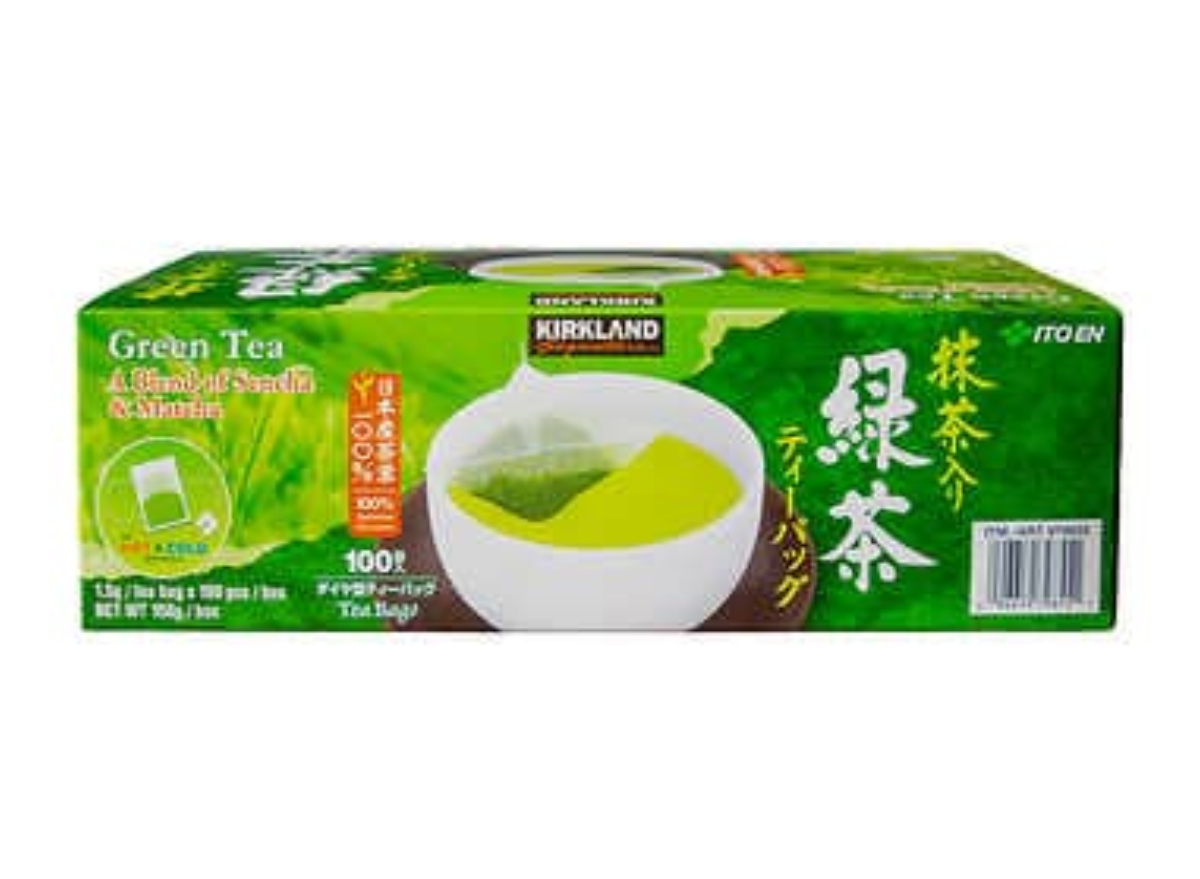 This may not have been a recent change, but Reddit user @Gremlin_Cat claims that the organic green tea at Costco tastes different now than in the past.
Another commenter suggested a possible "sliding scale of quality to maintain pricing over time." Thus, they speculated that the ratio of sencha to matcha had likely increased in an effort to cut costs.
In other news, drinking green tea may prevent this leading cause of death, according to science.
It's not just paper towels—Costco's house brand of bath tissue has also reportedly shrunk. One role used to have 425 sheets, but now they seem to only have 380, according to a post by Reddit user @ryanbebb.
Others have noticed this apparent change, too. While there are fewer sheets, the new bath tissue is stronger and thicker thanks to an extra ply layer (which usually translates to using less).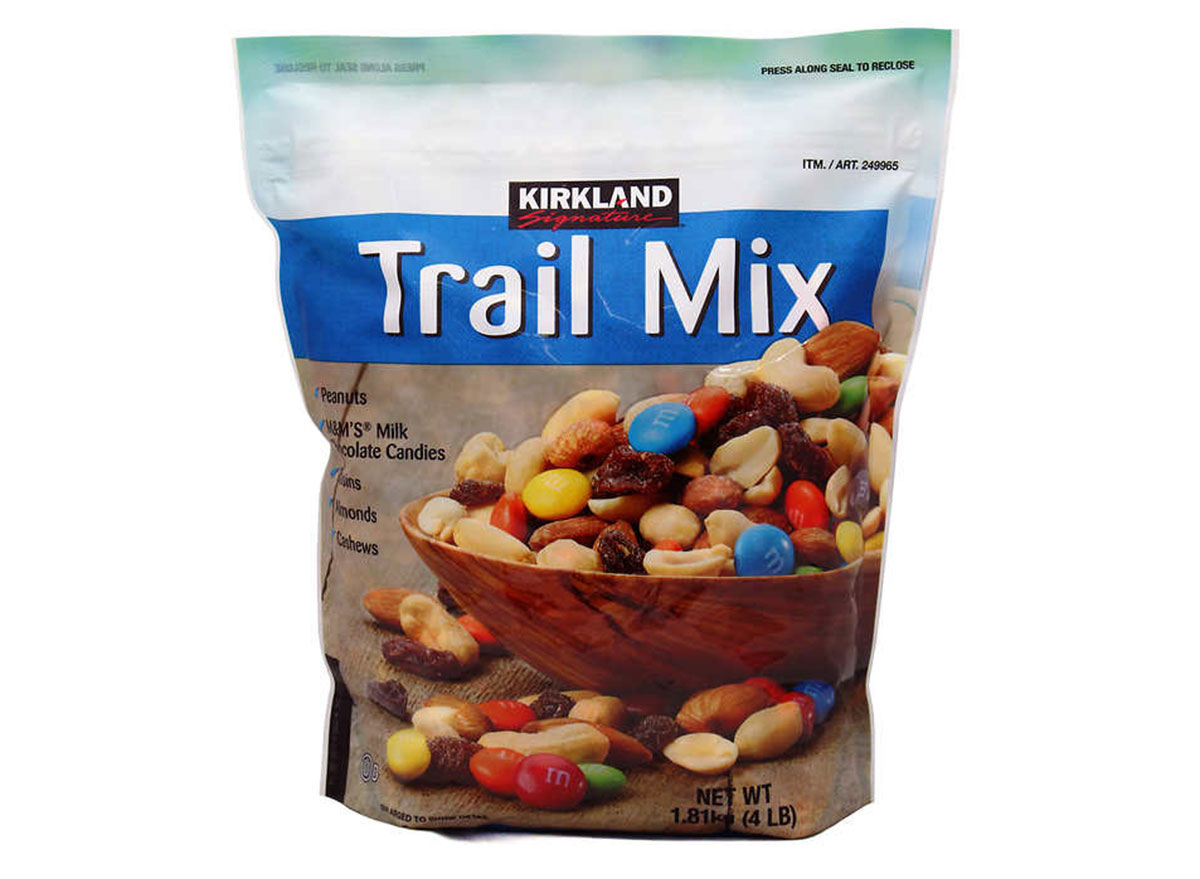 People love trail mix because it's easily customizable, but some types truly encompass the perfect combination of chocolate, dried fruit, and nuts. The Kirkland Trail Mix at Costco is no exception, but some members claim that it has changed. However, this update has made some people like Reddit user @leonffs somewhat happy and hungry.
Others say they also like the switch to peanut M&Ms, and that there seem to be fewer peanuts now and more different types of nuts. User @bowoodchintz reminds us that knowing about any changes in ingredients is very important for people with food allergies.
This isn't the only reason you should pay attention to the nutrition labels on your food. Why? Because 48% of people have no idea what this crucial food label means, a new study says.
Amanda McDonald
Amanda has a master's degree in journalism from Northwestern University and a bachelor's degree in digital journalism from Loyola University Chicago.
Read more about Amanda