New Study Finds Shocking Link Between Daytime Napping And Dementia
This routine habit could mean you have dementia.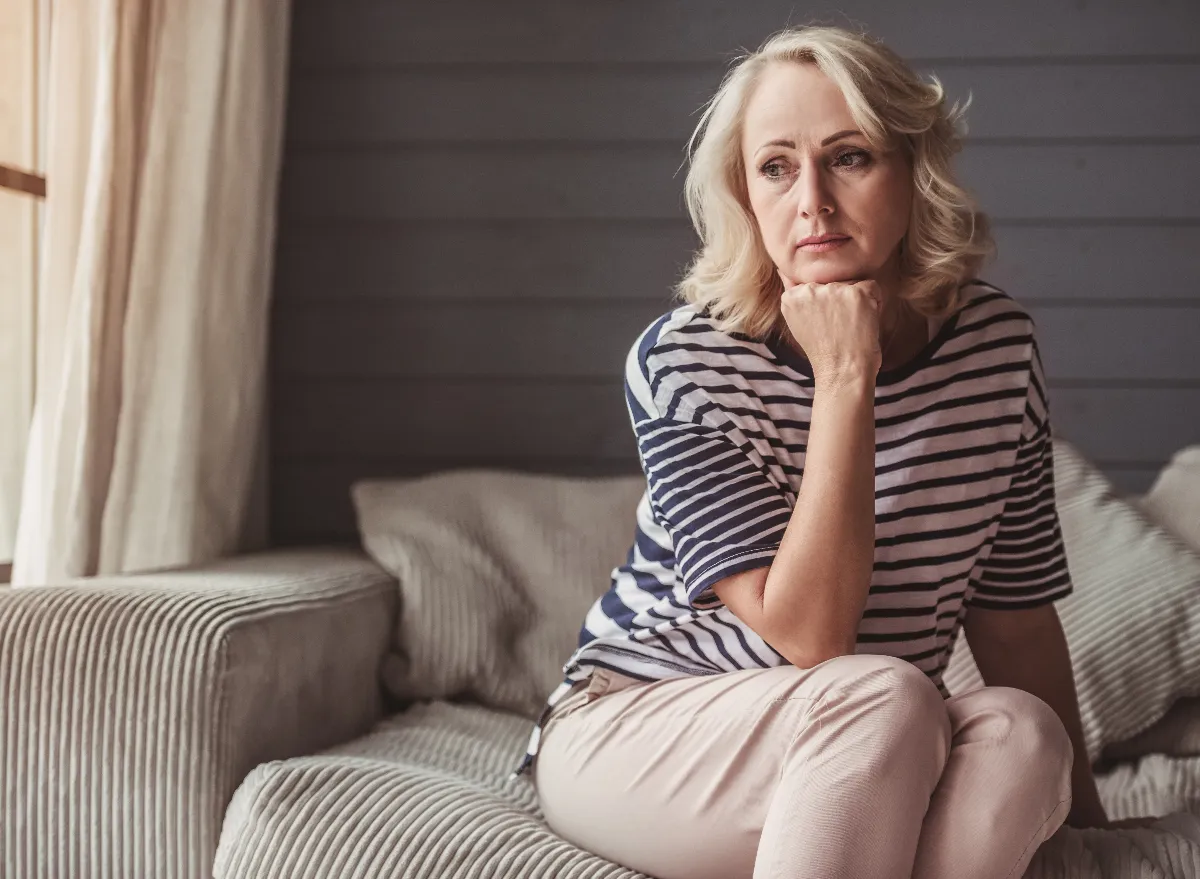 One of the comfiest things to do on a cozy afternoon is to cuddle up on the sofa with a big, warm blanket, and take a nap. Even better if you have a fireplace nearby. Many elderly folks include napping as part of their overall daily health regimen—most especially if they don't sleep well at night. Well, according to a new study published in Alzheimer's and Dementia: The Journal of the Alzheimer's Association, daytime napping and dementia are more closely connected than researchers thought. The study reveals enjoying a consistent tradition of daytime napping for long periods of time may increase your risk of developing dementia.
Read on to learn more about the shocking link between daytime napping and dementia. And next, be sure to check out The 6 Best Exercises for Strong and Toned Arms in 2022, Trainer Says.
This research followed older individuals over a 14-year time period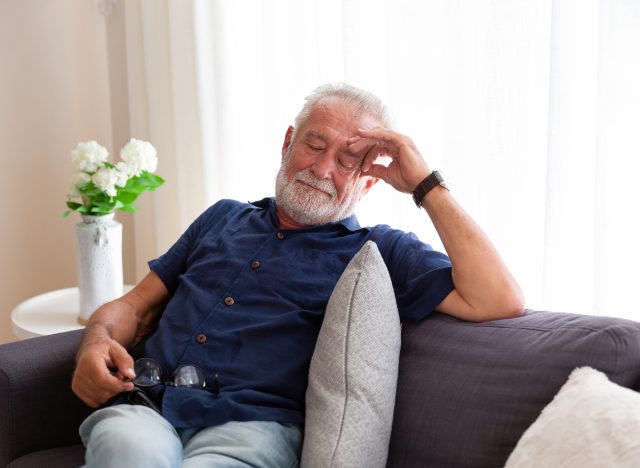 The research, which was led by UC San Francisco and Harvard Medical School along with Brigham and Women's Hospital, "its teaching affiliate," found that dementia may impact parts of your brain by way of your wake-stimulating neurons. The project followed 1,401 older individuals ranging from 74 to 88 years of age, who had been studied for a 14-year period by Rush Memory and Aging Project at the Rush Alzheimer's Disease Center in Chicago.
The individuals observed wore a device that recorded their activeness. Each non-active time tracked between 9 a.m. and 7 p.m. was considered a nap. The participants wore the watch-like contraption for as long as two weeks.
Annually, each individual was given a series of neuropsychological exams to test their cognition. At the beginning of the research, 75.7% of those studied had no cognitive deterioration, 19.5% of them had mild cognitive deterioration, and 4.1% had a diagnosis of Alzheimer's Disease.6254a4d1642c605c54bf1cab17d50f1e
Related: Why You're Not Sleeping Anymore As You Get Older, Expert Says
The study reveals those who nap longer than one hour each day are 40% more likely to develop Alzheimer's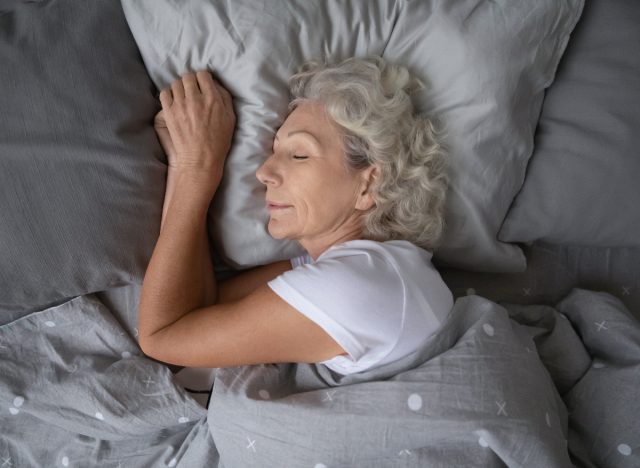 The research revealed those who nap longer than one hour each day have a 40% increased likeliness of developing Alzheimer's than with those who nap less than one hour each day or didn't nap at all. During the 14-year period, researchers found that for adults with mild cognitive impairment, day naps increased by 24 minutes each day. For those adults with no cognitive impairment, daily naps increased by approximately 11 minutes each year.
Related: 9 Best-Proven Mind And Body Secrets To Live Longer, Says Science
Many people don't realize the connection between dementia and sleep behavior
Dr. Yue Leng, co-senior author and assistant professor of psychiatry at the University of California explained in a statement, "We found the association between excessive daytime napping and dementia remained after adjusting for nighttime quantity and quality of sleep." The new research re-confirms the results of a former study Leng performed, where the risk of cognitive decline was found to increase with napping two hours each day when compared with taking a snooze for less than 1/2 an hour.
Dr. Richard Isaacson, director of the Alzheimer's Prevention Clinic in the Center for Brain Health at Florida Atlantic University's Schmidt College of Medicine, who was uninvolved in the study, explained via CNN, "Excessive napping may be one of the many clues that a person could be on the road to cognitive decline, and trigger an in-person evaluation with a treating physician." Isaacson continued, "Further studies are warranted with devices that are validated to detect sleep versus sedentary behavior. But at the same time, being sedentary and not moving for long periods of time is a known risk factor for cognitive decline and Alzheimer's. Regardless of the reason, falling asleep during the day or excessive napping raises my antenna to focus on whether the person may be at higher risk for Alzheimer's disease or cognitive decline."
Isaacson also warned, "I think the public isn't aware that Alzheimer's is a brain disease that oftentimes causes changes in mood and sleep behavior." He advised that anyone who experiences a significant increase in their need to nap should see their doctor.
So what does this mean for fans of napping?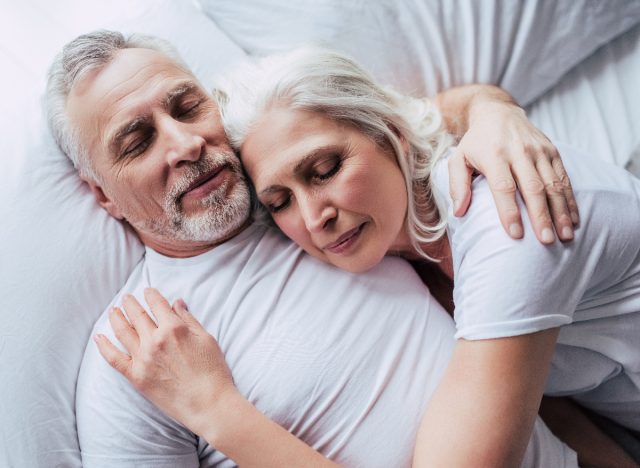 But isn't this contradictory to everything we've ever learned, that napping is beneficial to elderly adults? Well, don't dismiss the goodness of some napping.
Another recent study published in General Psychiatry studied 2,214 older Chinese individuals by way of cognitive testing. The individuals were broken into two groups, nap takers and non-nap takers. (The researchers described a nap as sleeping for a period after lunch for a span of five minutes to two hours.) It was concluded that adults who nap in the afternoon show improved mental agility when compared to adults who don't nap.
So if you're a nap lover, it's really important to take all of this into consideration. You may not want to stop napping altogether, but it may be wise to consider limiting the amount of time that you doze off during the day.
Alexa Mellardo
Alexa is the Mind + Body Deputy Editor of Eat This, Not That!, overseeing the M+B channel and delivering compelling fitness, wellness, and self-care topics to readers.
Read more about Alexa