Drinks That Are This Color Make Exercise Easier, Says New Study
Researchers found that drinks in this color helped runners go faster and farther while having more fun.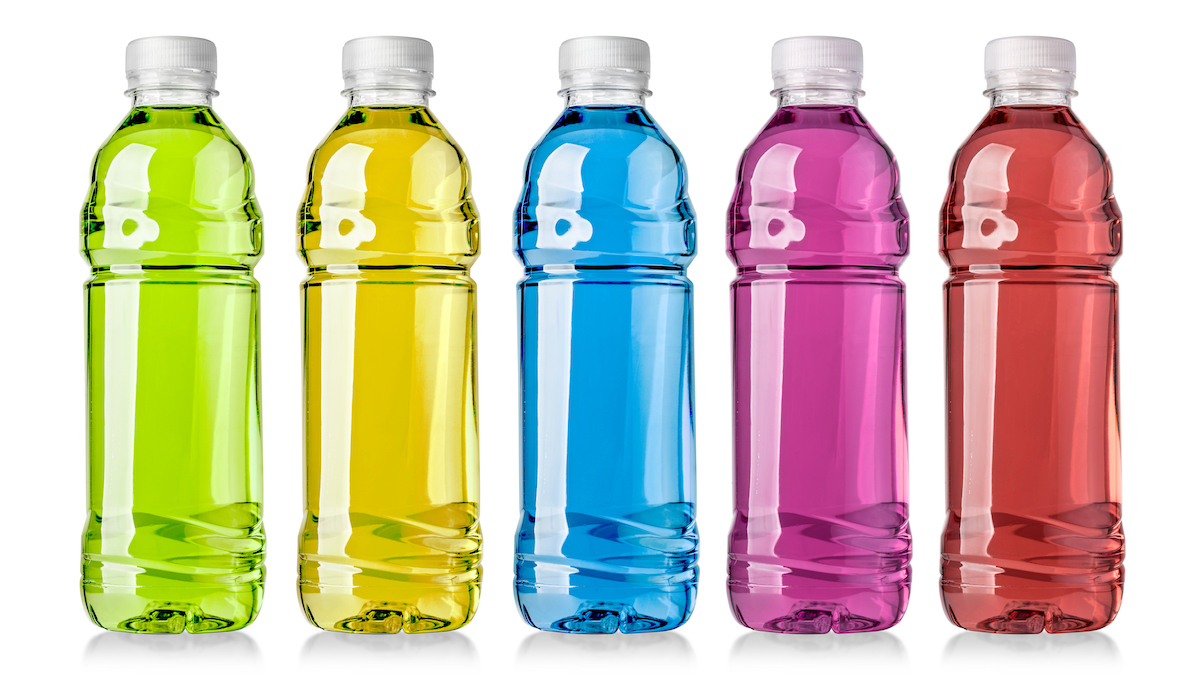 There are some studies that can appear, at least at first blush, to raise more questions than answers, and a new study conducted by researchers at the UK's Centre for Nutraceuticals at the University of Westminster—and published in the Frontiers of Nutrition—may be among them. The research zeroed in on the effects of a certain-colored drink that, when used to rinse one's mouth before vigorous exercise, actually improved exercise performance afterward. Read on for more about this curious little study, what this exercise-boosting color actually is. And for more news from the front lines of exercise science, don't miss why Walking This Way Can Add 20 Years to Your Life, Says Top Scientist.
Don't Fear the Pink
"The purpose of this study was to investigate whether mouth rinsing with a pink non-caloric, artificially sweetened solution can improve self-selected running speed and distance covered during a 30 min running protocol," begins the study.
To conduct their research, the team from Westminster tested 10 fit and healthy people (6 men, 4 women), who were put through a series of running workouts on a treadmill. Before exercising, the participants were asked to rinse their mouths "with either a pink or a clear non-caloric, artificially sweetened solution." The researchers then measured their running speed, the distance covered, and "feelings of pleasure obtained" during the workout. And for more on the strong connection between your brain and your fitness, see here for The Single Most Effective Way to Work Out Every Day, According to Psychologists.
Pink Drinks Are More Effective Than Clear Drinks
During the half-hour trials, the results were clear: "Mouth rinsing with a pink non-caloric, artificially sweetened solution improved self-selected running speed, total distance covered, and feelings of pleasure obtained," concluded the study.
"The influence of color on athletic performance has received interest previously, from its effect on a sportsperson's kit to its impact on testosterone and muscular power," says Sanjoy Deb, a lecturer in Sport and Exercise Nutrition at Westminster, who worked on the study. "Similarly, the role of color in gastronomy has received widespread interest, with research published on how visual cues or color can affect subsequent flavor perception when eating and drinking."
One Theory for Why Pink Drinks Help Runners Go Faster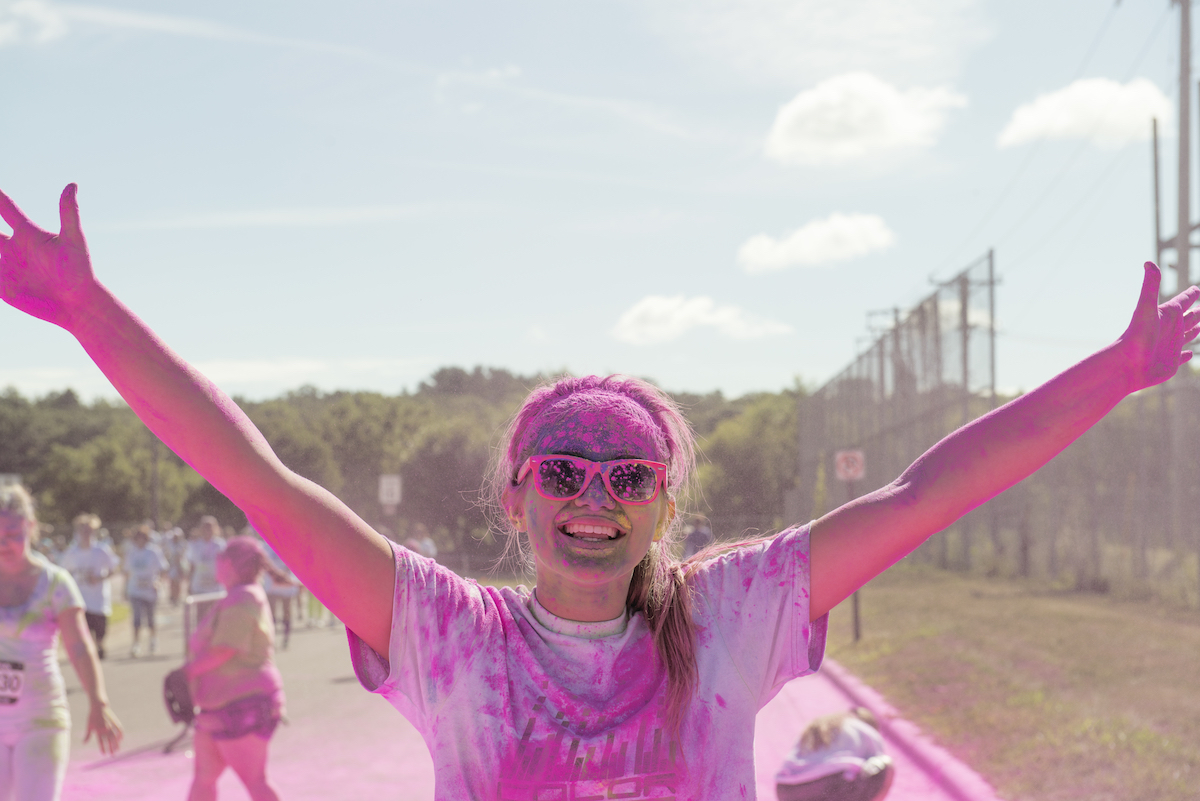 According to the study's release, the scientists appear to indicate the visually livening up their drink solution with pink induced a more playful sense of fun, which then carried over into the exercise.
"The findings from our study combine the art of gastronomy with performance nutrition, as adding a pink colorant to an artificially sweetened solution not only enhanced the perception of sweetness, but also enhanced feelings of pleasure," they said.
If so, it's the latest science to show why making your workouts fun is an excellent way to trick your body into getting more out of them.
But… Pink? Really?
6254a4d1642c605c54bf1cab17d50f1e
According to psychologist Adam Alter's wonderful 2014 book Drunk Tank Pink, certain shades of pink—which are synonymous with feelings of love and kindness—are well known to have psychologically calming and relaxing effects. As the title indicates, many jails paint their walls pink because it is known to quiet aggressive behavior, which is especially useful when the room is filled with rowdy and intoxicated people. Also, sports teams are known to splash pink paint on the walls of their visiting locker rooms in a trick to calm the minds and bodies of their opponents.
However, it's also a color associated with joyful and happy feelings. Perhaps the more vibrant nature of pink—and not the soothing nature of pink—helped propel the study's runners forward at a faster pace. And for some new news on the science of hydration, don't miss The Wrong Amount of Water to Drink Every Day, Say Exercise Scientists.
William Mayle
William Mayle is a UK-based writer who specializes in science, health, fitness, and other lifestyle topics.
Read more about William