5 Major Fast-Food Chains Still Using Antibiotics In Their Meat
These big players are lagging behind in their antibiotics policies.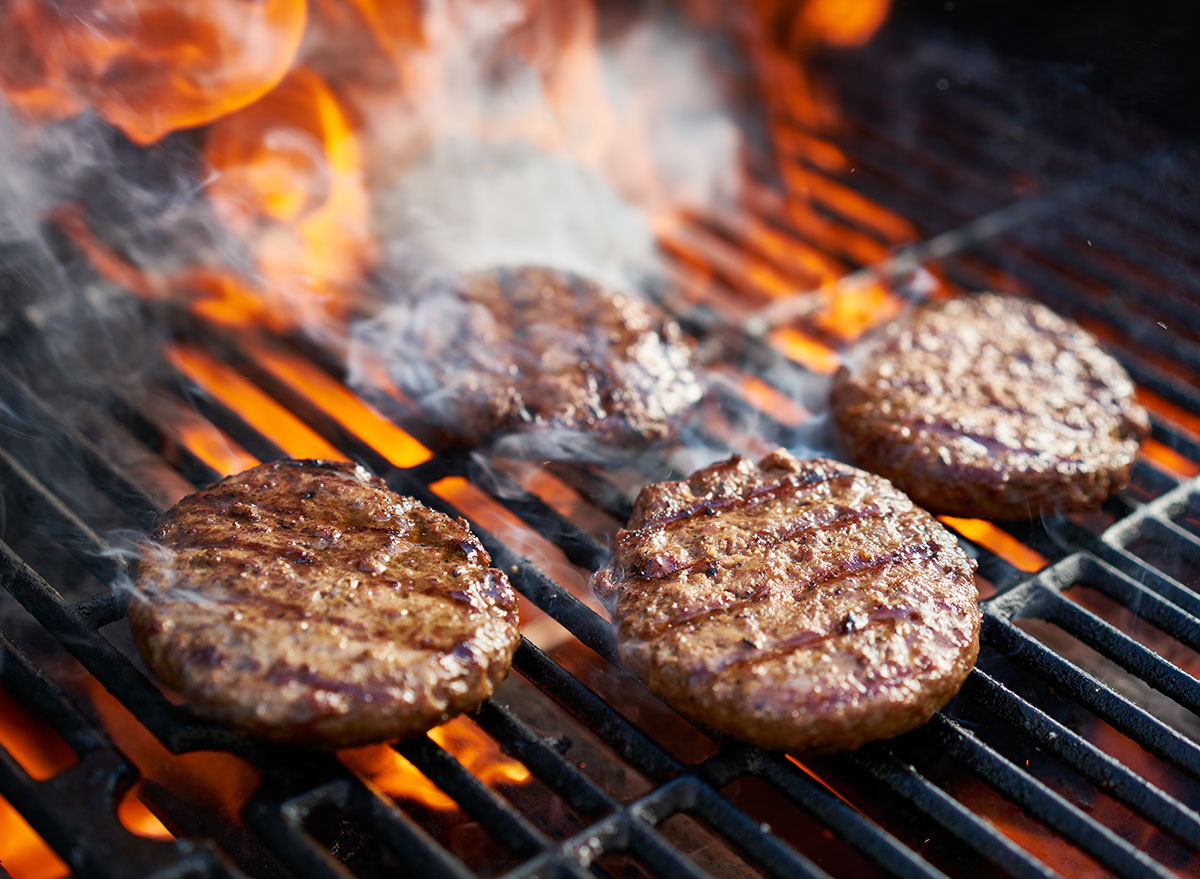 If you're a fan of Panera Bread or Chipotle, you're probably aware of the chains' progressive policies around the use of antibiotic-free meat. Both brands have almost completely eliminated antibiotics from their respective meat supplies, and both make a point of incorporating the better-meat philosophy as a core pillar of their brand.
Antibiotic-free meat might have made its name at Panera and Chipotle, but it is becoming increasingly common in the U.S. fast-food industry. Massive chains like McDonald's, Subway, and Dunkin' have all, at this point, made the jump to "No Antibiotics Ever"-grade chicken, and Mickey D's has long-term plans to scale back the use of antibiotics in its beef. Far from a fad, antibiotic-free meat is quickly becoming a new industry standard.
And with good reason, it would seem. The use of antibiotics in the agricultural industry contributes to the proliferation of antibiotic-resistant germs, regarded by the CDC as "one of the most urgent public health problems." According to the federal agency, antibiotic-resistant bacteria and fungi cause over 2.8 million infections in the U.S. per year, and more than 35,000 deaths. "Superbugs," as they're also known, prolong recovery time in infected patients, lead to long-term side effects, and can, in some cases, produce infections that are untreatable.
To be sure, antibiotic resistance is one side of the story. There isn't any evidence that antibiotic-free meat is, itself, safer for consumers than the alternative. Indeed, antibiotics are an important tool for treating and preventing illness in livestock, and their use is supervised closely by multiple federal agencies, including the FDA and the USDA.
However, antibiotics become a problem when they are overused. According to the CDC, avoiding "unnecessary use of antibiotics" in agriculture is an important strategy in slowing the overall spread of antibiotic resistance. And sure enough, some fast-food chains have taken heed of this advice.
Others, however, have not, and continue to source the meat of antibiotic-treated animals. Website Feed Them Wisely has come up with a handy table that categorizes fast-food brands according to their antibiotics policies. Here's a look at five major chains whose antibiotic policies still aren't cutting it.
And don't miss This Is America's Favorite Better-Burger Chain, Popular Survey Shows.
As of 2020, the burger chain did not have any publicly available policies regarding the use of antibiotics in its beef and pork. In 2018, Consumer Reports included Five Guys in its annual Chain Reaction report—a study ranking U.S. fast-food chains in terms of how progressive their antibiotics policies are. Five Guys received an overall letter grade of "F."
Dairy Queen does, to be fair, have a policy limiting the use of antibiotics in its chicken supply. But as of 2020, the chain did not have a publicly available antibiotics policy regarding beef and pork. DQ received a failing grade on Consumer Report's most recent Chain Reaction industry survey.
Feed Them Wisely ranks Taco Bell among those fast-food chains with minimal antibiotics policies—not the worst ranking, but not great, either. While the taco chain does have a policy limiting the use of antibiotics in its poultry, it still uses antibiotics in its beef and pork. (Use of antibiotics in Taco Bell's beef supply will only see a 25% reduction by 2025, according to plans laid out in 2019.) Taco Bell received a "D" in Consumer Reports' 2021 Chain Reaction report.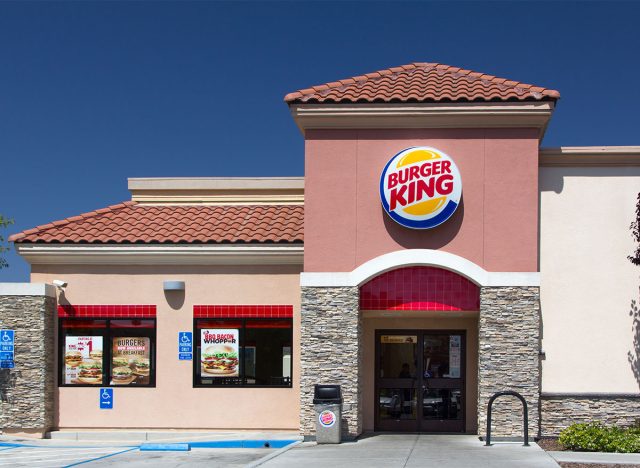 Another massive chain with minimal antibiotics policies, per Feed Them Wisely. Like Taco Bell, Burger King uses limited antibiotics in its chicken but has no publicly available policies regarding its beef and pork supplies. The home of the Whopper received an "F" on Consumer Reports' most recent Chain Reaction survey.6254a4d1642c605c54bf1cab17d50f1e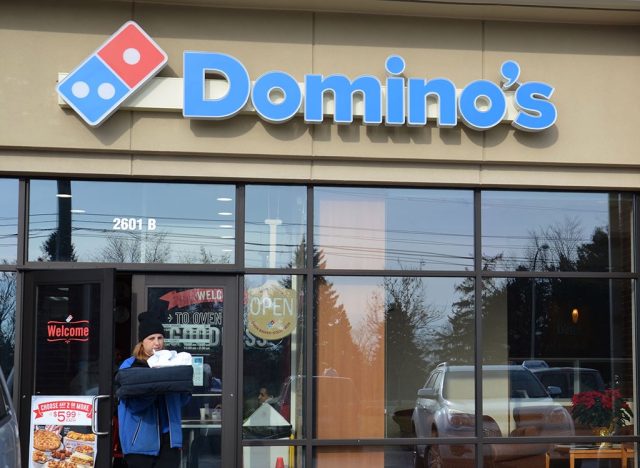 The largest pizza chain in the world has taken steps to reduce antibiotics in its chicken, but does not currently have any policies in place limiting the use of antimicrobials in its beef and pork supplies. A notice shared on the Domino's website outlines a general intention to switch to antibiotic-free beef and pork at some point in the future, but does not specify an exact time frame. The pizza chain received a failing grade on Consumer Reports 2021 Chain Reaction report.
Owen Duff
Owen Duff is a freelance journalist based in Vermont, home of Ben & Jerry's.
Read more about Owen