5 Major Recipe Changes That Rocked the Fast-Food Industry
Customers value consistency at least as much as they value novelty.
The food industry knows it better than most: If it ain't broke, don't fix it. And among the major American fast-food chains, recipe modifications are a gamble in the best of times.
Sometimes, the payoff can be huge, like when McDonald's replaced margarine with butter in its Egg McMuffins and saw dramatic increases in sales. Just as often, however, "improved" recipes end up being unpopular with customers, and companies are forced to backtrack to their original product.
The lesson may be that customers value consistency in their favorite foods and beverages at least as much as they value novelty—meaning that recipe changes, whatever the reasons behind them, will often be somewhat at odds with customer expectations. From the archive of the many failed fast-food recipe edits, here are five of the most notable ones. And for more on fast-food novelties, check out 7 Discontinued Items Fast-Food Chains Are Bringing Back This Year.
The New Coke
Coca-Cola announced the change to its iconic beverage on April 23, 1985—it was to create a sweeter version of Coke. The company had high hopes for the product, which had performed well with customers during product testing: people seemed not only to prefer it to the old Coke, but to Pepsi as well. But the overwhelming preference for the original became clear within three months of the new Coke's debut, and Coca-Cola was forced to go back to its original formula. The news was so groundbreaking, Peter Jennings of ABC interrupted an episode of "General Hospital" to announce it. Sadly, the new Coke went down in history as the biggest mistake Coca-Cola has ever made.6254a4d1642c605c54bf1cab17d50f1e
Taco Bell's Enchirito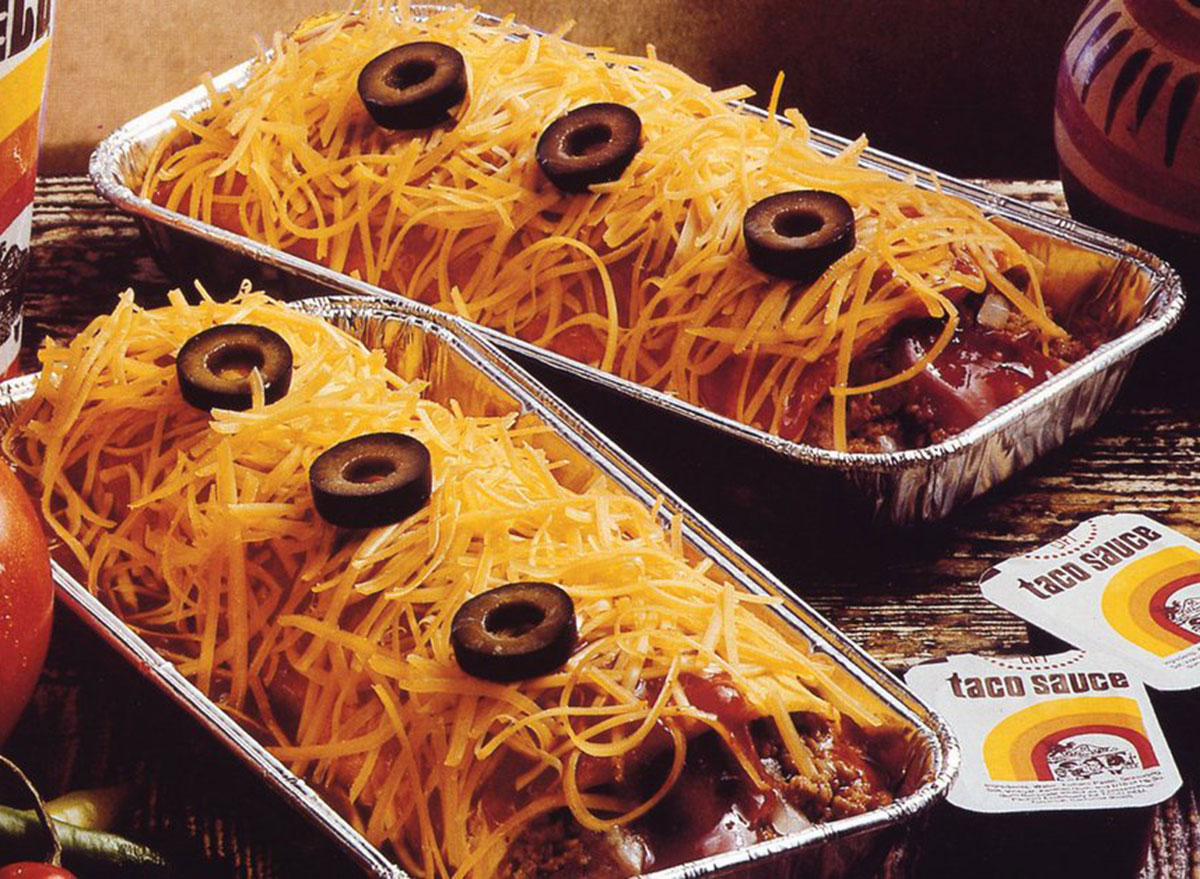 Taco Bell did not realize the popularity of its enchilada-burrito fusion until it decided to retire it in 1993. Taking note of customer disapproval, the Tex-Mex chain restored the Enchirito to its menu in 2000, but with some notable amendments.
It now offered chicken and steak as alternative fillings to ground beef, and the olives, which previously garnished the dish, were removed. Moreover, the iconic oven-safe packaging was nixed—a useful feature for reheating leftovers which customers appreciated, as Taco Bell learned too late. All of these changes turned out to be too much for Enchirito fans, and—being outperformed by the similar-in-concept "Smothered Burrito"—the improved Enchirito was retired once again in 2003. For more, check out 8 Most Infamous Menu Cuts Taco Bell Has Ever Made.
Burger King's New Whopper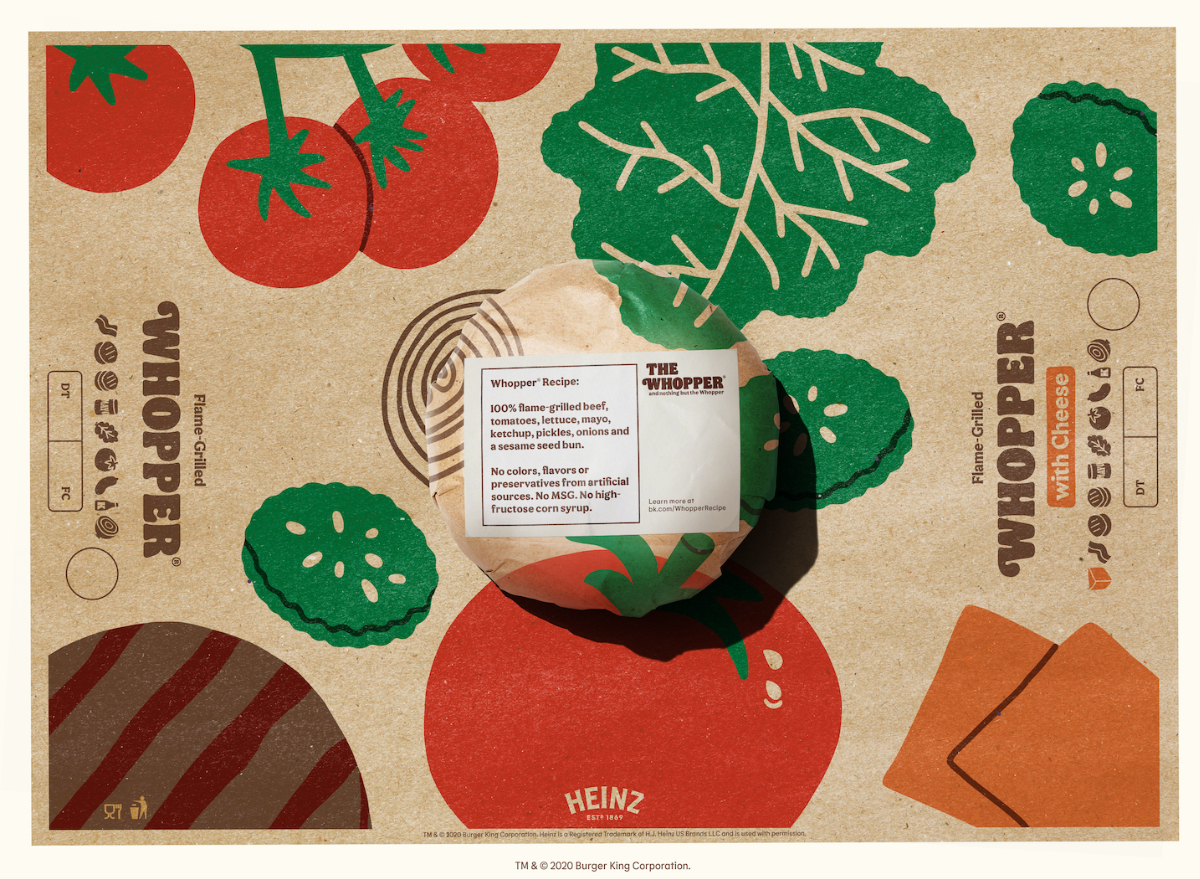 Joining the ranks of other major fast-food brands, Burger King announced in September that it would be improving the Whopper recipe, by removing preservatives and artificial ingredients. The move came as part of a larger plan to purge its entire menu of additives by early 2021.
What was controversial was not so much the recipe change, but the marketing behind it: Burger King aired a commercial showing a 34-day time-lapse of a preservative-free Whopper decomposing and accumulating mold, which made the new product a lot less appetizing. And don't miss Burger King Has Been Forever Banned From Operating In This Town.
McDonald's Apple Pies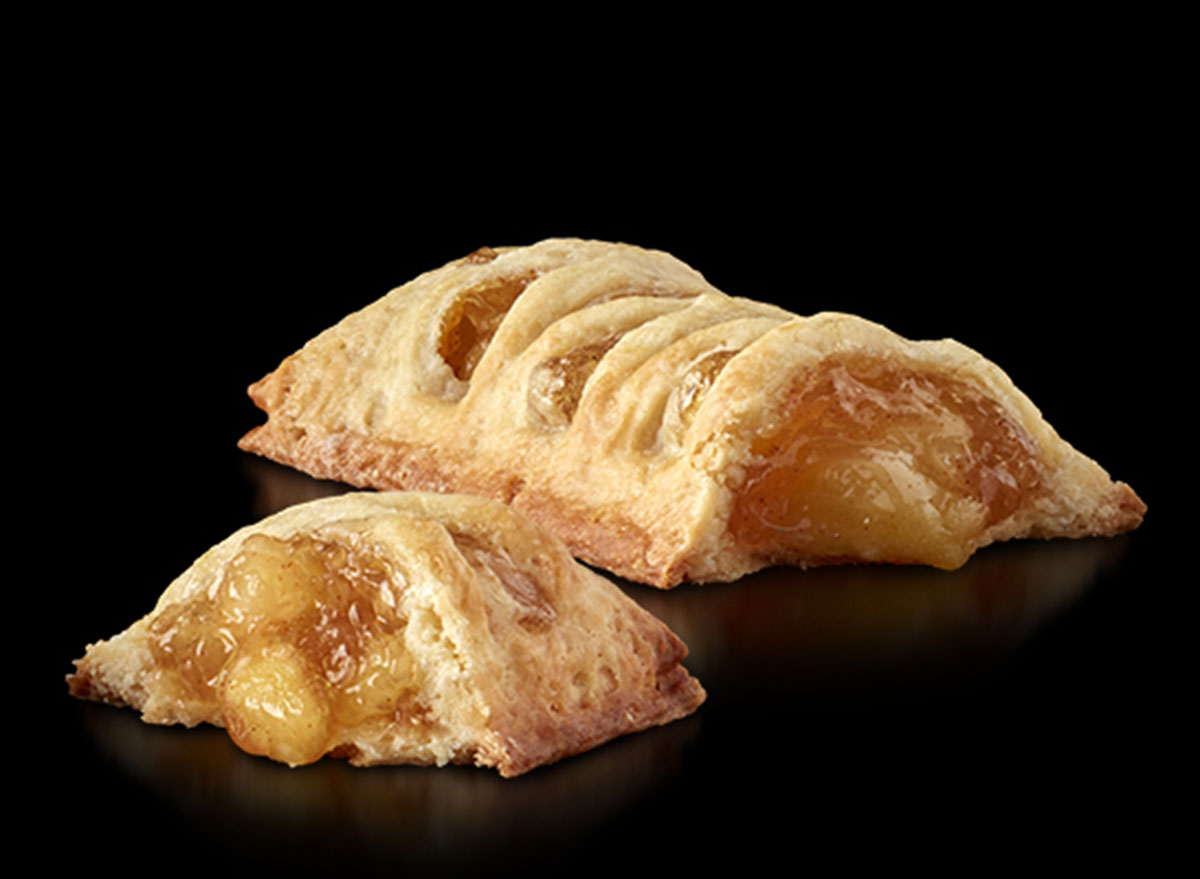 The original McDonald's Apple Pie was based on a homestyle recipe created by the mother of a franchisee from Knoxville, Tenn., giving it major appeal. It might have been something in the old-fashioned recipe, or the fact that the pies were deep-fried—the item was beloved by the masses.
Then in 1992, for reasons never officially confirmed, McDonald's stopped frying its apple pies and began serving baked pies instead. Public preference for the original was so great, the recipe change briefly gave rise to a McDonald's Apple Pie black market. As if that wasn't bad enough, McDonald's changed the Apple Pie recipe again in 2018, making customers unhappy with the new, healthier version.
McDonald's Egg McMuffins
And here's one recipe change gone right. "It just didn't taste good," is how McDonald's Head Chef Jessica Foust described McDonald's original Egg McMuffin. The item was originally coated in a layer of liquid margarine—a spread which got the job done, but, as Foust believed, left room for improvement.
In 2015 the company began phasing out liquid margarine in favor of real butter, and the recipe edit immediately yielded results: sales of the popular breakfast item surged, and butter has been the standard ever since.
For more, check out the 108 Most Popular Sodas Ranked By How Toxic They Are.
Owen Duff
Owen Duff is a freelance journalist based in Vermont, home of Ben & Jerry's.
Read more about Owen