7 Discontinued Fast-Food Items That Came Back This Year
The fast-food renaissance is upon us.
When major fast-food chains started announcing menu cuts last year, terrible news kept coming from all sides. Taco Bell pruned its menu of more than a dozen items, McDonald's rolled back some of its most beloved features, like All Day Breakfast, and Subway canceled two of its most popular sandwiches. Fans were understandably upset, and many voiced their complaints on social media.
It seems that the chains listened because last year was marked by a resurrection of fast-food items that disappeared in 2020, as well as some favorites that have been off the menus for years. Here are the most noteworthy menu returns.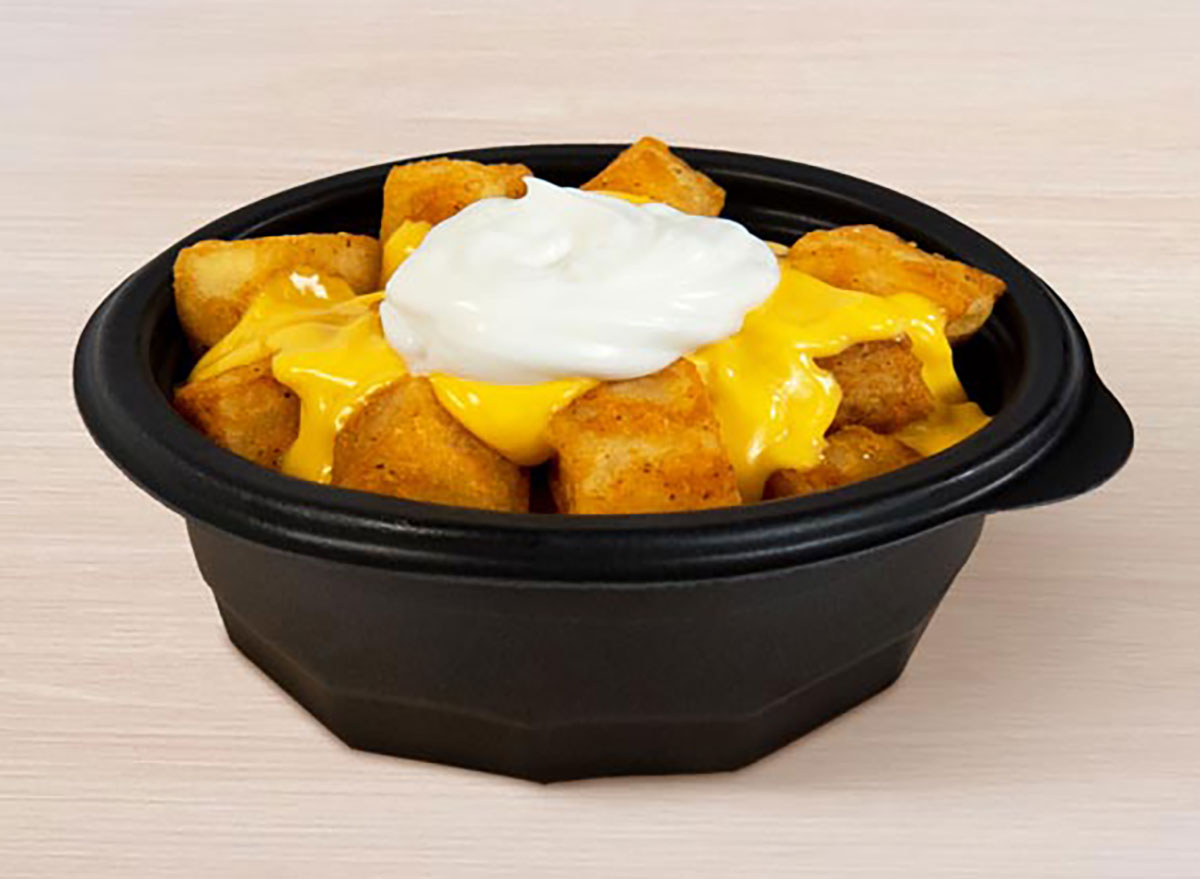 Taco Bell's first move of the year was to announce the return of potatoes to its menu. The ingredient was unceremoniously cut during the height of the pandemic, which prompted months of fervent customer complaints on social media (and some pretty wacky moves to get the chain's attention). Alas, Taco Bell finally relented and reinstated the Cheesy Fiesta Potatoes and Spicy Potato Soft Tacos to the permanent menu in March.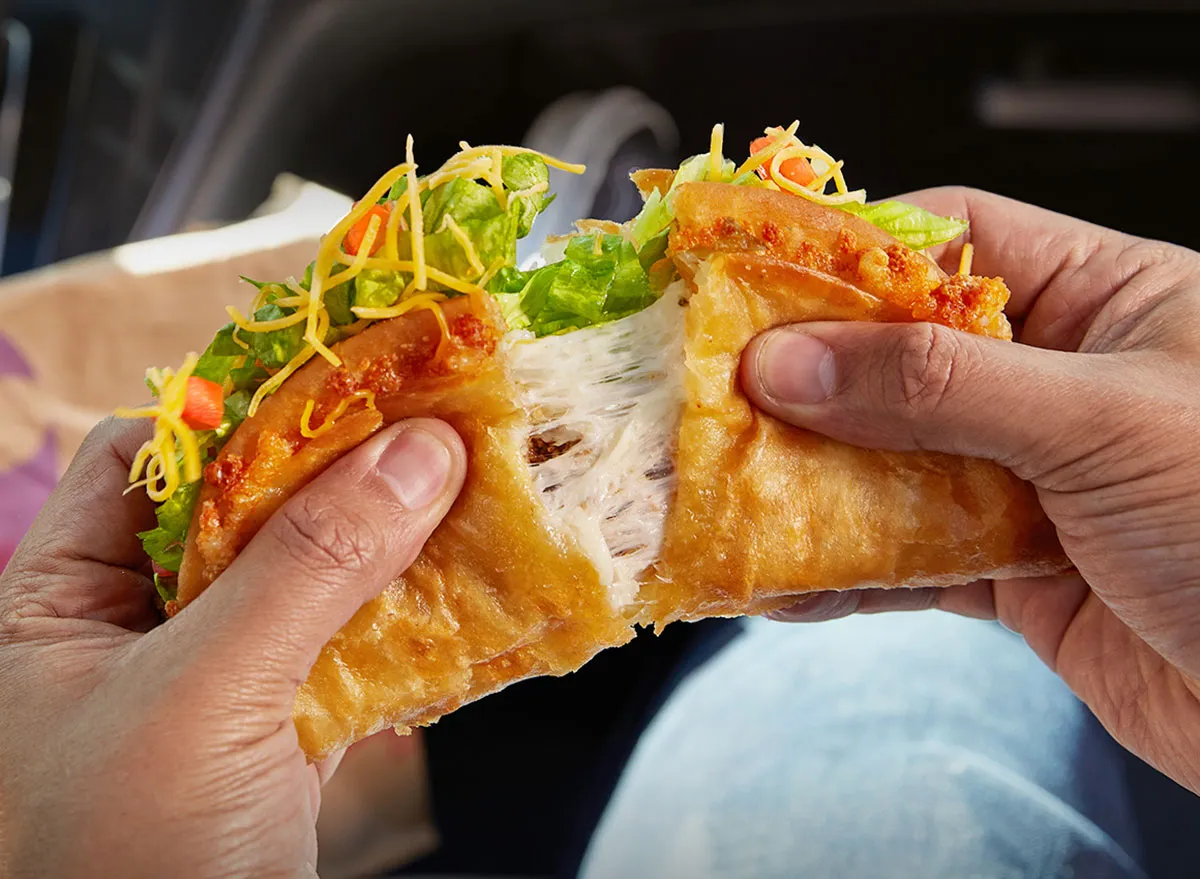 And once Taco Bell was on a roll of delighting customers with long-gone-but-never-forgotten favorites, the Quesalupa got its 2021 resurrection. One of the most popular limited-time offers in the chain's history was last seen on the menu in 2016, and not only did Taco Bell decide to bring it back for another limited-time run—the chain also made the item better than ever. The Quesalupa was upgraded to include 50% more cheese, making its stuffed crispy shell heftier than before. Unfortunately, the return of this favorite was short-lived and it was cut again in May 2021.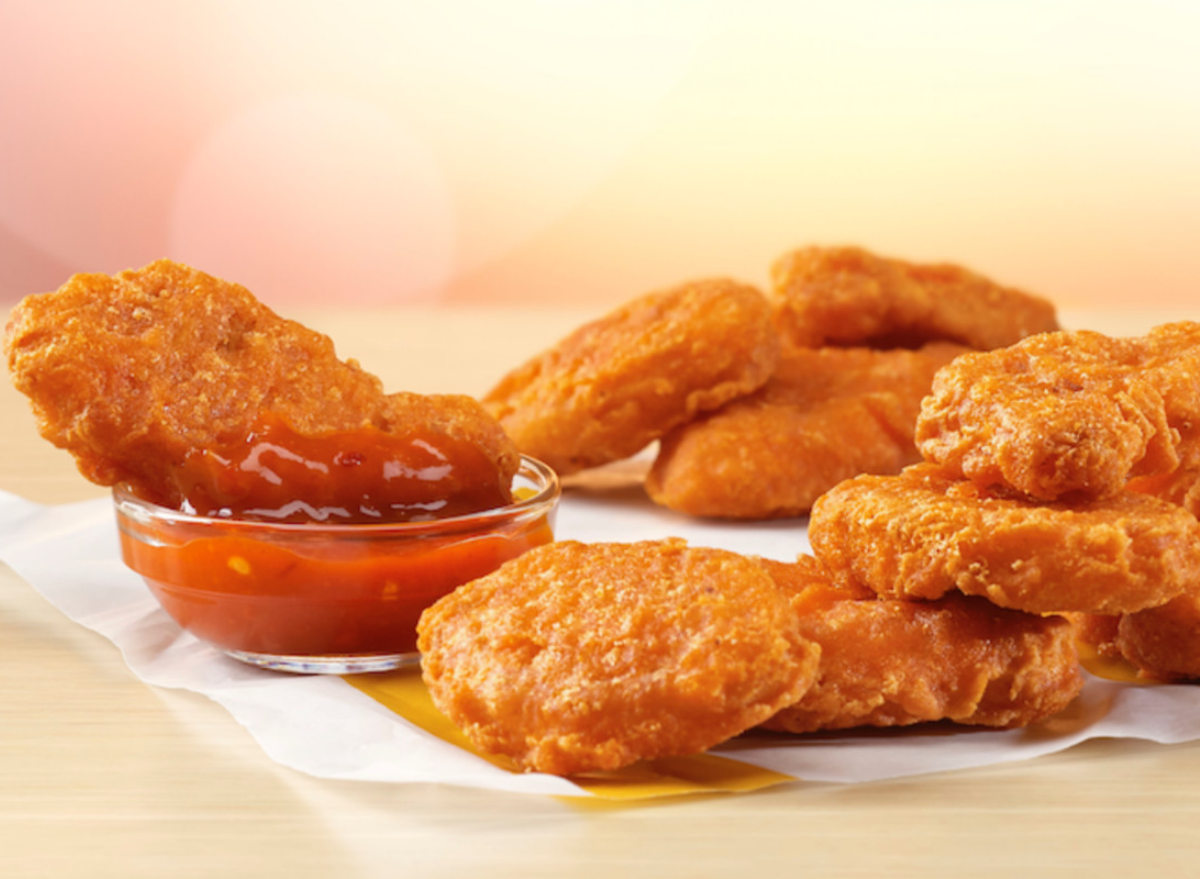 McDonald's first-ever flavor innovation with Chicken McNuggets ended up being a huge success with customers. Spicy Chicken McNuggets sold out almost as soon as they debuted last fall. And the nuggets weren't the only spicy thing in high demand—the new Mighty Hot Sauce that launched alongside them proved to be equally appealing. The condiment was the first new dipping sauce introduced by the chain in three years, as well as the spiciest offering on its menu.
Naturally, customers were less than pleased with the news of the item selling out so quickly, so McDonald's brought the spicy duo back for another run in February. And it seems like this time, they brought a bigger bag of nuggets with them, as there have been no supply issues to report.
Riding the wave of '90s nostalgia trends which sparked resurrections of the decade's pop culture, aesthetic, and love of indulgent foods and beverages, McDonald's brought back an oft-requested fountain drink that was removed from the menu in 2017. Hi-C Orange Lavaburst is now available at select McDonald's locations, while its nationwide rollout is planned for June.6254a4d1642c605c54bf1cab17d50f1e
McDonald's All Day Breakfast
Thanks to the pandemic, you may not be able to find All Day Breakfast at all McDonald's locations anymore, but you'll still find it in some. Our recent investigation unveiled that the pandemic-era rollback did not affect all McDonald's restaurants across the board, as some operators will still serve you a McMuffin in the afternoon.
Chicken Nuggets at Popeyes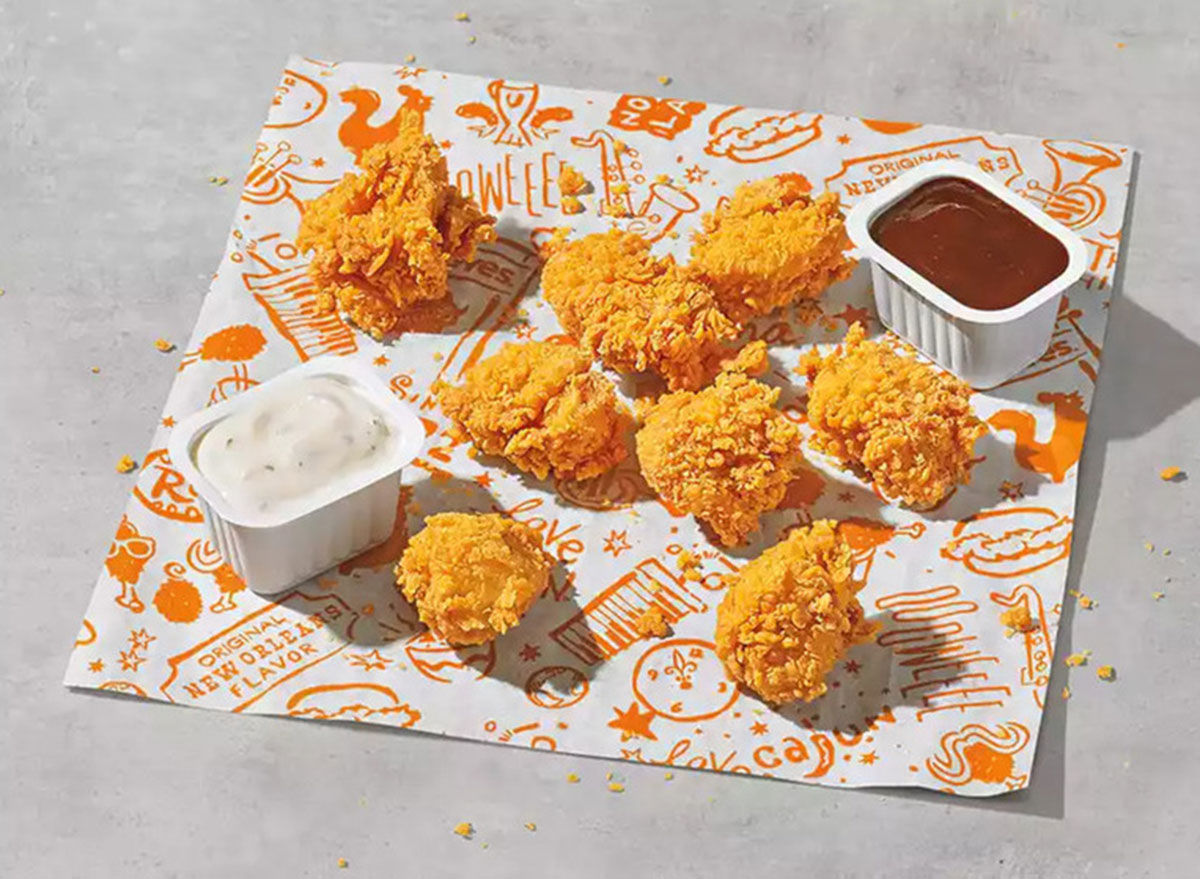 According to reports, Popeyes has quietly brought back its chicken nuggets and is rolling them out at select locations. The item, which was cut from the menu back in 2012, has been spotted at select locations around the country, including Popeyes restaurants in Arkansas, Connecticut, Ohio, and Texas.
According to Chew Boom, they look a lot like the chicken patty from the chain's famous Classic Chicken Sandwich—made with white meat and coated with a chunky, crispy buttermilk breading.
Roast Beef and Rotisserie Chicken Sandwiches at Subway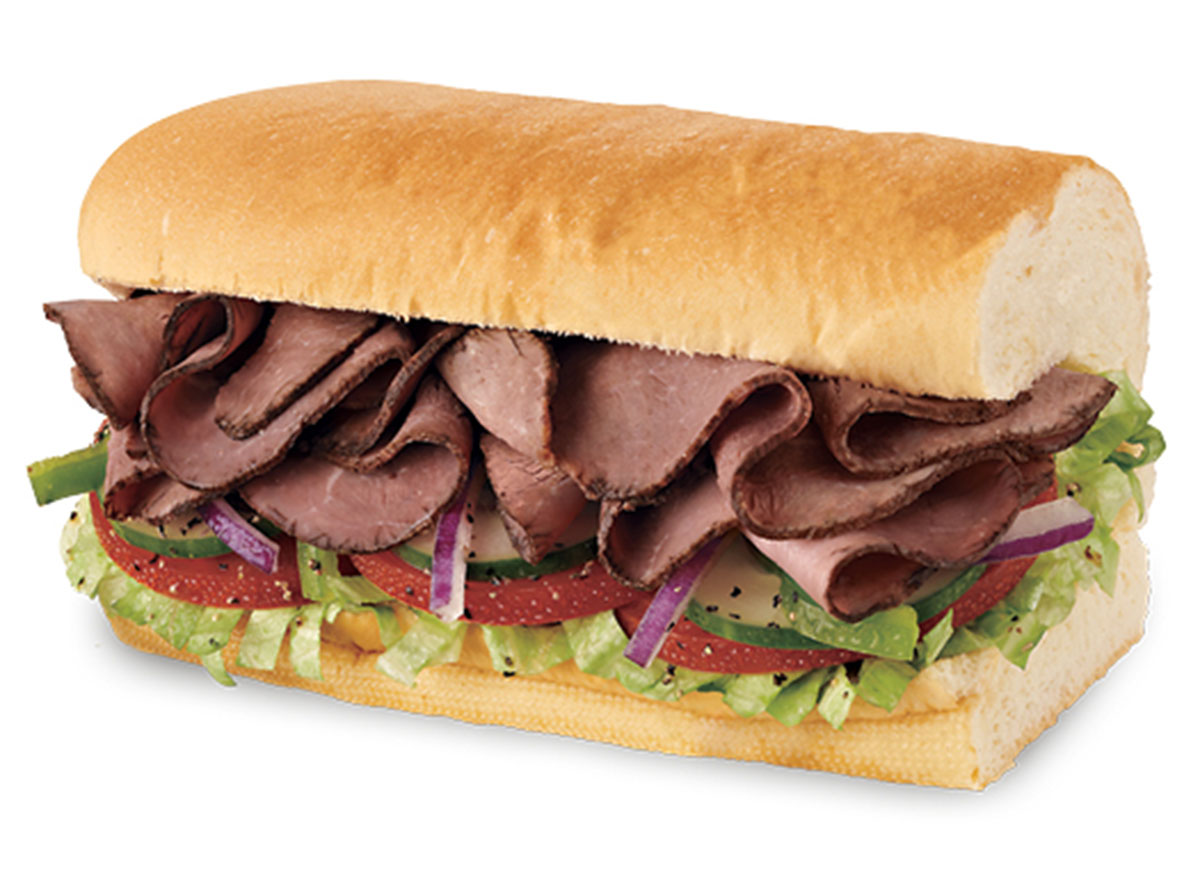 After the rotisserie chicken and roast beef sandwiches were cut from Subway's menu in 2020, many customers and even operators wondered why the chain would do away with two such popular items. And the wondering is now over, because the sandwich chain brought the two items back last summer, according to a report by Business Insider.
For more, check out the 108 Most Popular Sodas Ranked By How Toxic They Are.
Mura Dominko
Mura is ETNT's Executive Editor, leading the coverage of America's favorite restaurant chains, grocery stores, and viral food moments.
Read more about Mura