8 Food Recalls You Need to Know About Now
Check your pantry, fridge, and freezer for these recalled grocery store products right away.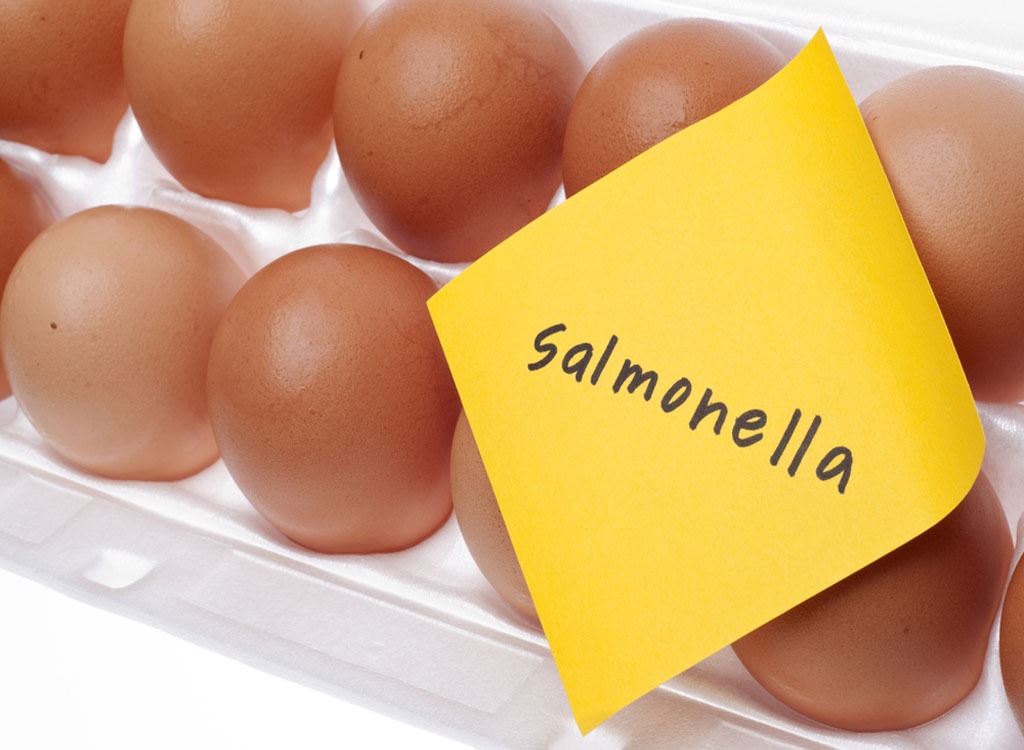 A number of food recalls have been announced recently by the FDA, FSIS, and companies themselves due to mislabeling, undeclared allergens, and even some potential harmful contaminations that can cause serious injury or allergic reactions.
While investigations have taken place and items have been removed from grocery store shelves, some products could still be in your refrigerator, freezer, or pantry. In order to protect yourself and your family, pay close attention to the following list of major, recent recalls to make sure the items aren't in your home or on your grocery list.
And for more on what to expect at the supermarket, here are the Grocery Shortages To Expect in 2021, According to Experts.
Lavva Blueberry Dairy Free Pili Nut Yogurt
This recall was announced by the FDA after mold was discovered in 5.3-ounce containers of the yogurt even after initial quality assurance protocols. This batch of yogurts was distributed to major grocery stores across the country and has an expiration date of 2/21/21.
Customers are urged not to eat the product, since eating food with mold can cause stomach issues and other food poisoning symptoms. Instead, return it to the place of purchase. The notice emphasizes that no other yogurt flavor is involved and no injuries have been reported.
think! Protein + Fiber Oatmeal Farmer's Market Berry Crumble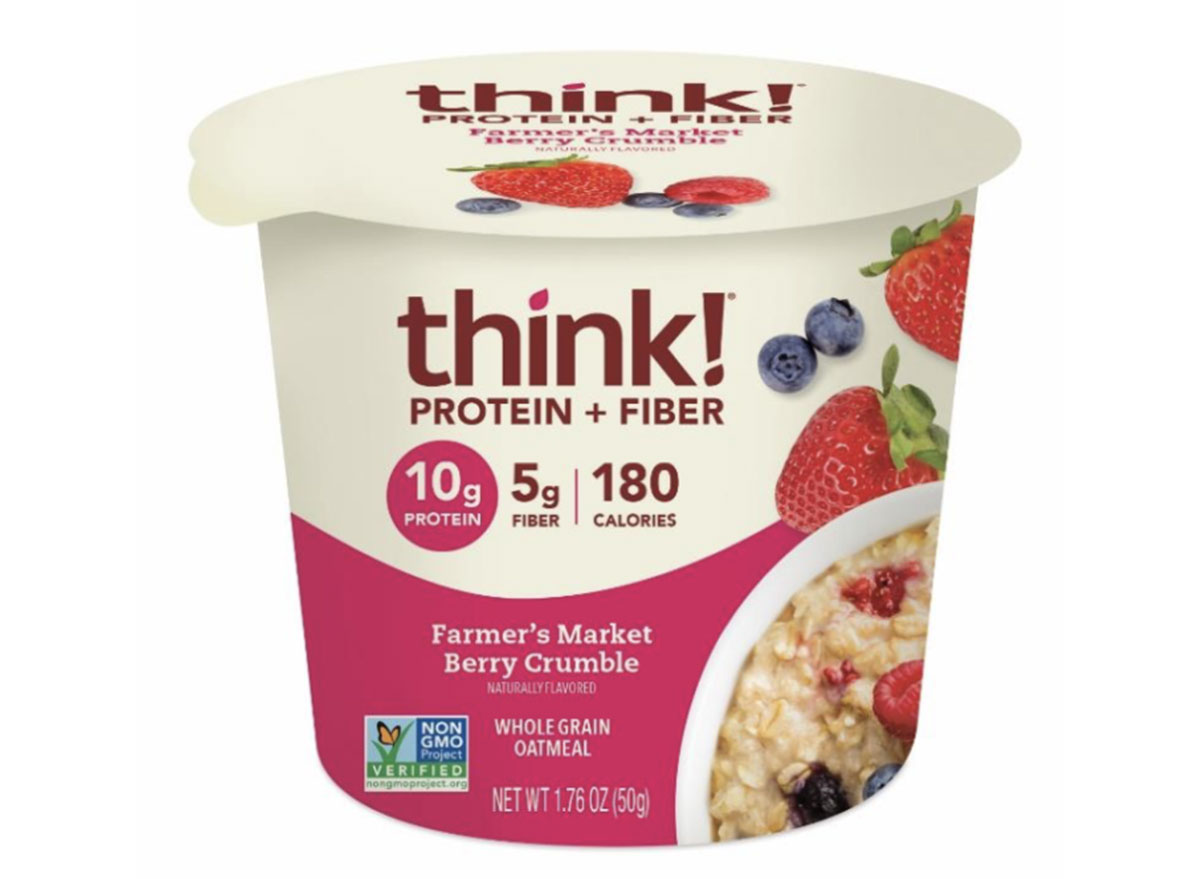 These convenient, 1.76-ounce oatmeal cups are being recalled because they could contain tree nuts, according to a recall notice. The cups do say they are made in a factory that also processes tree nuts, however, the recall was issued after a consumer found a piece of almond in their oatmeal. "Subsequent investigation indicates the problem was caused by an inadvertent error in the production process," think! said.
If someone with a tree nut allergy unknowingly eats this, it could cause a serious reaction. To date, no illnesses have been reported, but if this think! product is in your pantry and you or someone in your household has a tree nut allergy, throw it away or return it to the store for a full refund.
Ruffles Original Potato Chips "Party Size"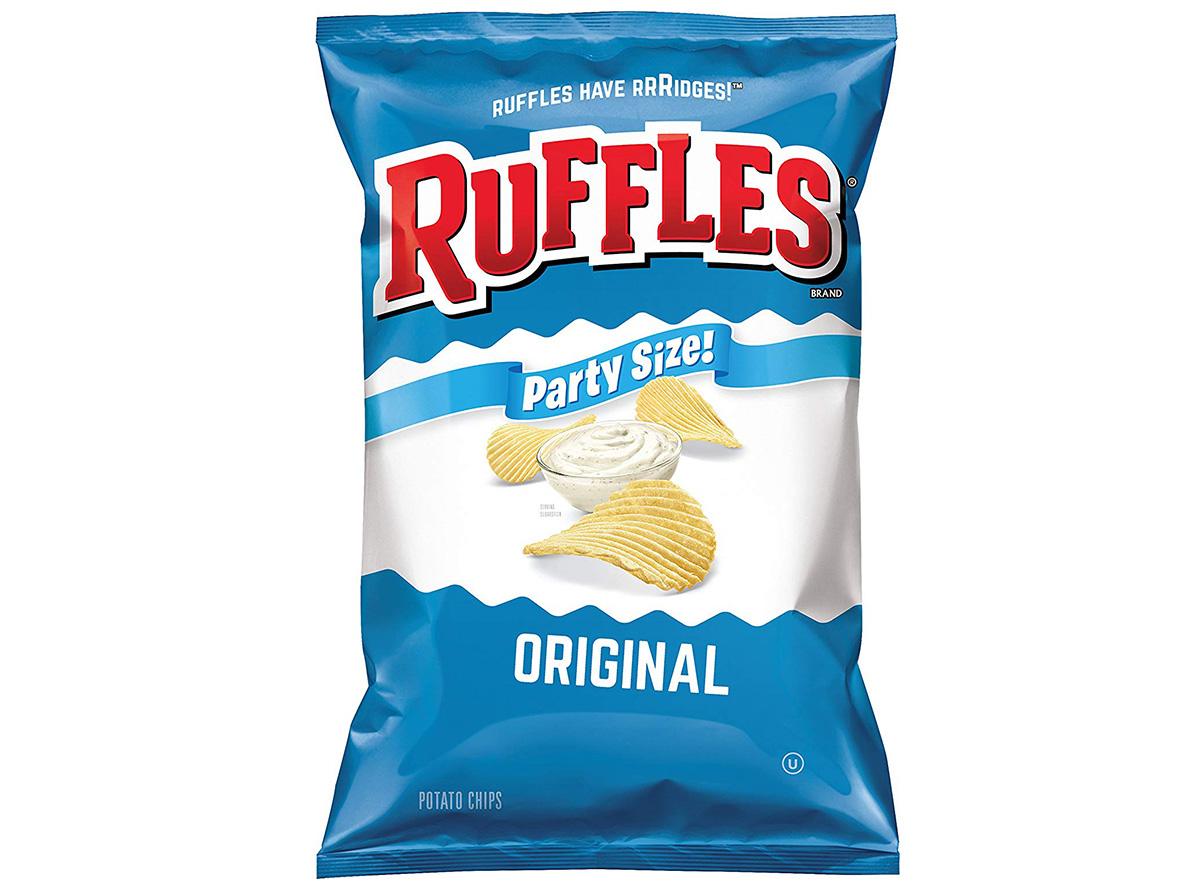 Ruffles is recalling these chips because they could accidentally contain milk as an ingredient, according to an FDA notice (the original flavor is only supposed to contain potato, vegetable oil, and salt). They were distributed to grocery stores in Iowa, Kansas, Missouri, Nebraska, Oklahoma, and Arkansas, and no other products or chip flavors are involved.
Pepperoni Hot Pockets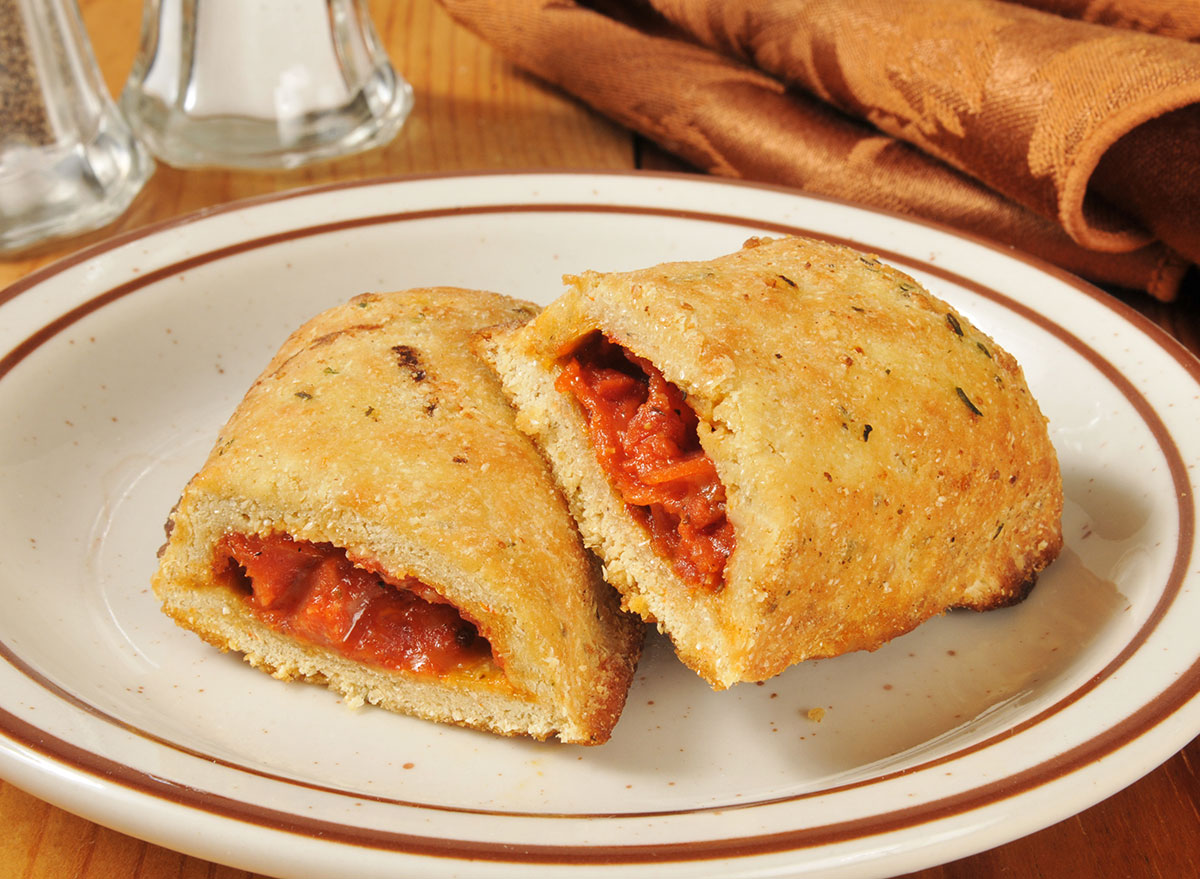 Over 762,000 pounds of this frozen food were recently recalled because they "may be contaminated with extraneous materials, specifically pieces of glass and hard plastic," according to FSIS. The recall was issued after customers complained and one minor oral injury was reported to Hot Pocket's parent brand, Nestlé.6254a4d1642c605c54bf1cab17d50f1e
Only pepperoni hot pockets produced between Nov. 13 and Nov. 16 are included in the recall. An expiration date on the box reads February 2022. For more on hot pockets, read up on the 12 Frozen Breakfasts to Always Leave on Grocery Store Shelves.
Pero Family Farms' Butternut Squash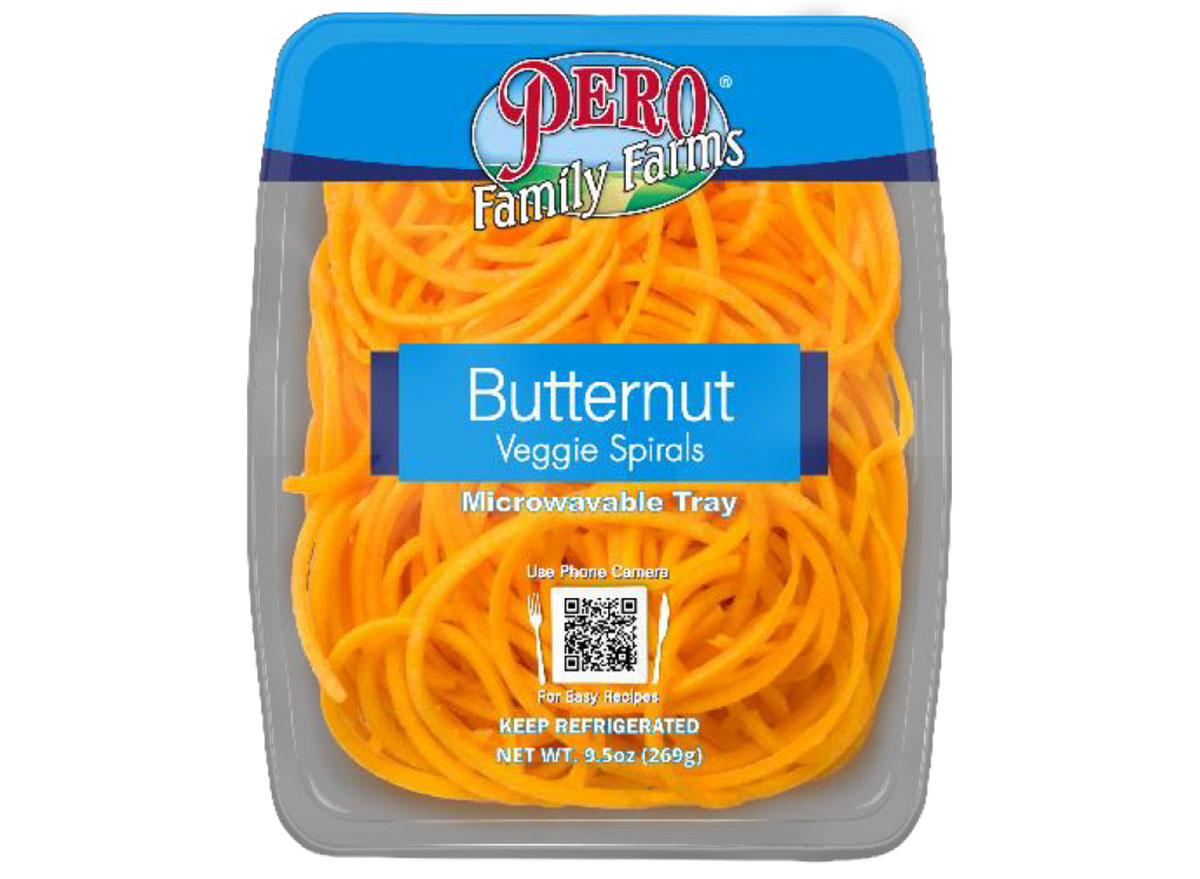 Over 30 types of Pero Family Farm's butternut squash products are the subject of a recall, the FDA recently announced. The trays and bags of spirals, cubes, and chunks could be contaminated with Listera. The squash was distributed in 10 states between Jan. 2 and Jan. 11, 2021 and has a use-by date between Jan. 13 and Jan. 22, 2021. For a full list of the products, the areas they were sold in, and their run numbers, read the official notice on the FDA website.
Maine Grains Organic Yellow Peas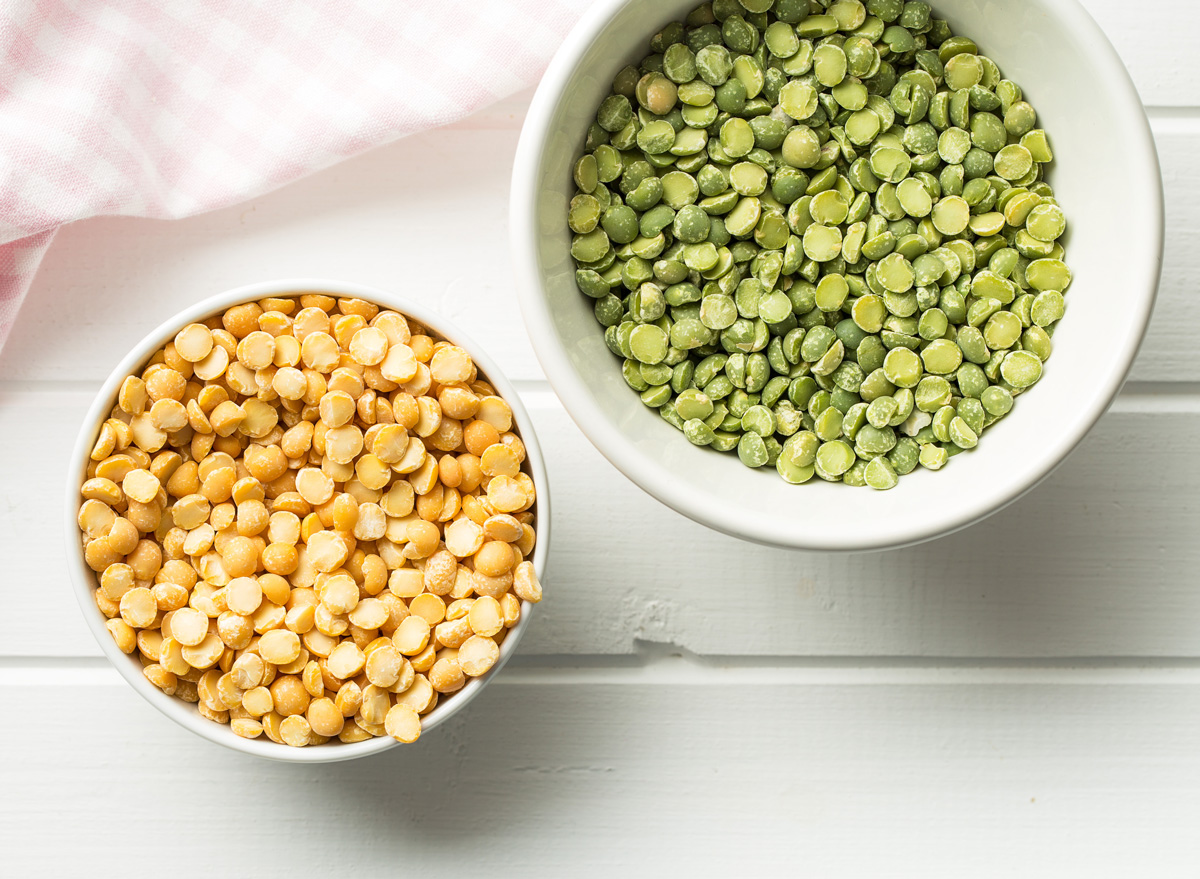 Around 2,000 pounds of Maine Grains Organic Yellow Peas are the subject of a recall because they may actually be soybeans. The recall was initiated after a farmer supplier mistakenly shipped the wrong beans to Maine Grains, Inc., according to an announcement published by the FDA.
The 1- and 25-pound bags were distributed across the Northeast, on the company's website, and in New York City under the GrowNYC label. All organic yellow peas sold between Oct. 17, 2019, and Nov. 1, 2020, are part of the recall. At this time, no illnesses have been reported.
Lake Champlain Chocolates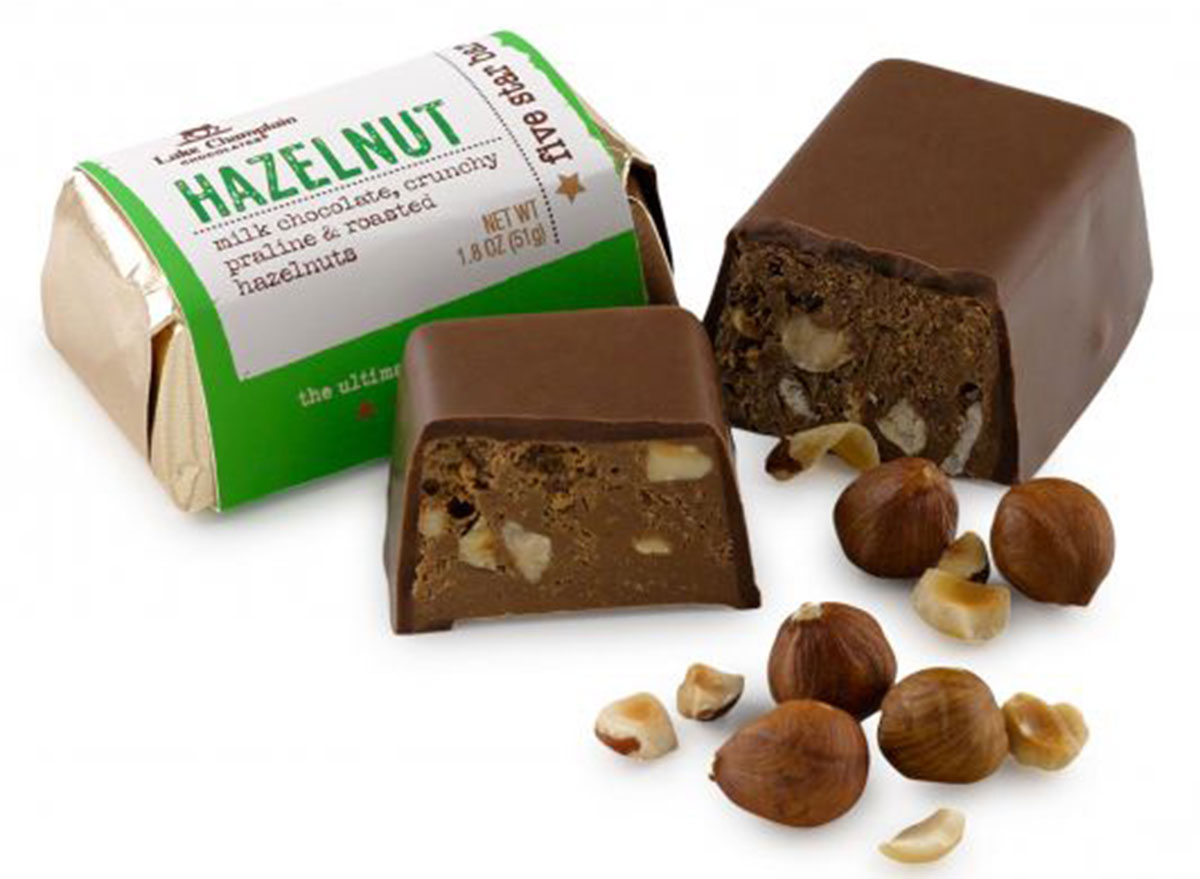 Lake Champlain Chocolates issued a voluntary recall of seven of its chocolate bars after a customer found brittle plastic pieces in one, according to the FDA. The bars are part of themed gift baskets, but were also sold in every state and at three of the company's retail stores in Vermont.
The company is asking customers to dispose of any of the seven bars received or purchased between July 2020 and January 2021. No illnesses or injuries have been reported.
Speaking of chocolate bars, Hershey's just debuted a brand new one.
Bob Evans Farms' Italian Sausage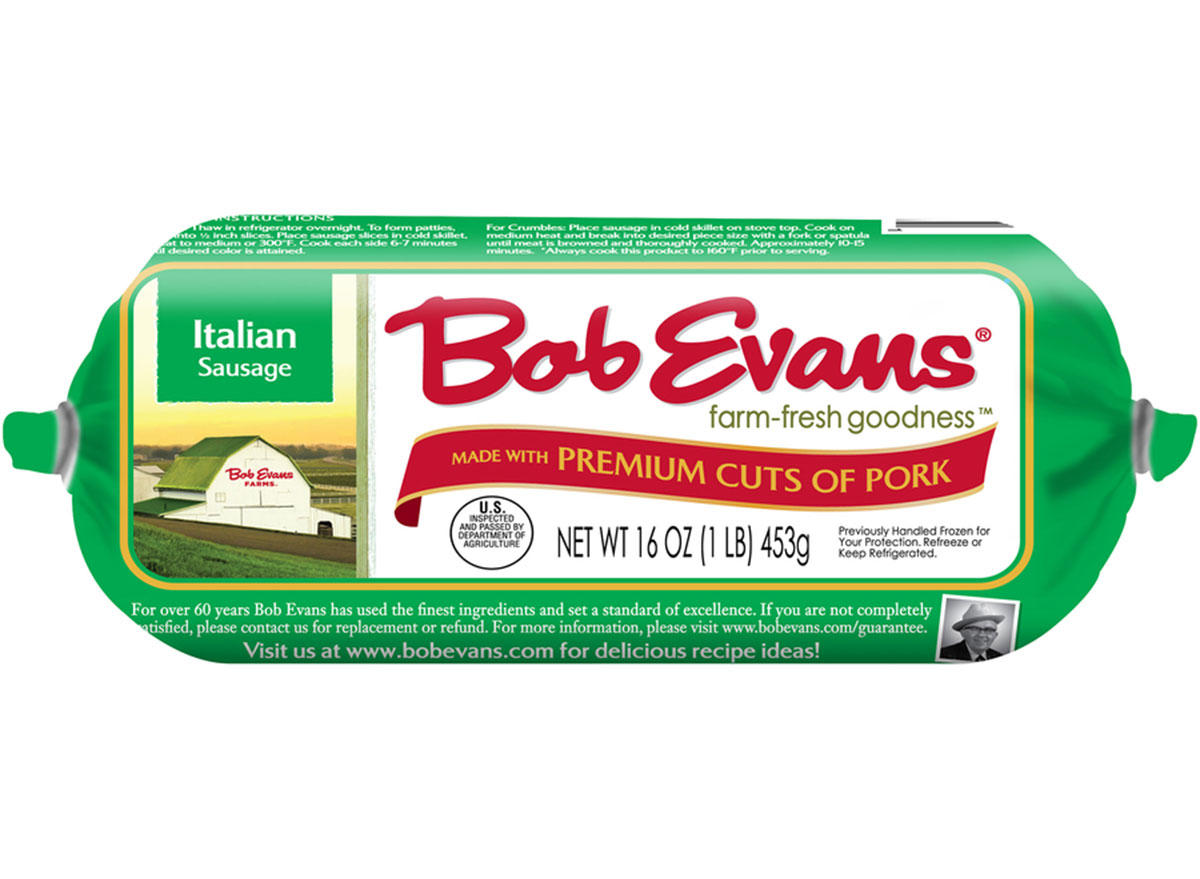 A customer noticed a piece of thin, blue rubber in a 1-pound package of the sausage, which prompted this recall, according to FSIS. The product was shipped to retail stores in Indiana, Michigan, Ohio, Pennsylvania, and Wisconsin. The organization categorized it as a Class II recall, meaning there is a "remote probability of adverse health consequences" from consuming the product.
"FSIS is concerned that some product may be in consumers' refrigerators or freezers or both," the notice says. "Consumers who have purchased these products are urged not to consume them. These products should be thrown away or returned to the place of purchase."
For more on what to stock your kitchen with, here are The 7 Healthiest Foods to Eat Right Now.
Amanda McDonald
Amanda has a master's degree in journalism from Northwestern University and a bachelor's degree in digital journalism from Loyola University Chicago.
Read more about Amanda