Walmart And Other Grocery Stores Are Pulling These Recalled Items From Shelves
The latest recalls involve lettuce and peanut butter.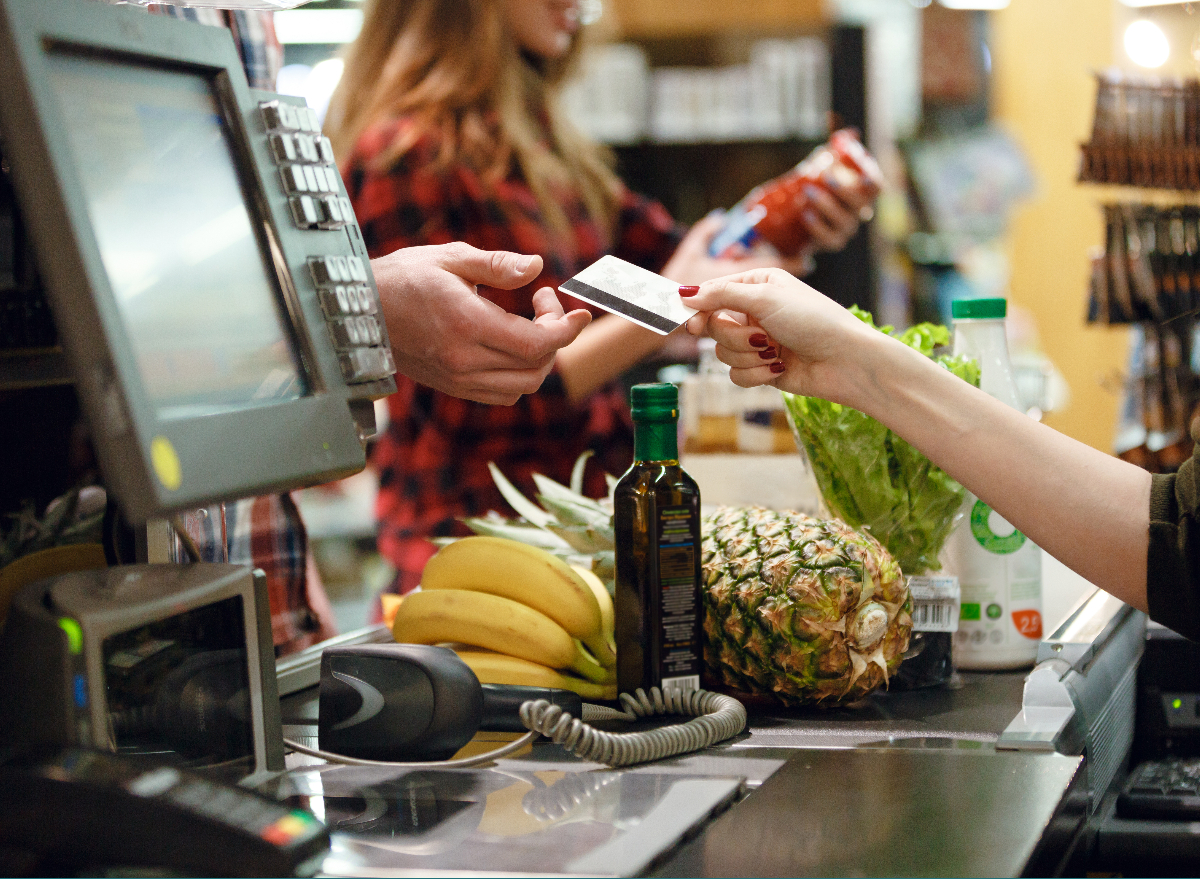 Grocery items can be recalled for a plethora of reasons—from undeclared allergens to potential contaminations from things like viruses, bacteria, or foreign material. Ultimately, the affected items are pulled from shelves because they could be dangerous for shoppers to consume.
Recently, a few recall announcements have been issued for items at grocery stores like Walmart, Kroger, and other major chains. These foods could wind up in your pantry, fridge, or even your family's Easter baskets if you're not paying attention, so here's everything you need to know about currently recalled groceries before your next shopping trip. And next, don't miss these 6 Things You'll See at Costco This Year.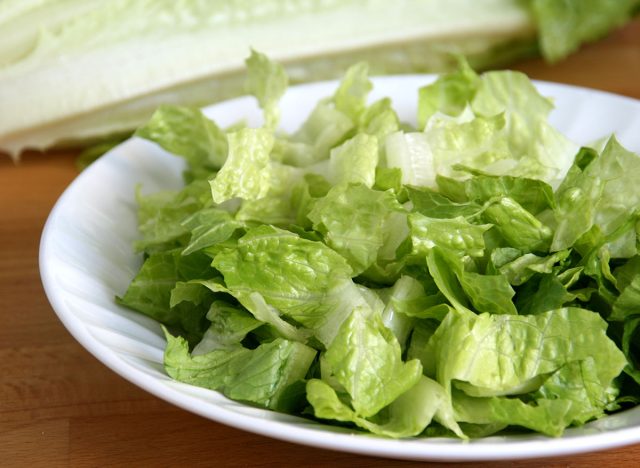 Over 230 Walmart stores across Connecticut, Massachusetts, Maine, New Hampshire, New York, Pennsylvania, Rhode Island, Vermont, and Minnesota sold romaine lettuce that was just recalled because it may contain Cyclospora. This is a parasite known to cause a diarrheal disease. No illnesses have been reported as of yet.
The issue was discovered during routine surveillance sampling, according to the Maryland Department of Agriculture. Affected bags of lettuce are no longer being sold, but one of them could have ended up in your fridge. Coding on the bags says 22RHDM2L and has a "Harvest Date" of March 10. Should you have a bag, throw it away or return it to the place of purchase. Do not wash it and consume it, as even careful washing isn't enough to get rid of Cyclospora.
Symptoms of cyclosporiasis include frequent, watery diarrhea, bouts of diarrhea alternating with bouts of constipation, loss of appetite and weight loss, bloating, flatulence and burping, stomach cramps, nausea and vomiting, and more. They typically begin around 2-14 days after consumption of food contaminated with the bacteria.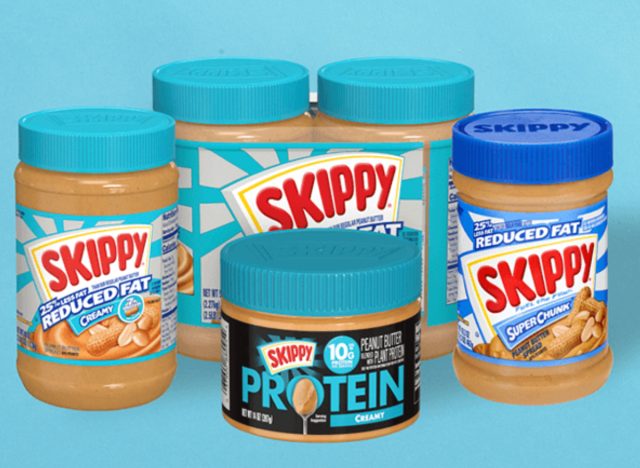 Over 161,000 pounds of the Reduced Fat Creamy, Chunky, and Creamy with Plant Protein Skippy Peanut Butters are no longer being sold because the jars may contain foreign material.
A recall notice posted by the company says that almost 10,000 cases were discovered to potentially contain fragments of stainless steel from a piece of manufacturing equipment. The cases were shipped to 18 states, including California, Connecticut, Deleware, Florida, Hawaii, Illinois, Indiana, Kansas, Massassuchetts, Minnesota, Missouri, North Carolina, Nebraska, New Hampshire, New Jersey, New York, Oklahoma, and Wisconsin.
Affected jars have "Best if Used By" dates of MAY0423 thought MAY1023. They also have a UPC code of 37600-10520, 37600-10667, 37600-10499, or 37600-88095. No illnesses or injuries have been reported. If you have a jar in your kitchen, do not consume it and either return it to the store where it was purchased or call the Skippy Foods Consumer Engagement line at 1-866-475-4779.
Chocolate Bunny Hutch Kit sold at Walmart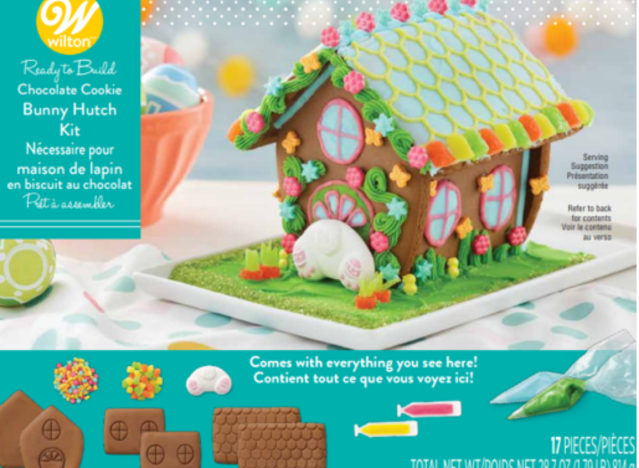 The Mayo Clinic says that symptoms of a milk allergy include "hives, wheezing, itching or tingling around the lips and mouth, coughing or shortness of breath, vomiting," and, in rare cases, anaphylaxis. Those that have a milk allergy should avoid this Easter treat sold at Walmart because it does not list "skim milk powder" on the package.
Wilton Industries, the company that manufactured the product, issued the recall after a customer inquired about the missing label. The kit was sold to Walmart stores nationwide but has since been pulled from shelves.
Affected boxes have a lot code of 22005, 22006, or 22007 on the bottom.
Over 30 products sold at Wegmans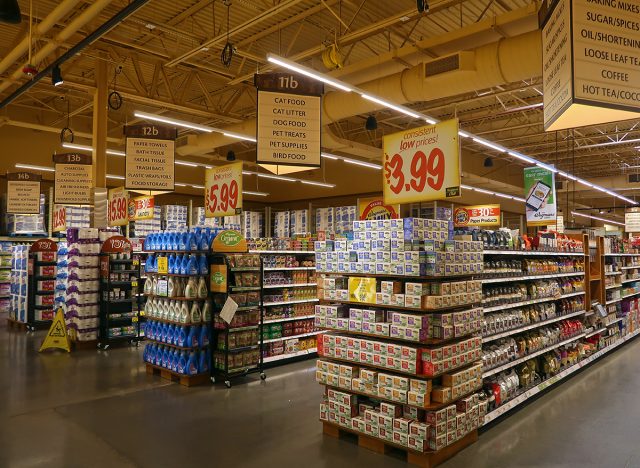 A recall notice posted by the FDA says that fresh-cut fruits and vegetables and ready-to-eat dips recently sold in clear plastic containers at Wegmans may contain traces of Listeria.
The products were processed at the Fruit Fresh Up production facility in New York and sold in the state and surrounding ones. No illnesses have been reported, but customers who purchased any with a "Best if Used By" date between March 5 and March 23, 2022, should throw them away or return them to the place of purchase.
Pancake mix sold at Walmart and Kroger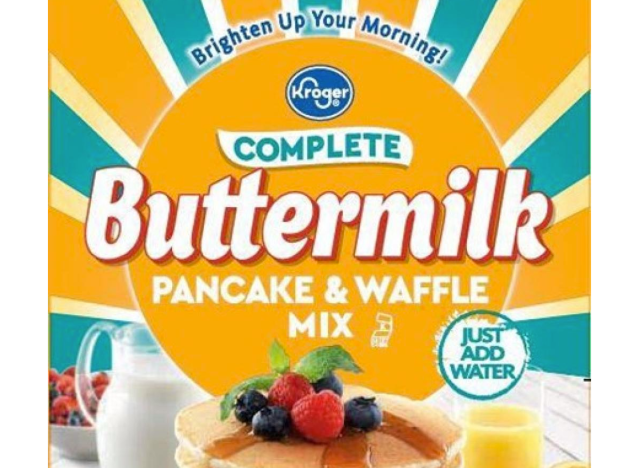 Two of the country's largest retail chains both sold this recalled product in stores recently. The Great Value brand mix at Walmart and Kroger Buttermilk Pancake & Waffle Mix may contain fragments of production equipment.6254a4d1642c605c54bf1cab17d50f1e
Pieces of a cable used to clear the processing line were discovered in some boxes after it was distributed to Kroger stores in Alabama, Arkansas, Florida, Georgia, Illinois, Indiana, Kentucky, Louisiana, Michigan, Missouri, Mississippi, Ohio, South Carolina, Tennessee, Texas, Virginia, and West Virginia and to Walmart stores across the country.
Boxes sold at Kroger have a "Best By" date of September 1, 2023 and those sold at Walmart have a date of either September 1, 2023 or September 2, 2023.
These aren't the only products you need to look out for at the grocery store… check out These Popular Grocery Items Contain Harmful Chemicals in Their Packaging, New Report Finds.
Amanda McDonald
Amanda has a master's degree in journalism from Northwestern University and a bachelor's degree in digital journalism from Loyola University Chicago.
Read more about Amanda