Kroger Shoppers Are Using These Secret Tricks to Save Money Right Now
They are ones that have been used before.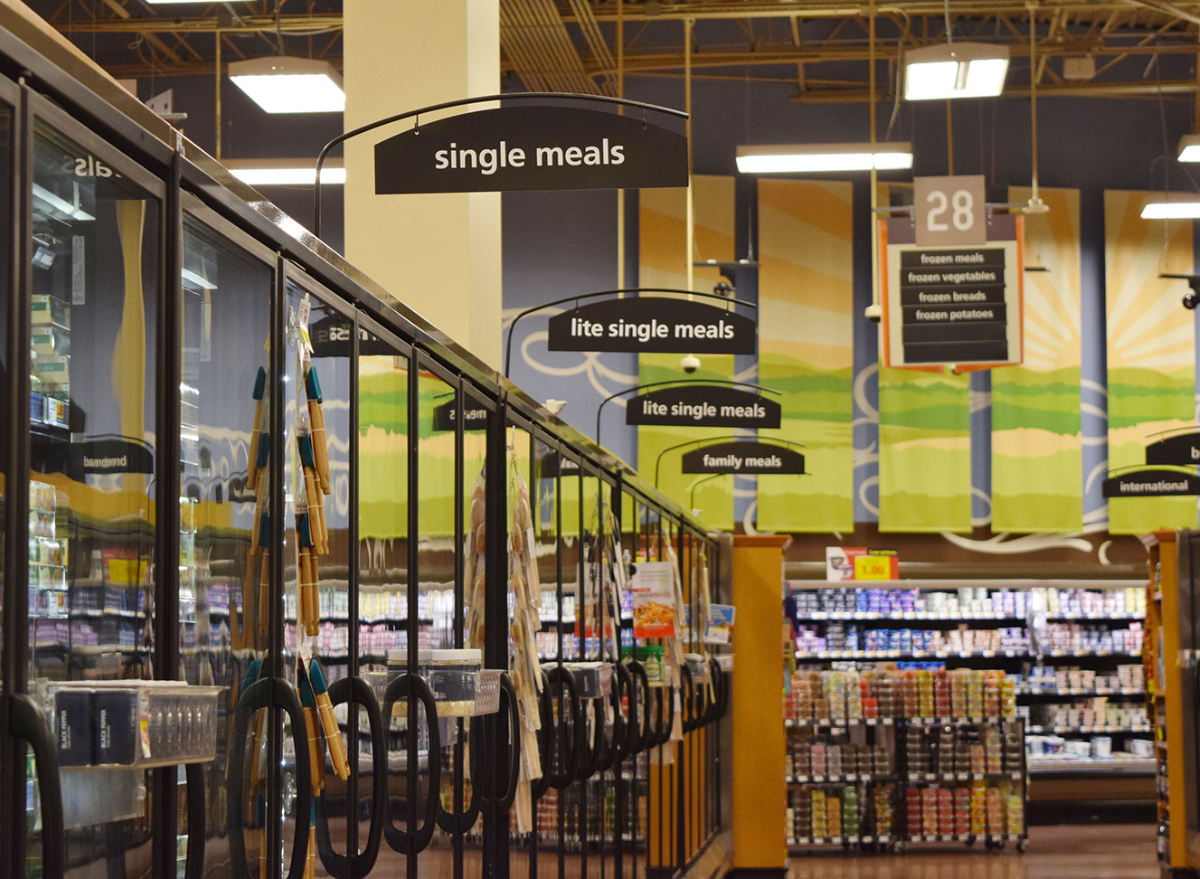 Inflation rose to historic highs at the beginning of 2022, and the latest data shows that it isn't letting up anytime soon. Grocery stores and food brands around the country are impacted, including America's largest grocery chain, Kroger. The company's CEO says these high prices for staples like eggs, meat, and others are forcing customers to switch up their shopping habits.
In a recent earnings call, Rodney McMullen notes that shoppers are being innovative in order to combat the almost 9% inflation rate, the Cincinnati Business Courier says. The two strategies are ones that consistently save money.
RELATED: 6 Things You'll See at Costco This Year6254a4d1642c605c54bf1cab17d50f1e
"We are starting to see customers engaging in coupons a little bit more aggressively than before and starting to move to [Kroger's store brands], where … they can save more," McMullen says. These include Simple Truth, Private Selection, and the Kroger Brand.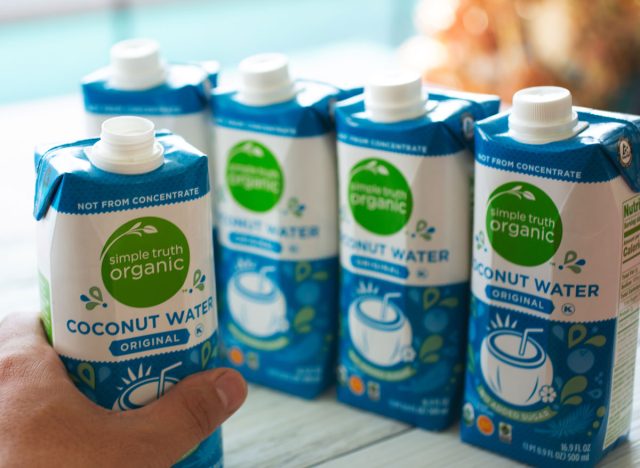 These aren't new tricks.
Using coupons, of course, are always an easy way to save on your favorite items, but buying store-brand items isn't necessarily a new trick. In fact, shoppers have been doing it for a while. A survey from late 2020 found that 86% of shoppers said they have explored store-brand options for their favorite products since the start of the pandemic in March of that year. And just recently another survey concluded something similar—that the number of store-brand items is exceeding consumer brands because of the increase in demand.
"Overall, retailers are seeking to engage shoppers who may once again be turning to private brands as they did during the early days of the pandemic when name brand shortages prompted trial," Phyllis Johnson, senior director of private brand development at Catalina, the company that oversaw the survey, said in a press release. "I predict this could be a second chance for those retailers to effectively demonstrate the value of private brands and convert shoppers to loyal private brand buyers."
This is something Kroger CFO Gary Millerchip says the company is focusing on right now to keep customers coming back and not going to competitor supermarkets.
Kroger is working to help shoppers save on other things, too.
And the focus on savings isn't limited to items inside the over 2,800 Kroger locations in 35 states—the chain is also creating savings events for gas. With prices above $4 a gallon, the company is offering rewards members 4x the fuel points on gift card purchases and 2x the points on groceries with a digital coupon until March 22. This means that if you buy a $25 gift card you will get 100 fuel points. Usually, members get one point per dollar. One-hundred points equal $0.10 off a gallon at the pump.
Combine coupons with buying store brands and you'll find a deal, and to save even more add these grocery items to your list—they are the cheapest ones around right now.
Amanda McDonald
Amanda has a master's degree in journalism from Northwestern University and a bachelor's degree in digital journalism from Loyola University Chicago.
Read more about Amanda