5 Nationwide Grocery Recalls You Need to Know About Right Now
Read this list before you head out to the grocery store.
Some groceries are coming back to supermarkets, others are disappearing, and several are about to cost you more. There are also recalls that you need to keep in mind because unknowingly consuming certain foods could severely impact your health.
Every year, about 1 in 6 Americans get sick from food poisoning, 128,000 are hospitalized, and 3,000 die, according to the Centers for Disease Control and Prevention (CDC).
"Most of us are going to bounce back quickly and only have a few days of distress and probably are not even going to head to the hospital but those who are immunocompromised or have particularly bad infections can suffer for much longer and face life long effects and even death," Trevor Craig, the corporate technical director at Microbac, a company that provides quality testing for companies in the food market, says.
Though there are strict rules that manufacturers have to follow that control the products they sell, no facility is perfect.
"It's important that customers handle their food after purchase, too," Craig adds. "Follow the cooking directions and follow the storage directions. Don't gamble with your health!"
Play your cards right, and avoid these five recalled products below. And for more information on how to keep yourself and your family safe against any potential food recalls and everyday bacteria that can live on surfaces, follow these two steps to sanitize your kitchen.
Trader Joe's Restaurant Style White Corn Tortilla Chips
These popular chips at Trader Joe's could contain undeclared milk. The bags in question were sold in 20 states across the country, according to an announcement posted by the FDA. The grocery chain is offering a full refund for anyone who purchased one of them. To see a list of the "Sell By" dates, go to the FDA's website.
Related: To get all of the latest news involving your favorite grocery products delivered right to your email inbox every day, sign up for our newsletter!6254a4d1642c605c54bf1cab17d50f1e
Almost 100 different types of ice cream are being recalled because they could be contaminated with Listeria. The impacted products were sent to supermarkets, drug stores, and convenience stores in Indiana, Kentucky, Ohio, and West Virginia.
"We're conducting this voluntary recall in cooperation with the FDA out of consideration for the wellbeing and safety of our customers and consumers," Luconda Dager, the CEO of Velvet Ice Cream, said in the announcement. "We continue to be committed to serving consumers with high-quality ice cream and sherbet products."
Kroger and Stop & Shop Caramel Rice Cakes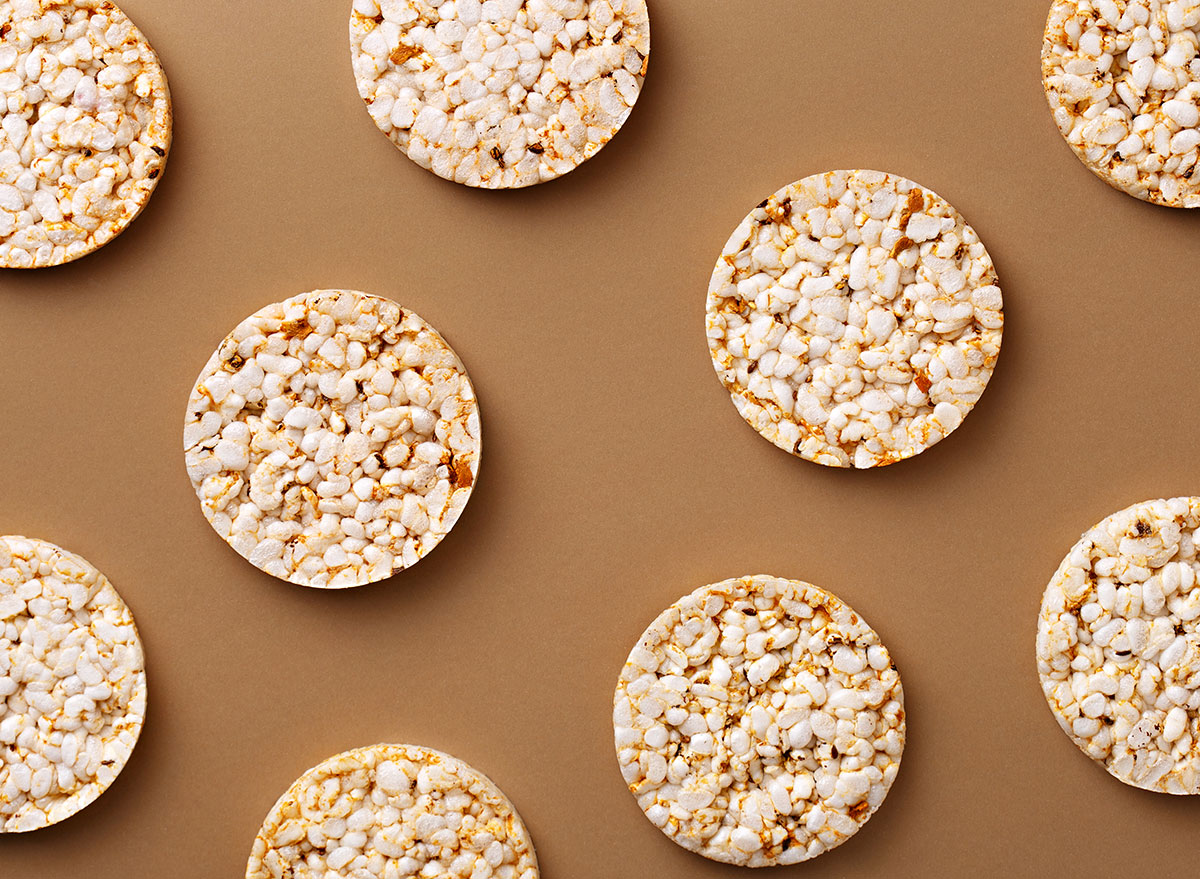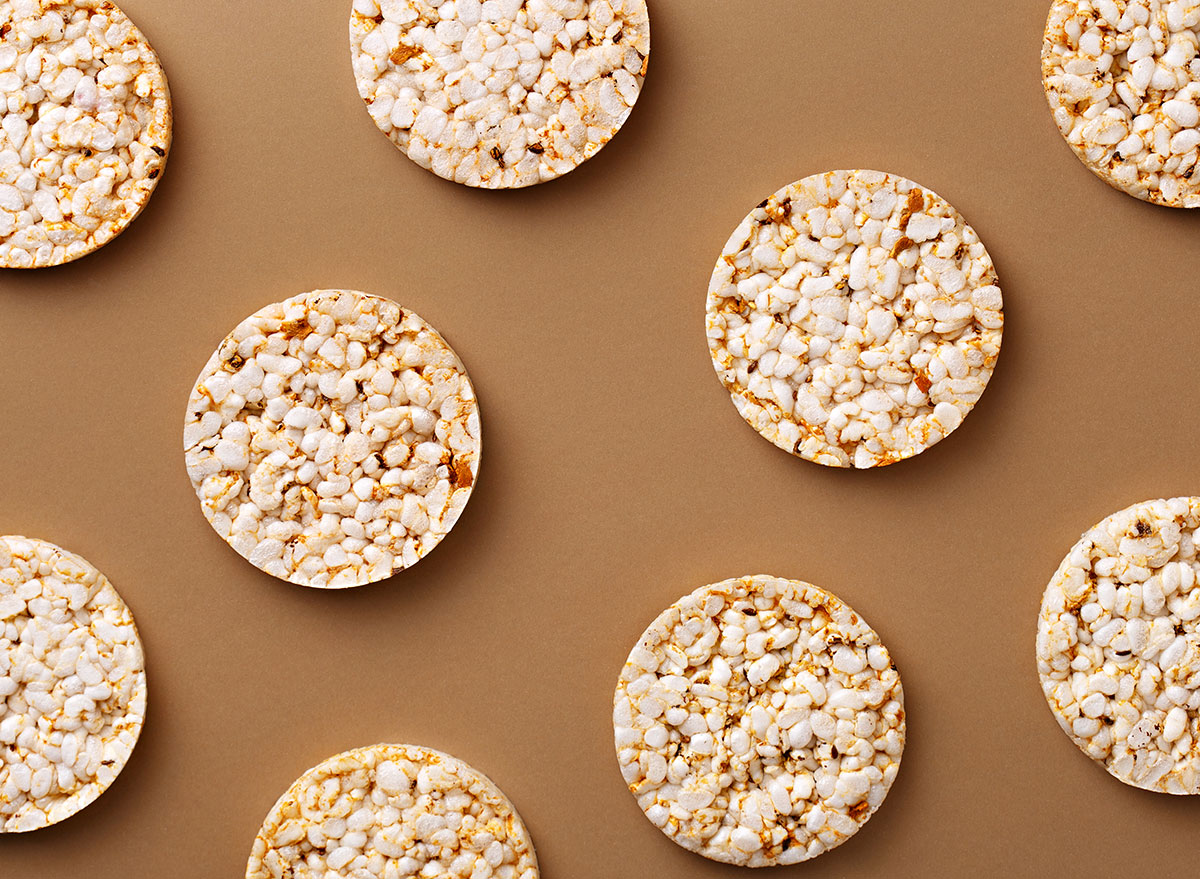 These snacks are a crunchy—and sometimes sweet—food enjoyed by many, but certain caramel rice cake bags from Kroger and Stop & Shop could contain undeclared milk. While only two lots are affected by the recall, if you do have the rice cakes in your pantry, you should not consume them.
If someone with a milk allergy or sensitivity unknowingly consumes the affected rice cakes, it could cause a severe reaction.
Related: This Food Is Becoming a Bigger Allergy Threat Than Nuts, Data Says
Costco shoppers on Reddit uncovered this recall, saying they received a related email from the warehouse. Certain 15-ounce cans of O Organic Black Beans, S&W Organic Black Beans, and O Organic Chili Beans may have compromised hermetic seals, which "can affect can integrity and may cause the cans to leak, bloat, or allow bacteria (such as Clostridium botulinum) to grow inside the product." This bacteria could lead to serious poisoning.
Vitamins are supposed to protect your health, but consuming these recalled gummies could have the opposite effect. Fiber Well, Kids Melatonin, Melatonin, MultiVites, and SleepWell products from vitafusion are being recalled after consumers reported metallic mesh material in the bottles.
According to the company, there have been no reports of any injuries or illnesses related to the issue, but it's best to stop using these if you have them. For more ways to keep yourself healthy right now, here are the 7 Healthiest Foods to Eat Right Now.
Amanda McDonald
Amanda has a master's degree in journalism from Northwestern University and a bachelor's degree in digital journalism from Loyola University Chicago.
Read more about Amanda