7 Grocery Items About to Get More Expensive
Prepare your wallet—these various staples will cost more.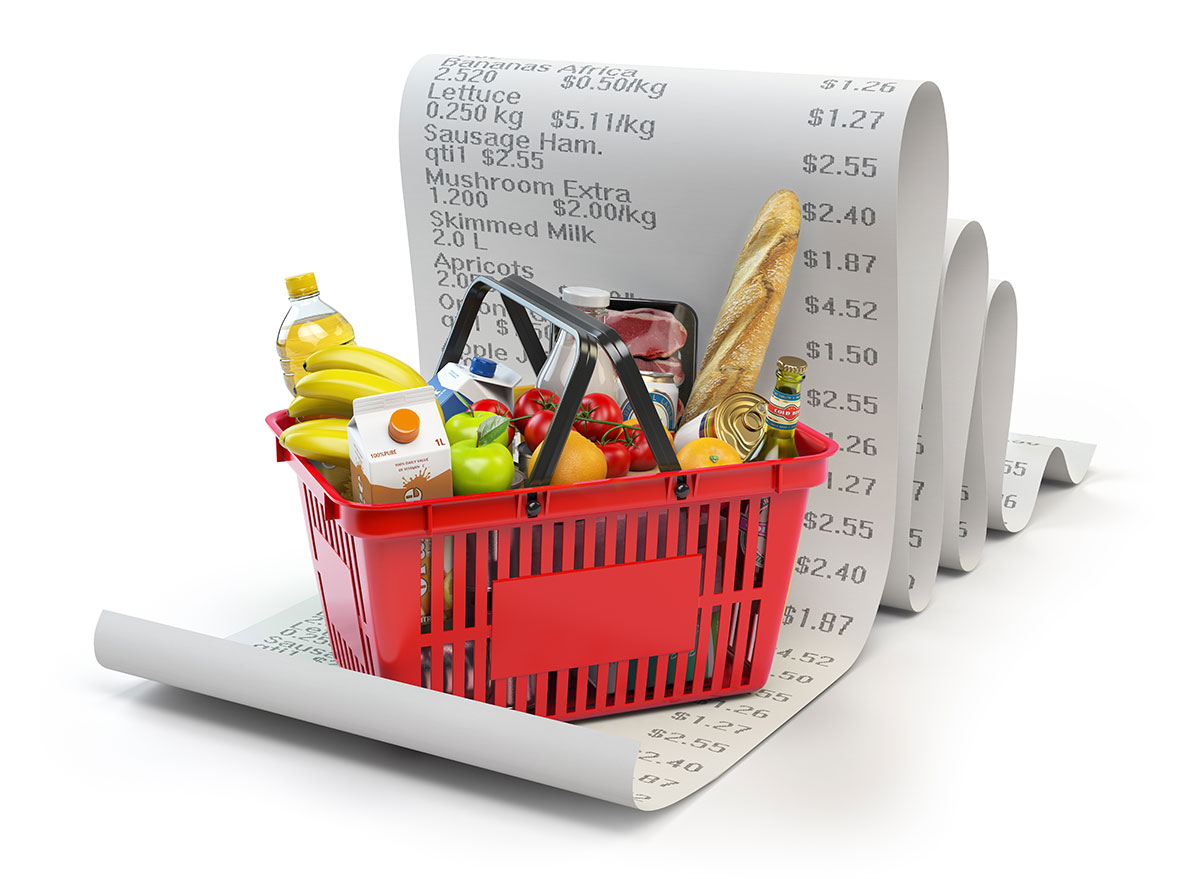 After a year of skyrocketing grocery prices in the backdrop of a global pandemic, we're not fully in the clear yet. Recent data indicates that certain household staples will increase in price as the summer months come into view.
That's right, you can expect the foods you need to pull off outdoor barbecues, seasonal salads, and more to hike up the cost of your next grocery bill. We've put together a list to help you navigate your next trip to the store. But before you head out, find out who was just named the best supermarket in America, according to a new survey.
Pork: Bacon and Hot Dogs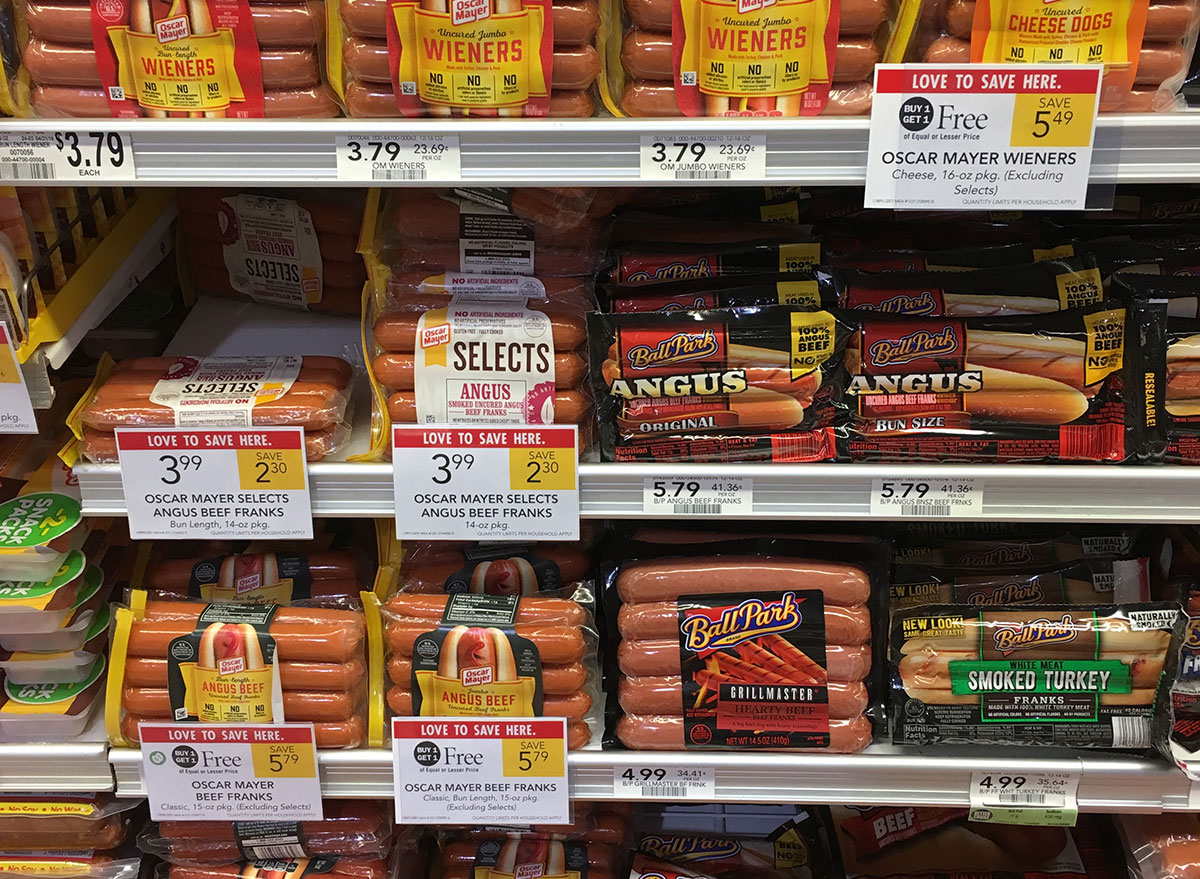 What's Memorial Day without bacon and hot dogs? They're probably on your next barbecue shopping list, but soon they'll be more expensive. Experts recently told Business Insider that the "after-effects of last year's disruption" will keep both bacon and hot dog prices high through the summer as demand increases amid a low supply.
During these disruptions, consumers are also likely to see "fewer discounts." One way to save is to stock up if you happen to stumble upon a good deal. Don't forget: Meat freezes easily, and you can thaw it when you're ready to cook.
Related: To get all of the latest grocery store news delivered right to your email inbox every day, sign up for our newsletter!
Beef
As it turns out, hot dogs and burgers are both going to be more expensive. After the pandemic began, beef prices went up as more people found themselves suddenly cooking at home. Prices stayed high throughout the summer before falling just in time for fall.
"There will be less beef in the second half of 2021, which means higher prices," Will Sawyer, a lead economist at CoBank, recently told Restaurant Business. "Plus, it looks like feed prices will be up 25 to 30% and inflation is higher."
With beef prices still up, it may be a good time to look into eating less meat. Here's what happens to your body when you do just that.
Alcohol
Do you spot a trend yet? Essentially, all summer barbecue must-haves are rising in price. Price tags for liquor, wine, and beer rose 2% between February 2020 and February 2021, according to Forbes. In spite of this trend, sales have increased, especially online.
Toilet Paper
Toilet paper may be in stock right now at your local store, but it's getting more expensive following a year of panic buying.
"This isn't an opportunistic profit-taking by companies," Greg Portell, a partner at the consulting firm Kearney, recently told The New York Times. "This is a reset of the market."
Kimberly-Clark, which makes Cottonelle and Scott toilet paper, is raising its prices in June because of rising commodity prices, according to Forbes.
Related: Costco Just Got Rid Of This Long-Time Pandemic Rule
Fresh Fruit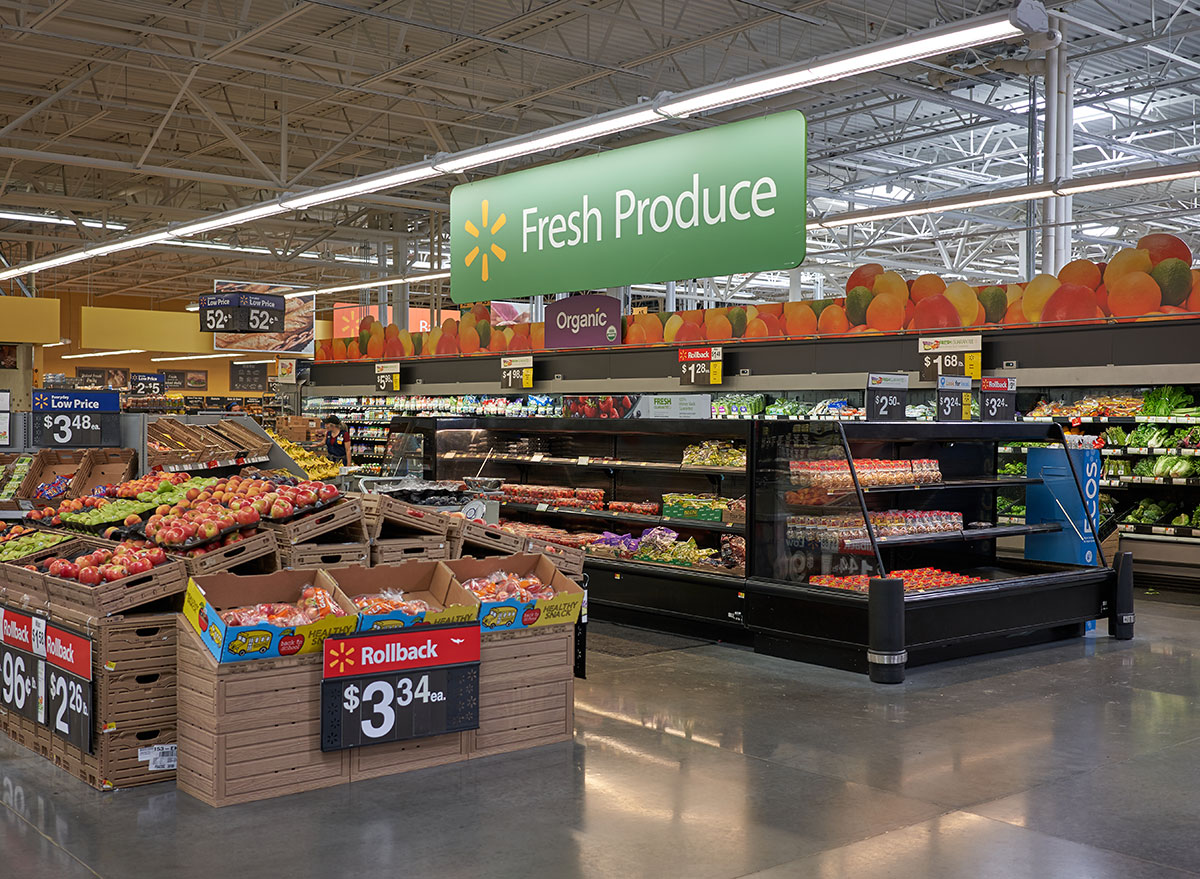 Fresh fruit prices took a nosedive in 2019 and 2020, according to the USDA. However, they were 5.6% higher in March 2021 compared to the same month in 2020—and you better get used to it.6254a4d1642c605c54bf1cab17d50f1e
"Fresh fruit prices are now predicted to increase between 2.0 and 3.0 percent in 2021," the department said in a summary of its 2021 outlook findings.
Eggs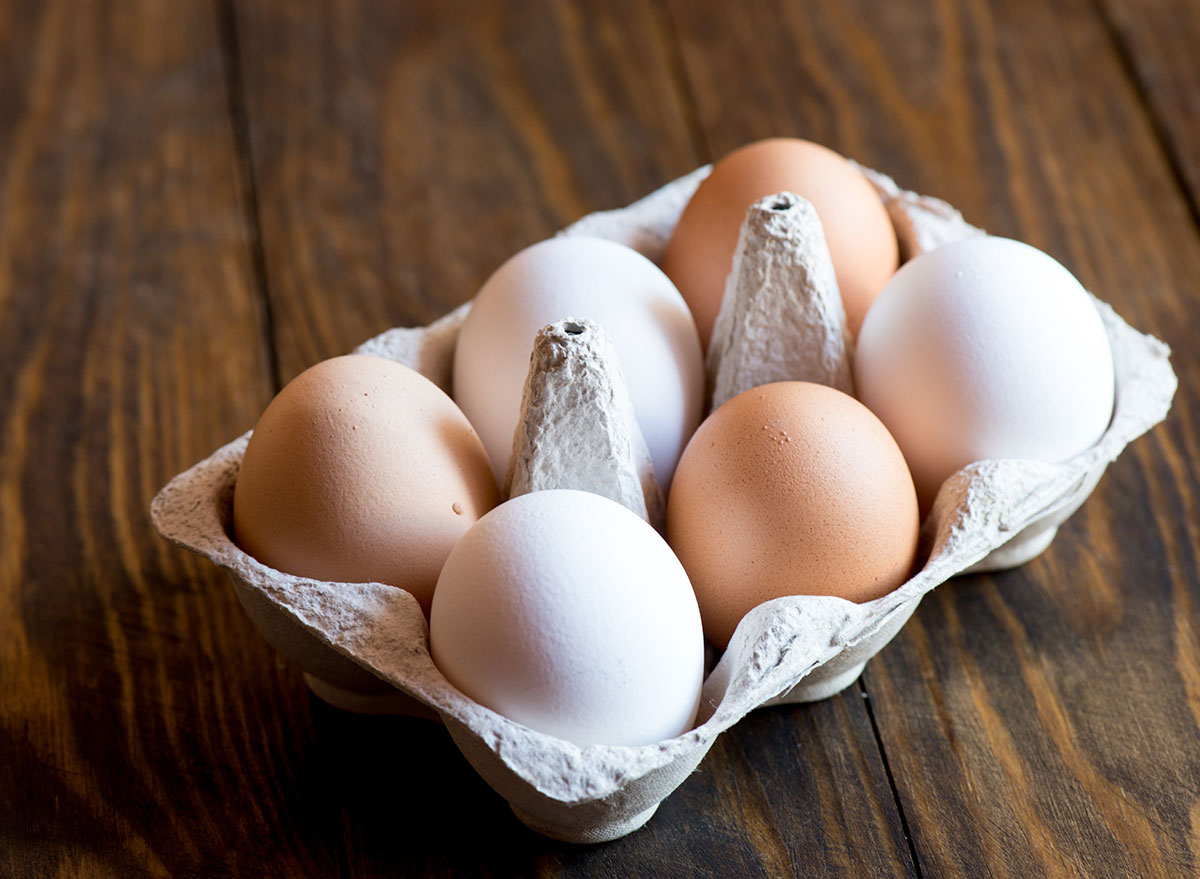 The price of eggs went up and down like a roller coaster like many grocery items in 2020. Now, the USDA predicts that farm-level egg prices will cost up to 1.5% based on the Producer Price Index (PPI), "which measures the prices paid to domestic producers for their output." Changes in the PPI don't always mean huge price increased or decreases for the consumer, but they're a good indication of what will happen soon.
Fats and Oils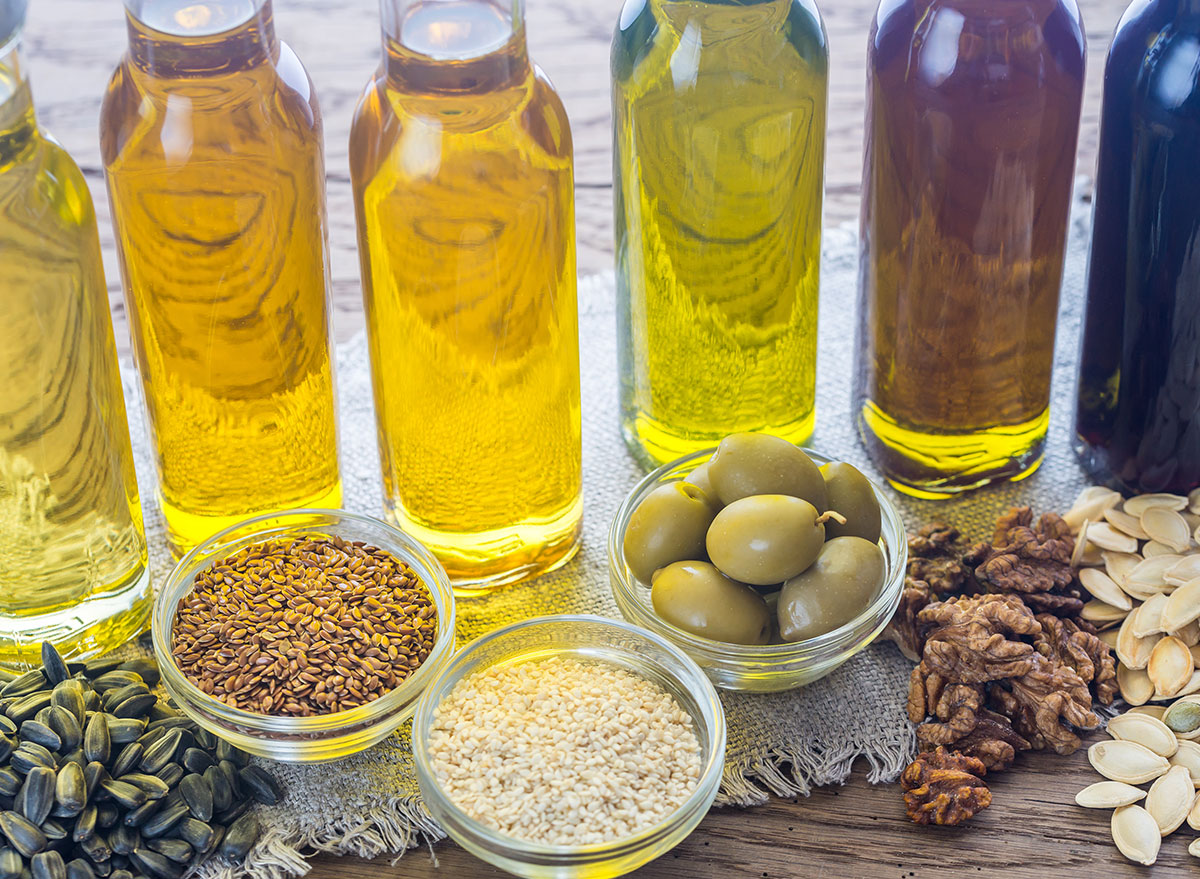 The PPI index also predicts that the cost of fats and oils will rise as much as 16% amid increased demand and prices for soybeans, per the USDA. This is a big difference from 2019, at which time oils, like so many other grocery items, were cheaper.
Not sure which oil to buy? Here are 14 Types of Cooking Oil and How to Use Them.
Amanda McDonald
Amanda has a master's degree in journalism from Northwestern University and a bachelor's degree in digital journalism from Loyola University Chicago.
Read more about Amanda