4 Major Fast-Food Chains With Declining Sales This Year
These brands are seeing losses in 2022.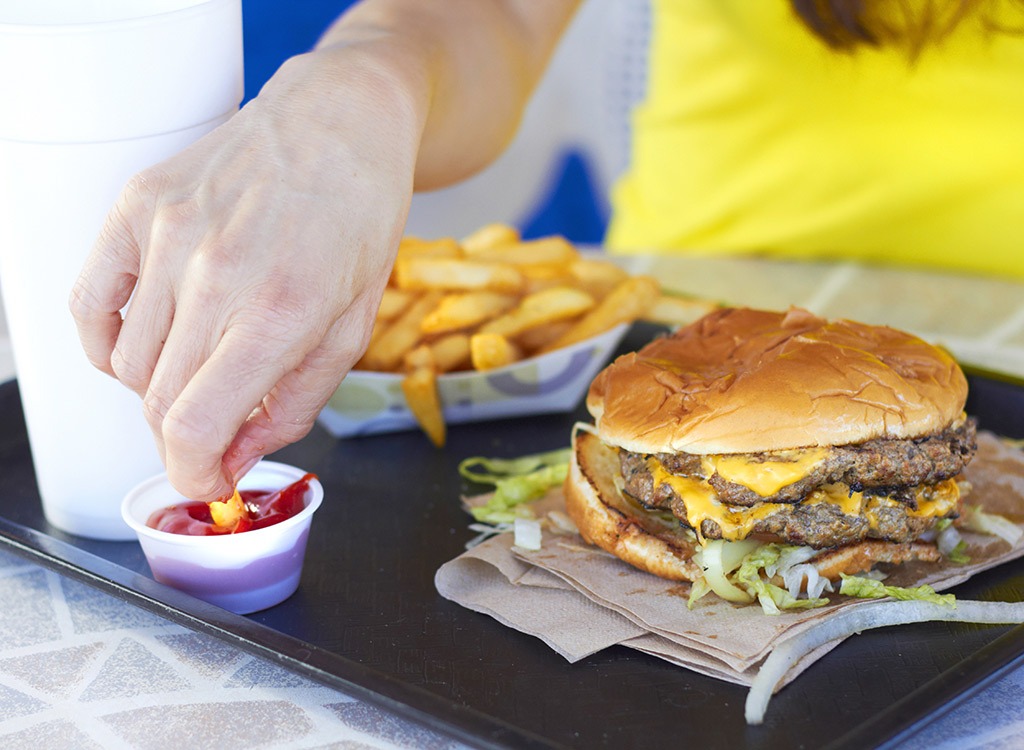 It's that time of year when major fast-food chains begin posting their sales results for the first quarter—and what better way to see how they all stack up against each other than to take a peek into the competitive world of burger slinging and pizza deliveries.

While most of America's largest restaurant brands managed to capitalize on the growing demand for convenient and cheap food, others have seen a decline in sales which could signal a slow decline.
Whether this quarter's results are an indication of faltering giants or simple hiccups, only time will tell.
And don't miss America's Biggest Sandwich Chain Closed 1,000 Locations Last Year.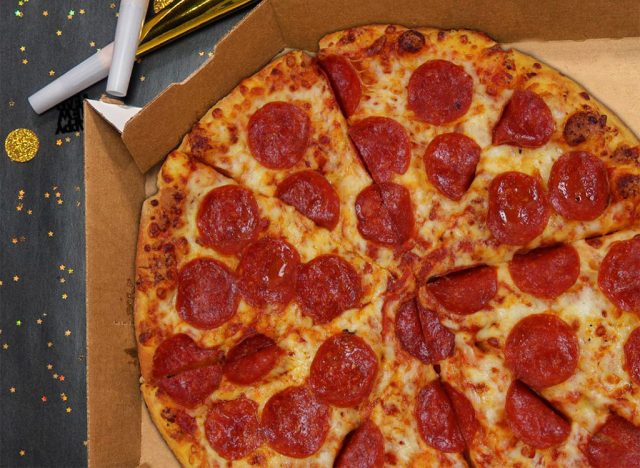 When everyone else was dealing with the fallout of the pandemic, Domino's was having one of its best years ever. In 2020, the brand reported an amazing 16% increase in overall sales in the months immediately following the beginning of lockdown. Delivery was the horse to bet on in those days, and America's largest pizza chain considered it its strong suit.
While Domino's still has the edge in quick-service pizza, first-quarter sales indicate that its continuous upward momentum has come to an end. Reports show the company's U.S. same-store sales slipping by 3.6%, which is the second time the chain has had a decline in this metric in the last three quarters.
While some of Domino's sales losses are attributable to waning demand for delivery in the post-pandemic world, the chain has named other adverse factors as well, like a shortage of delivery drivers and increased food prices from inflation. The company is looking to fix its issues and is keeping its expectations realistic.
"We are actively implementing strategies designed to address them," said CEO Ritch Allison "However, we expect some of these headwinds are likely to persist further into 2022."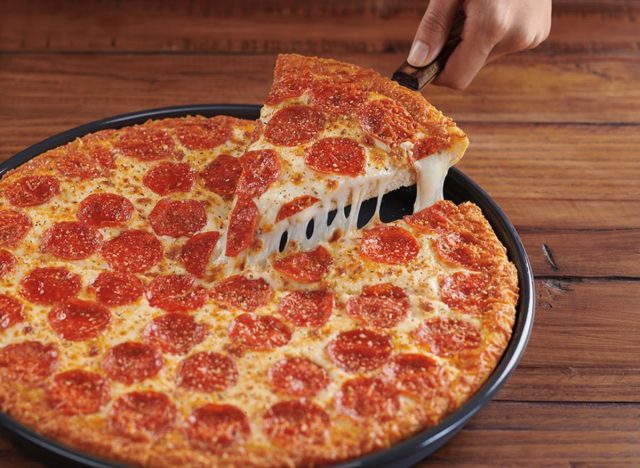 Related: 5 Worst Steakhouse Chain Orders To Stay Away From Right Now
When it comes to the three quick-service pizza giants, Pizza Hut has been coming in third to Papa John's and Domino's. While the other two chains have seen tremendous growth during the pandemic thanks to an already strong delivery infrastructure, Pizza Hut had to recalibrate its game plan during that time, closing hundreds of dine-in units and shifting focus to delivery and takeout.
The shift ended up helping sales at the tail end of the pandemic, but with the first-quarter sales results of 2022 Pizza Hut seems to be in another rut. The fast-food chain just reported its U.S. same-store sales declined 6%, in a slump that looks eerily similar to the one happening over at Domino's.
Just like its rival, Pizza Hut has also blamed a delivery driver shortage, which has resulted in longer wait times and shorter business hours. Unlike Domino's, however, the chain said it was working with third-party platforms like DoorDash to augment delivery. It also plans on maintaining regular business hours despite staff shortages by improving online ordering and adding an overflow call center.
For a long time, Pizza Hut neglected third-party delivery services, even though its parent company Yum Brands had a partnership with GrubHub. The chain finally gave in in 2019 but continued using its own delivery drivers to drop off pizzas that were ordered through the Grubhub app.
"We're excited by the potential growth" of working with aggregators, said Yum CEO David Gibbs on an earnings call, which he noted, "outperformance by existing franchisees" that use aggregators, versus those that do not.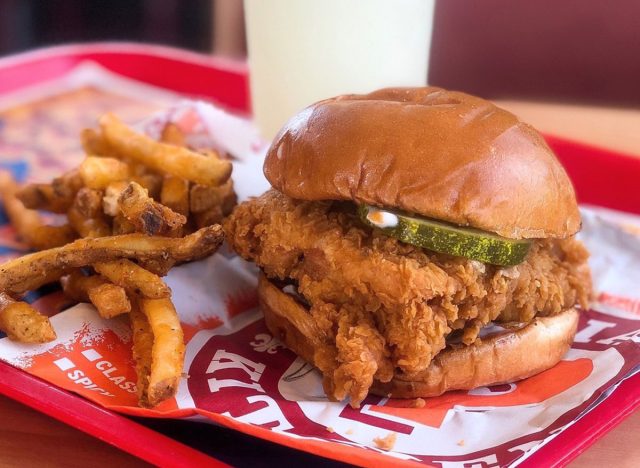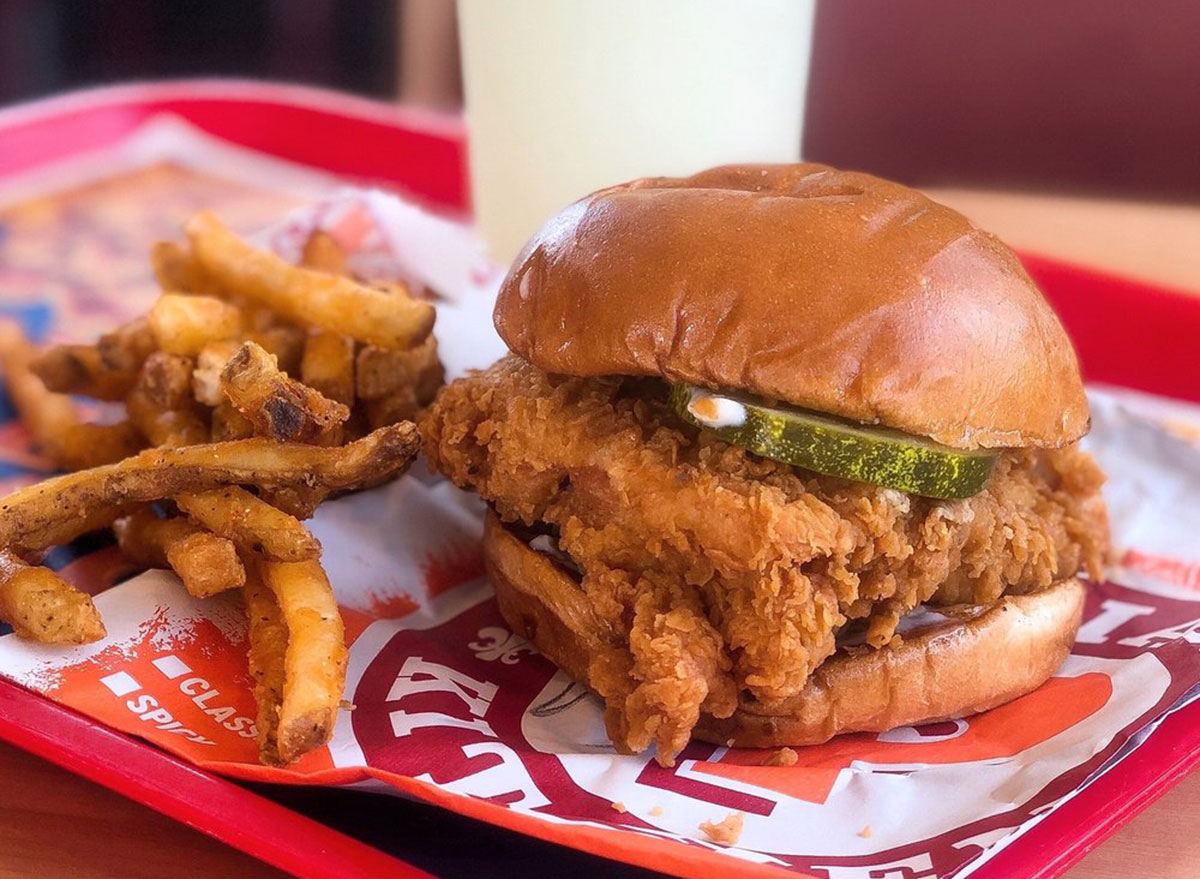 In 2019, when it launched the first viral chicken sandwich in the fast-food industry, Popeyes managed to generate a whopping 34% increase in year-over-year sales. Almost every other chain subsequently launched its own version, which eventually diluted the market and dampened consumer interest.
Popeyes' most recent quarterly numbers indicate that the chain may need something fresh to recapture that crazy peak. The company's same-store sales declined 4.6%, marking its fourth consecutive quarterly drop.
That doesn't mean Popeyes hasn't got a plan for gaining back its fame, however. A few days ago, the chain released a new extension of the now-classic sandwich with Buffalo Ranch Chicken Sandwich. In addition, it is streamlining its operations by doubling drive-thru lanes at more than half of its restaurants, as well as improving mobile order and pay, curbside pickup, digital order pickup shelves, self-order kiosks, and the Popeyes Rewards program.
While the chain can't exactly recreate the environment that was the perfect breeding ground to foster the Chicken Sandwich Wars, it can diligently bring sales back up with the same tried-and-true tactics that have made it a successful chain in the past while keeping its eyes on its prize.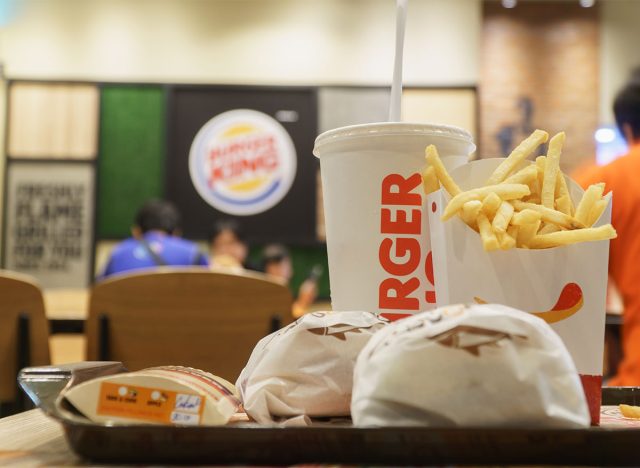 While other fast-food chains are flourishing on the tail end of the pandemic, Burger King has been waiting for a boost that just isn't happening.
In 2020, the company was ingloriously de-throned by Wendy's, which took its spot behind McDonald's as the second-biggest fast-food burger chain in America in terms of sales. The recent sales report showed the chain's sales still haven't improved: same-store sales dropped by 0.5% in 2022.
But BK isn't going down without a fight. It has already started simplifying its menu, which it hopes will streamline operations and result in shorter wait times for customers. It has also increased staffing at franchise locations and is remodeling about one-third of its restaurants to a more modern look.
Interestingly, the results from this most recent quarter show the brand is much more popular abroad than it is domestically. Burger King's international performance exceeded expectations this quarter with sales that grew by more than 10%. Whether Burger King can recreate at home the success it's finding abroad and reclaim its former glory remains to be seen.
Amber Lake
Amber Lake is a staff writer at Eat This, Not That! and has a degree in journalism from UNF in Jacksonville, Florida.
Read more about Amber