7 Major Burger Chains Falling Out of Favor With Customers
These popular burger restaurants have fallen from grace in recent years.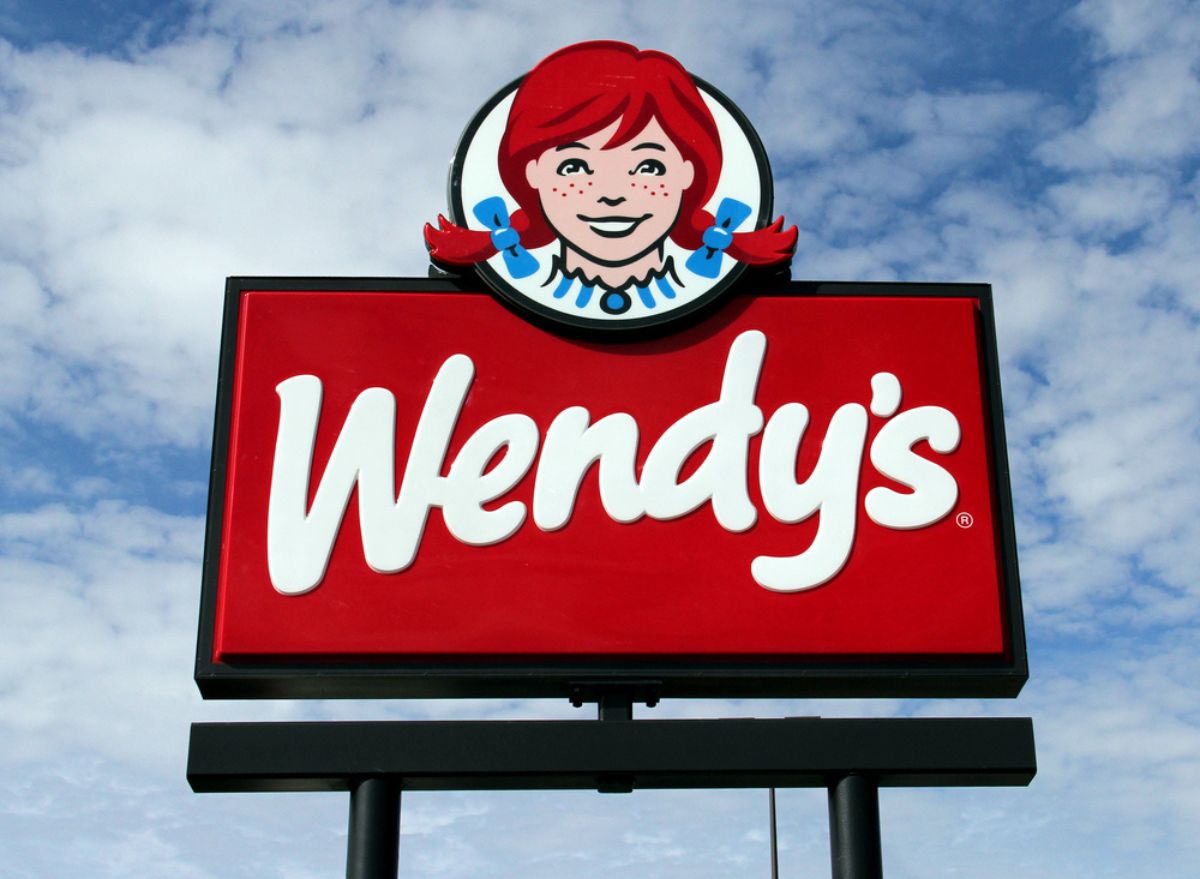 The customer is always right, and when it comes to burgers, a bad review can cost more than a bite. When fast-food burger chains like Wendy's hike their prices, serve questionable ingredients—like some have accused White Castle of doing—or drop their standards for who they hire (Hi, Sonic.), the folks putting money into the franchise are likely to seek hotter grills elsewhere.
Some burger restaurants have always struggled, while others saw dips during the pandemic and they were never able to fully recover. The biggest burger chain shakeup happened in 2021 when Burger King was overtaken by Wendy's as the #2 burger chain in the U.S. Burger King has never recovered ground and has since faced some other difficulties.
Does this mean that McDonald's, the king of the burger chains, can be throned? While unlikely, a chain's reign near the top could be shortlived if customers turn to other chains due to price, food quality, or more exciting items. And while some are taking the risk to expand domestically and abroad, many of the iconic burger chains are falling out of favor with customers in the U.S.
Here are some of the reasons you might see fewer of your least-favorite burger joints as the year carries on.
Burger King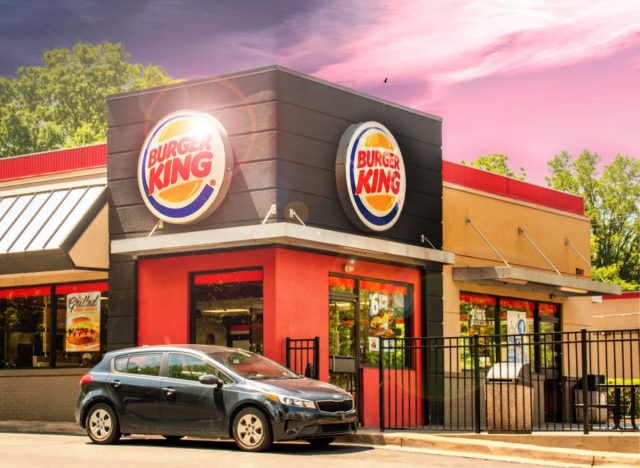 The burger kingdom of this worldwide burger chain is also getting grilled for several grievances recently. 120 Burger King restaurants in Utah have filed for bankruptcy, and that's not long after 90 other franchises across Illinois, Ohio, Pennsylvania, and Virginia declared the same back in January. Restaurant owners blamed the loss of sales during the pandemic and the slow recovery post-pandemic. 6254a4d1642c605c54bf1cab17d50f1e
Customers were also faced with a 21% price increase in 2022, which didn't help amidst a large number of complaints and issues burger fans already faced. Burger King is also consistently listed as one of the world's most disliked fast-food brands according to brand surveys, fast-food forums, and media reviews of new products.
Still, Burger King isn't going anywhere. The chain embarked on an aggressive plan to "Reclaim the Flame," last year, investing up to $400 million dollars split between advertising and digital components of the business and upgrading aging technology in the kitchens. 
Jack in the Box
Britney Spears has been public about her opinions regarding Jack in the Box employees, but even without her influence, this burger chain is low on most fast-food-fan lists. Price hikes averaged 15.6% system-wide in 2022, which was a big jump from the brand's usual low-cost reputation. Despite cost complaints, the chain is set to expand into new(ish) territory—a first location in Arkansas, and a return to Florida after a brief hiatus—so it will be interesting to see if projected demand is enough to keep the burgers going.
A history of quality issues and other health-related woes have also plagued Jack in the Box for decades, with many warning curious diners to stay away or else risk getting sick from questionable food quality. With perhaps one of the worst reputations for food safety, Jack in the Box was at the center of a massive E. coli outbreak in 1993. Add on a series of controversial commercials, and Jack in the Box's recipe for displeasing customers is pretty pungent. 
White Castle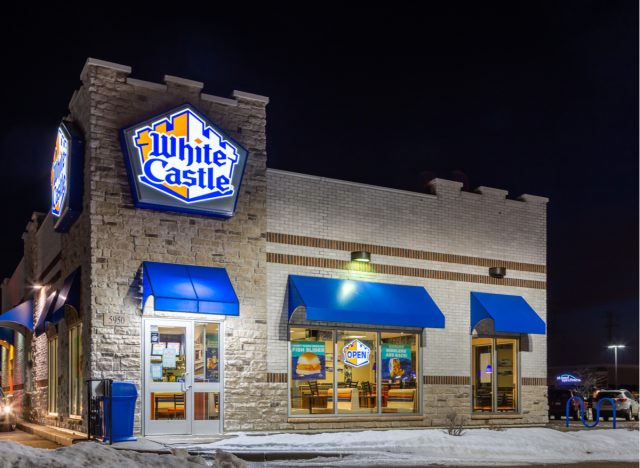 The "oldest American fast-food chain" is still standing after opening over 100 years ago in 1921, but less than 350 White Castle locations remain as of 2022. The inexpensive square sliders have been linked to food poisoning which has been reported by consumers, but hasn't been enough to kill the brand completely. Many still turn to the castle-esque drive-thru for a late-night snack sack of bite-sized burgers.
However, a recent Illinois lawsuit related to concerns about collecting biometric data from White Castle employees could cost the company nearly $17 billion, for scanning their fingerprints without consent. That's no small change and could impact the company's overall financial situation if they lose.
Culver's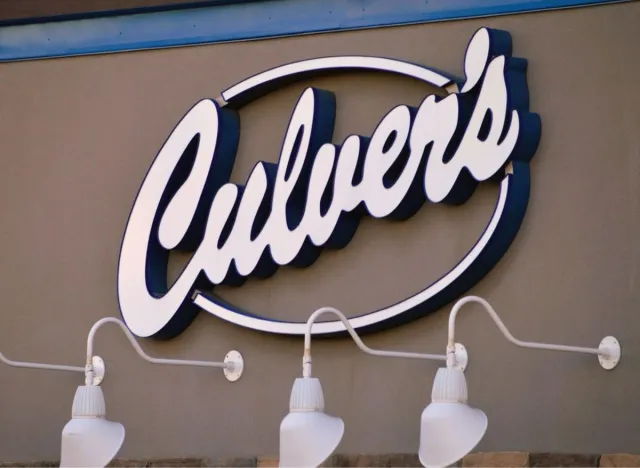 This popular Midwestern burger chain ranks high on most customer lists, but caused an uproar recently when it decided to switch its go-to beverage brand from Pepsi to Coca-Cola. To the relief of cheese curd fans everywhere, a company rep said the switchover wouldn't happen overnight, and beverages such as Culver's Signature Root Beer won't be going anywhere.
Still, Pepsi fans took to social media to express their sadness and disappointment, threatening to remove their loyalty to the home of their favorite ButterBurger for Pepsi-er pastures. Time will tell if the burger chain sees big losses from the soda switch-up.
Ruby Tuesday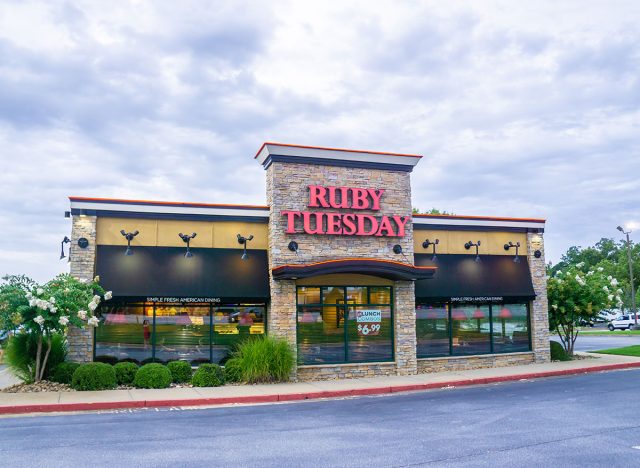 Competition from restaurants like Chili's, TGI Fridays, and Applebee's has contributed to major financial losses for this iconic burger chain, but Ruby Tuesday was in the red even before the pandemic created additional issues. 
A bankruptcy filing in 2020 has squeezed this brand down to less than 200 locations, and some locations, primarily in Hawaii, are closing down due to staffing issues and lack of employee availability. News headlines report how countless Ruby Tuesday locations have closed, been demolished, and/or have been replaced with other restaurants. It could spell the end for the fast-casual burger joint as we know it.
Wendy's
Proud of its fresh and never-frozen beef, this fast-food burger chain continues to expand globally, however, customers continue to be irked by quality issues and price hikes. Wendy's earned the title of the most expensive fast-food restaurant in 2022, with prices rising by 35%, so it's not exactly an inflation-friendly option. And despite growth around the world, potential diners are serving up their opinions for the brand's first Australian locations set to open this year.
"Every time an American business contemplates Australia, they underestimate the Australian consumer and our discerning nature," stated Grill'd founder and chief Simon Crowe to the Sydney Morning Herald. "I can't see how Wendy's would be the slightest bit relevant." 
Stateside, the brand's drive-thrus are constantly criticized for messing up orders, a ghost kitchen partnership with REEF has not provided the profits to justify its continued partnership, and E. coli issues all contribute to recent customer dissatisfaction with the fast-food chain.
Sonic Drive-In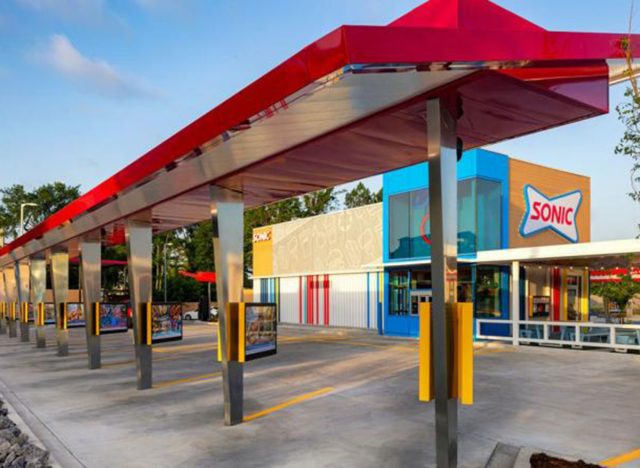 While Sonic's popularity boomed during the pandemic, customers have been seeing price increases on their favorite burgers at this drive-in destination. The company blames inflation and competition on the price surges, leaving little control by franchise owners who need to stay afloat or risk closing. Most customer complaints come from claims of poorly-cooked and constructed orders, like burnt burger buns and soggy fries, coupled with overall low-quality customer service from Sonic employees.
Even the workers aren't satisfied with their burger boss; accounts from those working in the kitchen and delivering food roller skates state how food was sometimes left for hours unrefrigerated, and that the ice cream is a menu item to steer clear of altogether.
Katka Lapelosova
Kat is a born and raised New Yorker exploring the world as she writes, eats, and everything in between.
Read more about Katka