6 Healthy Habits Mariah Carey Follows To Feel Great at 53
She's all about body positivity.
Mariah Carey looks as stunning as ever in her latest Instagram post. At 53 years old, the star rocks a sequin bodycon dress, showing off her slim figure and toned legs. So what is Carey up to these days to pull off that dress?
While the queen of Christmas jams certainly sticks to diets, she also supports body positivity. "I don't feel like you have to be a size zero," she told reporters at VH1's Save the Music gala. "I'm not supposed to be a stick figure girl. It's just not me."
Eating healthy keeps Carey feeling energized, but she's changed up her diet a lot over the years. In 2016, she told E! News that all she ate was Norwegian salmon and capers. According to Daily Mail, she has also followed strict protein diets to lose weight for special events.
But the star has since switched up her eating habits and exercise routine to cater to her current needs. Read on to find out how Carey looks amazing at 53, and next, check out 5 Healthy Eating Habits Ariana Grande Swears By.
She chooses healthy snacks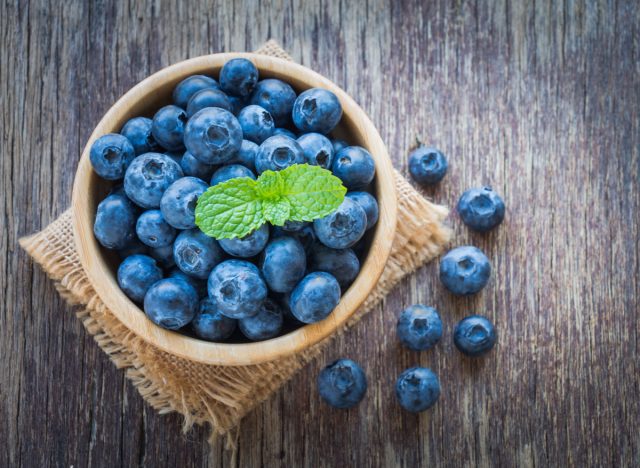 While Carey used to reach for junk food, she now turns to healthier snacking options. "She's stopped snacking on junk food and sugary treats," a source told Hollywood Life. Instead, she'll snack on fruit like mangos and blueberries to keep her energy levels up in a healthier way. Blueberries can help you live longer because they have anti-aging properties, so Carey's got the right idea!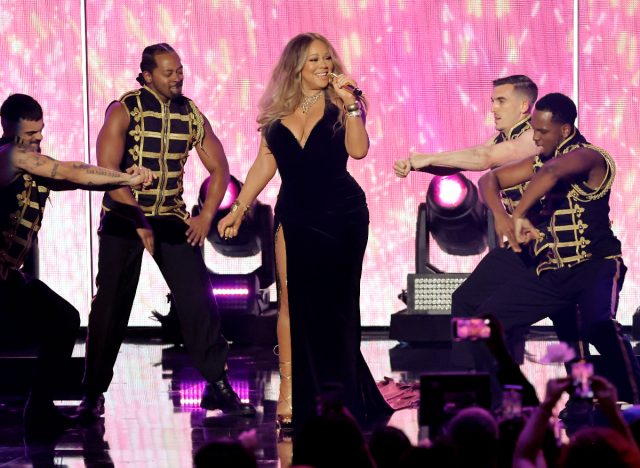 Carey tends to shop in the organic aisles these days. "She's eating a lot of organic veggies, meat, and fish," a source told Hollywood Life. Choosing organic, whole foods has helped the star move away from processed ones. Eat This, Not That! reporting shows several benefits to eating organic produce: lower exposure to pesticides, higher consumption of nutrients, and even a fresher taste.
She manages portion control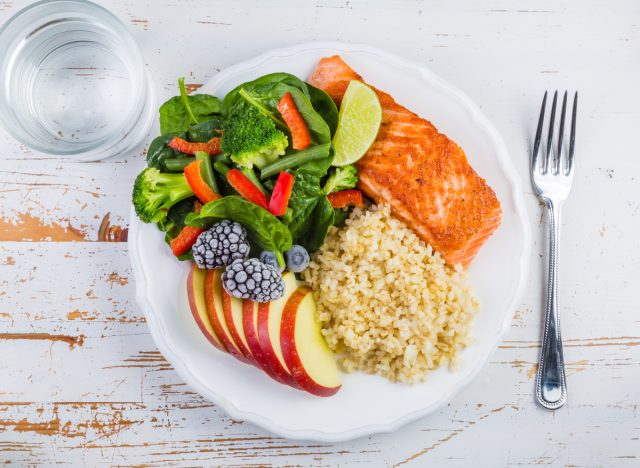 The pop star is very careful not to overeat. "She's eating a lot slower, and she's mindful of when she's feeling full and when to stop eating," a source told Hollywood Life. Portion control is one of the best eating habits for rapid weight loss.6254a4d1642c605c54bf1cab17d50f1e
She doesn't eat processed sugar
Back in 2018, Carey cut out processed sugar from her diet and she's stuck to it (for the most part) ever since. Life & Style reports that Carey's cheat meal used to always be sweet and sugary: "She loves little bites of chocolate, chocolate desserts, or good old candy." Now, even on special occasions, she'll limit herself to a small bite of dessert. However, according to Hollywood Life, the pop star still sips a glass of wine at night.
She doesn't weigh herself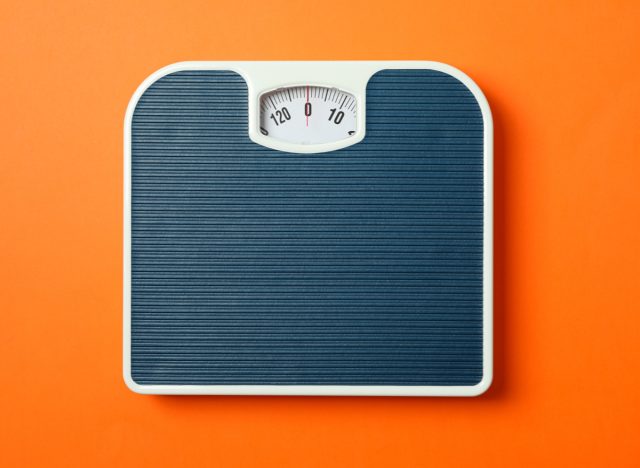 Although Carey can be strict about what she does and doesn't eat, she's not obsessed with weighing herself. The no-scales rule supports the star's mental health while dieting. "I never weighed myself," she told US Weekly via Life & Style, "I'm a big-boned girl, I'm tall, and so I always weigh more."
She does aerobic workouts
According to Marie Claire, The "Fantasy" singer likes to stay active with aerobic workouts. The surprising spot where a lot of these workouts take place? The pool. A source told Hollywood Life that Carey loves swimming and water aerobics. Water exercise is known to be a great workout for people over 60 because it keeps pressure off your joints, allowing you to get your workout in. Carey may only be 53, but she's well-prepared for staying fit through the years.
Mia Salas
Mia is a freelance writer for several publications and a soon-to-be graduate from Princeton University with a degree in English.
Read more about Mia