Here's How McDonald's and KFC Are Helping In Ukraine
The chains have shuttered Ukrainian locations for safety reasons.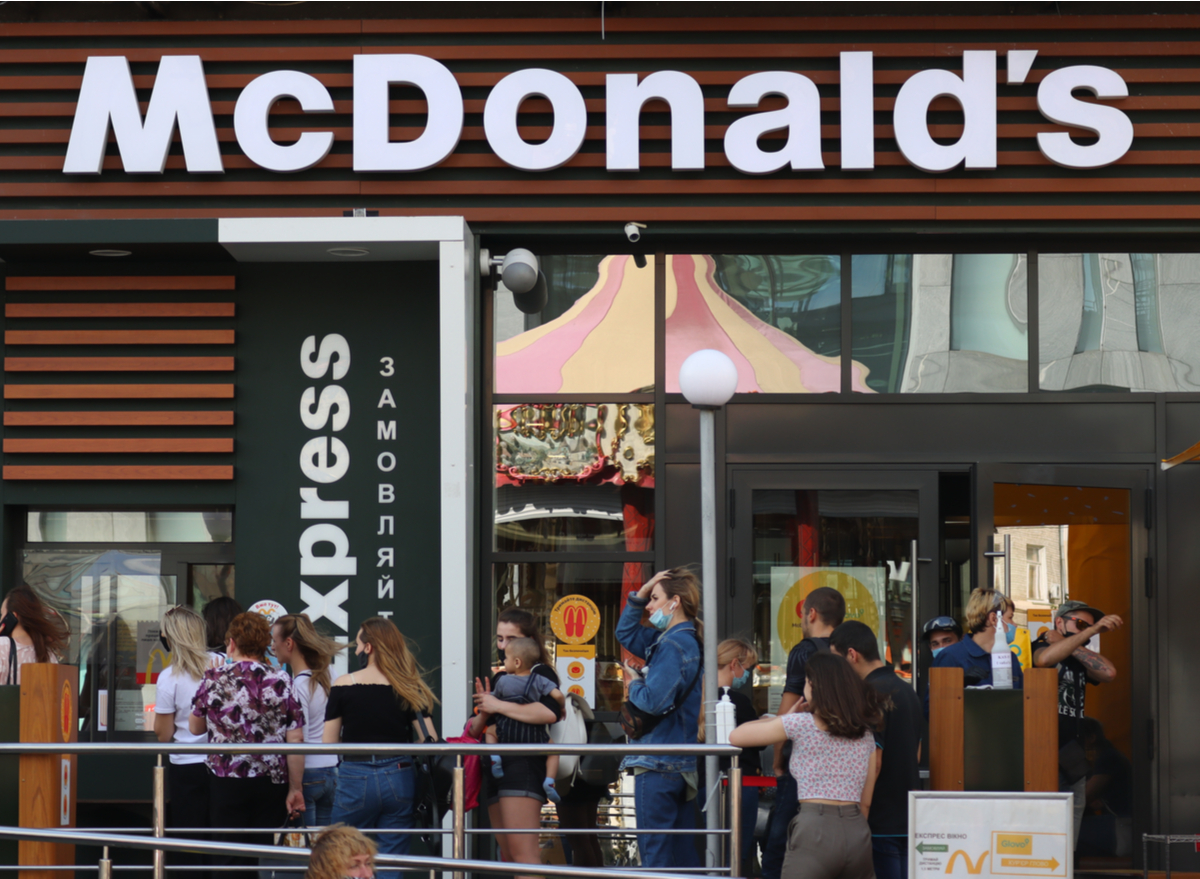 Two major American fast-food chains are helping feed soldiers and civilians on the ground in Ukraine, amid Russia's invasion of the country.
The Ukrainian branches of McDonald's and KFC have announced they will be donating food to those in need. Both chains shuttered their restaurants across the country on February 24 due to safety reasons, but continue using their kitchens to distribute ingredients and ready-made meals to the Ukrainian military, hospitals, and civilians.
For more fast-food news, check out 8 Worst Fast-Food Burgers to Stay Away From Right Now.
McDonald's Ukraine posted on social media that it is working with local councils to distribute the food to those who need it. The donations from the burger giant include ingredients and foods that don't need to be cooked: rolls, donuts, desserts, cheese, milk, water, juices, tomatoes, apple slices, and eggs. The chain is also donating other basic necessities like glasses, forks, and spoons.
KFC Ukraine has posted images of what looks to be chicken sandwiches and buckets of fried chicken, saying it has opened its kitchens in order to prepare food for the military and the hospitals. The chain called on other restaurant businesses across Ukraine to open their kitchens and help cook and deliver food to those in need.
Both chains are still operating locations in Russia and have not announced any changes to their operations in the country, which drew backlash on social media, according to Reuters.
McDonald's and KFC have not returned our request for comment on the situation in Ukraine and Russia.
Mura Dominko
Mura is ETNT's Executive Editor, leading the coverage of America's favorite restaurant chains, grocery stores, and viral food moments.
Read more about Mura