There's Still a Nationwide Shortage of This Beloved Seasoning
McCormick has been busy trying to keep up with demand, but it's proven difficult.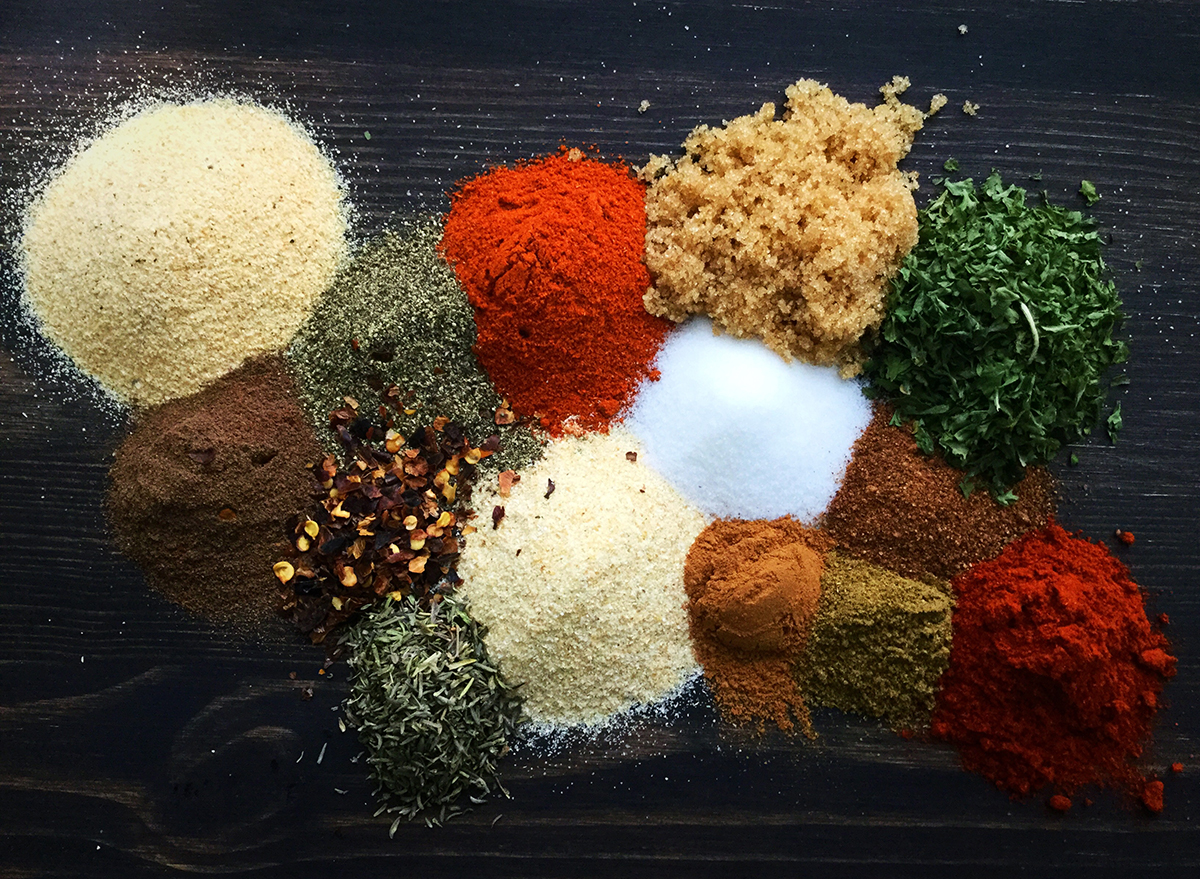 Toilet paper and other items that disappeared from supermarkets in March 2020 may be back on store shelves, but one popular seasoning isn't. Demand for Old Bay Seasoning is still so strong that McCormick is having a hard time keeping it in stock, the company's CEO says.
"Oh, my gosh, the demand for Old Bay has been extraordinary, and we've been hard-pressed to keep up with it," Lawrence Kurzius told Yahoo Finance Live. "And, even now, it's one of those items that we are still struggling with to keep in stock. The demand is just high for favorites like that."
Sales for the first few months of 2021 are still as strong as the early days of the COVID-19 pandemic, even though panic buying and stay-at-home orders appear to be mostly behind us. (Related: Grocery Shortages To Expect in 2021, According to Experts)
In July 2020, shoppers were on the hunt for Old Bay.
In a Reddit post from September, some users reported having trouble getting their hands on any of the coveted seasoning.
And it's still been hard to find as of late . . .
The continued Old Bay Seasoning shortage is happening despite McCormick's efforts to keep up with demand. Lesser-performing items were cut in order to help ensure that the most popular items, including Old Bay, stay in stock. The company also added 1,400 additional employees in its supply chain manufacturing process.
Time will tell if the efforts pay off, but in the meantime, here are some recipes that use other flavorful additions. And to get all of the latest grocery store news delivered right to your email inbox every day, sign up for our newsletter!
Amanda McDonald
Amanda has a master's degree in journalism from Northwestern University and a bachelor's degree in digital journalism from Loyola University Chicago.
Read more about Amanda