8 Things You Didn't Know About Outback Steakhouse
If you're looking for authentic Australian food, you're in the wrong place, mate.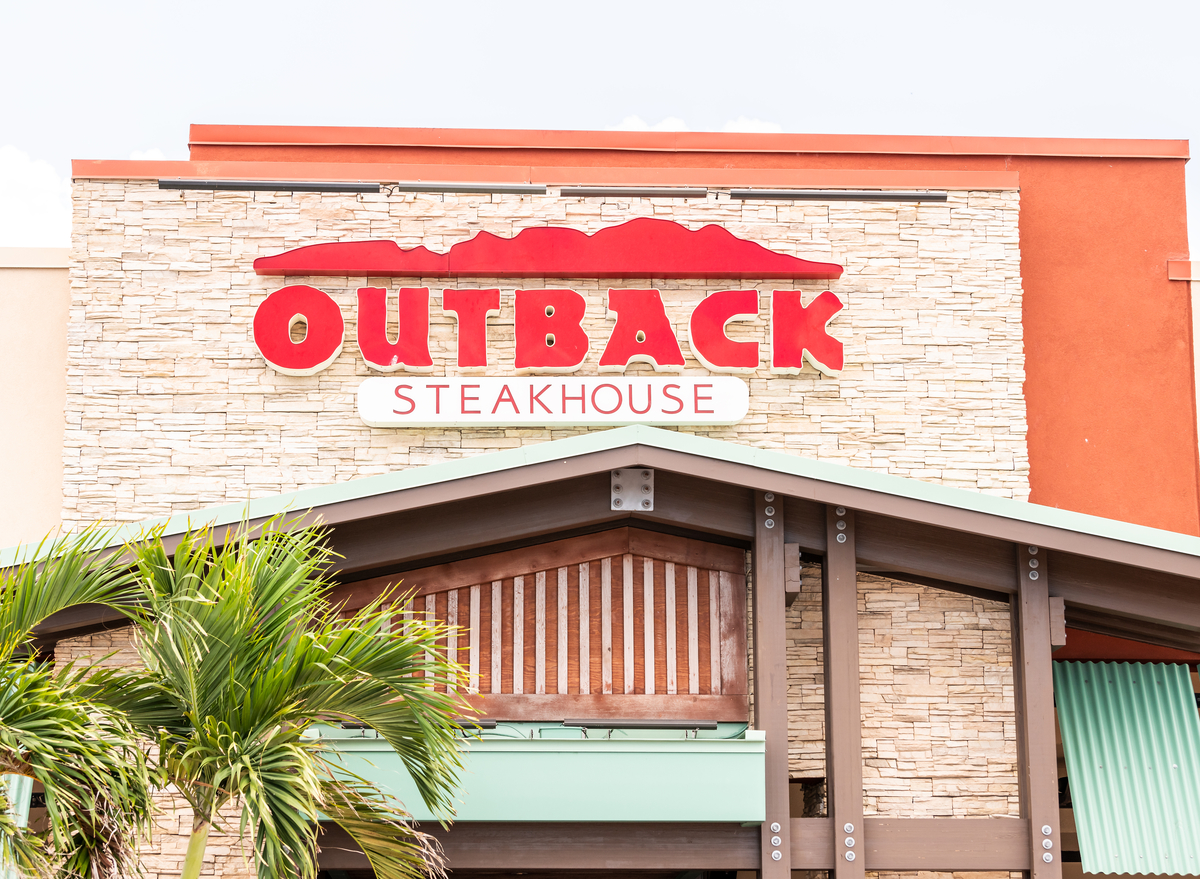 Australia is a fascinating place for Americans, from the accent to the beaches, there is plenty to be admired about the down-under lifestyle. In 1988, Outback Steakhouse capitalized on that attraction. The fast-casual chain was born in Tampa, Fla., and quickly rose to national (and now international) prominence. You may know about the Aussie aesthetic and delicious food, but there are some things you never knew about the themed chain.
Of course, you've heard of the legendary Bloomin' Onion, which is one of the best-known appetizers on the restaurant chain scene. And its slogan, which has been a mantra since the very beginning, is iconic: "No rules, just right." And, perhaps more than anything else, the sizzling steak TV commercials that helped put Outback on the map are now seared into our collective memory. You can probably still hear the "Let's go Outback tonight" jingle playing in your head.
Read on to uncover some details about Outback you might not know.
You may notice a few $$$ added to your favorite items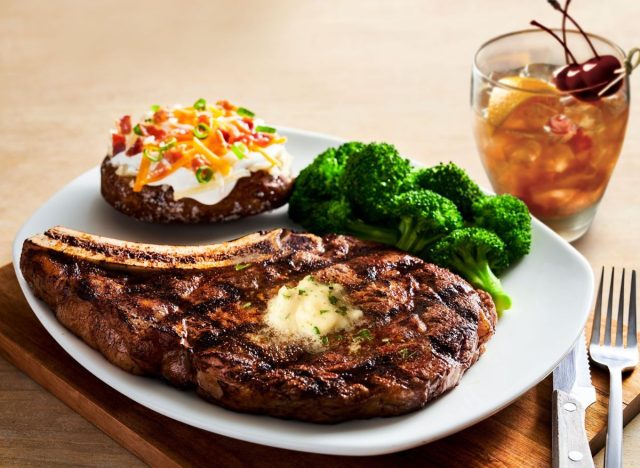 During an earning call last week, Bloomin' Brands, the parent company of Outback, credited a 9.5 percent menu price increase across brands with offsetting a reduction in customers visiting the restaurants. However, those increases in price will be met with some new upgrades at the restaurants over the new year. All locations should see servers with handheld ordering devices, and 50 Outback Steakhouses are slated to get advanced grills and ovens. Plus, speaking of that memorable slogan we mentioned above, the brand is bringing back "No rules, just right" in a big way in 2023. Stay tuned!
When Outback was founded, none of its owners had ever been to Australia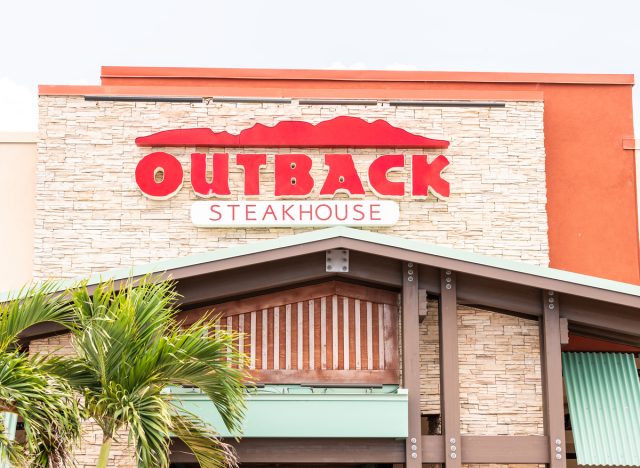 If you are familiar with authentic Australian culture, this "secret" might not be shocking. But it's true, the chain from down under actually just hails from Florida, where four people who worked in the hospitality industry, mainly popular chain restaurants, decided that an Australian theme would help make their restaurant unique. At the time, none of the founders had even made the trek to the continent.
The food is also not Australian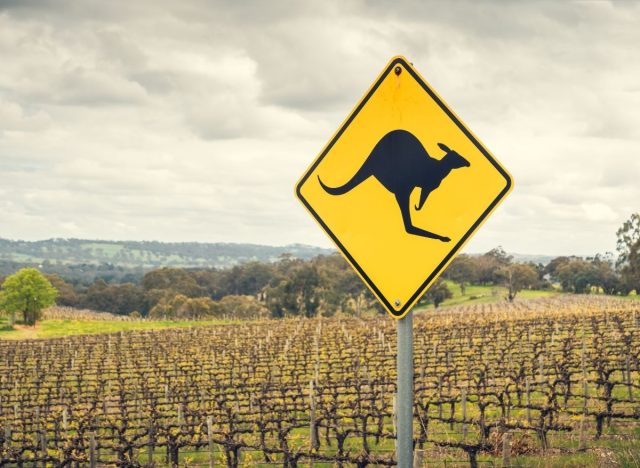 According to a native in an interview with LA Weekly, it's no coincidence that Outback was founded in 1988, after the success of the movie Crocodile Dundee. The blockbuster movie leaned into Australian stereotypes, and the chain hoped to capitalize on the fervor, but it did so by appealing to American palates.
The chains Toowoomba line of toppings and pasta aren't served in Toowoomba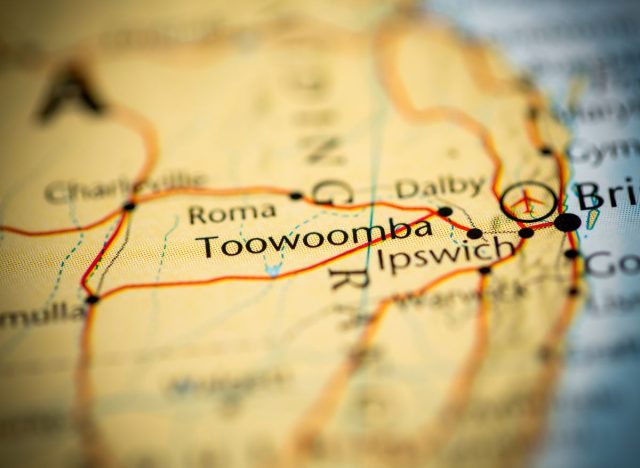 A hilarious Twitter thread shared in The Courier-Mail—an Australian website—illustrates the randomness of some of Outback's dishes. The chain is known for its creamy seafood pasta and a topping called Toowoomba.  Toowoomba is a real Australian town two hours inland and up a mountain range, according to one respondent—so not anywhere near the coast. That it is known for seafood in America is baffling. The name was probably chosen because the town name is memorable and no one had heard of it before. "We're all just a bit surprised Toowoomba has ANYTHING named after it," tweeted another.6254a4d1642c605c54bf1cab17d50f1e
If you order a well-done steak, you will get a worse cut
Three years ago, a former employee of Outback Steakhouse confessed on a Reddit thread that a fellow user's suspicions were correct: If you order your steak well done, the kitchen is going to dole you out a worse cut of meat.
"Honestly… yes," said a former employee. "We sort steaks to cook all at the same temp, at the same time. So yeah you will get a crappier cut to cook at the same time as your super nice, rare cut."
They leaned into a conspiracy theory . . . and won the internet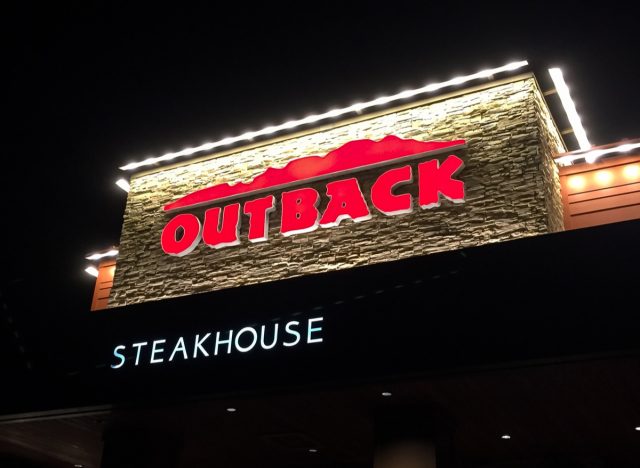 In 2017, Twitter users uncovered that, in several cities, the layout of Outback's locations looks like a pentagram. Amidst the ensuing viral conspiracy theories that Satanism was involved (you know, a practice that uses pentagrams as symbols), Outback leaned in. "If the Bloomin' Onion is evil then we don't want to be nice," they tweeted, in a genius marketing move that kept the internet talking.
You don't have to actually dine there to enjoy their bread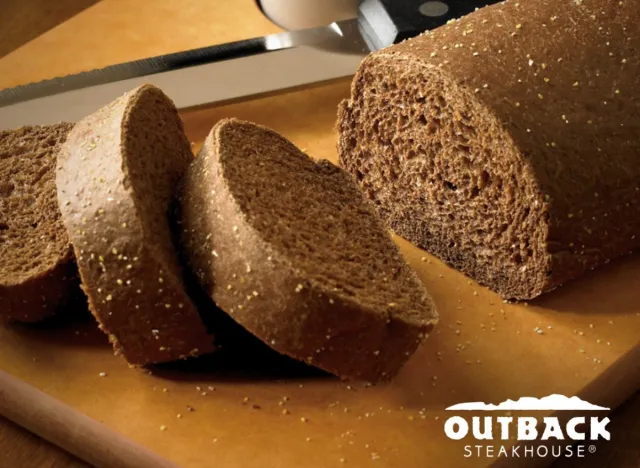 You know the bread we're talking about—that absolutely decadent dark brown loaf, known colloquially as "chocolate bread" (a moniker which, according to Reddit, servers resent.) According to that same former employee, you don't need to sit for an entire meal at Outback to enjoy the bread. You can likely just visit your local location and buy it from them.
Rumor has it the pasta is microwaved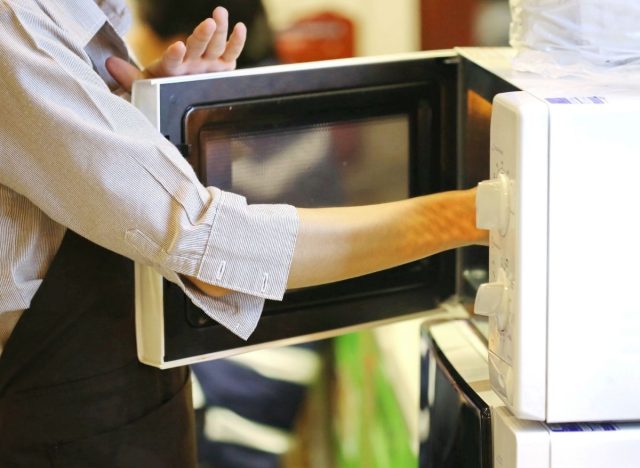 Is any restaurant really off the hook with this one? Like many other chains, Outback has been outed for its microwave usage. According to a user on Quora who used to work there, the chain simply "nukes" the pre-made pasta and sauce for a minute and thirty seconds. Not exactly fine dining.
A previous version of this article was originally published on May 11, 2022. It has been updated with new information.