10 Small Town Fast-Food Restaurants You've Never Heard Of
Consider a road-trip to these local staples.
The simple reliability of fast food plus the understated charm of a small town: there's something delicious about this combo. While we can all rattle off a list of national fast-food joints, local fast-food options are more elusive. You might only learn about them if you live within a certain geographical radius, or when you're desperate for something quick on a road trip through a new place.
We've rounded up ten fast-food favorites that rarely make headlines beyond their region, but are adored by locals. And for more on the latest fast-food trends, check out 6 Most Anticipated Fast-Food Menu Items Launching This Year.
If you're a resident of Southern California, you're probably familiar with Wahoo. The chain's build-it-yourself fish tacos are legendary, and in keeping with the theme, all 49 locations are decked out with a variety of fish and ocean-themed photos, stickers, and art. While most locations are Californian, the chain has a few random franchisees, including one in Hawaii, one in Texas, and one in New Jersey.
Pal's Sudden Service, or Pal's, as the locals call it, is a blast from the past. Everything about the joint is retro, from its exterior look and logo to the menu, which shamelessly resists the trend of offering a single healthy option. With 30 locations across Virginia and Tennessee, Pal's has been making a name for itself since 1956.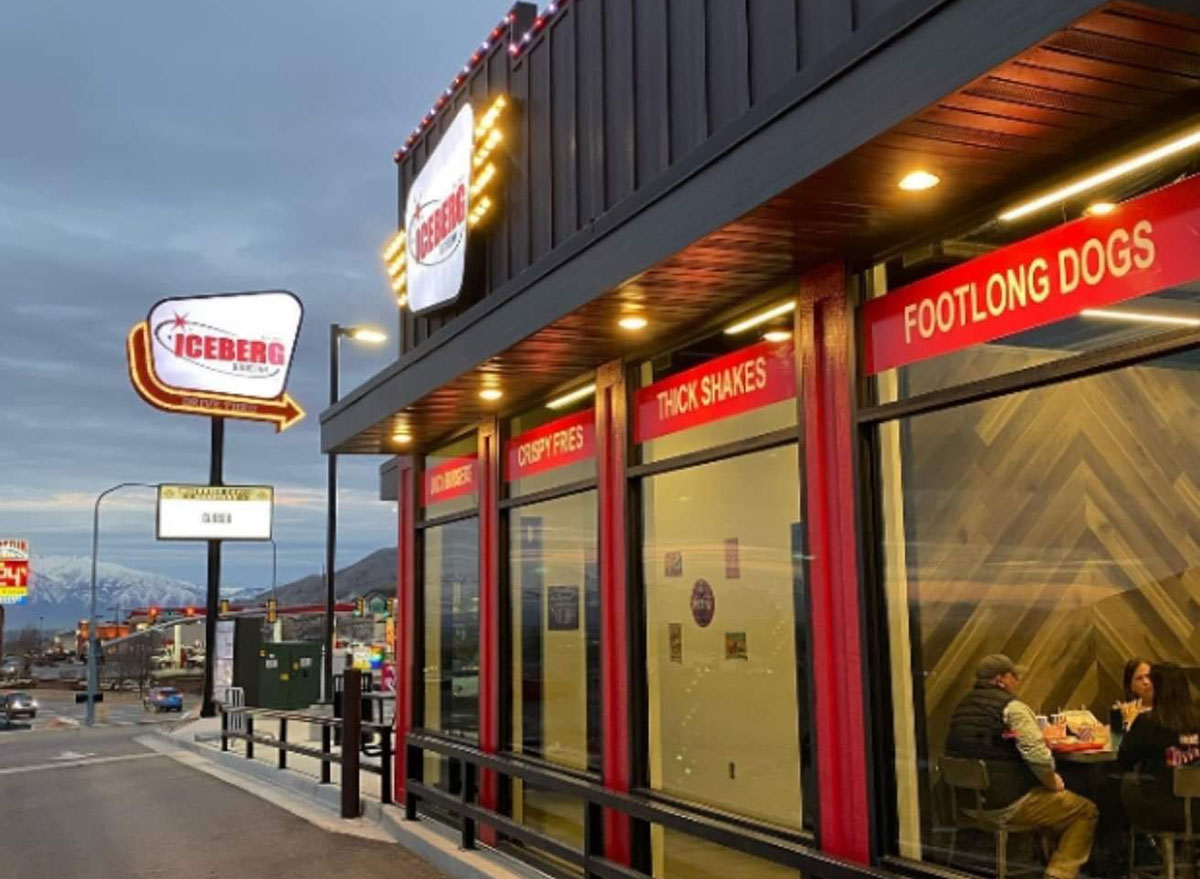 The selling point for IceBerg Drive Inn is its shakes. The chain proudly calls them the "World's Best!" and just one look at the menu might explain why. These "thick shakes" literally pour over the top of the cup and come in more than 25 different flavors. To try one, you'll need to pay a visit to one of the locations in Utah, Arizona, or Northern California.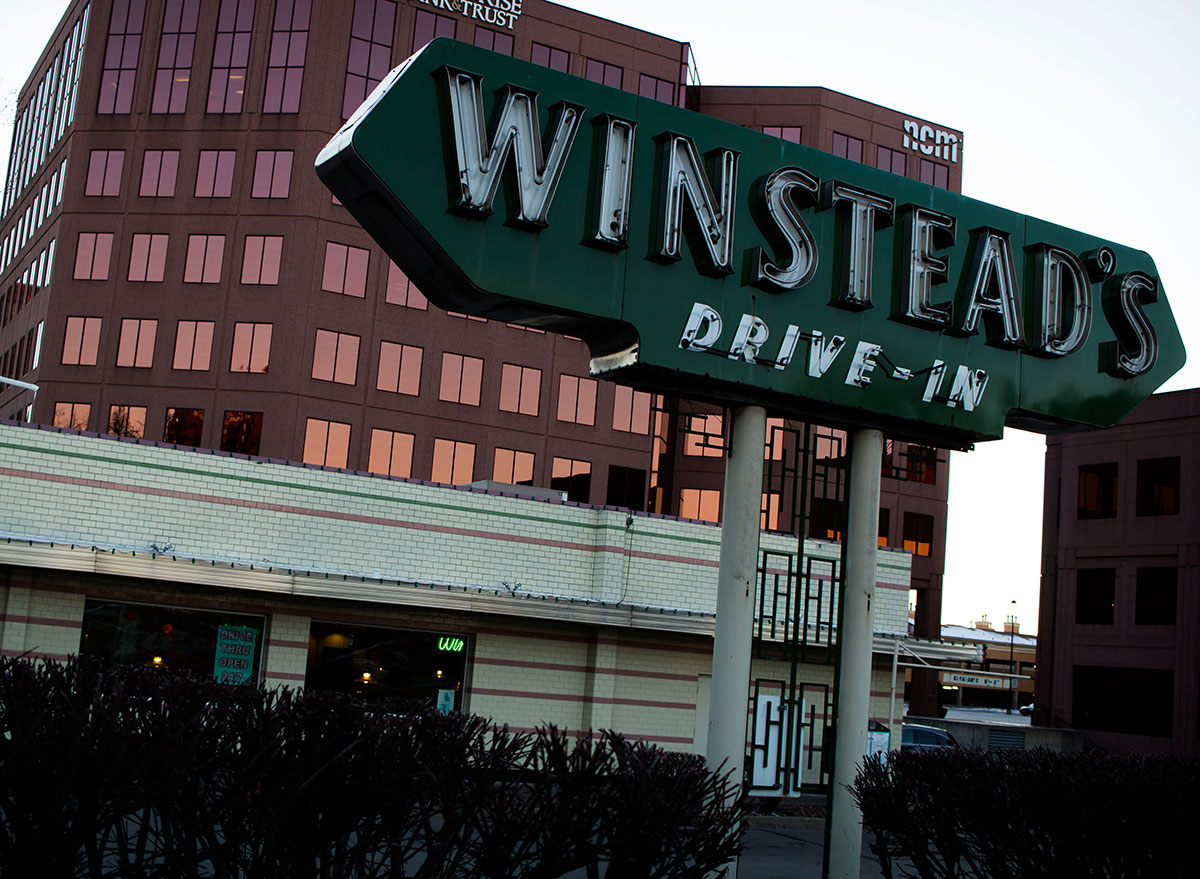 Winstead's may have only three locations across Kansas, but its burgers were once upon a time awarded the title of best in the whole state by the Food Network Magazine. Razor-thin patties are crushed with the spatula when on the grill, which makes their edges irresistibly crispy. The chain is also known for its retro "streamline moderne" design and "skyscraper" sodas and shakes, big enough to serve six people.
It feels quintessentially midwestern to create a fast-food joint that centers around chili, and since 1949, Skyline has done just that. They are known for their Cheese Coneys and 3-Ways, which originate from a family recipe passed down through generations. Skyline has locations across Ohio, Indiana, and Kentucky, with a few stragglers in south Florida as well.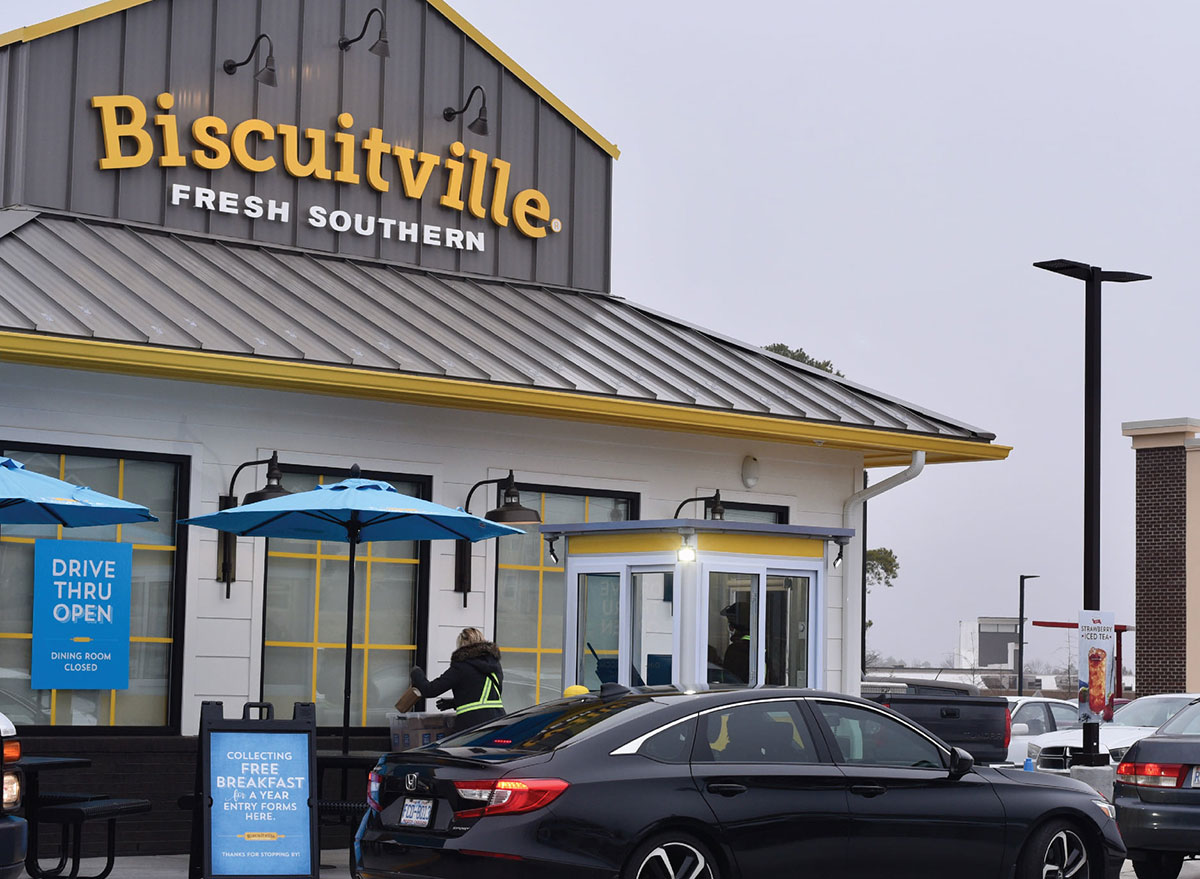 If you live in North Carolina or Virginia, you probably know this iconic spot. A fast-food restaurant dedicated entirely to breakfast foods and southern cuisine, Bicuitville has 62 locations and an endless supply of hot, freshly-made biscuits.
A New England staple, Del's arguably makes the best frozen lemonade. There is no better way to get through humid summer days than downing one of Del's signature flavors. The simple chain, with only one menu item, has locations "all over Rhody and a little beyond"—in North and South Carolina, Florida, and Vegas.6254a4d1642c605c54bf1cab17d50f1e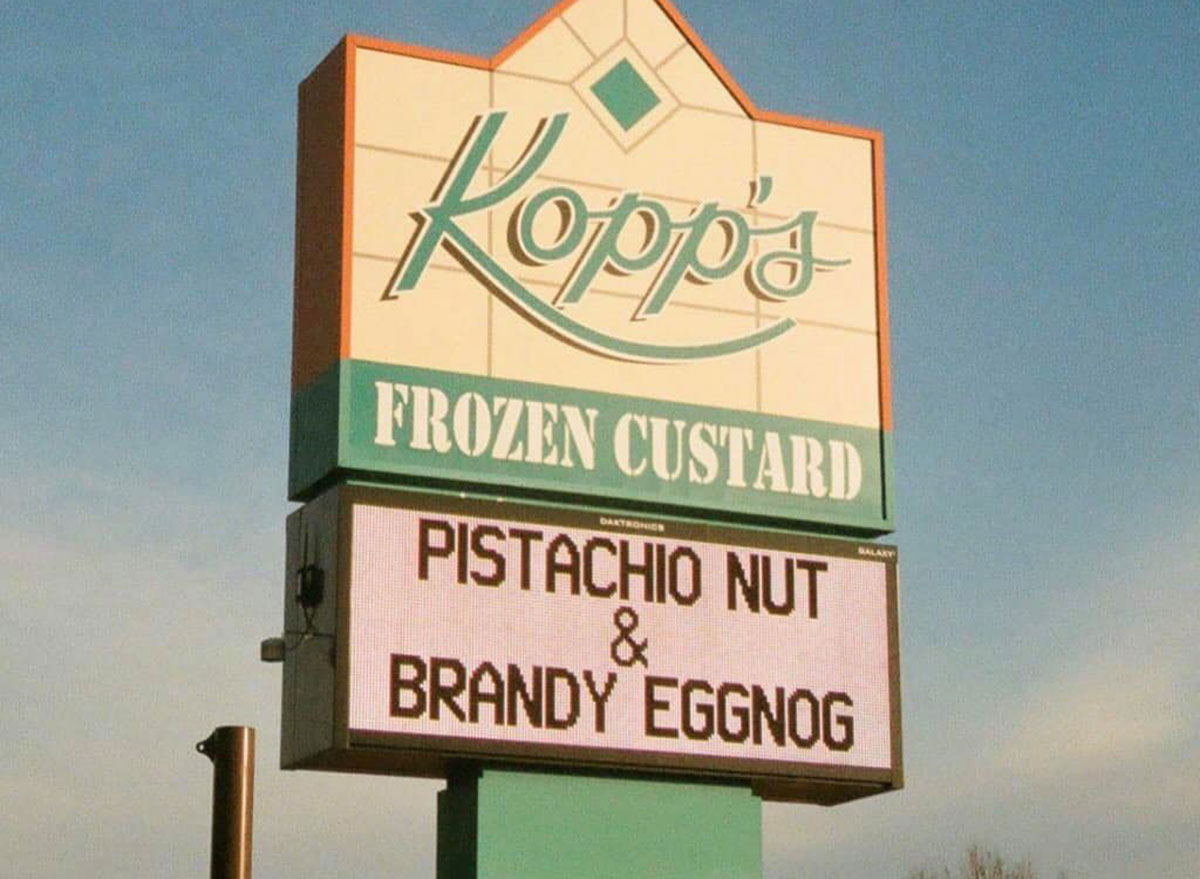 Wisconsin-based Kopp's sells burgers, but it's best known for the frozen custard. With more than ten different flavors, served in countless different ways, it may be well worth making the hike to one of Kopp's three locations.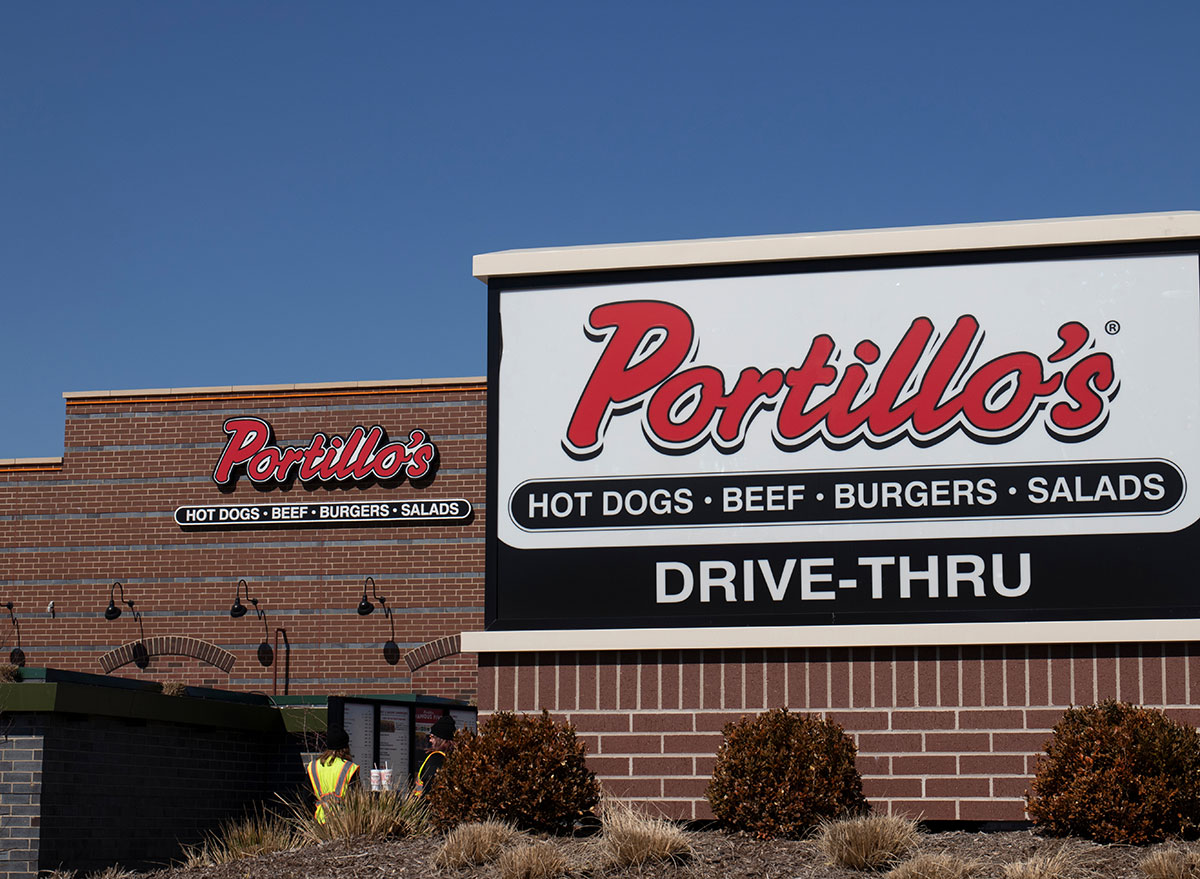 Portillo's, most popular in the Chicago area, was originally called "The Dog House"—and more than 50 years later, that's still the chain's best-known item. The menu also includes burgers, beef sandwiches, and has even expanded into salads, but the hot dogs are still the main attraction at the joint's 60 locations.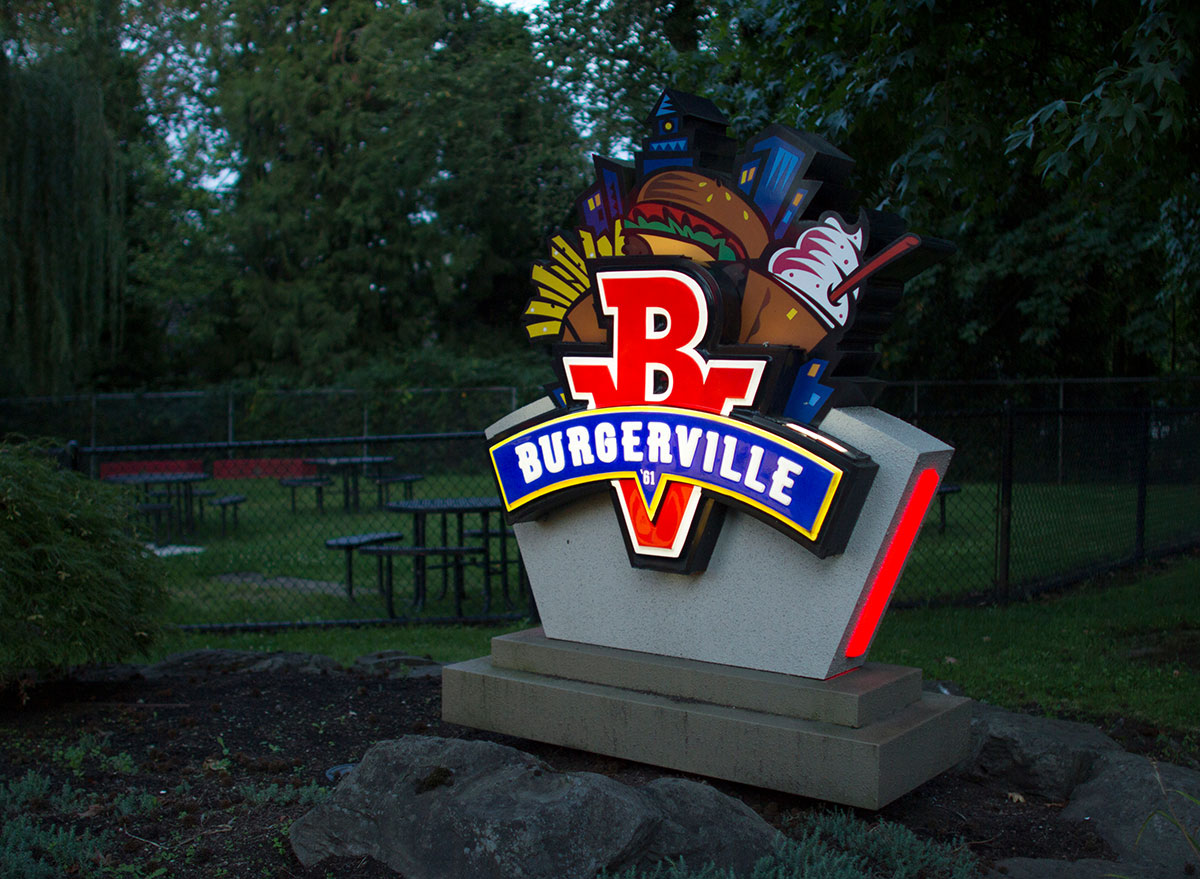 Those from the Pacific Northwest will know, and likely love, Burgerville. With 47 locations in Oregon and Washington, the chain has been perfecting burgers for decades years. Uniquely, this icon has also expanded the menu to include a "fish and vegetarian" section—the Wild Alaskan Halibut on this fast-food menu feels very sea-to-table.
For more, check out 108 Most Popular Sodas Ranked By How Toxic They Are.