Starbucks Just Added These 3 New Menu Items
New year, new latte...and Sous Vide Egg Bites and cold brew.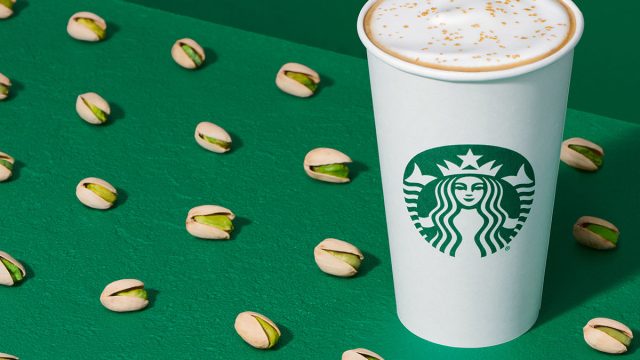 This just in: Your favorite coffee chain just dropped three brand new menu items.
Today, Starbucks introduced three new items to its winter menu—because how else would the beloved brand kick-off 2021? Below, you'll see which beverages and breakfast foods you can expect to see on menus everywhere starting this week. And then, don't miss The 7 Healthiest Foods to Eat Right Now.
Kale and Portabella Mushroom Sous Vide Egg Bites
Per two bites
: 230 calories, 14 g fat (9 g saturated fat, 0 g trans fat), 180 mg sodium, 11 g carbs (2 g fiber, 1 g sugar), 15 g protein
If you're looking for a quick, under 250-calorie breakfast to take on the go, the new Kale and Portabella Mushroom Sous Vide Egg Bites may become your new go-to. Vegetarian-friendly and packed with protein, this is a healthful option to kickstart your day with—especially if you're used to eating something small but satiating. Made with cage-free eggs, chopped kale and portabella mushrooms, and Monterey Jack and cottage cheeses, these bite-sized balls are described as having a velvety texture.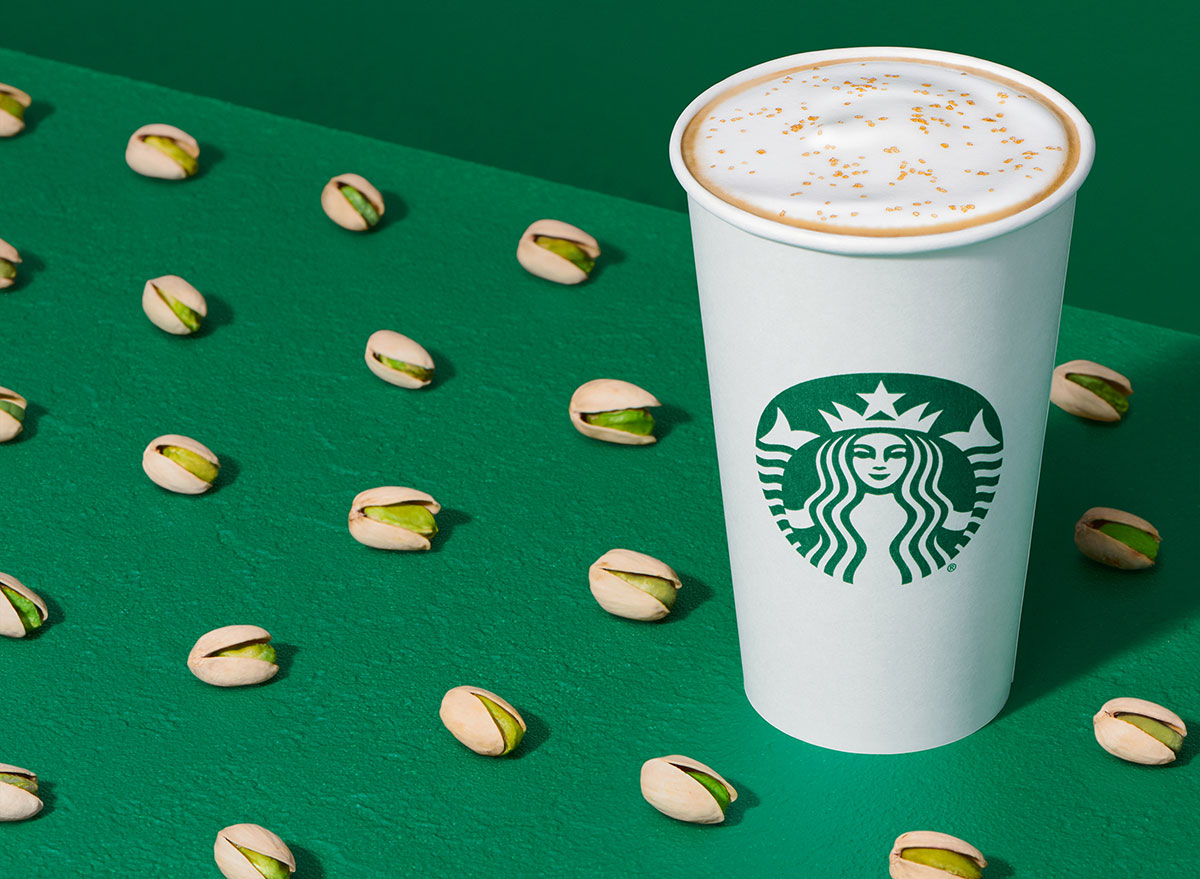 Per Grande (16 ounces) with 2% milk
: 320 calories, 9 g fat (5 g saturated fat, 0 g trans fat), 310 mg sodium, 48 g carbs (0 g fiber, 45 g sugar), 12 g protein
Leave it to Starbucks to roll out an ultra-trendy, never-been-done-before latte. Behold, the Pistachio Latte made with cow's milk and a pistachio sauce made with ground pistachios and cocoa butter, among other ingredients. Starbucks Signature Espresso is swirled into the steamed milk to make for a perfect winter (and nutty) drink.
Honey Almondmilk Cold Brew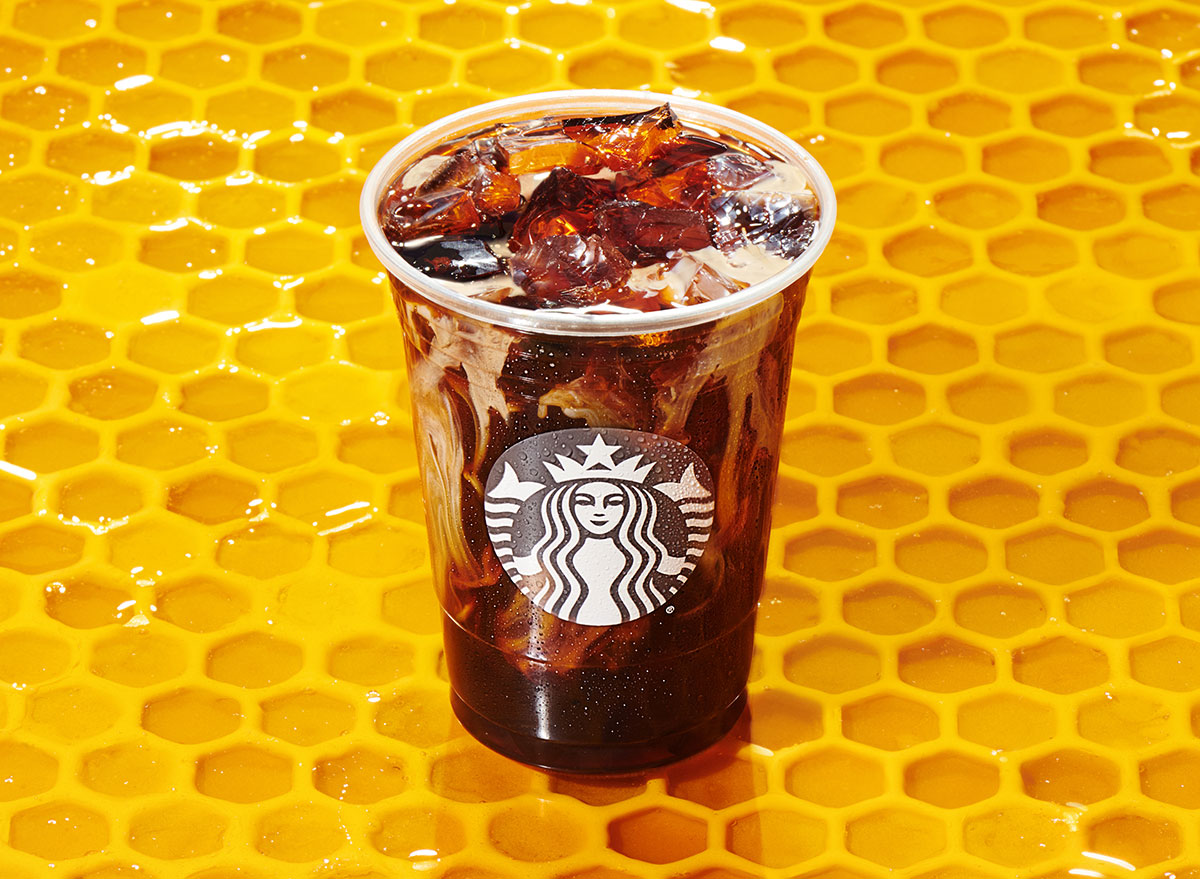 Per Grande (16 ounces)
: 50 calories, 0.5 g fat (0 g saturated fat, 0 g trans fat), 25 mg sodium, 11 g carbs (0 g fiber, 10 g sugar), 0 g protein
Packed with 205 milligrams of caffeine per Grande, the new Honey Almondmilk Cold Brew is a great low-calorie and lower-in-sugar option to begin your morning with. The non-dairy beverage consists of Starbucks slow-steeped signature cold brew made creamy with almond milk and sweetened with honey.
For more updates on which chains are rolling out new menu items in the new year, be sure to sign up for our newsletter.
Cheyenne Buckingham is the news editor of <Eat This, Not That!, specializing in food and drink coverage, and breaking down the science behind the latest health studies and information.
Read more