These 6 States Are Getting New Costco Warehouses Soon
Did your state make the list?
Costco started off 2022 by announcing its plan to add over 20 new warehouse locations across the country throughout the year, and the company isn't wasting any time getting the task done. CFO Richard Galanti first revealed the news in December 2021, and since then, new information has emerged about where, exactly, these new locations are going to pop up throughout the U.S.
That said, the "New Locations" page on Costco.com is a bit outdated—it lists the locations coming soon as three in China, Spain, and Florida opening in December 2021 and one in Kelowna, British Columbia, Canada opening in February. Yet, from coast to coast, millions of Costco members nationwide (including some in a previously uncharted state!) will be able to head to a sparkling and fresh warehouse filled with all their favorite Costco items. Here are the 7 states that are will be getting New Costco warehouses soon, and next, don't miss these 6 Things You'll See at Costco This Year.
Maine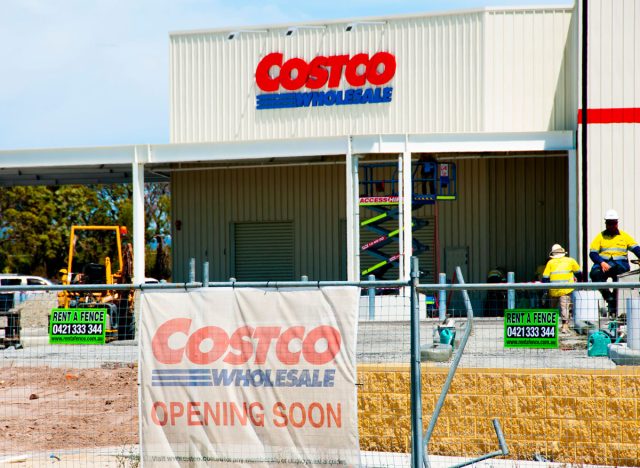 There's at least one Costco location in 46 different states, but that number is about to grow to 47 thanks to a new Costco currently being built in Maine. The Portland Press Herald reports that the Scarborough location will be about 161,000-square-feet, complete with a gas station and a nearly 800-spot parking lot. Costco members who live in The Pine Tree State are understandably excited, considering the closest locations are in Nashua, N.H. and Danvers, Mass.
"I've wanted a Costco in Maine forever," one member commented on the newspaper's website. "It is NOT just another big box store! It's a great employer and wonderful to customers."
There's currently no information available about when this new Costco in Maine will open, but when it does, only the states of Rhode Island, Wyoming, and West Virginia will remain without a warehouse.
California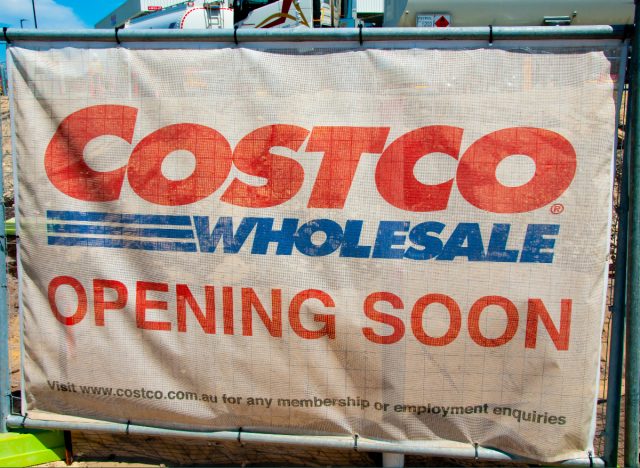 California has the most Costco locations, and is primed to get even more as warehouses are in construction in San Jose, Brentwood, and Redding.
San Jose's Costco is still in the proposition stage, with an environmental impact report in the works. The area is filled with shoppers—Cupertino Today says 68% of households are Costco members who travel to different areas to shop.
Costco recently submitted a planning application for a 152,000-square-foot warehouse and 32-car gas station in Brentwood, and the City Manager said that if it's approved, the location could open in summer 2023, according to The Press. Most people, including the mayor and a council member, are excited about the prospect.
The Redding Costco warehouse could open this fall. The warehouse is a relocation, as the old spot was around 120,000-square-feet, local news station KRCR reports. The new site made headlines recently, as human remains were found during construction in December.
Oregon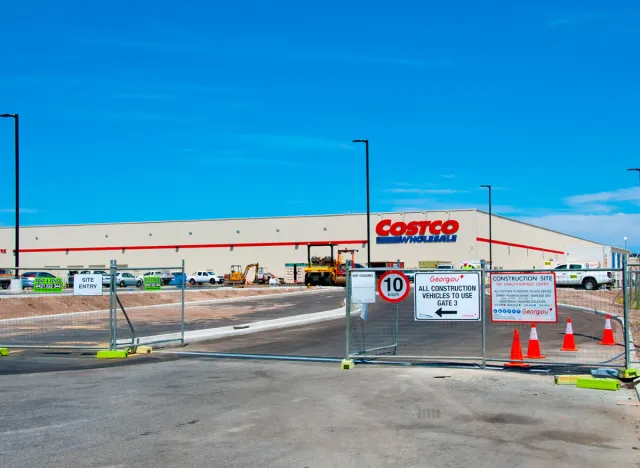 Costco members in Oregon won't have to wait much longer for this Salem warehouse to open as the expected debut is just one month away. The Statesman Journal reports that there isn't an official opening date, per se, but that signs posted at the location say it's coming in March 2022. This is another warehouse relocation that was first approved in 2020.6254a4d1642c605c54bf1cab17d50f1e
Washington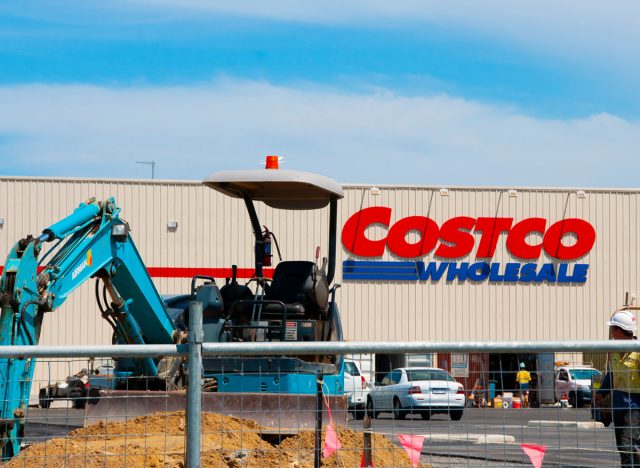 Rumors swirled in the fall of 2021 that an old Sam's Club location in the north area of Seattle—not far from the company's headquarters in Issaquah—was to be converted into a Costco. At the time, some hoopla was raised by locals over the potential car and foot traffic in the area.
"Having Costco here is great but we are more interested in all the people that are going to be coming to this Costco. Are they kept safe? Are they kept alive?" said Aurora Reimagined Coalition member Tom Long, according to local news station KING5.
Not a lot is known about the status of construction, or when the official opening date will be, but Seattle shoppers hopefully won't have to wait too much longer to find out. In the meantime, there are several other Costco warehouses around the city, and 32 in the state.
Colorado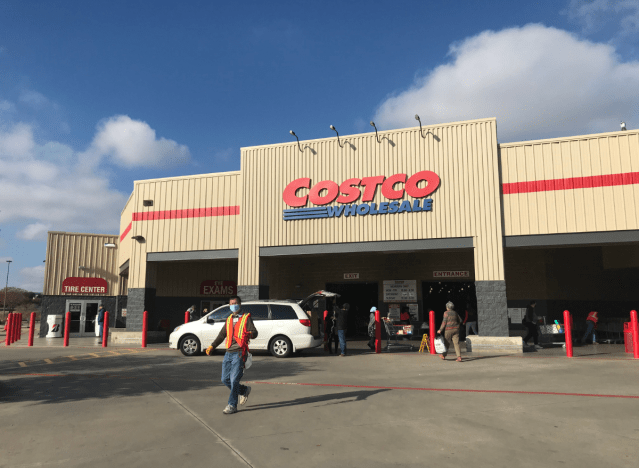 A new Costco in Longmont was approved in December 2020, but just a few weeks ago, it was reported that the opening will cost the city millions. The City Council in Longmont recently met because material costs and labor shortages meant that the price of the warehouse was going up from $12 million to $15, according to the Longmont Times-Call. The plan to use funds from other areas was ultimately approved, even though some people in town are vocally against it.
Texas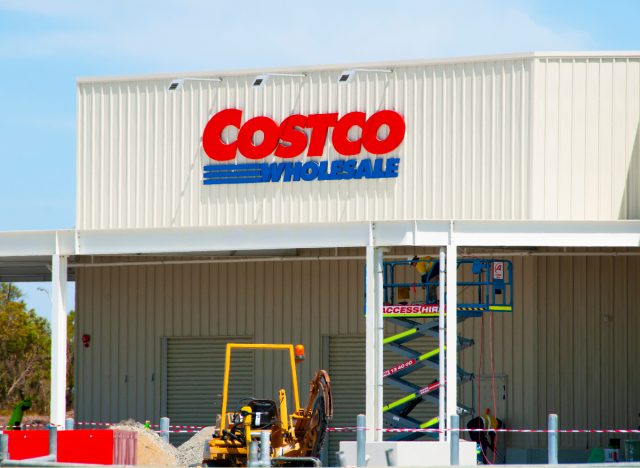 Costco is usually pretty coy about its new locations, which is the case with two Texas warehouses that were approved in 2019 and 2021. Members in The Lone Star State can expect to hear some updates soon, as the Austin Business Journal reports that the company recently filed documents with the state in order to start construction.
In Georgetown, about 25 miles outside of Austin, construction on a new location will begin in April, with a tentative completion date of March 2023. The warehouse will be about 160,000-square-feet, featuring a gas station with 24 pumps and a tire center. Culture Map Austin says that it will be the first Costco in the area.
The other warehouse is coming to Kyle (which is south of Austin) sometime in 2022. The City Manager, Scott Sellers, said in July 2021 interview that Kyle has long hoped for a big-box retailer to come to the area, and that Costco is a great fit based on its "proven track record of taking care of their employees with very competitive wages and benefits."
If your state didn't make this list, don't worry, because Costco Is Adding These New Items to Its Online Store.
Amanda McDonald
Amanda has a master's degree in journalism from Northwestern University and a bachelor's degree in digital journalism from Loyola University Chicago.
Read more about Amanda