Costco Is Adding These New Items to Its Online Store
The warehouse isn't the only place rolling out new finds.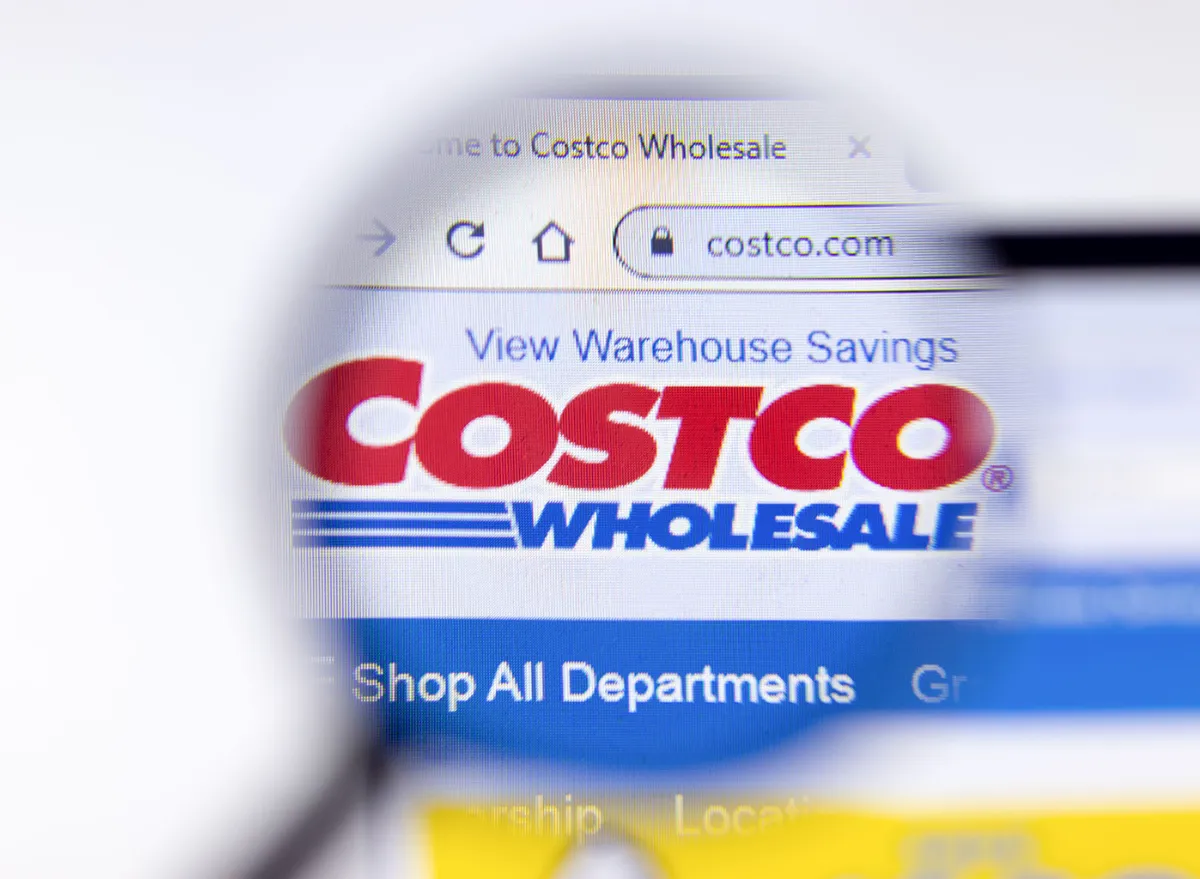 There are plenty of reasons to shop in the Costco warehouse, including thousands of bulk-sized items, free samples, and the food court. But the company is making more and more items available on its online lineup, which is sometimes a more convenient option when you need to stock up.
The list of new items is long and is updated constantly with things like jackets, earrings, couches, sunglasses, and other non-food essentials, but of course, there are new eats and treats being added, too. Here's a look at what foods are available now at Costco.com.
Related: 6 Things You'll See at Costco This Year
Snacks
The warehouse chain is known for having giant boxes of snack-sized bites like chips, but there are more to choose from now. A 12-count of 2-ounce bags of Slim Jim Fried Pork Rinds Chicharrones are available for two-day delivery online for $13.99 (with no delivery fee with orders of $75 or more). There's also a 12-box of snack-sized of ParmCrisps Snack Mix for $15.99, and even 36 mini Kind Bars for $21.49.
Breakfast Foods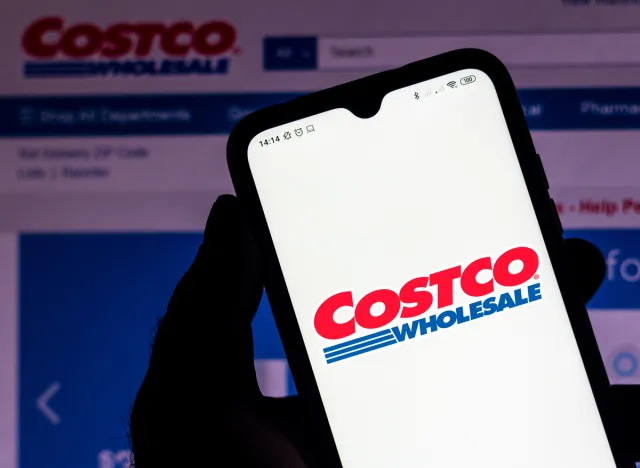 Breakfast is the most important meal of the day and Costco is giving members more options to click on and purchase without having to leave home. A new Strawberry Belgian Waffle pack for $9.99, as well as a 2-pack of Bob's Organic Cooking Steel Cut Oats for $27.99, and even 50 ounces of Honey Bunches of Oats with Almonds for $7.99.
If you're looking for more items to get to start off your day a healthy way, here are The Best Costco Breakfast Items to Buy Right Now, Say Dietitians.
Health Foods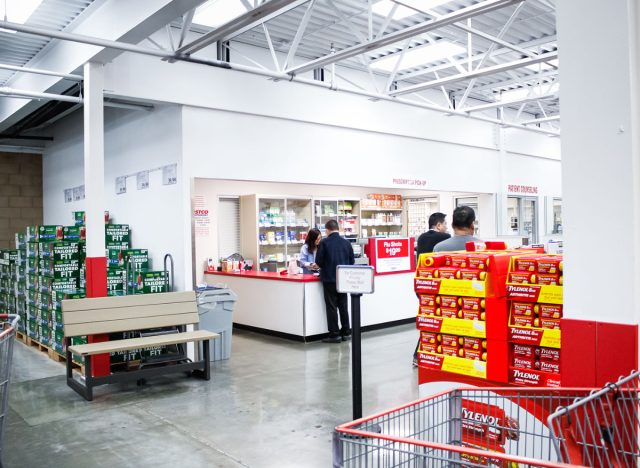 With the COVID-19 Omicron variant spreading across the country, health is on everyone's mind, and there are some new items available on Costco.com. A bag of 55 Lemon Ginger Honey Drops made to help soothe an upset stomach are available, as well as other protein powders, collagen powders, supplements, probiotics, and medications.6254a4d1642c605c54bf1cab17d50f1e
Candy and Desserts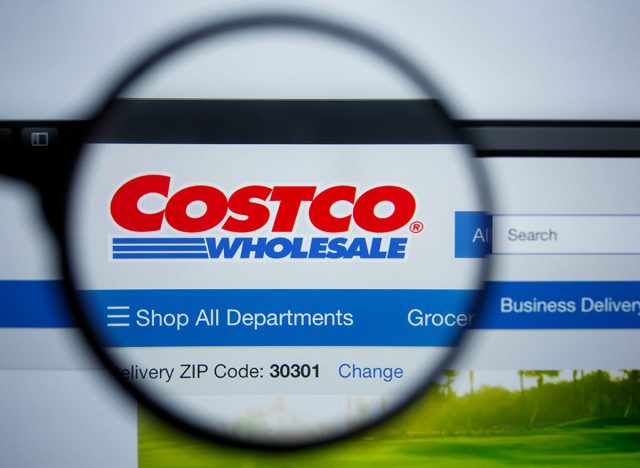 On the flip side, several new treats are now on the Costco website. There's new Darrell Lea Soft Australian Licorice, a 12-count pack of Kinder Joy Eggs, and gourmet cookies are available for under $24. But for a little more is a 2-pack of the beloved Sanders Milk Chocolate Pecan Caramel Clusters for $32.99, and a 24-count of King-Sized Reese's Peanut Butter Cups for a little over $2 each.
Drinks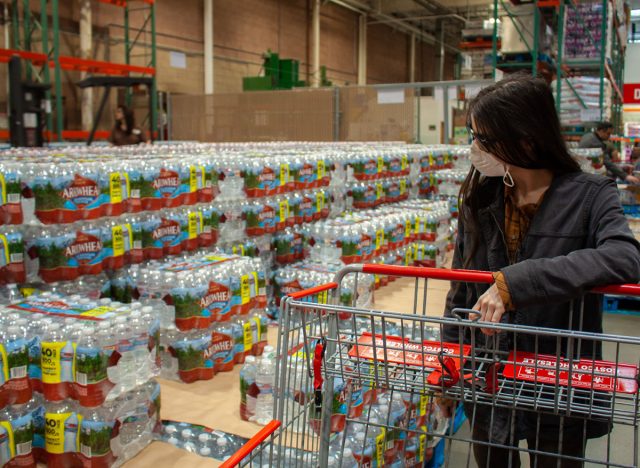 There are reports of water shortages in the warehouse, but not on Costco.com—in fact, there are more beverage options for members to buy and get delivered right to their homes. Coconut water, Monster Energy Water, Voss Sparkling Water, San Pellegrino, LaCroix, and more can be found on the website.
Old or new, though, these are The Worst Juices to Buy at Costco Right Now, Say Dietitians.
Meat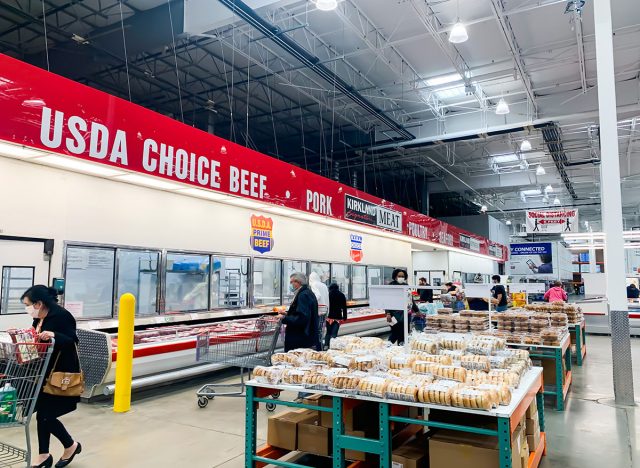 Meat is another item that has faced shortages lately, but order some online at Costco and you won't have to worry about stocking up anytime soon. Get a 5-pound pack of turkey bacon, 4 pounds of plant-based chicken, an almost 10-pound box of lamb, and 3 pounds of Kirkland Signature Thick-Cut Bacon all by using the site or the mobile app.
But the warehouse chain is doing more to get meat into member's fridges, it included some varieties in 2 huge new sales.
Amanda McDonald
Amanda has a master's degree in journalism from Northwestern University and a bachelor's degree in digital journalism from Loyola University Chicago.
Read more about Amanda