Tiffany Haddish Reacts to Recent Bikini Pic: "Look How Much I Lost!"
The star has shed an impressive 50 pounds and credits a workout she's "addicted" to.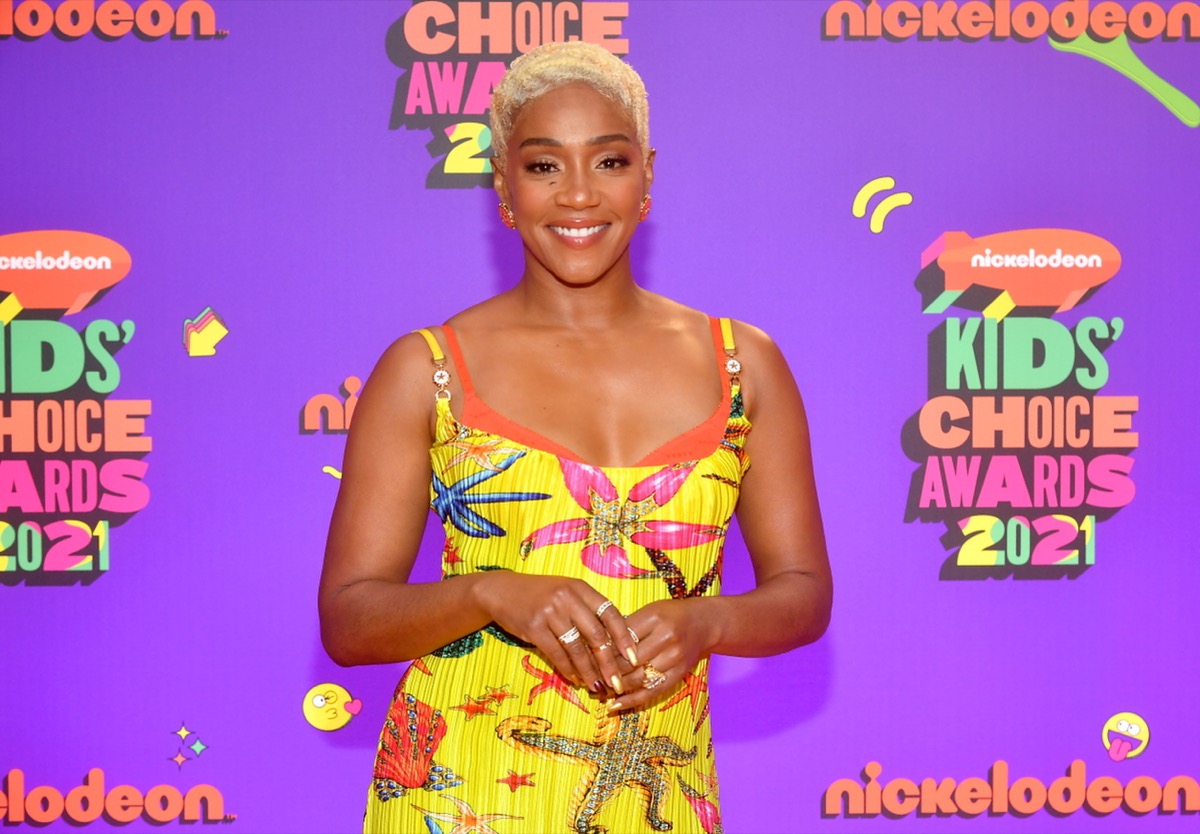 Tiffany Haddish has undergone an impressive weight loss transformation, shedding an impressive 50 pounds over the past few years.
In a new interview with Extra, the actor revealed her excitement over the changes in her body, revealing the exact exercises she's been doing to lose weight and get toned.
"Girl, I'm trying to get my high school body back," Haddish told Extra host Terri Seymour, who mentioned a recent bikini photo Haddish had shared on social media.
The star also showed how her dress—that had fit just two years prior—had become oversized. "The skirt is too big! It used to be tight. Look how much I lost…I love it! I love [that] my clothes are too big."
So, what's her secret? Haddish credits her toned look to a virtual reality workout that she's been recently fallen in love with.
"At first, I was doing like 15 minutes running, you know, running on the beach for 15 or 20 minutes, or my Peloton. But then I got these Oculus glasses that changed the game. I'm kind of addicted to the VR and this app called 'Supernatural'…I'll do 20 minutes, or maybe 10 minutes in the morning, and I'm fiending to get back on."
"You start sweating like crazy and I'm addicted to it…by mid-afternoon [or] evening, I'm like, 'I gotta get back on my goggles,'" Haddish explained. "It is so much fun! You don't even realize that you're really getting a full workout. My watch checks my heart rate and it's up to 175."
Haddish's boyfriend Common isn't so sure about her new fitness obsession, however. "He's like, 'You look hilarious…I'm not into that. It's not my thing. I'd rather just do push-ups. I'd rather actually work out,'" Haddish told Seymour.
Haddish's Oculus workout isn't the only exercise routine she's used to transform her figure this year, though. In January, Haddish revealed that she'd shed 10 pounds in just a few weeks while building muscle as part of the 30 Day Transformation Team program, showing off the results of her hard work on Instagram.
Within 3 weeks of starting the challenge—the proceeds from which she donated to her She Ready foundation, which helps kids transition out of foster care—Haddish had shed three inches off her waist and was looking more toned than ever.
"I discovered I'm stronger than what I thought I was. I definitely have more endurance than I thought I have," she said.
For more on how your favorite stars slim down, check out Ciara Just Shared The Exact Meal Plan She Followed to Lose 39 Pounds, and for the latest celebrity health and fitness news delivered to your inbox, sign up for our newsletter!
Sarah Crow
Sarah Crow is a senior editor at Eat This, Not That!, where she focuses on celebrity news and health coverage.
Read more about Sarah