Customers Say This Grocery Store Is Less Expensive Than Walmart
In a comparison of 20 different items, this chain had lower prices.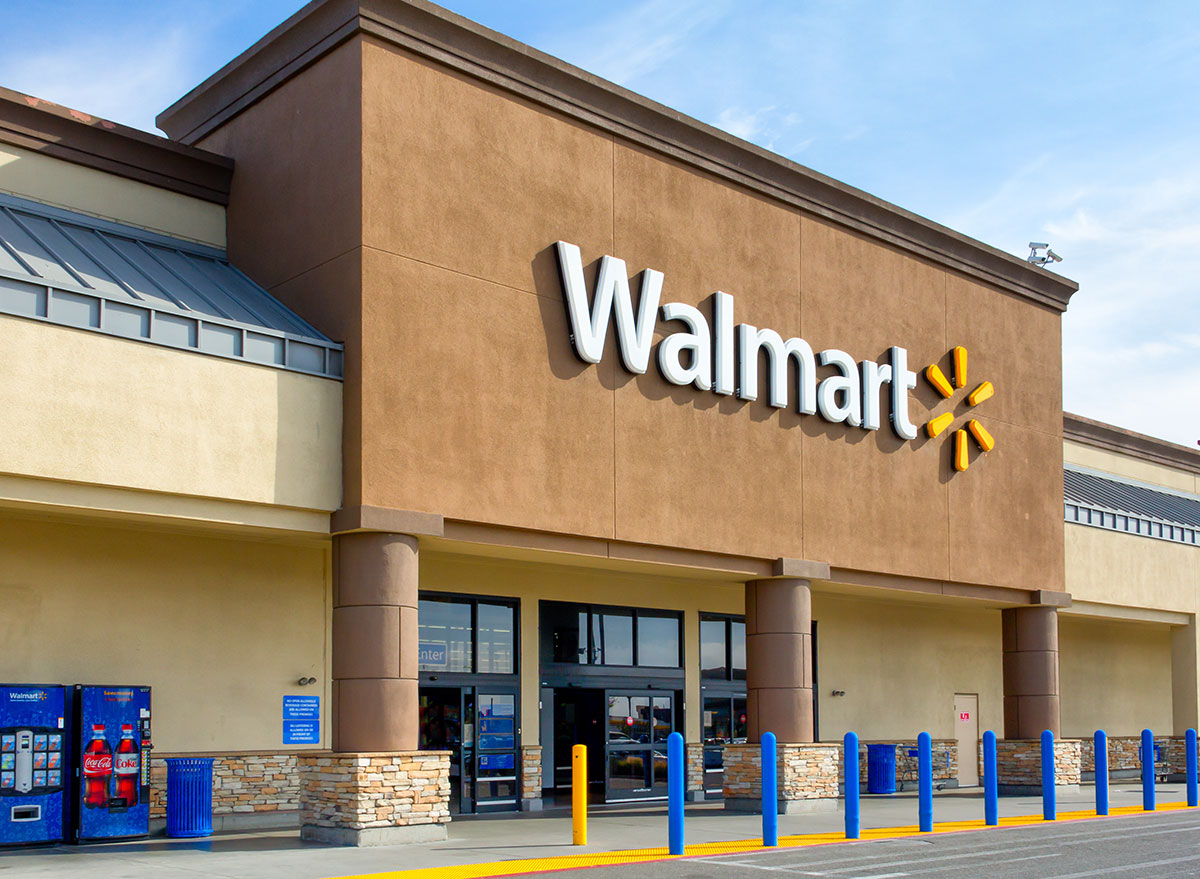 With inflation causing grocery prices to skyrocket, there's no shame in shopping around to find the best deals. 
While Walmart is well known for its rollback savings and inexpensive store brands, one reporter for Business Insider decided to make a list of household staples to compare prices—and found that one grocer, in particular, is way cheaper than America's largest grocery chain.
Keep reading to find out which one it was, and then, check out 6 Things You'll See at Costco This Year.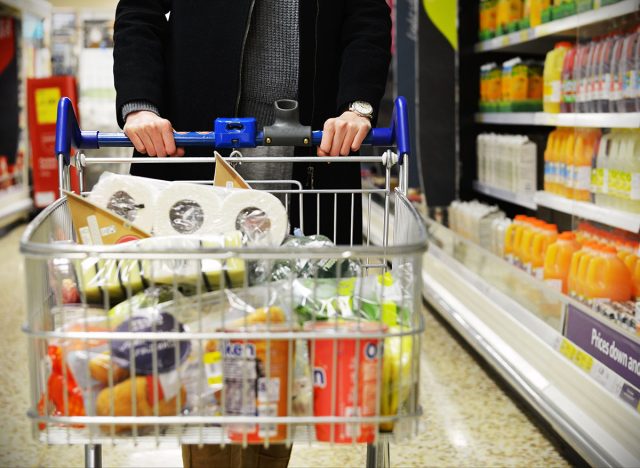 The results are in—and in New York, ALDI is cheaper than Walmart. The reporter, Mary Meisenzahl, based in Rochester, New York, made a list of 20 grocery staples including milk, eggs, produce, cooking oils, and canned goods to compare prices at the two stores. 
In terms of produce, ALDI took the win for lower prices on many items, including avocados, pineapples, and mangos. Meisenzahl also found cheaper prices in canned goods, cranberry juice, and almond milk at ALDI compared to Walmart. 
In the meat department, ALDI had lower prices per pound on ground turkey, strip steak, chicken breasts, and drumsticks. 
On average, ALDI prices were a few cents lower than Walmart's… with a few exceptions. Regular milk was less expensive at Walmart, as were cooking oils like olive oil. 
If you're looking to make even the slightest difference in your grocery bill, ALDI may be the best route to go. 
"I typically do most of the shopping for my two-person household at Walmart with occasional Costco trips, but seeing the prices stacked up has me determined to make Aldi my main shopping destination, at least for meat and pantry staples," Meisenzahl wrote. 
Other shoppers have taken to Twitter to share their delight in ALDI's cheap prices.
For more on ALDI, check out ALDI Just Won A Major Award For These 7 Beloved Foods.
Kristen Warfield
Kristen Warfield is a graduate of SUNY New Paltz's journalism program in the Hudson Valley region of New York.
Read more about Kristen