Walmart, Kroger, and Other Grocery Chains Are Closing Stores Soon
These closures may be happening near you.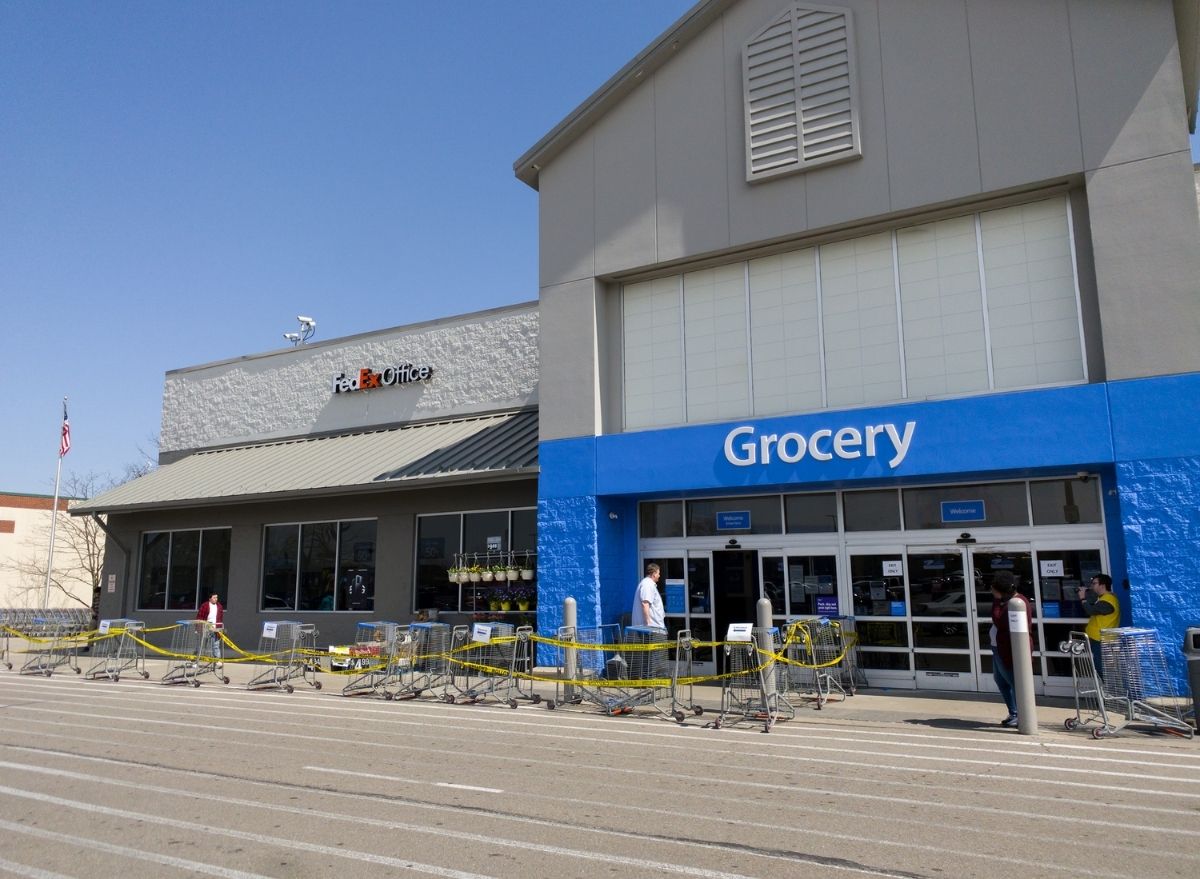 While Walmart, Kroger, and most grocery chains are having good years despite recovering from the pandemic and raising inflation costs, some stores have been announcing closures. Redevelopment issues have been cited as reasons for the shutterings, as well as low performance and even relocation.
Walmart, one of the most profitable companies in the world, has announced closures in Guilford, Conn., and Mayfield Heights, Ohio, with both stores citing financial performance as the reason. Mayfield Heights will close its doors next month, according to a local news report, and a Guilford store by May 20. The closures have come on the heels of a recent announcement that two other stores in Louisville, Ky., and Cincinnati are closing soon due to "underperformance" as well. Whether it's a trend among Walmart as a company remains to be seen.
Kroger, too,  is planning to close a store in Plano, Texas, which it said will be due to a "major relocation," according to a local report. The company hasn't offered any information regarding where or what the relocation will entail but did say it will be run by the same staff and in the same area.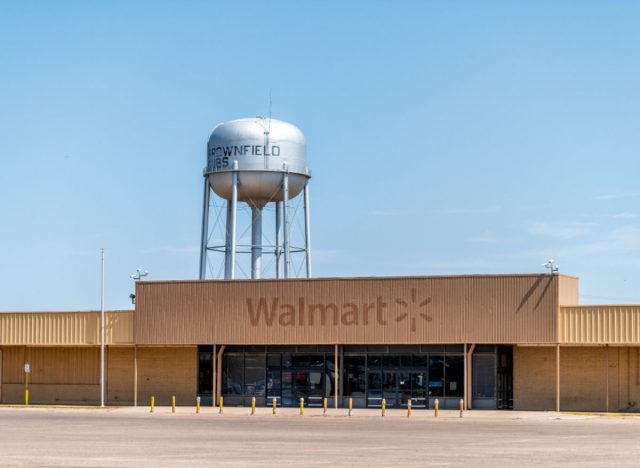 And yet another chain is announcing a closure right now. Residents are particularly upset about the loss of a Piggly Wiggly in Nashville, Tenn. on April 20. The location has been serving the West End near Centennial Park since 1954, although under different management. Neighbors are concerned, however, as a Metropolitan Development and Housing Agency (MDHA) building, which serves an underprivileged community, sits adjacent to the Piggly Wiggly. Many residents at the MDHA are wheelchair-bound and can't travel far for supplies, where according to a Google Map search of the area, the closest grocery store is over a mile or two away.6254a4d1642c605c54bf1cab17d50f1e
"That's a little far for most of us to go," Resident Mike Grimes said to News Channel 5. "It's really the only grocery store around here in walking distance."
Check out the 5 Major Differences Between Costco and Walmart Right Now. It just might make you rethink getting that membership…
Amber Lake
Amber Lake is a staff writer at Eat This, Not That! and has a degree in journalism from UNF in Jacksonville, Florida.
Read more about Amber