These 5 Groceries Are The Most Expensive Right Now Amid Inflation
The COVID-19 pandemic and war in Ukraine are putting pressure on shoppers' wallets.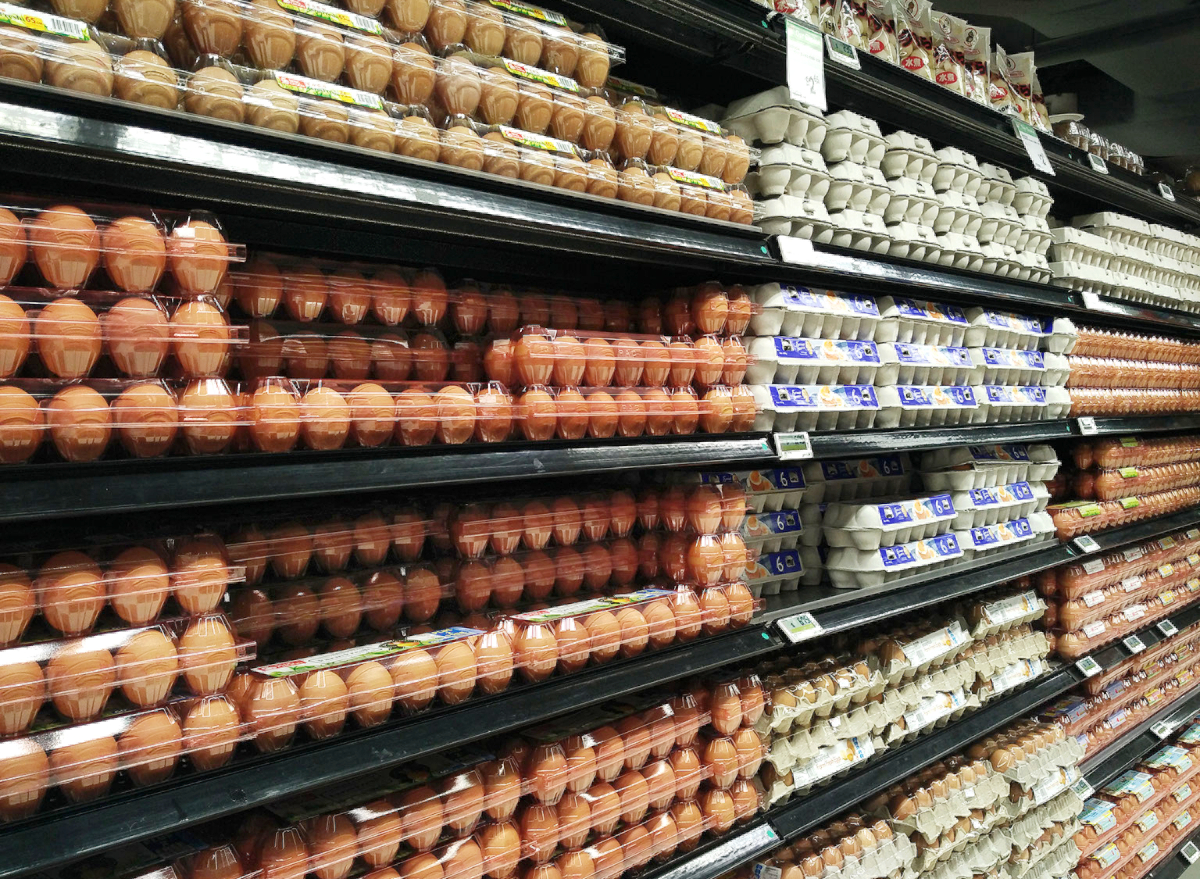 Inflation is at the highest level it's been in the past 41 years as food and fuel prices continue to soar during the pandemic and war in Ukraine.
Grocery items, in particular, have caught the brunt of inflation, rising 8.6% for the past 12 months. This is the highest year-over-year increase since April 1981, according to the monthly U.S. Consumer Price Index (CPI), released Thursday.
The Bureau of Labor Statistics report found that gas prices were a big contributor to the increase. But, the price for groceries also got more expensive and rose 1.4% in February. According to the CPI, inflation is up nearly 9% for the year.
So what groceries are the most expensive right now? Keep reading to learn more about what's putting a strain on consumers' wallets. And for more of the latest grocery news, check out 6 Things You'll See at Costco This Year.
Bacon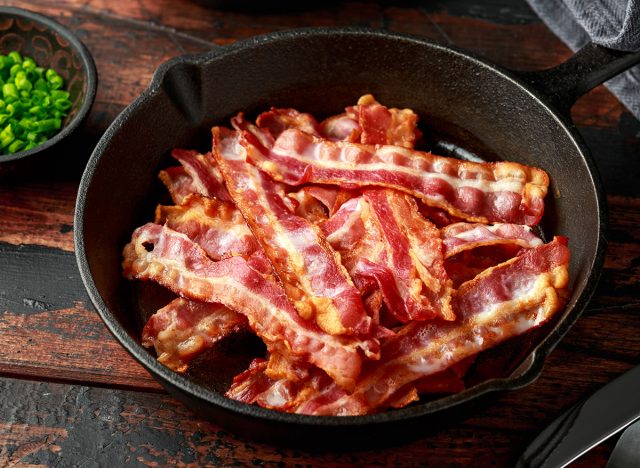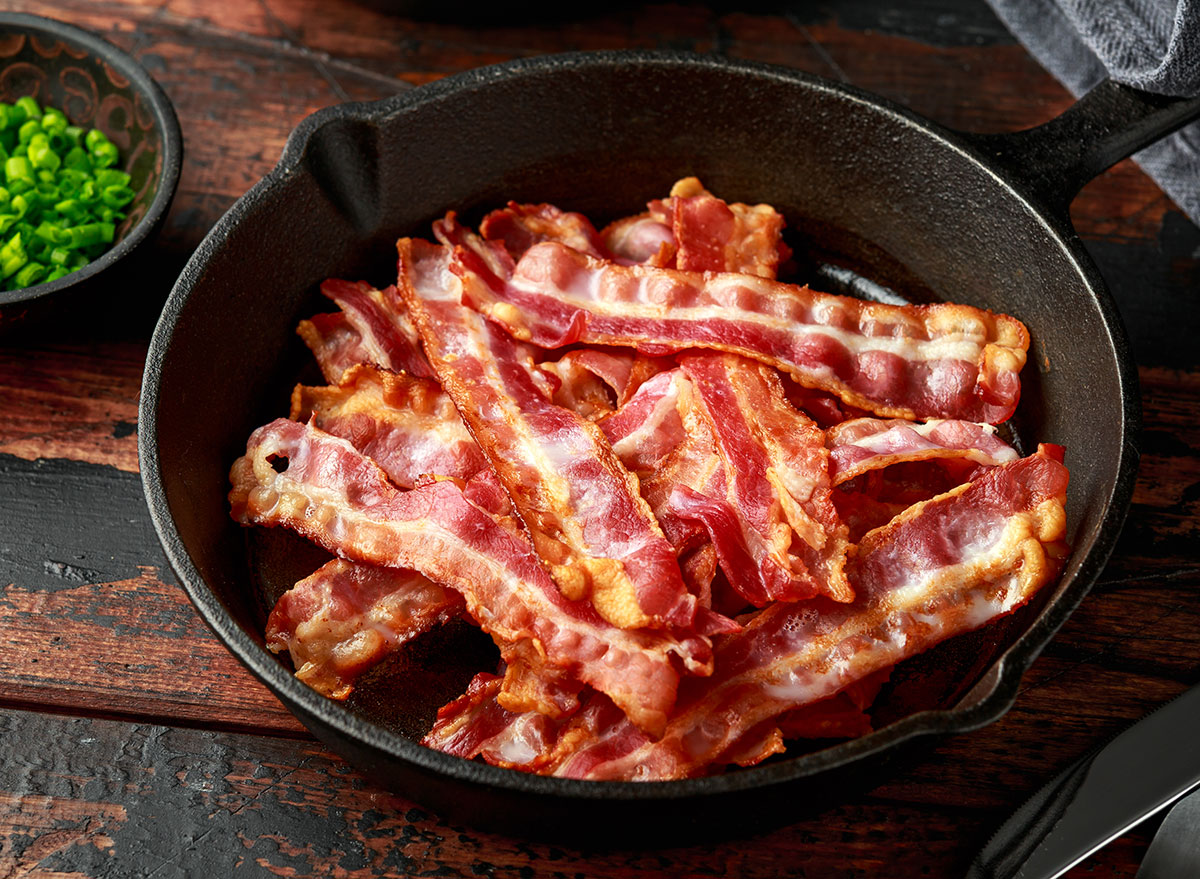 Bringing home the bacon has just gotten a lot more expensive.6254a4d1642c605c54bf1cab17d50f1e
In February alone, the price of bacon increased by 0.8%—but had an almost 19% 12-month price increase. If you walk into the grocery store today, you'll have to fork over about $7 per pound for bacon.
Beef Roasts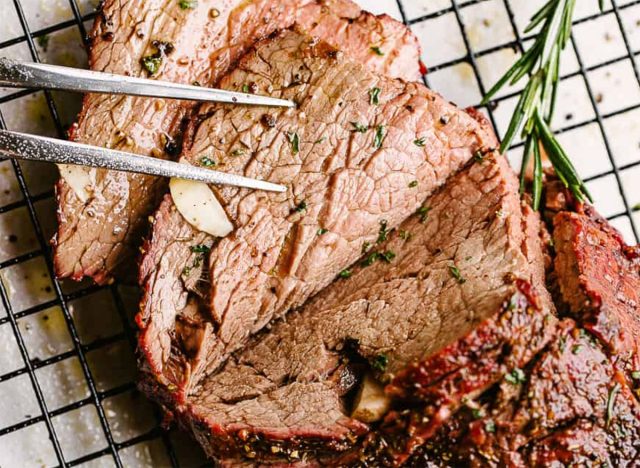 In February, the price of beef roasts rose by 1.6%.
The 12-month price increase was a whopping 18.6%. An average beef roast now costs over $6 per pound.
Cereal and Bakery Products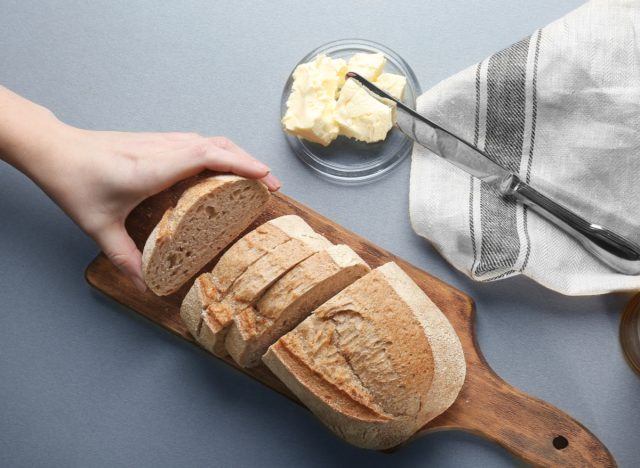 Ukraine is one of the world's largest exporters of cereals, vegetable oils, and sunflower seed oil. Amid the war there now, market experts are concerned that global disruptions to the food supply will occur.
Since the week before Russia invaded Ukraine, prices of wheat have surged 55%. Ports in Ukraine that send wheat and other food staples worldwide to be made into bread, noodles, and animal feed are shut down as millions flee or stay to fight in the war. The cost of cereal and bakery products are at an all-time high, seeing a 7.8% price increase in the past 12 months.
Related: The Unhealthiest Cereals on the Planet
Eggs
Eggs are 11.2% more costly than they were a year ago, according to the CPI. The average cost of eggs per dozen in the US rounds out at around $2.05.
Frozen Seafood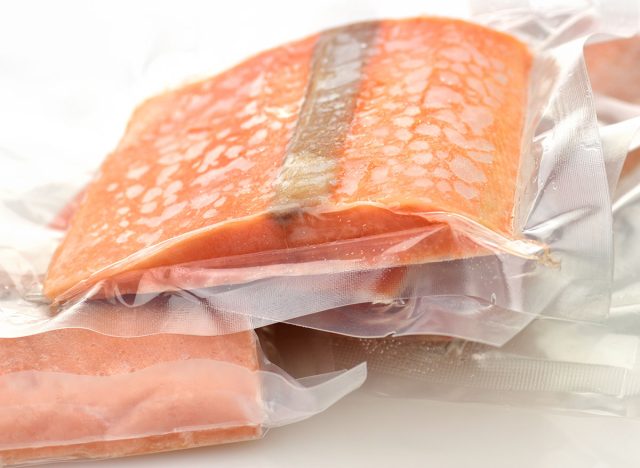 A year ago, you were paying 11.2% less for your frozen fish and seafood. Since last month, the cost of this staple has increased by 2.4%. The price hikes are due to logistical challenges, high consumer demand, labor shortages, and supply issues, Samuels & Son Seafood CEO Sam D'Angelo told SeafoodSource.
For more info on inflation and how it's affecting your wallet, check out how these recent price hikes could be causing shortages in the grocery store.
Kristen Warfield
Kristen Warfield is a graduate of SUNY New Paltz's journalism program in the Hudson Valley region of New York.
Read more about Kristen