This Online Word Game Is Major Brain Food—And Everybody's Playing It
It's the best kind of brain exercise.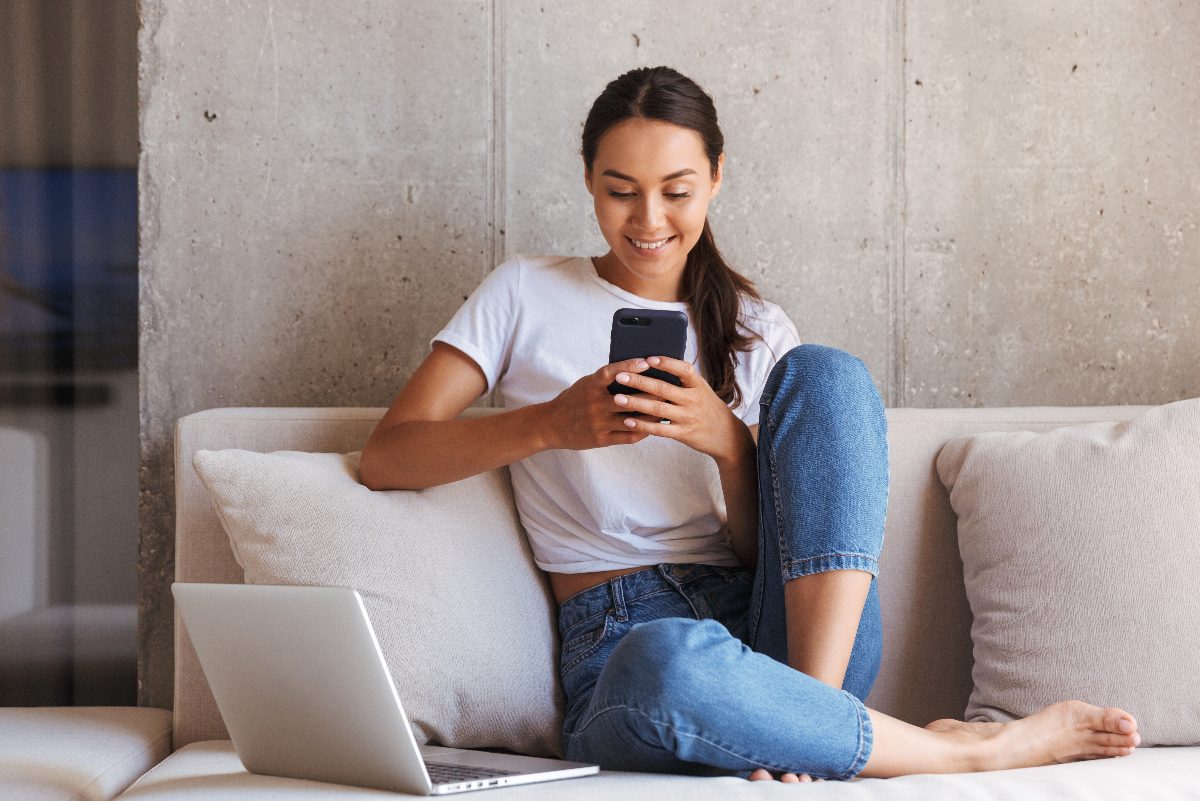 There's a constant stream of innovative games on the market, but one, in particular, has recently gained many fans, including celebs. If you haven't heard of "Wordle" yet—the online word game that's taking the internet by storm—you'll soon want to know everything about it and its brain-boosting benefits. It seems as though everyone's playing the game, most of whom are millennials, according to a new survey. Millions of people are reportedly getting their Wordle on—with people sharing their daily Wordle inspo on social media for their followers to see. (Even Jimmy Fallon is raving about Wordle, tweeting he's officially "addicted" to the game.)
Although you get only one Wordle challenge each day, that's all the time you need to have a bit of fun while exercising your brain at the same time. Read on to learn more about the benefits of playing this viral online game, and next, check out The 6 Best Exercises for Strong and Toned Arms in 2022, Trainer Says.
Here's how you play Wordle
The mastermind behind the Wordle sensation is Josh Wardle, a software engineer based in New York City, according to NPR. Wardle designed this sensation of a game for his partner, Palak Shah, a word game enthusiast.
The object of Wordle is to figure out the five-letter word of the day, and each player is given only six attempts per game. Each player takes a guess at what the correct five-letter word could possibly be (from a keyboard provided at bottom of the game board), and each letter chosen will turn a color indicating one of three hints. Green identifies which letters are exactly where they should be in the word. Yellow indicates which are correct letters, but simply situated in an incorrect placement. And lastly, letters highlighted in grey do not appear in the word of the day at all.
Once you figure out the word, you can even post your results on social media—it will show everyone which try you figured out the word. We're just saying, it's fun, challenging, and so incredibly "addicting"—as Jimmy Fallon dubbed it. Not only is guessing the word successfully a pretty good feeling—it's the little things in life that make us feel great—but it also makes for great conversation when asking friends how many tries it took them, and if they even succeeded at guessing the Wordle of the day!
Check out the game for yourself here.
Related: The #1 Way to Stop Memory Loss, Say Experts
The game offers major benefits for your brain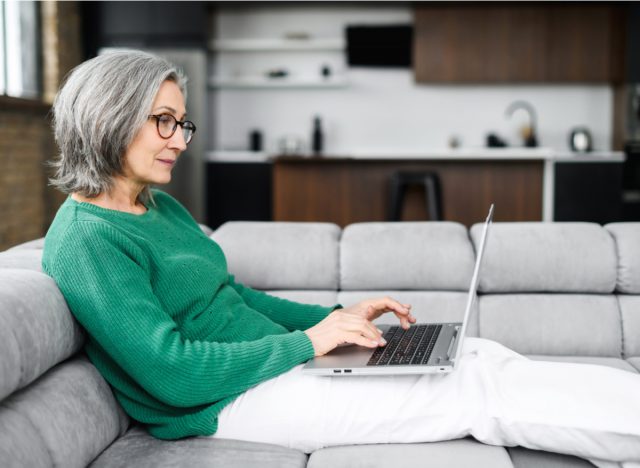 What outweighs the benefit of winning a game such as Wordle is the benefit your brain will derive from playing it. According to a study published by the International Journal of Geriatric Psychiatry, puzzles themed around numbers and words have been proven to stimulate and improve cerebral abilities in older players. Harvard Health indicates that actively challenging your brain is the absolute best way to keep it physically fit. Not only will it lessen your chance of developing dementia, but it will also help hinder the decay of cognitive abilities in general.
The social aspect of it is too good to pass on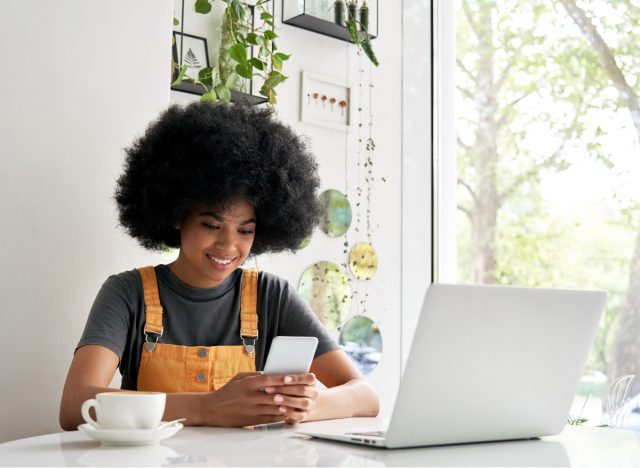 As far as the social aspect of the game is concerned, Wardle explained to NPR, "They'll have a family chat group where they share their Wordle results with one another. And especially during COVID, it being a way for people to connect with friends and family that they couldn't otherwise see, and it just provides this really easy way to touch base with others." And according to Cleveland Clinic Lou Ruvo Center for Brain Health, getting social has a plethora of health benefits, including reducing your stress levels and boosting your brain stimulation.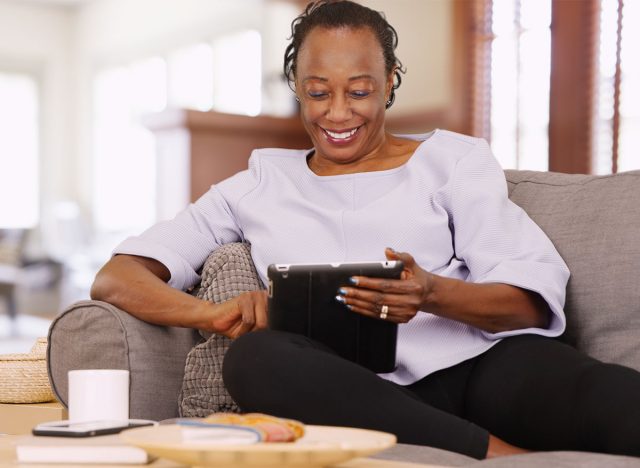 For more Mind + Body news, be sure to check out If You're Over 60, Exercising Offers This Major Benefit For Your Brain and Popular Foods That May Improve Brain Health, Says Dietitian next.6254a4d1642c605c54bf1cab17d50f1e
Alexa Mellardo
Alexa is the Mind + Body Deputy Editor of Eat This, Not That!, overseeing the M+B channel and delivering compelling fitness, wellness, and self-care topics to readers.
Read more about Alexa