The #1 Worst Work Habit That's Destroying Your Mental Health, New Study Says
Don't make this mistake—especially during the holidays.
However you plan on spending the holidays this year, be sure to truly disconnect from the professional concerns that make up your days the rest of the year. After all, this is this time to look back on the year that was and raise a glass to our loved ones. Of course, genuinely putting work worries and deadlines on the mental backburner is much easier said than done.
One survey of 2,000 Americans reports it usually takes about four days of vacation time for the average adult to stop thinking about their job. Another poll finds an astonishing four in 10 modern workers "just can't stop" bringing work home with them each day. The recent surge in remote work, while no doubt convenient, has also complicated matters. It can be especially difficult to disconnect when your office and living room are one in the same.
Work emails, already a significant stressor for the average commuter, have taken on an entirely new level of intensity for remote workers. Many feel obligated to respond to emails at all hours of the day and night. This poll even reports that as many as one in three U.S. remote workers are considering quitting their job right now over "email and message overload."
Related: Subtle Ways Your Job Is Ruining Your Life
In fact, new research from the University of South Australia investigated what can happen when you allow work to dominate your life, and the results may just help you put your phone down in favor of some eggnog this year. Read on to learn why this work habit can destroy your mental health, and next, don't miss Exercise Mistakes That Can Shorten Your Lifestyle.
A physical and mental toll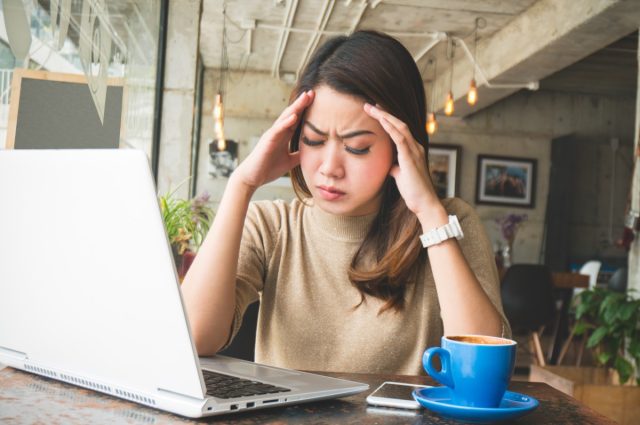 Researchers surveyed over 2,000 academics and professionals working at 40 Australian universities for this project. In a nutshell, the findings make a compelling case for everyone to log off each day promptly at 5 PM.
The analysis discovered that people who regularly respond to work communications after hours were much more likely to suffer burnout, psychological distress, and even physical health deterioration.
"Since COVID-19, the digitalization of work has really skyrocketed, blurring work boundaries, and paving the path for people to be contactable at all hours," study author Dr. Amy Zadow says. "But being available to work both day and night limits the opportunity for people to recover–doing things such as exercise and catching up with friends and family–and when there is no recovery period you can start to burn out."
"Our research shows that high levels of out-of-hours work digital communication can have a significant impact on your physical and mental wellbeing, affecting work-family relationships, causing psychological distress, and poor physical health," she continues. "Conversely, workers who kept their work boundaries in check experienced less stress and pressure."
Related: Sign up for our newsletter for the latest health and fitness news!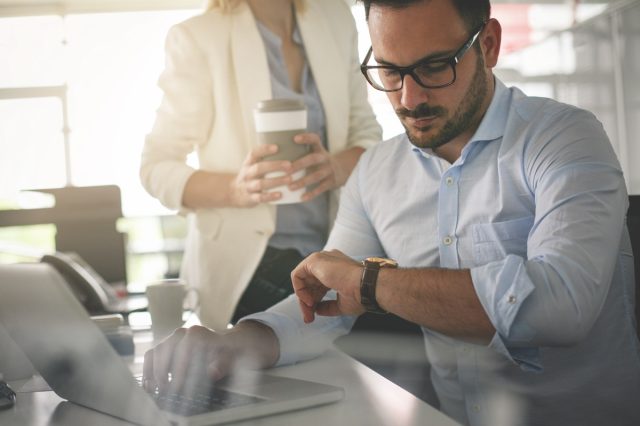 Worryingly, the research also indicates that it's troublingly common for modern workers to find themselves answering emails all night long. Even worse, many admitted to study authors that they're even expected to be available 24/7.
An astounding 26% say they feel like they "have to" answer messages from managers and supervisors during their leisure time. And, over half (57%) of surveyed employees have emailed a colleague in the late evening. Another 50% routinely get calls, texts, and emails from work colleagues over weekends/holidays.
Perhaps the most eye-opening statistic was 36% of employees stating it's "normal" for all digital communications in their company to be answered immediately. Such an expectation is unrealistic, unfair, and unhealthy for everyone involved. Employees who told researchers they were expected to answer after-hours communications experienced higher rates of psychological distress, emotional exhaustion, and physical health complaints.
Related: 4 Exercise Tricks to Fight Aging, Science Says
Remember, relaxation isn't a waste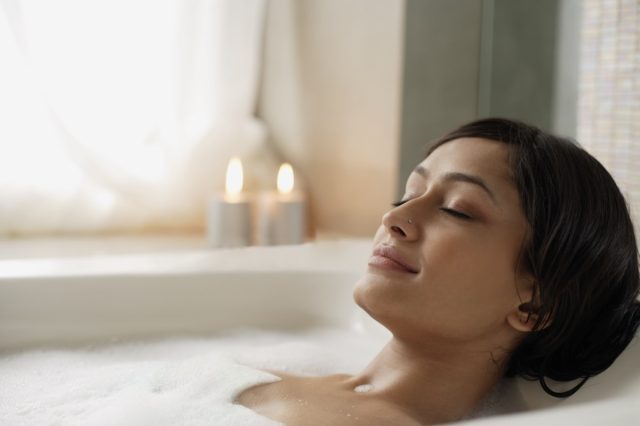 It's also essential to remember that leisure and relaxation aren't a waste of time. This holiday, when you're surrounded by friends and family, don't feel guilty about ignoring your job.
Americans, in particular, place a whole lot of importance on work and one's career, and plenty of people can't help but feel lazy or guilty about taking some time for themselves. (I would have been promoted by now if I worked harder or answered that email faster…)
In reality, though, disconnecting from work and ignoring those emails in your inbox until tomorrow (or 2022) will actually make you a better employee—and much more importantly—a healthier person. Consider this fascinating study released in the Journal of Experimental Social Psychology. Researchers report that people who can't help but feel like they're being lazy and unproductive while relaxing tend to experience less happiness and more stress, anxiety, and depression.
If it helps, think about how productive and proactive you're being by doing nothing. Not checking your emails is self-care!
Related: The Worst Self-Care Habits That Are Destroying Your Immunity6254a4d1642c605c54bf1cab17d50f1e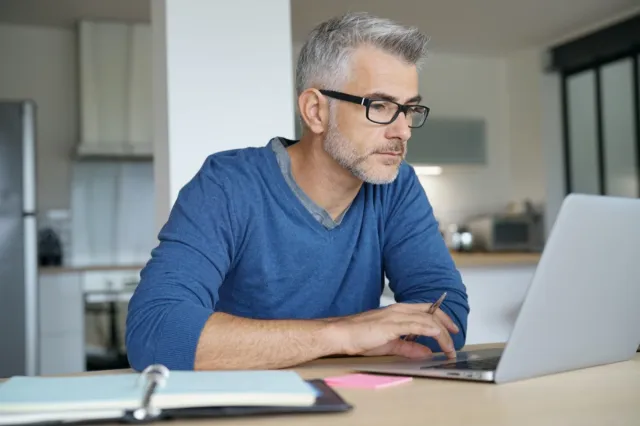 This research also makes it very clear that many companies and employers need to do a better job of allowing employees to disconnect. Even if a worker doesn't have to answer a late-night email every night, the very expectation that one's entire evening can be thrown on its head at a moment's notice is enough to inflict serious stress.
This study published in Academy of Management Proceedings found that the very knowledge an employee may have to respond to after-hours communications sparks serious stress and anxiety among both the individual in question and their entire family.
"Managing out-of-hours communications can be challenging, but organizations do have the power to discourage 'work creep,'" Professor Kurt Lushington adds. "Setting up policies, practices, and procedures to protect psychological health by developing a strong Psychosocial Safety Climate is likely to limit damaging out-of-hours digital communication."
"The starting place is measuring work demand so that an organization can mitigate the risk in the first place. Once they do this, they can develop protective actions that can prevent the development or continuations of harmful workplace norms," he concludes. "At the end of the workday, everyone should have the right to disconnect."
If you've been feeling like your job is dominating your life as of late, use this holiday season as an opportunity to detach and disengage. Take the end of the year to rest, relax, and prepare for a great 2022.
For more, check out The Best Self-Care Habits That Improve Your Immunity.
John Anderer
John Anderer is a writer who specializes in science, health, and lifestyle topics.
Read more about John