9 One-Bowl Chocolate Recipes That Are Beyond Easy to Make
These simple desserts are here for you when that chocolate craving hits.
I'm sure I'm not the only one who finds themselves with a particular craving for chocolate late on a Friday night. It's the end of the week, you just finished up dinner, and now you want something sweet to dig your teeth into while you watch a movie on the couch. Or maybe it's time for an afternoon cup of joe and you're looking for a little something sweet treat to pair. Whenever your chocolate craving hits, having a few easy one-bowl chocolate recipes in your back pocket can help appease that sweet tooth.
Whether it's whisked together in a bowl or even in one pan, these one-bowl chocolate recipes make for an easy clean-up while your dessert bakes, and will have you cuddled up on the couch with a fudgy, chocolatey delight in no time.
The Best Fudgy Brownie Recipe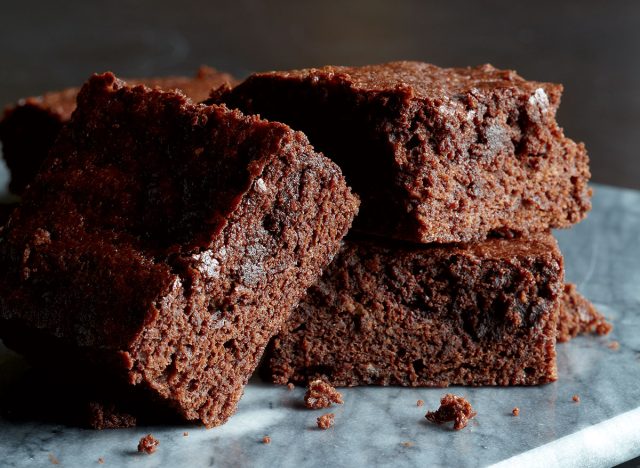 For this recipe, while you're not particularly using a bowl, this entire brownie recipe will be mixed together in a pan. That's right—after melting the butter and chocolate together, you'll stir in your other ingredients and whisk until smooth, then pour into a greased pan to be baked. This recipe makes for the fudgiest, most delectable brownies you could possibly imagine!
Get our recipe for The Best Fudgy Brownies.
Egg-Free Chocolate Pudding With Olive Oil and Sea Salt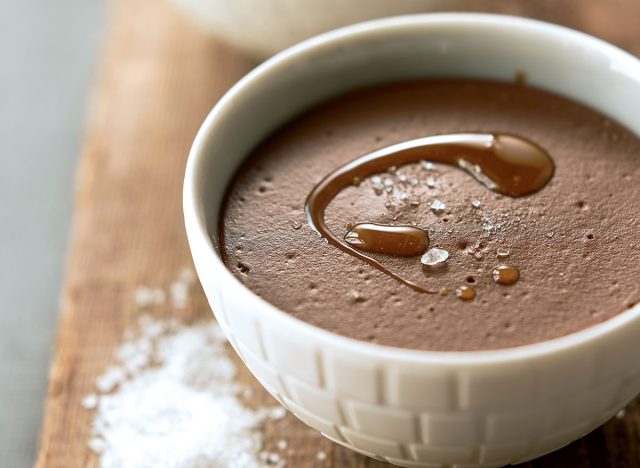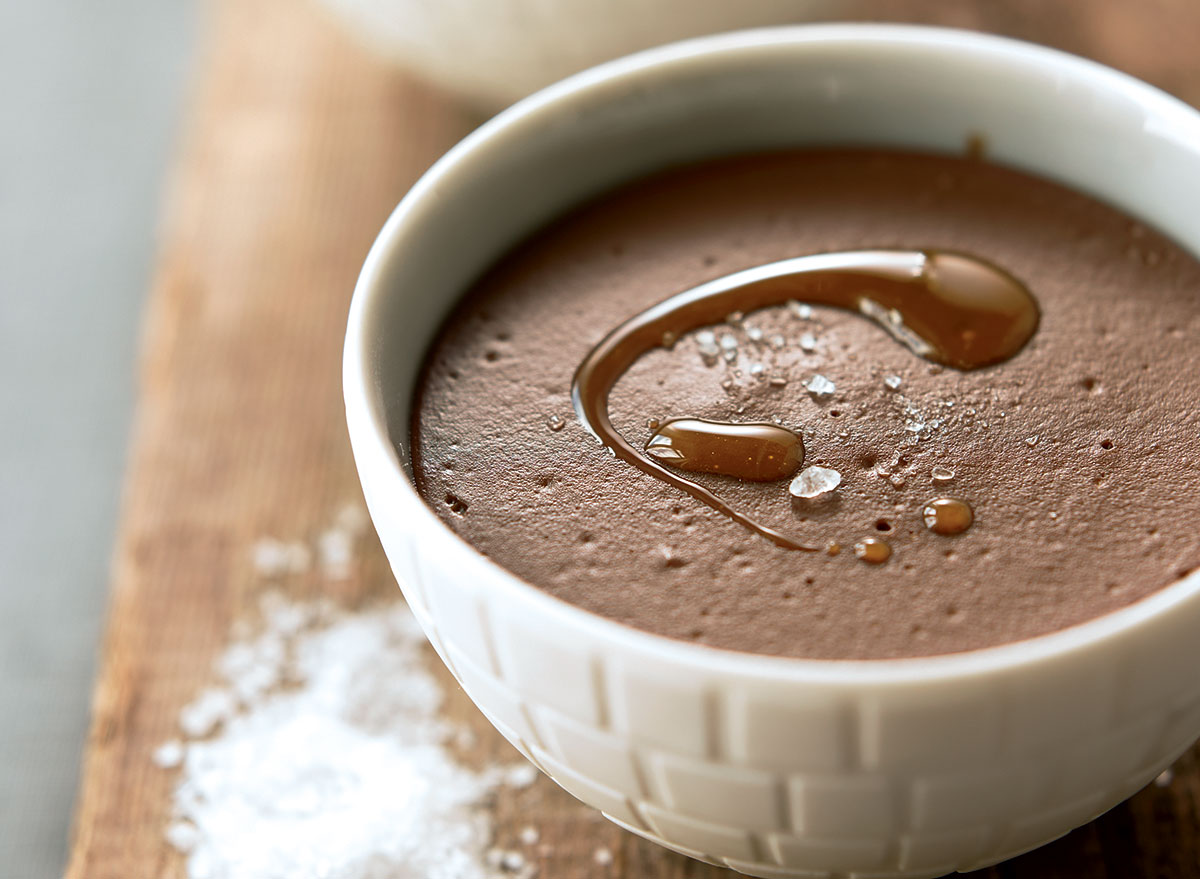 Similar to the brownie recipe, this chocolate recipe is actually put together in a medium saucepan. You'll whisk together the ingredients, then pour them into small ramekins that will be refrigerated before serving.
Get our recipe for Egg-Free Chocolate Pudding With Olive Oil and Sea Salt.
1-Bowl Chocolate Chip Banana Baked Oatmeal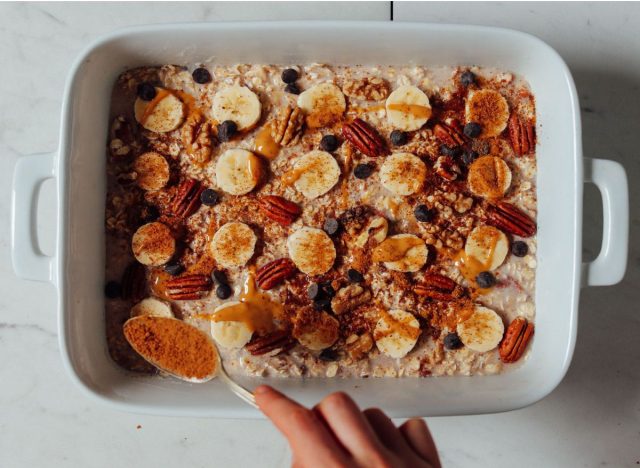 Who said you couldn't eat chocolate for breakfast? This baked oatmeal is full of good-for-you ingredients including banana, flaxseed, walnuts, oats, and yes, dark chocolate. Mix this recipe together in a bowl then transfer to a greased baking dish, and top with all of your favorite extra toppings for a beautiful chocolatey breakfast in the morning.
Get the recipe from Minimalist Baker.
Double Chocolate Chip Muffins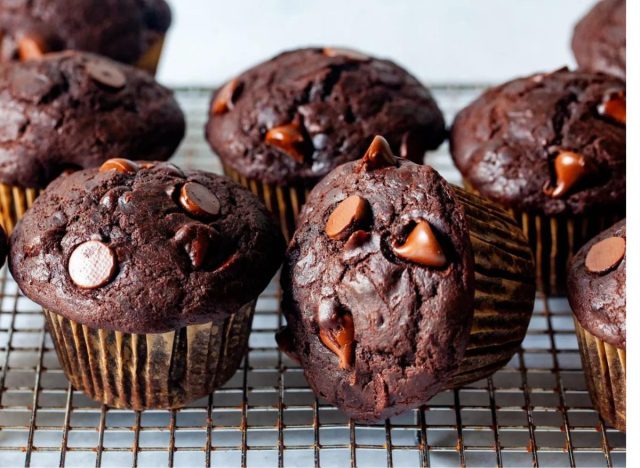 If you're not an oatmeal person, these chocolate muffins will do! Whisk together the recipes in a bowl and transfer to a 12-cup standard muffin tin, and you'll have delectable chocolate muffins on the table in 20 minutes.
Get the recipe from Smitten Kitchen.
Vegan Almond Flour Brownies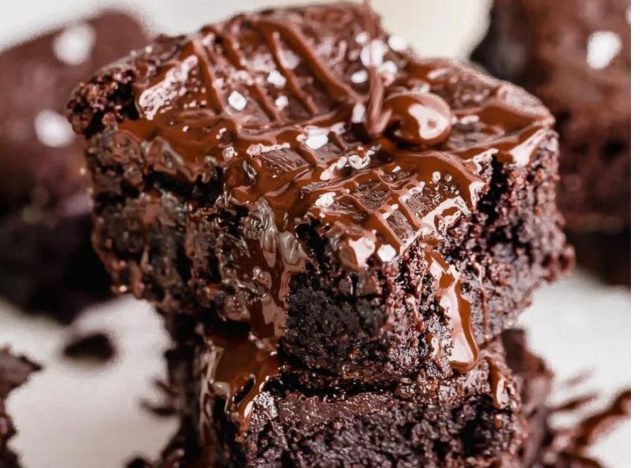 Have a few dietary restrictions you need to appease? These vegan almond-flour brownies work well for many. They're vegan, gluten-free, dairy-free, and yes, even grain-free. But don't worry, these brownies certainly aren't fudgy-free—they are still delectable and gooey!
Get the recipe from Jessica In The Kitchen.
One-Bowl Chocolate Chip Cake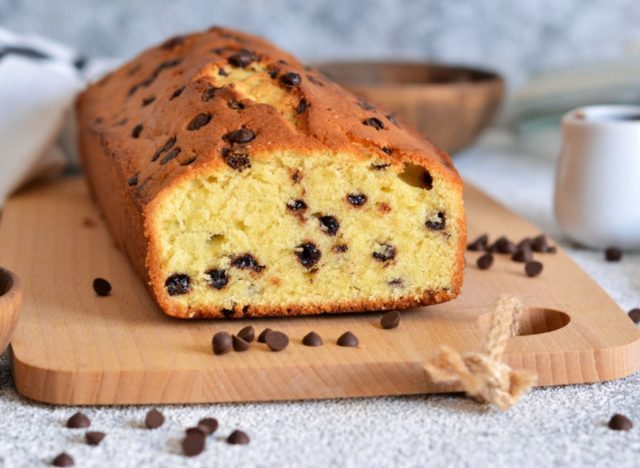 A chocolate recipe doesn't have to be all chocolate—a chocolate chip cake will still satisfy that craving! This one-bowl recipe makes fluffy cake slices that work well for a dessert or even a snack.
Get the recipe from Mel's Kitchen Cafe.
Guinness Chocolate Cake with Irish Whiskey Frosting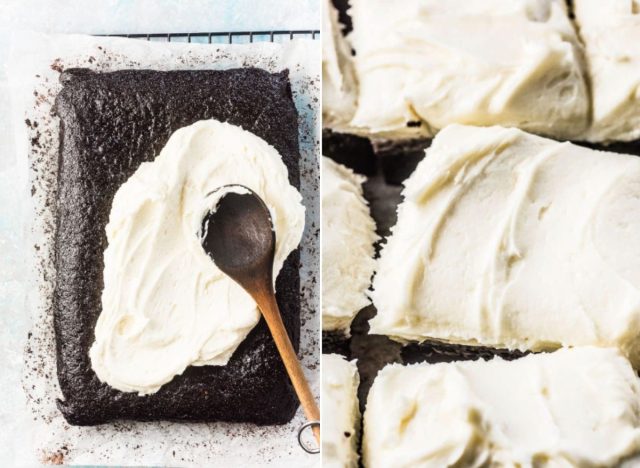 Or if you're more of a decadent-chocolate cake person, this easy one-bowl chocolate recipe bakes in a simple 11×9 baking dish. Only one caveat – you will have to heat the Guinness before adding it to the bowl to elevate the flavor of this cake.
Get the recipe from The Endless Meal.
Brownie Bites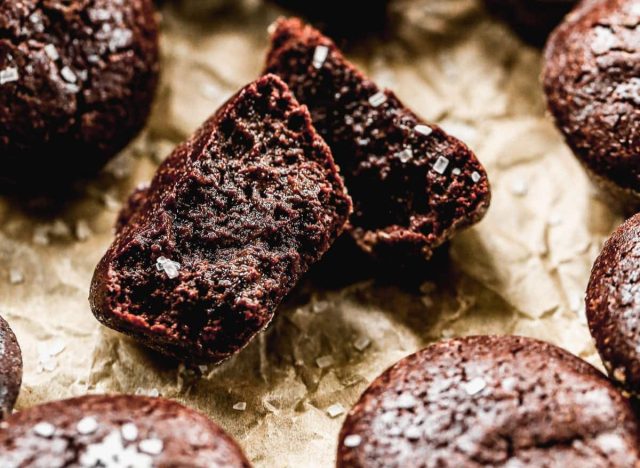 If you're looking for a smaller sweet treat to pair with your afternoon coffee or tea, these brownie bites are the perfect snack to have on hand. They're entirely made in one bowl and bake perfectly in mini muffin tins.
Get the recipe from Well Plated.
One-Bowl Fudgy Brownie Cookies
Sick of brownies? Why not turn them into a cookie? This one-bowl chocolate recipe has you microwaving the butter and the chocolate together to get the mixture nice and silky before combining all of the other ingredients in a bowl. The key to a perfectly round cookie is chilling the dough for a few hours—so this recipe will have you chilling the dough in that same bowl before baking it in the oven.6254a4d1642c605c54bf1cab17d50f1e
Get the recipe from Mel's Kitchen Cafe.
One Bowl Chocolate Sugar Cookie
You can probably whip these cookies together with whatever you have on hand. Plus, they are a delicious way to use up that extra cocoa powder that's taking up space in your cabinet.
Get the recipe from Kitchen In Between.
What's better than a chocolate dessert? A chocolate dessert with less to clean up. We hope these recipes have taken to work out of baking.