The Best Weight Loss Tips From Celebs Over 50
Find out how your favorite celebs stay fit and fabulous over 50.
While many celebrities have access to on-call personal trainers, private chefs, and nutritional counseling at their disposal, at the end of the day, fending off the aging process is no easier for them than it is for the rest of us. With the competitive nature of the entertainment industry and the intense physical demands of long days spent on a stage or set, celebrities over 50 have little choice but to keep their bodies in great shape while keeping their energy levels high. So how do they do it? Read on to discover how your favorite over-50 celebs stay fit and healthy. And don't miss our essential list of the 50 Unhealthiest Foods on the Planet.
Julianne Moore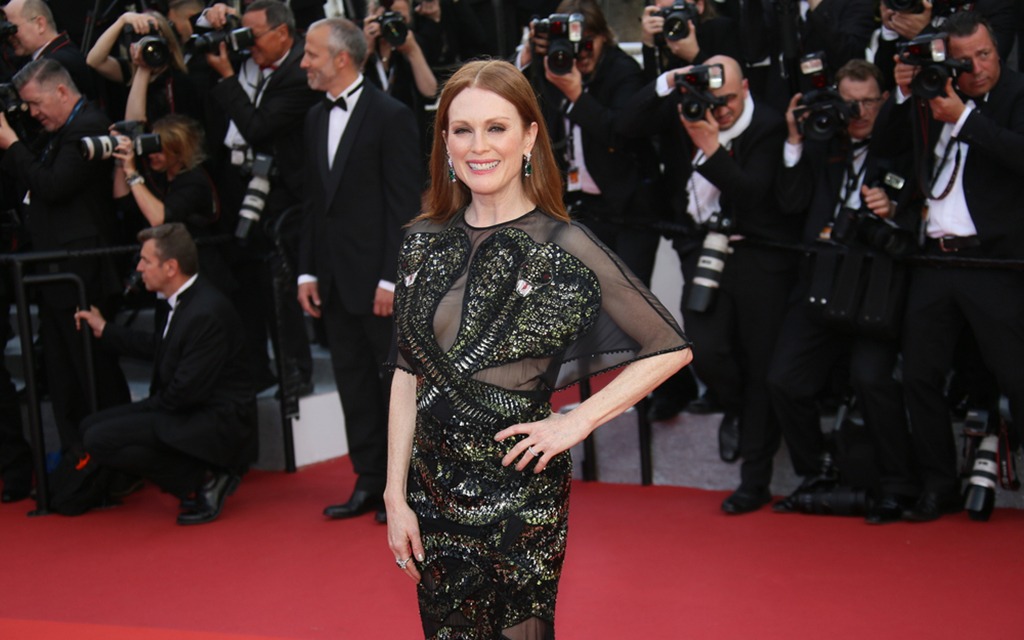 If anyone is killing the over-50 fitness game, it's Julianne Moore. The ageless actress, 56, credits her youthful appearance and enviable figure to a mixture of yoga, acupuncture, and the occasional juice cleanse.
"I try to do Ashtanga yoga two to three times a week," she reveals to Health. "I've also started working out with a trainer, doing light weights and a lot of jumping around. The main problem is I can't do anything six days straight because I get hurt. That's the thing about old age, eventually your hip starts to hurt and you have to switch and do something else."
Following a pre-Golden Globes juice cleanse, Moore reveals that she found herself more flexible in no time. "Dairy, sugar, alcohol—all those things affect you," says the star.
Iman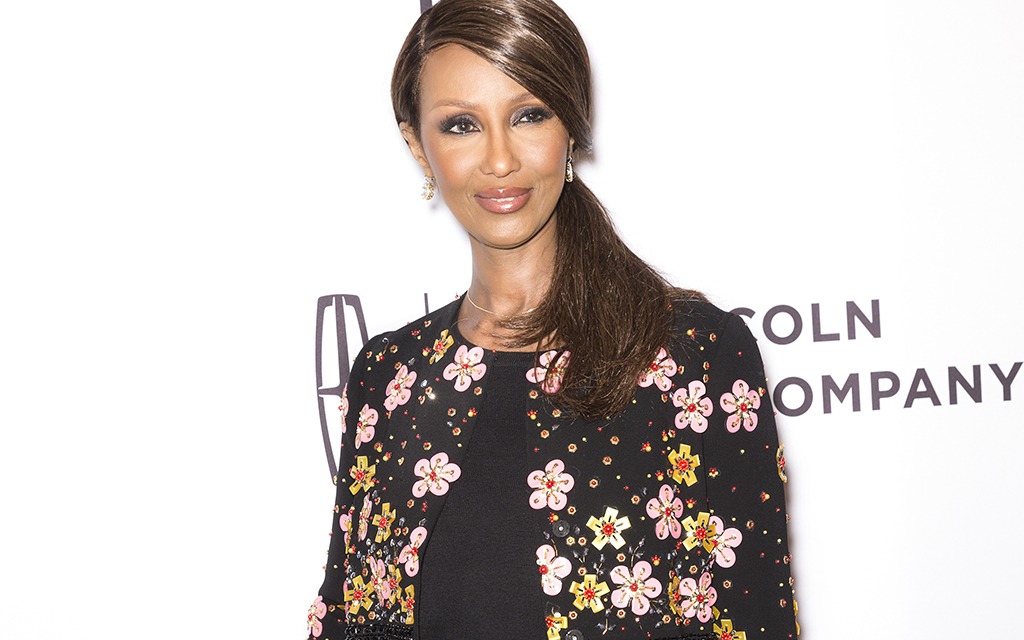 One of the most recognizable faces in the fashion industry, the 61-year-old model-turned-cosmetics mogul keeps her fitness routine simple, starting her day with a protein shake or green juice and finding time for regular exercise.
"I mix up my workout routine between yoga, cardio, and weights, or I take a class at Equinox. My favorite is a mind-body class called IntenSati," she tells Harper's Bazaar.
John Stamos
John Stamos has revealed himself to be so much more than a great head of hair since his Full House days. The 53-year-old star is also a testament to what the right fitness routine can do for your body.
In addition to hitting the hay early and making sure to get at least eight hours of sleep a night, Stamos says he's switched up his once weight-heavy workout routines in favor of swimming and Pilates.
"They give me that lean look and strengthen my core," he tells the L.A. Times. "I fit workouts around my schedule. I do Pilates about three days a week, using the Reformer and other machines, as well as doing floor work and a lot of stretching. I swim laps three days a week and do a lot of push-ups and pull-ups. For cardio I run up and down a hill." Find out how to lose more weight every day with these 10 Steps to Lose 10 Pounds—Fast!
Meryl Streep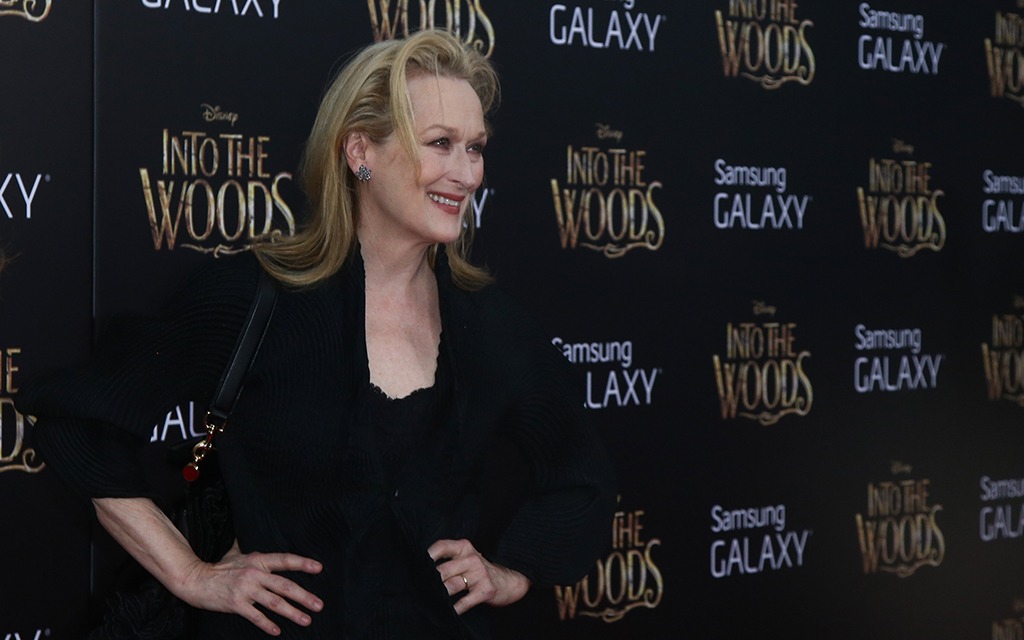 One of the most talented actresses in the world, 67-year-old Meryl Streep's decade-spanning career and her fitness routine are more interconnected than you might imagine.
"When I swim my 55 laps, I try to remember the movies I've been in in order," she tells The Guardian.
However, Streep's commitment to well-being is much more than skin-deep. In a speech delivered at Indiana University, Streep told the audience, "For young women, I would say don't worry so much about your weight. Girls spend way too much time thinking about that, and there are better things. For young men, and women, too, what makes you different or weird—that's your strength. Everyone tries to look a cookie-cutter kind of way, and actually the people who look different are the ones who get picked up."
Sharon Stone
At 59, Sharon Stone is still just as fit and fabulous as she was in her 30s. How does she stay motivated? A simple desire to keep her shape has helped her stay svelte for all these years.
"I don't really want to be fat, so I stop before I am," she tells Harper's Bazaar of her simple philosophy. Stone also reveals that she steers clear of caffeine, nightshades, liquor, and limits dairy. While the actress certainly keeps a close eye on her diet, she admits that her workout routine is as much about fun as it is about fitness.
In addition to chasing her kids and taking the stairs whenever possible, Stone tells People, "That saying – 'Dance like nobody is watching' – I do that. I dance like nobody's watching and I dance hard until I sweat and I think that that's very good. It's good for the mind and the body."
Sarah Jessica Parker
The former Sex and the City star has always maintained a slim figure, but the 52-year-old star's upper body has become noticeably more toned in recent years. Her secret? Toting around her twin daughters.
"Honestly, my daughters insist on being carried at the exact same time," SJP revealed on an episode of UK talk show This Morning back when her little ones were toddlers. "I know there are a lot of mothers out there that have young children, and probably, if not twins, who are close in age. They're like 25 pounds now each."
Sheryl Crow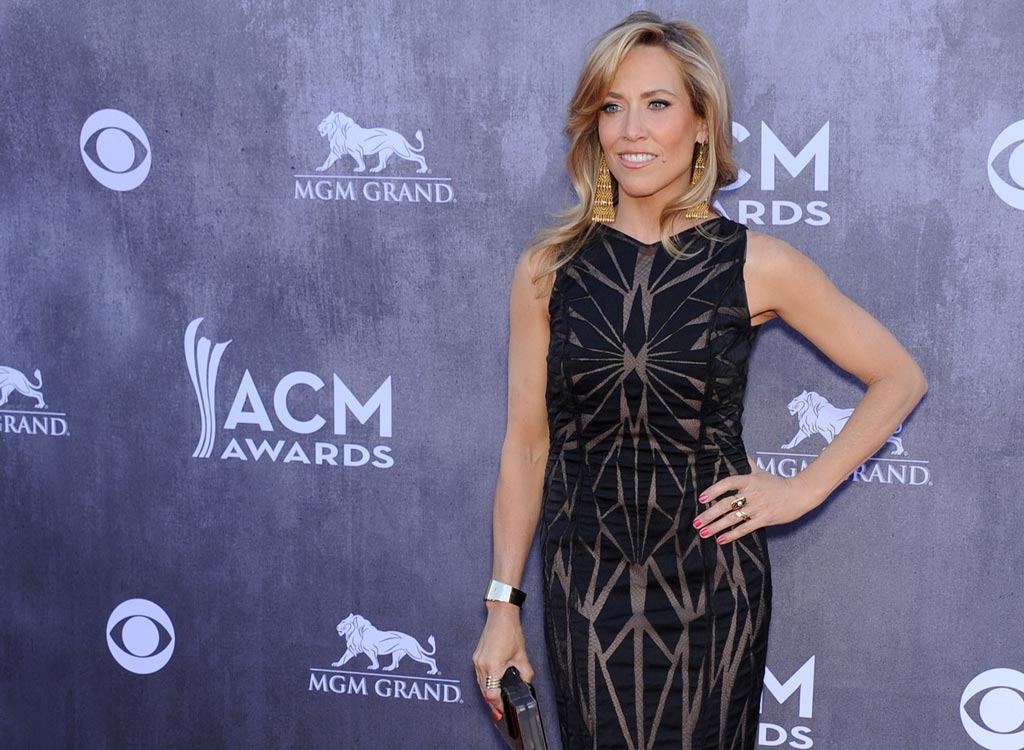 Grammy winner and breast cancer survivor Sheryl Crow has made it her mission to stay fit and healthy, and it's clear that she's not taking that job lightly. 55-year-old Crow sticks to a predominantly macrobiotic diet, runs, does regular core-building work, and lifts weights, in addition to meditation, which she cites as one of the most important factors in her ongoing health and well-being.
"One of the things that has changed my life—and this comes from someone who was highly self-critical and a type-A personality—is meditating. The simple act of making my brain shut off for 20 minutes in the morning and 20 minutes at night may not seem like much, but what ends up happening, besides creating space in your day, is your awake posture begins to replicate your meditative posture," she tells Shape.
Rob Lowe
Rob Lowe's Brat Pack days may be over, but the 53-year-old actor is just as fit as he was decades ago.
While Rob's abs may still be ripped, he says that his main motivation for exercising his his mental health.
"I'm a physical person with a ton of energy," Rob revealed to an audience at the PaleyFest fall preview. "I need to do it, I need to be in the water, I need to be surfing, I need to by playing tennis, I do it to keep my head on straight."
"I don't drink or do any of the crazy things I used to do when I was wild and young, so I try to do things to let the wild man out," Lowe tells Conan O'Brien. "So skiing, surfing — adrenaline stuff." You can turn your own body into a lean, mean, fat-burning machine with the 55 Ways to Speed Up Your Metabolism!
Elle Macpherson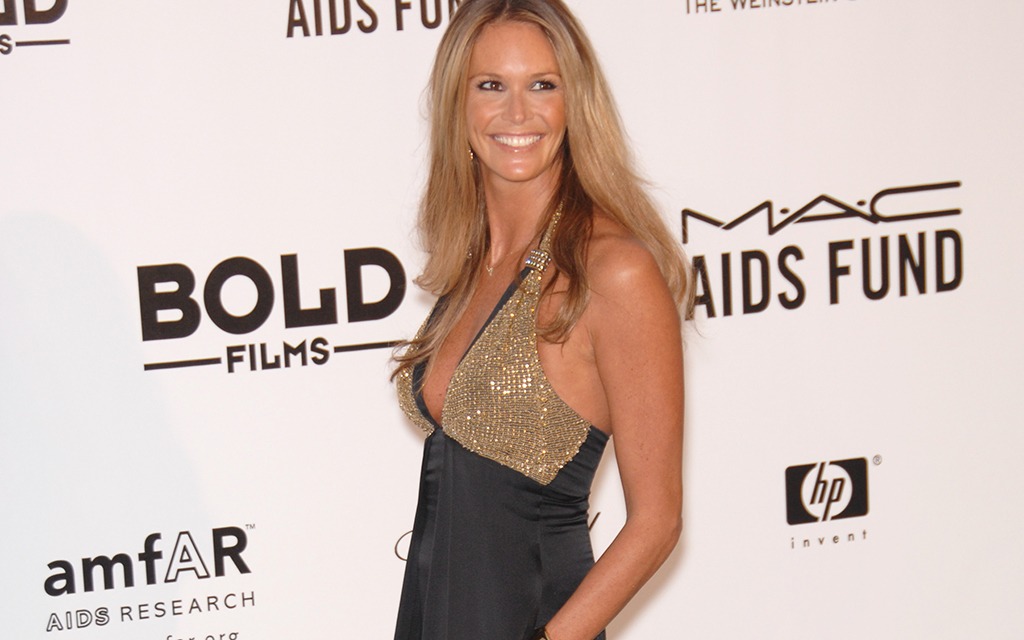 It's no wonder that Elle Macpherson is known as "The Body" —in fact, the 53-year-old model and actress looks just as good today as she did in her 20s. In addition to sticking to an alkaline diet, Elle stays active by enjoying regular workouts in the great outdoors.
"I love outdoor activities to stay in shape like road biking, skiing, paddle-boarding. More than keeping physically fit, I have fun and relax in nature too," Elle tells the Daily Star.
Giancarlo Esposito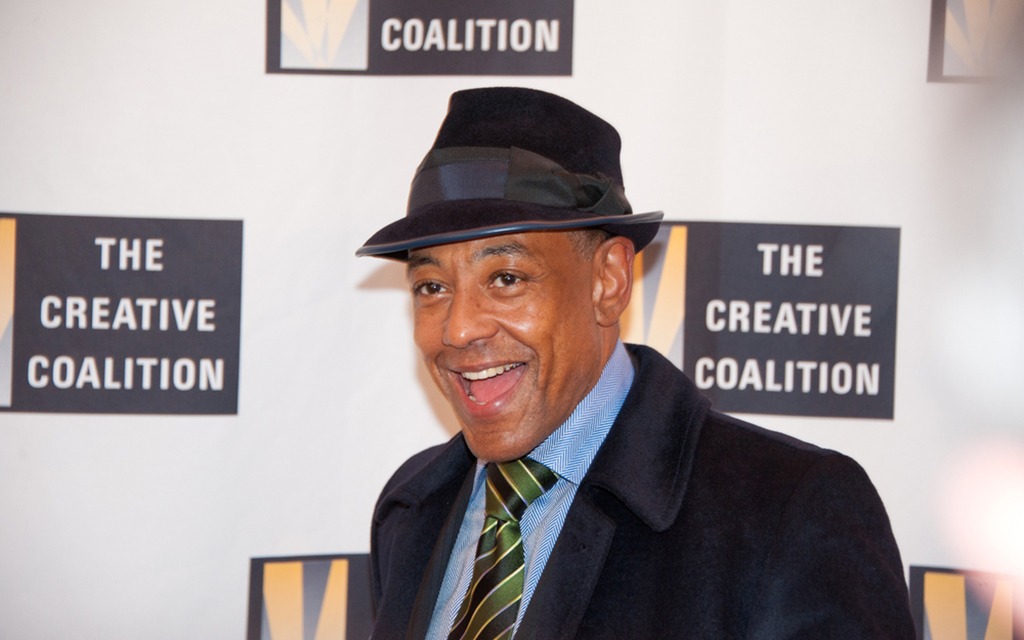 6254a4d1642c605c54bf1cab17d50f1e
One of the most talented actors of his generation, "Breaking Bad" villain Giancarlo Epsosito has a surprisingly calm way of getting in character.
"Yoga is a big part of my life now," he tells AMCTv.com. "There's not a day that goes by where I don't do an Asana and meditation practice. To me, that's helped Gus. I'm a real energetic kind of guy. I'm excitable. Gus is the coolest cucumber that ever walked the Earth."
Christie Brinkley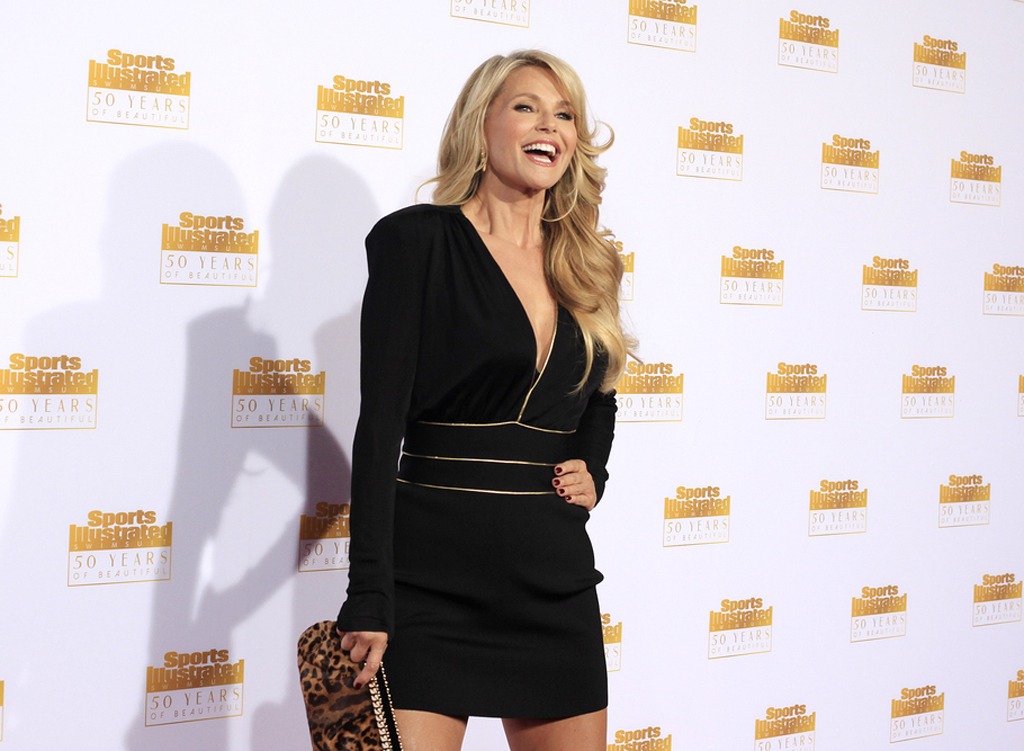 At 63 years old, Uptown Girl Christie Brinkley has forgotten more about health and fitness than most of us will ever know, maintaining an enviable figure and radiant glow for decades.
Brinkley tells Shape that her secrets are working out on her Total Gym, practicing yoga, and sticking to a vegetarian diet, in which she attempts to maximize nutrients by keeping her plates colorful.
"I've always said I go for as many colors as possible in a day," she says.
However, her healthy living plan definitely includes plenty of room for the occasional indulgence, too.
"I love a good chocolate chip ice cream," says Brinkley. "I'm not going to go for some lousy version of it. If I'm going to have it, I'm going to have a really good one."
Vanessa Williams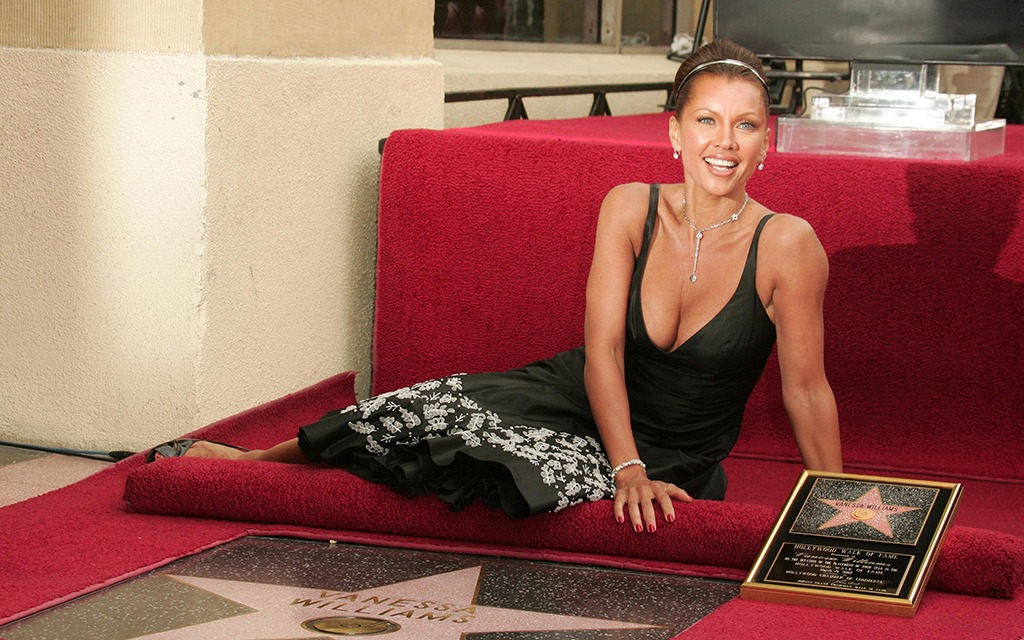 Actress and singer Vanessa Williams is fit and fabulous at 54 and shows no signs of slowing down. So how does she do it?
Williams tells Shape that she starts her day with lemon water, eats an organic gluten-free protein bar, and even snacks on ice cream (soft serve from Carvel or Ben & Jerry's Chunky Monkey, in particular).
Williams is also dedicated to her workout routine, although it varies from day to day. "I try to do something everyday, whether it's taking a class or jumping on the treadmill," she tells ABC News. "Also, yoga, just trying to keep moving for sure."
Kelly Preston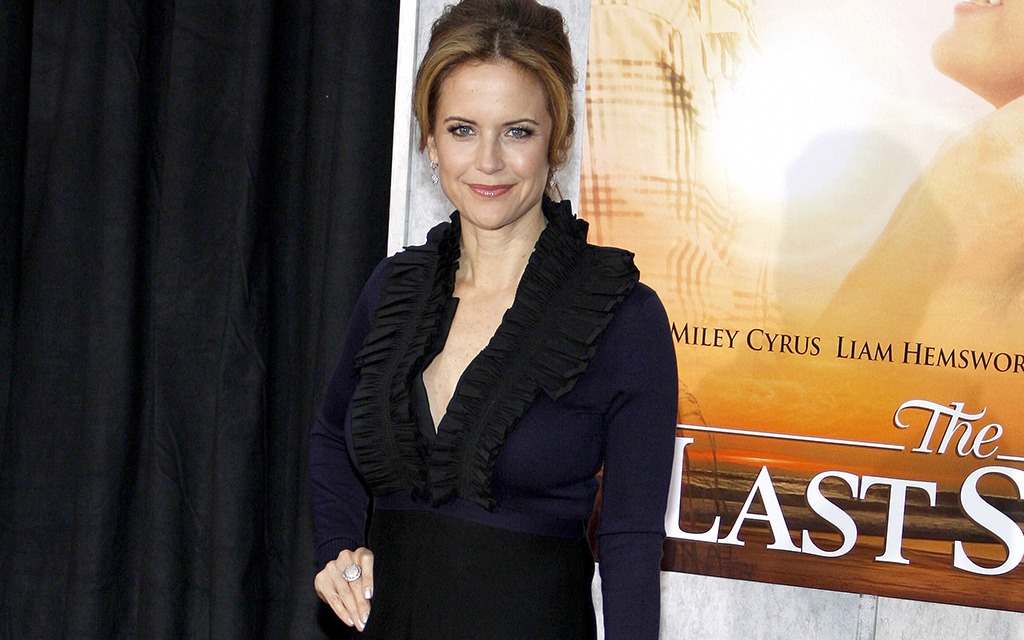 Healthy living and a healthy home are among the biggest priorities for 54-year-old actress Kelly Preston. In addition to playing tennis regularly, Preston tells Health that she's committed to living an organic lifestyle.
"All our home products are nontoxic. We eat primarily organic, and as little packaged and canned as possible," she says.
However, Preston has a weakness: sweets. "I'm loose about desserts! We're not obsessive. I say: Do what you can, enjoy yourself, and don't live in fear."
Halle Berry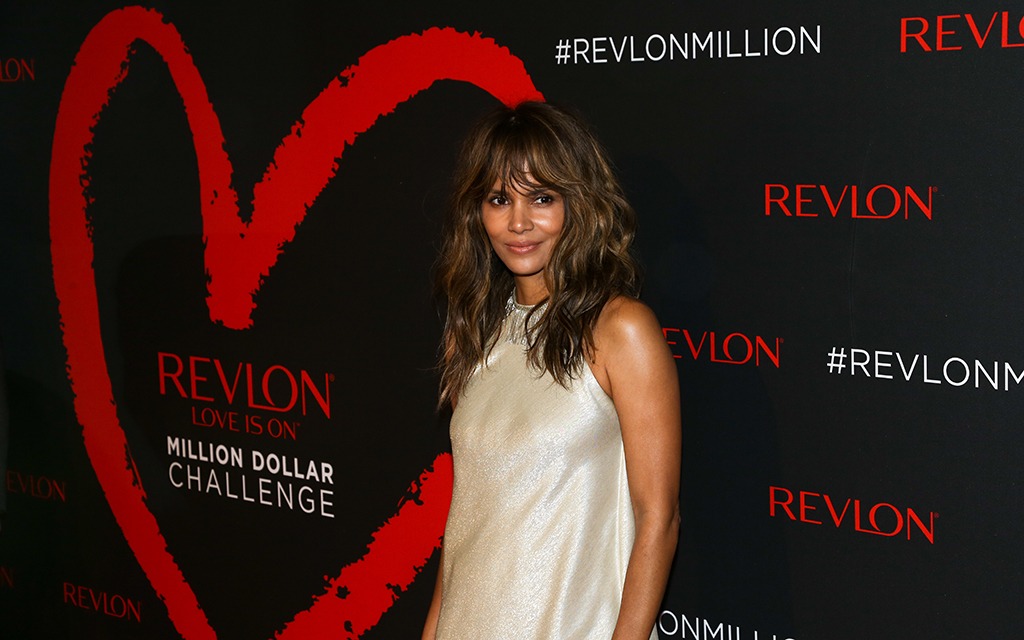 It's clear from looking at Halle Berry that the 50-year-old actress is no couch potato. In fact, her trainer, Nat Bardonnet, says that few people could keep up with her in the gym.
Bardonnet says the star keeps fit by doing "power workouts" —30-minute high-intensity sessions— three times a week.
"The way I push Halle, not many people would be able to last," Bardonnet tells People. "She has great energy."
Marisa Tomei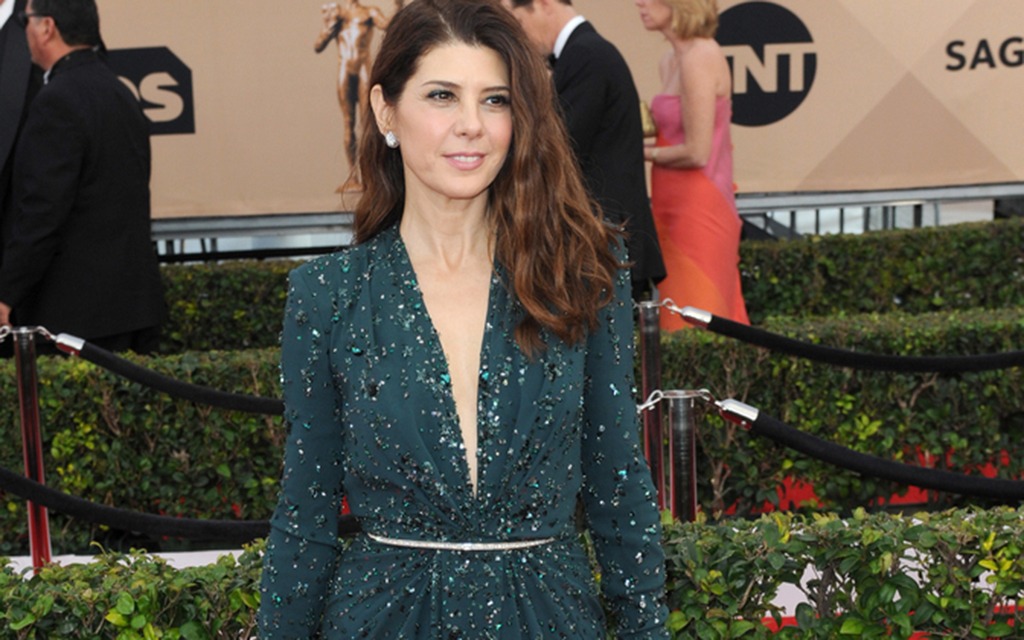 Fun and fitness go hand-in-hand for 52-year-old actress Marisa Tomei. The Oscar winner turns to dancing and hula hooping to get in a calorie burn, she reveals to Vogue. Tomei also admits to regularly practicing Pilates and bringing resistance bands with her when she travels.
As for her eating habits, Tomei says she never got into coffee, but tries to start her day off with healthy protein, grazing every few hours to keep her energy levels high.
"I find that protein wakes up my brain and gets me ready for the rest of my day," she says. To maintain that 'get up and go,'" she says. In fact, protein makes every meal more weight loss-friendly—not just breakfast. Add more of the muscle-building macronutrient to your meals with these 29 Best-Ever Proteins For Weight Loss.
Sarah Crow
Sarah Crow is a senior editor at Eat This, Not That!, where she focuses on celebrity news and health coverage.
Read more about Sarah