5 Ways Padma Lakshmi Loses Weight After Eating "Top Chef" Food
5 ways Padma Lakshmi stays slim and loses weight.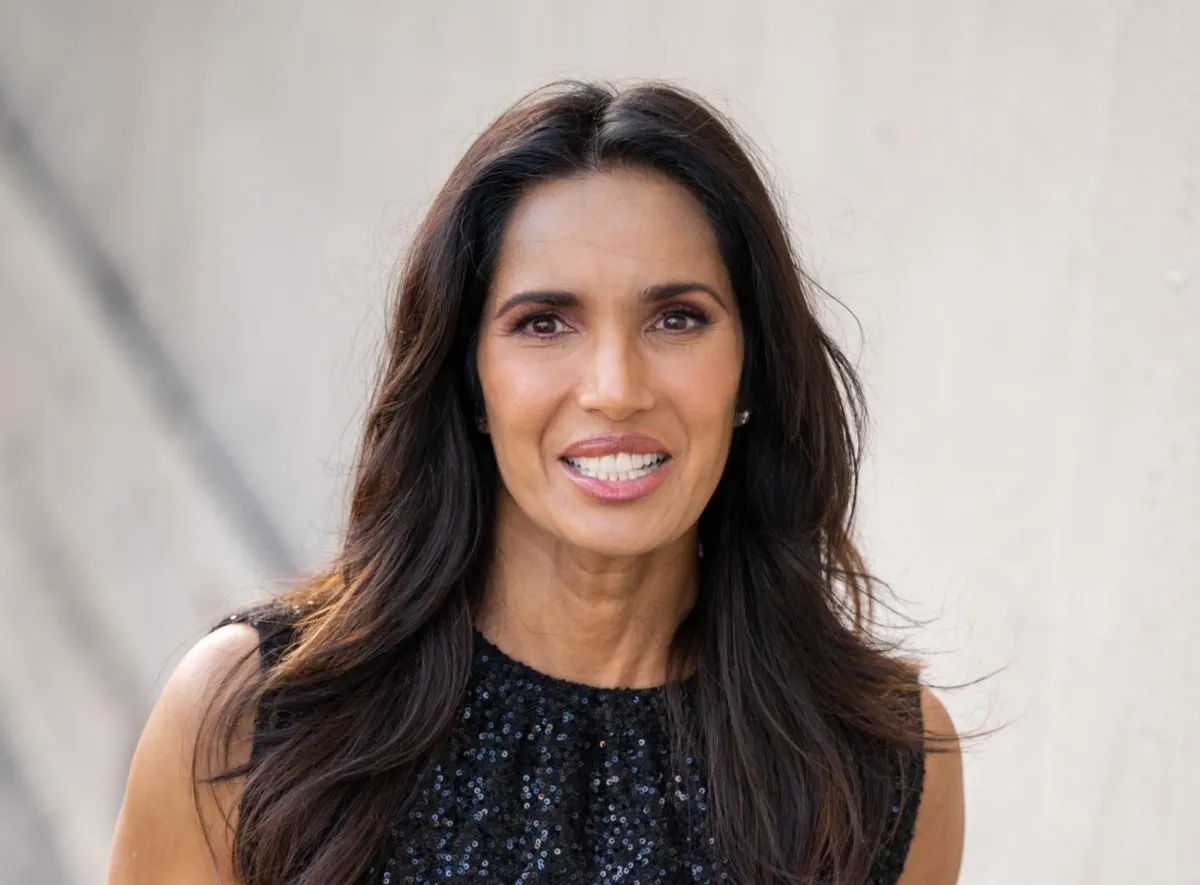 It's hard to believe that Padma Lakshmi eats bacon and chugs bourbon for a living given the toned physique that she recently showed off for a Sports Illustrated photoshoot, in which she stunned in a barely-there gold-shelled two-piece bikini. "I'm not going to lie, I was pretty nervous," she said in a promo video. "I'm 52 years old, and I think I look great for my age and I definitely work at it."
Lakshmi focuses on dropping a few pounds after each season of Top Chef where she served as a judge for 17 years (she announced in June she was leaving the show). During her time on the award-winning Bravo series, Lakshmi would consume "5,000 to 8,000 calories a day," she revealed to The Hollywood Reporter, and would "gain anywhere from 10 to 17 pounds every season." She also shared it would take 12 weeks to lose what she gained in six weeks. So how does she do it? Here's five ways Lakshmi sheds weight and what health experts think of her diet and fitness methods. 
1
She Follows a Mostly Plant-Based Diet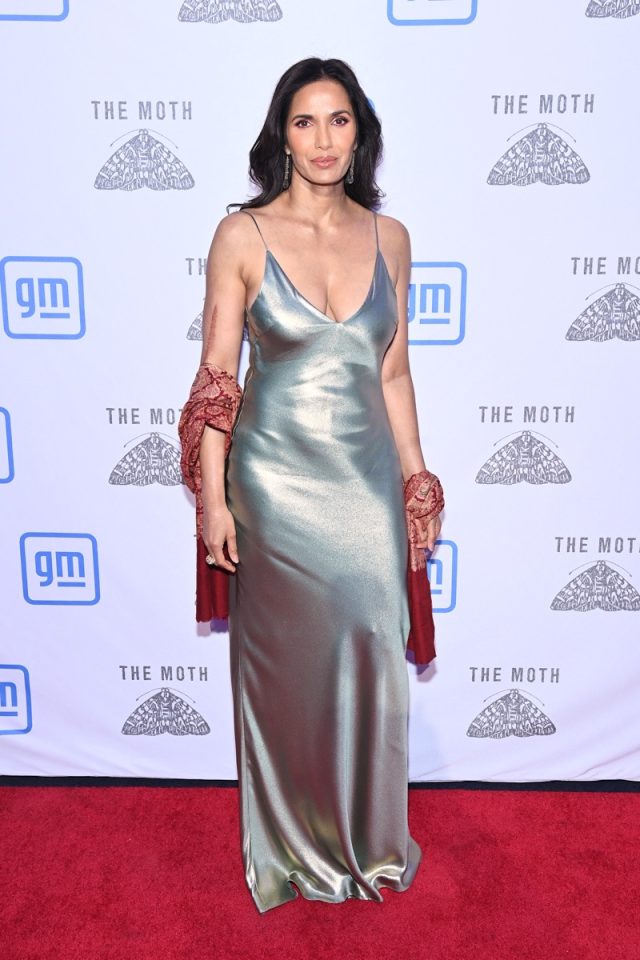 When Lakshmi is not traveling or filming a show, she follows a plant-based diet. "I'm mostly plant-based at home," she told PEOPLE.6254a4d1642c605c54bf1cab17d50f1e
What the Expert Says: A plant-based diet can lower rates of heart disease, type 2 diabetes, and some cancers, Harvard Health reports. However, there's a misconception about the cost factor according to Trista Best, Registered Dietitian, Environmental Health Specialist, and Adjunct Nutrition Professor. "It is thought that a plant-based diet is both expensive and bland, but this is not necessarily the case," she tells us. "Yes, a plant-based diet can add up quickly in terms of cost, but so long as you are avoiding those expensive pre-packaged vegan products, the cost is relatively low. For instance, a diet rich in legumes, potatoes, and canned or frozen vegetables is low-cost and plant-based. A meal of rice and beans with frozen broccoli and pico de gallo makes a nutrient-dense lunch at a very low cost."
She adds, "Beans are known for their protein content, but eating them paired with rice is the best way to get in all 9 essential amino acids. There are twenty amino acids, nine of which are essential, meaning they must be obtained through the diet, which is vital to plant-based dieters."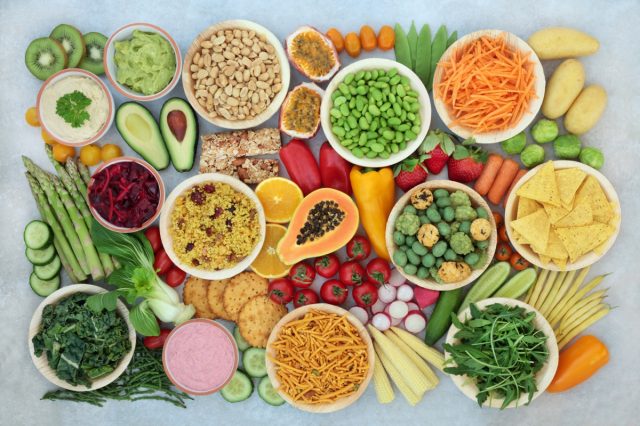 On Top Chef, Lakshmi sampled every type of dish, but at home, she limits how much meat she eats. "I'm not saying I'm a total vegetarian, but I tend not to eat that much red meat anyway in my personal life," she told the outlet.
What the Expert Says: "There is no magical formula to losing weight by eliminating meat," sports performance dietitian Destini Moody, RD, CSSD, LD, says. "Meaning just because you cut meat from your diet doesn't mean you'll automatically get slim. At the end of the day, calories matter no matter what foods you choose to eat." She adds, "However, It may be helpful to limit meat to replace it with fruits and vegetables, which we all need more of. Fruits and vegetables tend to be low in calories and rich in fiber which both can play a role in controlling hunger and weight."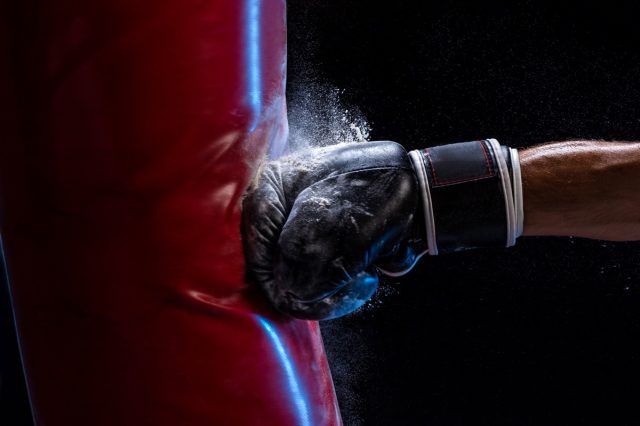 The TV personality has always made fitness a priority and one way she stays in such great shape is by boxing. "I've been boxing for over 20 years on and off when my joints permit," she told PEOPLE. "I love boxing," she said. "I mean, as much as boxing has helped me physically, it's done way more for me mentally. And I highly recommend it for anyone who's looking to feel more grounded, more focused, and more in their body, as well as have more clarity."
What the Expert Says: "Boxing is a wonderful strength, power, and cardiovascular exercise," certified personal trainer and registered dietitian Jesse Feder, with My Crohns and Colitis Team, states. "It can help increase muscle size, improve metabolic health markers, and promote weight loss."
In an Instagram video Lakshmi posted in 2021, she shows a series of exercises she does, including battle ropes, which is a great upper-body workout. 
What the Expert Says: "Battle ropes are a versatile and excellent modality to use in your training program," M.A. Sports Performance and USAW National Coach Jarrod Nobbe says. "Battle ropes allow for the upper body to be trained for strength, power, and endurance, in ways many other movements don't allow. There are a variety of exercises and movements that battle ropes may be used for. Depending on the prescribed variation, they will target the muscles in your upper body, core, and even lower body." He adds, "I love using them for power intervals and conditioning finishers for athletes and clients. Challenge your creativity by using different battle rope patterns in conjunction with lower body movements."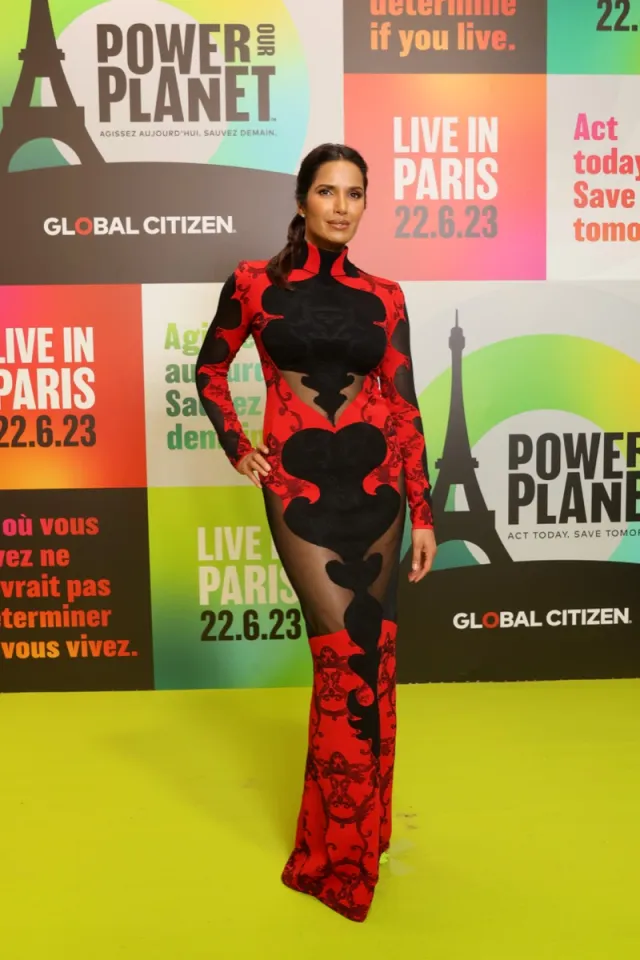 In addition to boxing, Lakshmi does cardio regularly. For her SI photo shoot, the mother of one said, "I just ramped everything up. I was already doing my post-Top Chef workout, which is just getting back into shape, so I just made sure that I did extra cardio," the former model told PEOPLE. 
What the Expert Says: Nobbe explains, "With just about anything in life, consistency yields progress. Consistency is the key to success and finding progress in and out of the gym. This is why we want to keep our workouts consistent! By now, you probably know that cardio is great for endurance, and work capacity, allows you to recover quicker, and is excellent for heart health. Keeping up with a consistent cardio program allows you to improve all these areas continually."
He continues, "Increase your workouts from week to week, whether distance completed, more rounds, or longer rounds with the same number of sets. A little bit each session goes a long way when you look back at your progress after time has passed." 
Heather Newgen
Heather Newgen has two decades of experience reporting and writing about health, fitness, entertainment and travel. Heather currently freelances for several publications.
Read more about Heather