15 Hot Body Tips from Paige VanZant
Blast away belly fat and boost your energy with tips from UFC athlete and Dancing with the Stars favorite, Paige VanZant!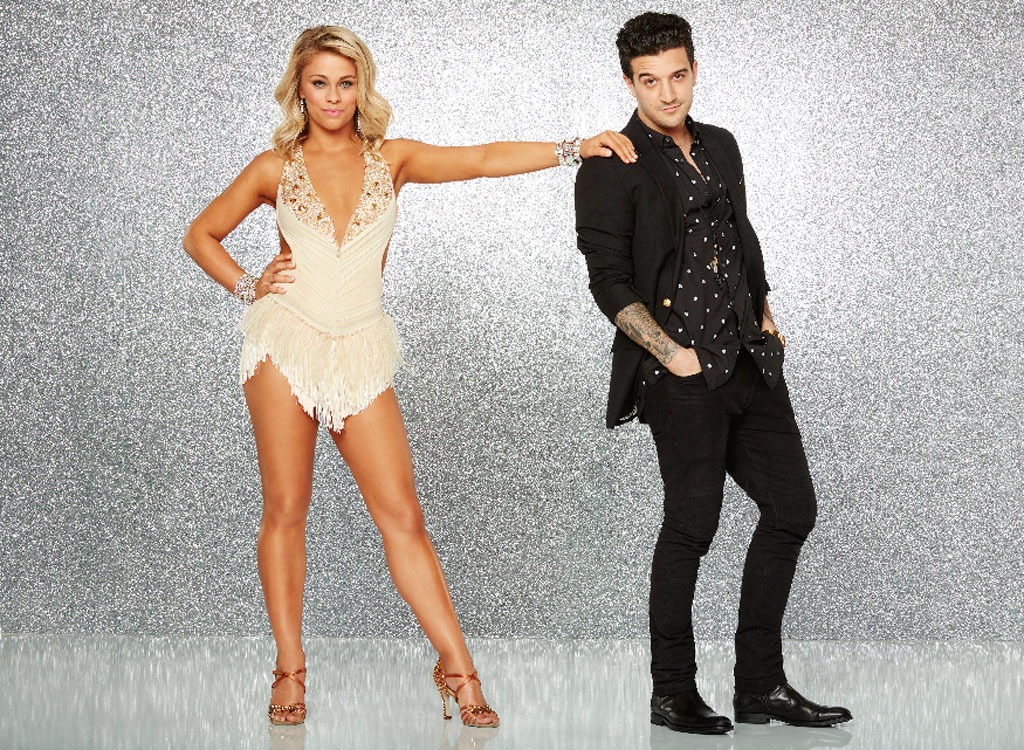 She may only be 22 years-old, but we'd argue that Paige VanZant has lived a fuller life than many people twice her age. As a child actress she appeared in a pretty awesome mop commercial (hey, she had to start somewhere, right?) and, more recently, she's appeared in advertisements for powerhouse brands like Nike and Columbia. But those are just her extracurriculars. In ESPN-loving circles, VanZant is best known as a top-ranking UFC fighter in the women's Strawweight division (111-118.9 lbs). And for those who prefer E! News to Sports Center, VanZant is recognized as one of the contestants competing in the newest season of the ABC's "Dancing with the Stars."
Paired with professional dancer Mark Ballas, VanZant is already a fan- and judge-favorite, kicking off the competition last week with a score of 21 out of 30. Aside from her killer dance moves (Paige grew up taking dance lessons at her parents' studio), fans around the globe couldn't help but notice the 5'4" star's ridiculously-toned physique. Though many contestants leave the show with envy-worthy bodies, few of them start the season in peak condition; so, she definitely stands out from the crowd.
Sure, all of her MMA training leading up to the show opener helped VanZant get in tip-top shape, but it's her sensible diet and motivation strategies that help her maintain her energy and TV-ready bod year round. How can we be so sure? Because she spilled her top get-fit, stay-fit tips exclusively with Eat This, Not That! Read on to find out how to melt fat and boost your energy, à la VanZant. And for even more tried and true weight loss hacks, check out these 30 Skinny Secrets from the World's Sexiest Women
Let's be honest; going to the gym can be a total drag. Even if you belong to one of the swankier ones, there's something about staring at the wall while you're picking up heavy things and putting them down that's a bit "blah." To mix things up a bit so you don't fall off the fitness bandwagon altogether, Paige suggests breaking a sweat somewhere outside with Instagram-worthy scenery. "Go on walks or hikes somewhere with pretty scenery or find a place that's peaceful where you can enjoy being active in the environment," suggests VanZant. "When you surround yourself with sights you enjoy, it distracts from the fact that you're working out." For more fun and creative ways to blast away calories outside the gym, check out these 19 Ways to Burn 100 Calories Without a Gym.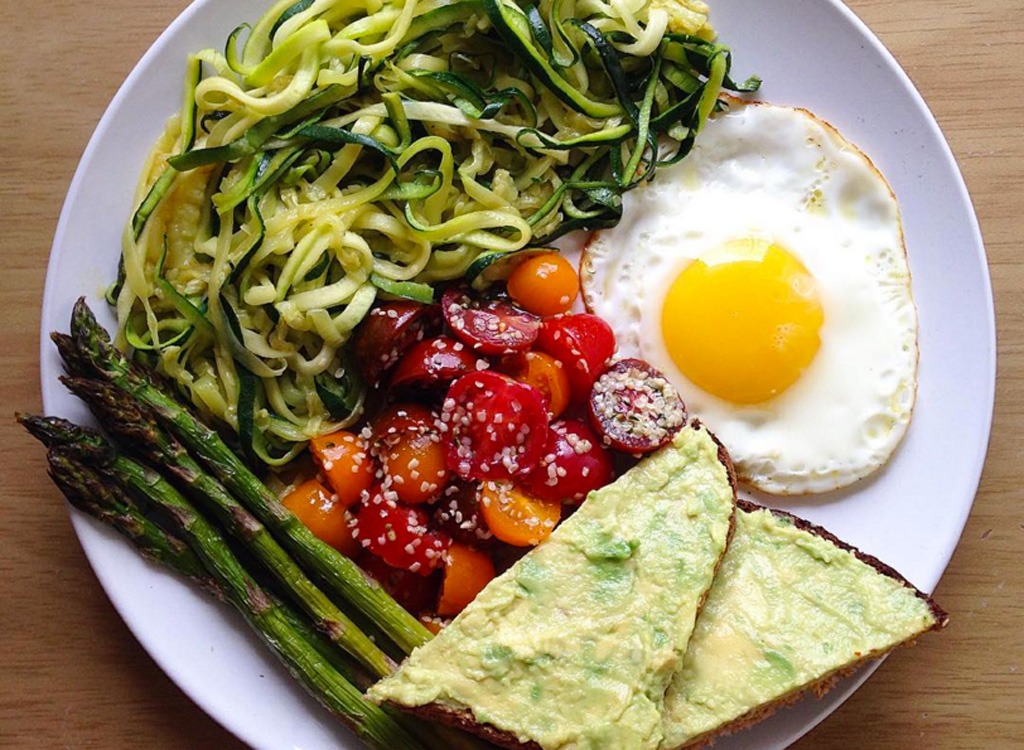 "To stay fit and lose weight you have to make sure you eat enough food, says VanZant. "If I don't eat enough it has the opposite effect on my body. I'm literally always hungry and always eating something healthy to fuel my body." Smart going, Paige. When you take in too few calories, it can cause your body to lose muscle mass, which will decrease the rate of your metabolism. Plus, when you skimp on calories, your body slows the rate at which is burns calories to conserve the fuel it's got. For more ways to keep your body burning calories 24/7, avoid these 25 Things You're Doing to Slow Your Metabolism.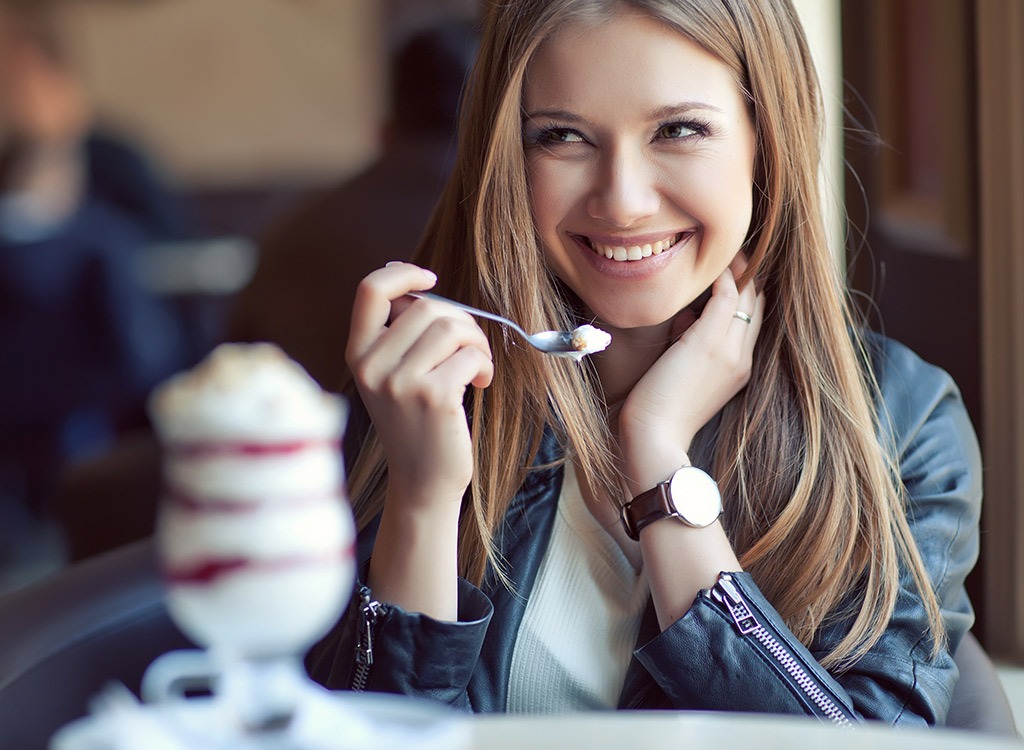 "Whether you're trying to lose weight, or just want to stay fit and healthy, I think it's important to treat yourself in moderation," the former ballet dancer tells us. "If I deprive myself of good treats then I'm not happy, and when I'm not happy it's hard to stay positive. When I allow myself sweets in small amounts, it also prevents binge eating, which makes me feel sick afterward." To eat your cake and lose weight, too, check out our report How to Control Serving Size at Home to Lose Weight.
DON'T STRESS ABOUT THE SCALE
While some reports say weighing yourself often is a great way to stay on track with a weight loss plan, other findings suggest that measuring progress by how tight your skinny jeans feel is a better approach. Paige lives by the latter mindset—which is pretty interesting considering she has to make weight before she can step into the ring for a match. "Don't stress yourself out about numbers on the scale," the fit fighter tells us. "Set goals, but understand muscle weighs more than fat so the number on the scale might even go up as you get more fit. To measure my success, I go by how my clothes fit."
TAKE TIME TO ADJUST & DON'T BE AFRAID TO RESTART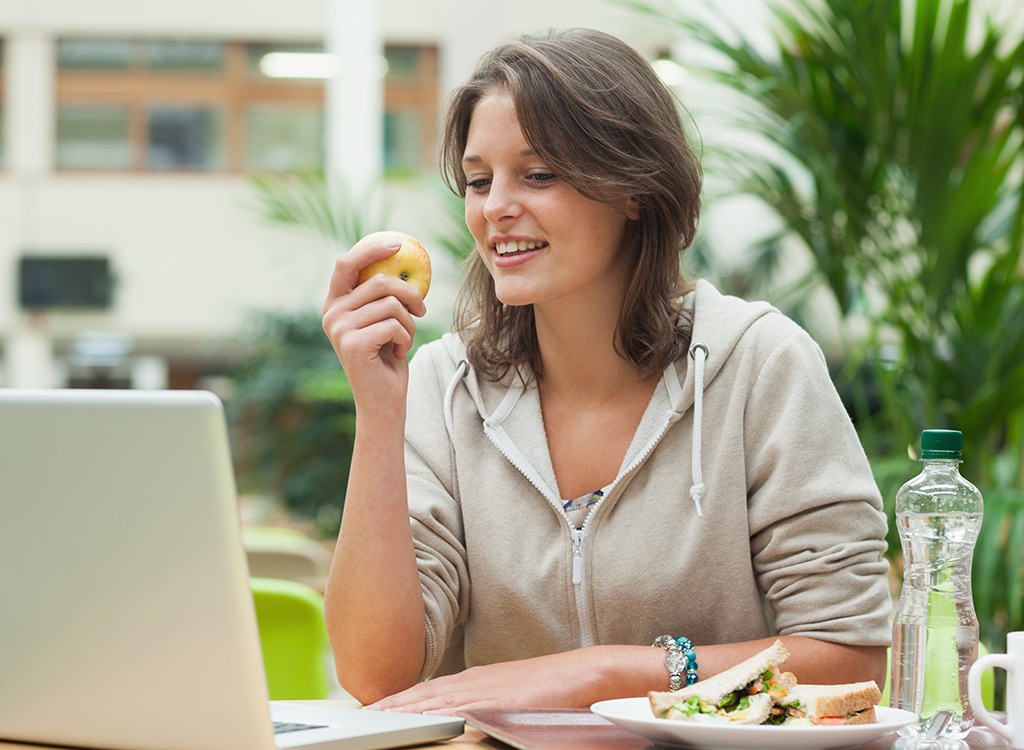 If you're just starting on a path toward healthy living, you've already overcome the most difficult hurdle: the beginning. The second most difficult challenge? Being kind to yourself when you stray from your plan—which most people inevitably will—it takes about three weeks to form new habits, after all. "Give yourself time to adjust to the lifestyle. Nothing changes overnight. Your body needs time to adjust and it gets easier as it becomes a lifestyle," Paige tells us. The important thing is that you don't give up. "It's never too late to start and it's never too late to try again. If you eat badly or don't exercise one day, it's okay to restart. Never give up on yourself," she adds. For more slim down hacks, check out these 50 Best-Ever Weight Loss Tips.
Blowing all your cash on a trendy watermelon water or muscle-building beverages is silly—and not to mention, unproductive. Investing your money in good produce, however, is smart—especially if that means you'll be more inclined to want to eat the stuff. "It lasts longer. It tastes better. It's worth it," says VanZant of dropping dough on fancy fruits and veggies. For more grocery store tips, check out our exclusive report, 17 Simple Ways to Save $255 a Month on Groceries.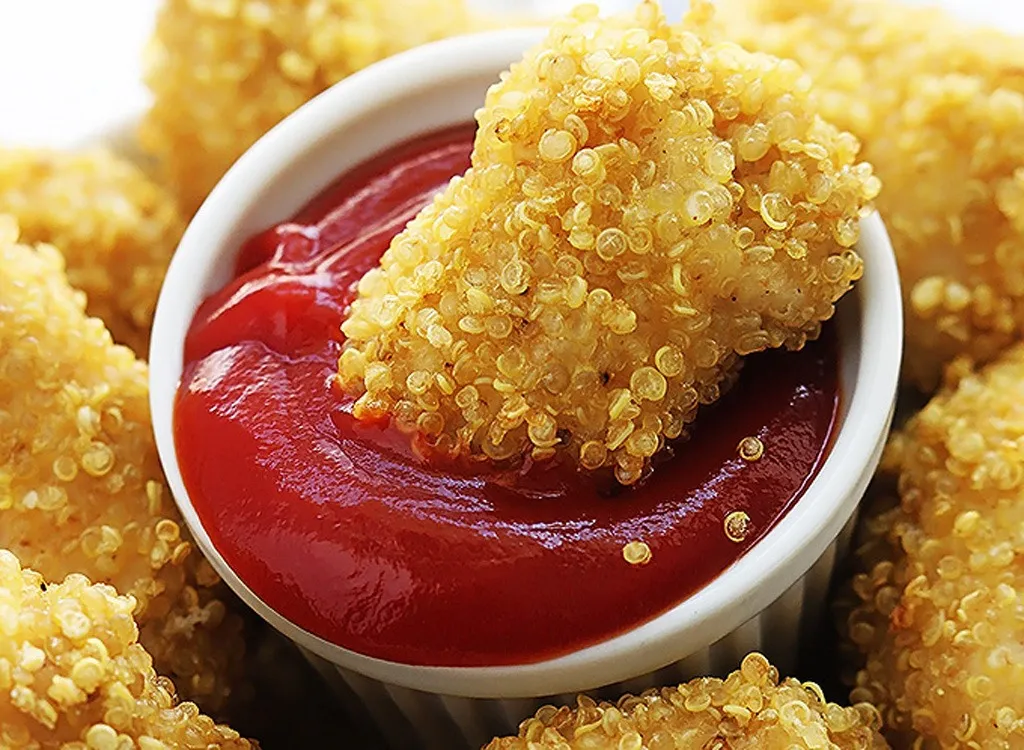 Everyone gets junk food cravings from time-to-time, even pro athletes. To stay on track without denying her taste buds, VanZant cooks up healthy alternatives to her favorite indulgent dishes. "I'll substitute tofu for chicken when I'm cooking curry and trick myself into eating more veggies by adding spices. It helps big time," she says. Looking for more ways to healthify nuggets, burgers, fries, and more? Then check out these 20 Homemade, Healthy "Fast Food" Recipes.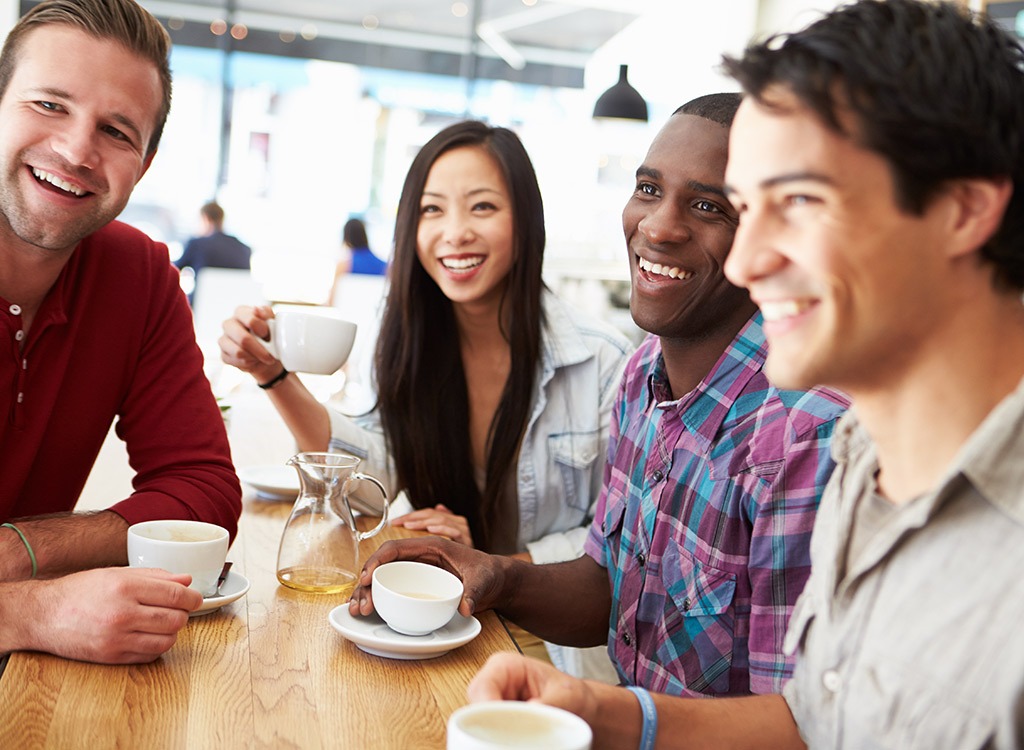 It's really hard to stick to a consistent workout schedule and eat a clean diet when no one else in your life has the same priorities. For this reason, Paige says she aims to surround herself with people who have similar goals and interests. "It helps me stay focused," she explains. To follow her lead, join a workout class or a month long healthy cooking course to meet others who are trying to lead a healthier life.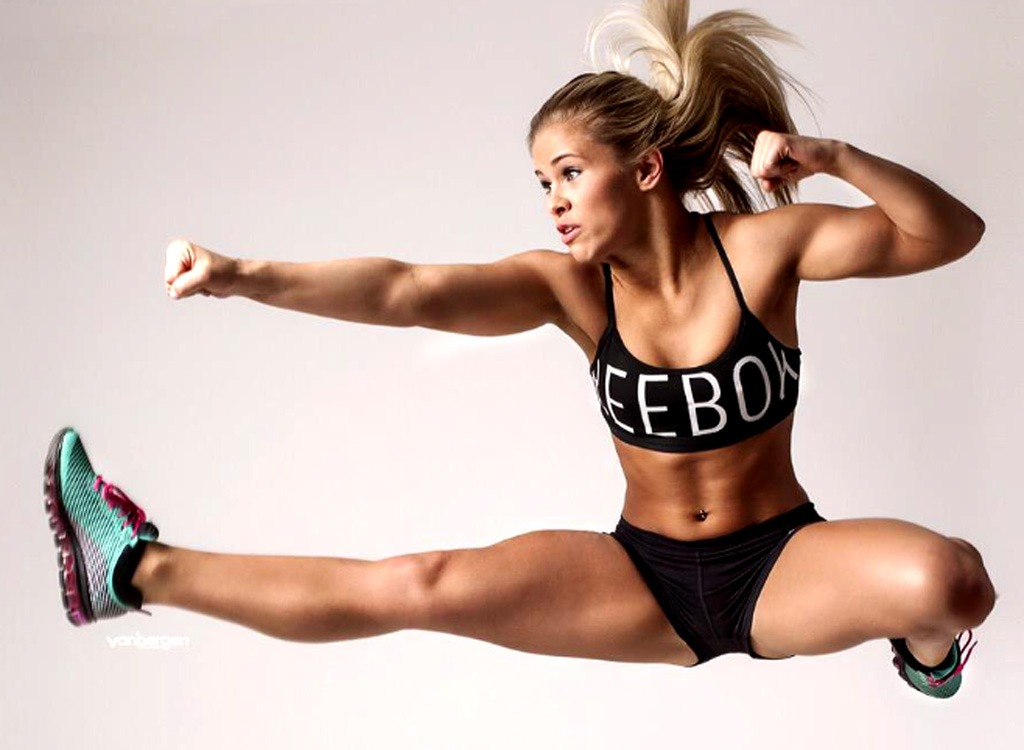 If your exercise regimen isn't fun or enjoyable, the odds that you'll stick with it are low. "To keep things interesting, find a fun kickboxing class or another workout or class you enjoy, suggests VanZant. "Whether it's a weight lifting by yourself or a weekly Zumba class with your friend, it doesn't matter. Just find something you like that keeps you active." For more ways to lose weight—without driving yourself crazy, check out these 35 Fun Ways to Lose Weight.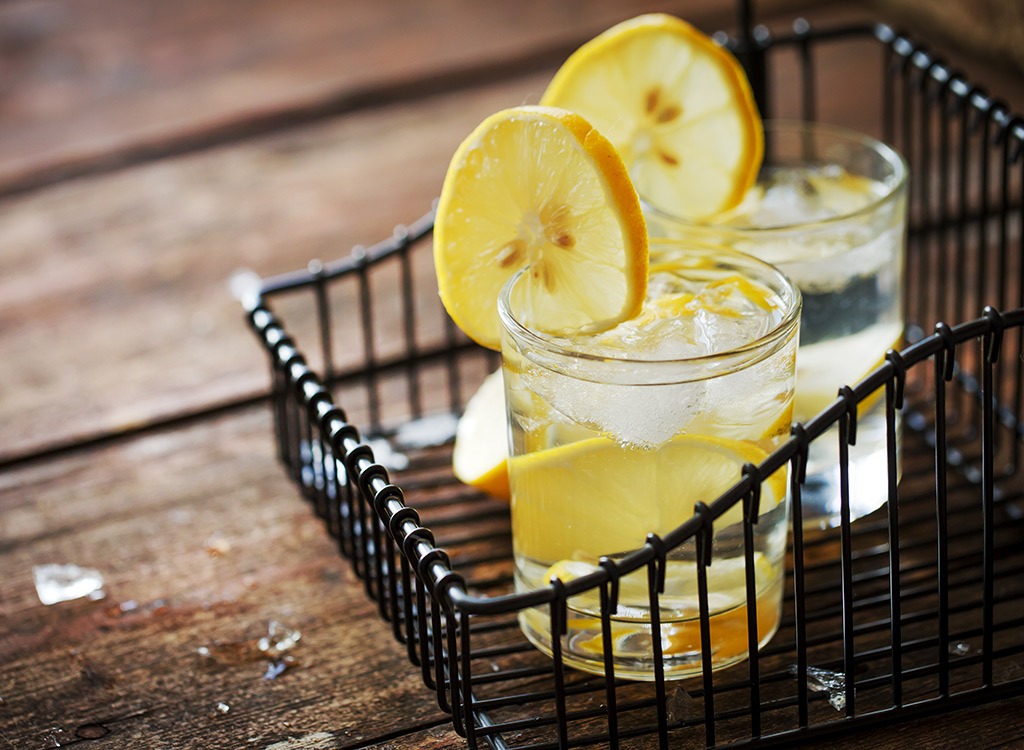 Drinking more H20 is one of the easiest ways to drop pounds. "Most people don't drink the amount of water their bodies require," says Paige. "When you're hydrated, everything works better and you feel better, too." And science backs her claims. Not only does agua stave off hunger by keeping your belly full, it also increases the rate at which you'll burn calories, according to a study in The Journal of Clinical Endocrinology and Metabolism. After drinking approximately 17 ounces of water (about 2 tall glasses), participants' metabolic rates increased by 30 percent. The researchers estimate that increasing water intake by 1.5 liters a day (about 6 cups) would burn an extra 17,400 calories over the course of the year—a weight loss of approximately five pounds! Can't stand the taste of plain water? Try one of these 50 Best Detox Waters for Fat Burning and Weight Loss.
MAKEOVER YOUR SNACK DRAWER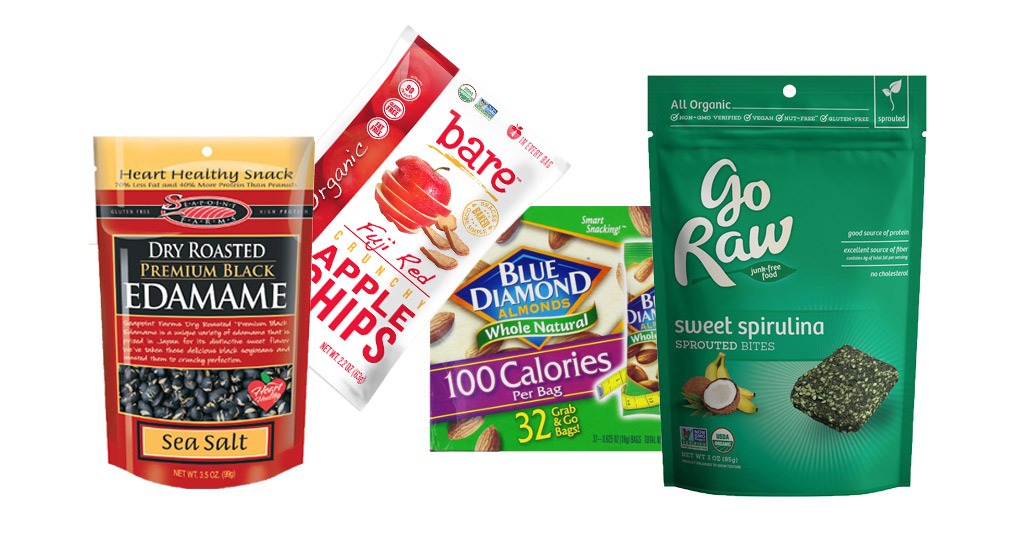 "I'm a big nighttime snacker so having healthy snacks on hand is a must for me," reveals Paige. If you're trying to be better about your diet, she suggests doing the same! Not sure what to stock up on? You can't go wrong with raw fruits, veggies, nuts, or any of these 25 Eat This! Snacks Delivered to Your Door!6254a4d1642c605c54bf1cab17d50f1e
"A great playlist makes everything better. I'm constantly listening to music and finding new songs to workout to so it changes frequently. This prevents my workouts from getting boring," says the Oregon-native. For more ways to stay on track and keep your head in the weight loss game, check out these 40 Tips for Motivation That Actually Work.
UP YOUR AUTHULEASURE GAME
Looking for even more ways to stay motivated and excited to workout? "Get really fun cute workout clothes. When I have something cute to wear, it makes me want to go workout. It's also more comfortable to move around when I have workout clothes that fit me comfortably." Web-based stores like Carbon38 and Bandier sell an eclectic mix of offerings that you won't find at your local mall.
"Life is about being happy," says Paige. Find things that make you smile and incorporate them into your weekly routine. Whether it's art lessons, a weekly book club, or a weekend ritual with your bestie, stick to it. Losing weight is for naught if you're totally miserable.
Image #13 courtesy of @bandierfit, image #15 courtesy of @zestmylemon