The Most Popular Breakfast The Year You Were Born
These weren't exactly healthy options.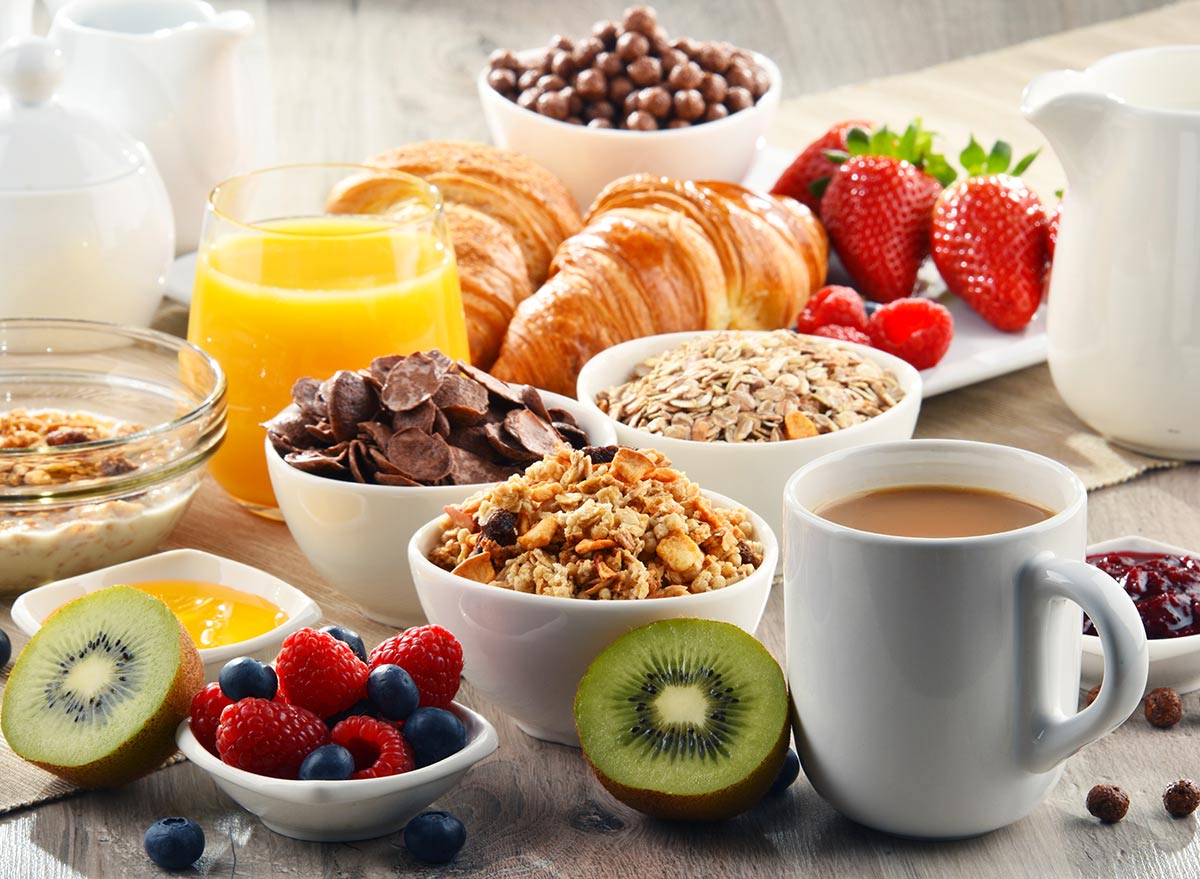 Whether breakfast is the most important meal of the day to you or not, it's certainly a meal that's evolved over the last few decades. But one breakfast item has remained popular since 1970, and that's everyone's favorite way to start the day: cereal. Over the years, we've seen cereal tie-ins with beloved cartoons and mash-ups of different sweets in cereal boxes.
We've also seen the rise of big chains making on-the-go breakfast sandwiches, and of course, the rise of a certain famous coffee chain—we all need a little caffeine to start the day. Read on to find out what breakfast was popular the year you were born, in school, and beyond.
And for more, don't miss these 15 Classic American Desserts That Deserve a Comeback.
1970: Kellogg's Frosted Mini-Wheats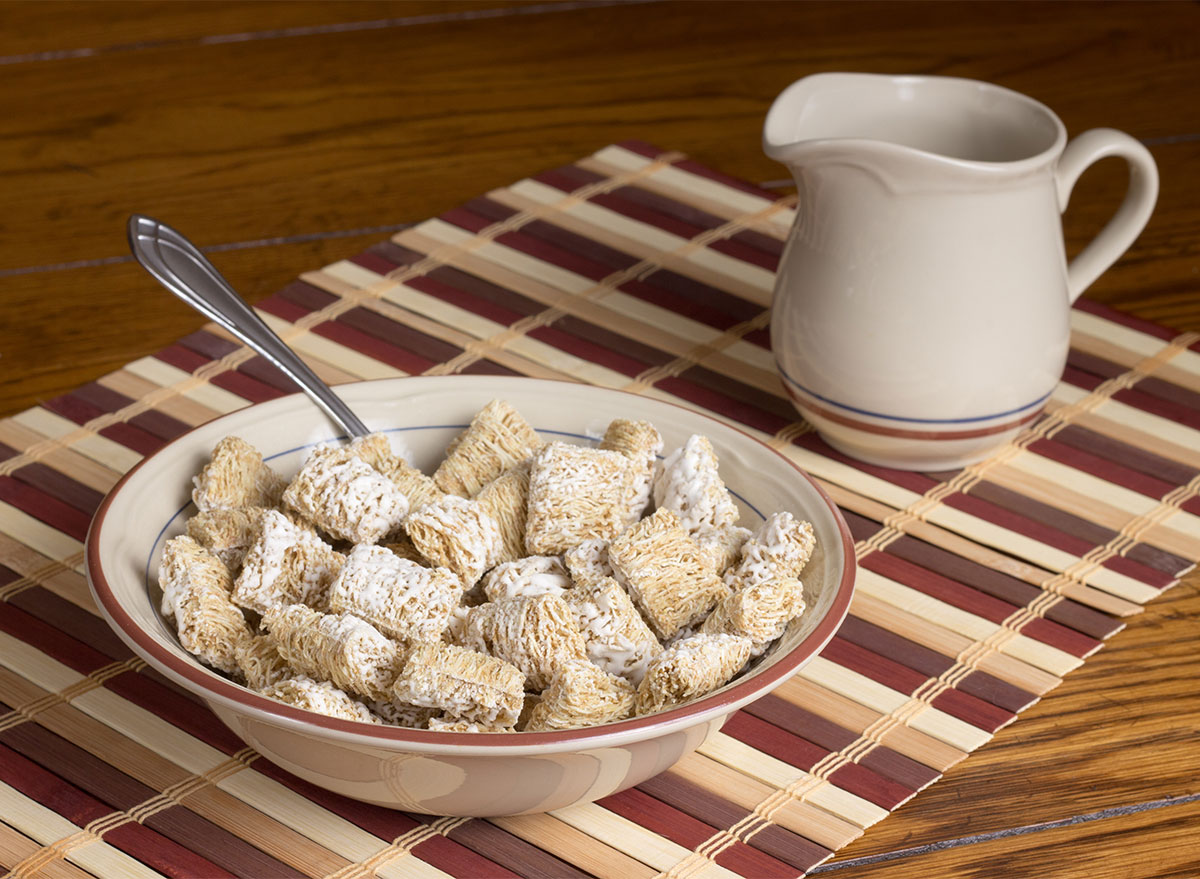 The iconic wheat cereal, topped with sugary white frosting, made its national debut in 1970, instantly becoming a breakfast staple.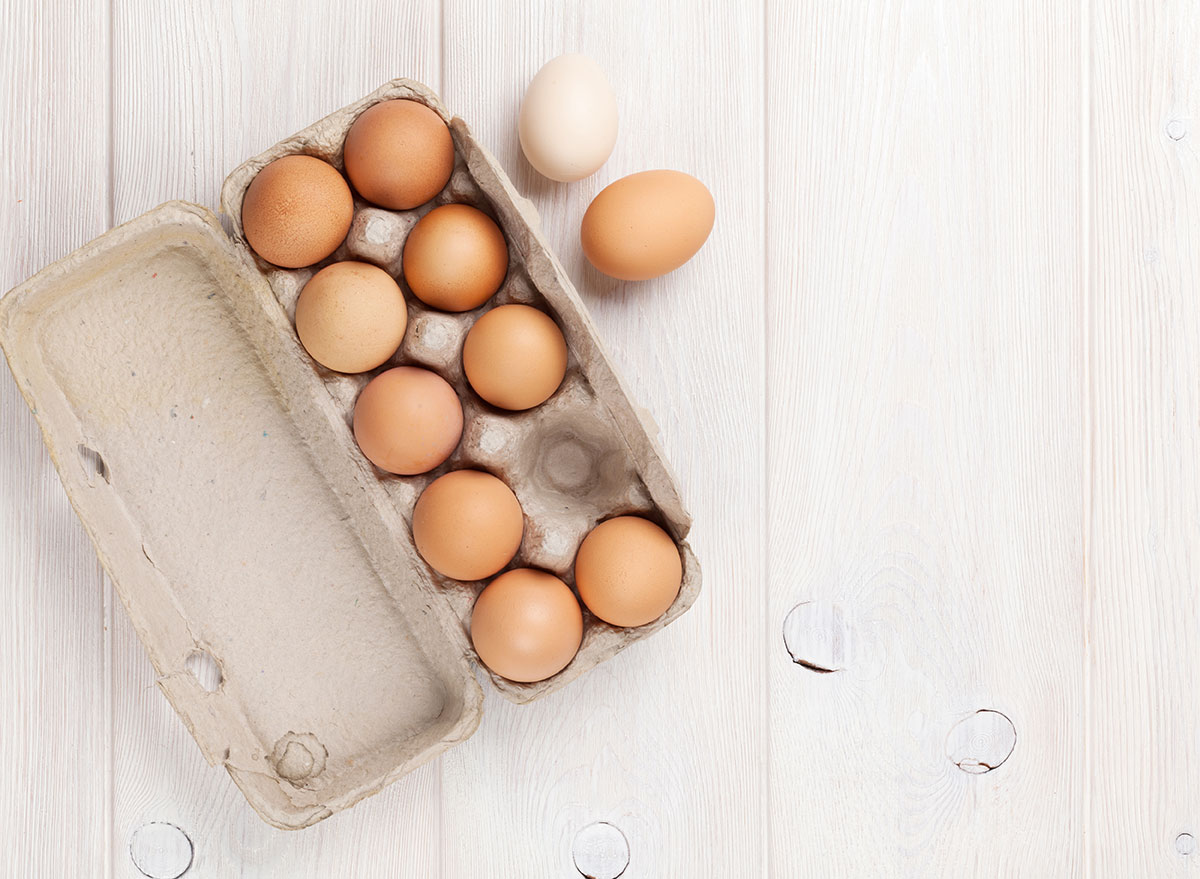 We're never going to turn down a cheesy breakfast casserole, but as this recipe card from Betty Crocker circa 1971 shows, eating casseroles for breakfast defined weekend mornings in the '70s.
1972: Recipes with granola
While granola had been around for 100 years by the early '70s, it took off as a "health food" in the late '60s and early '70s. While most people had been making it themselves in the past, General Mills launched ready-to-eat granola brands like Nature Valley, making the crunchy cereal popular nationwide.
1973: Pink Panther Flakes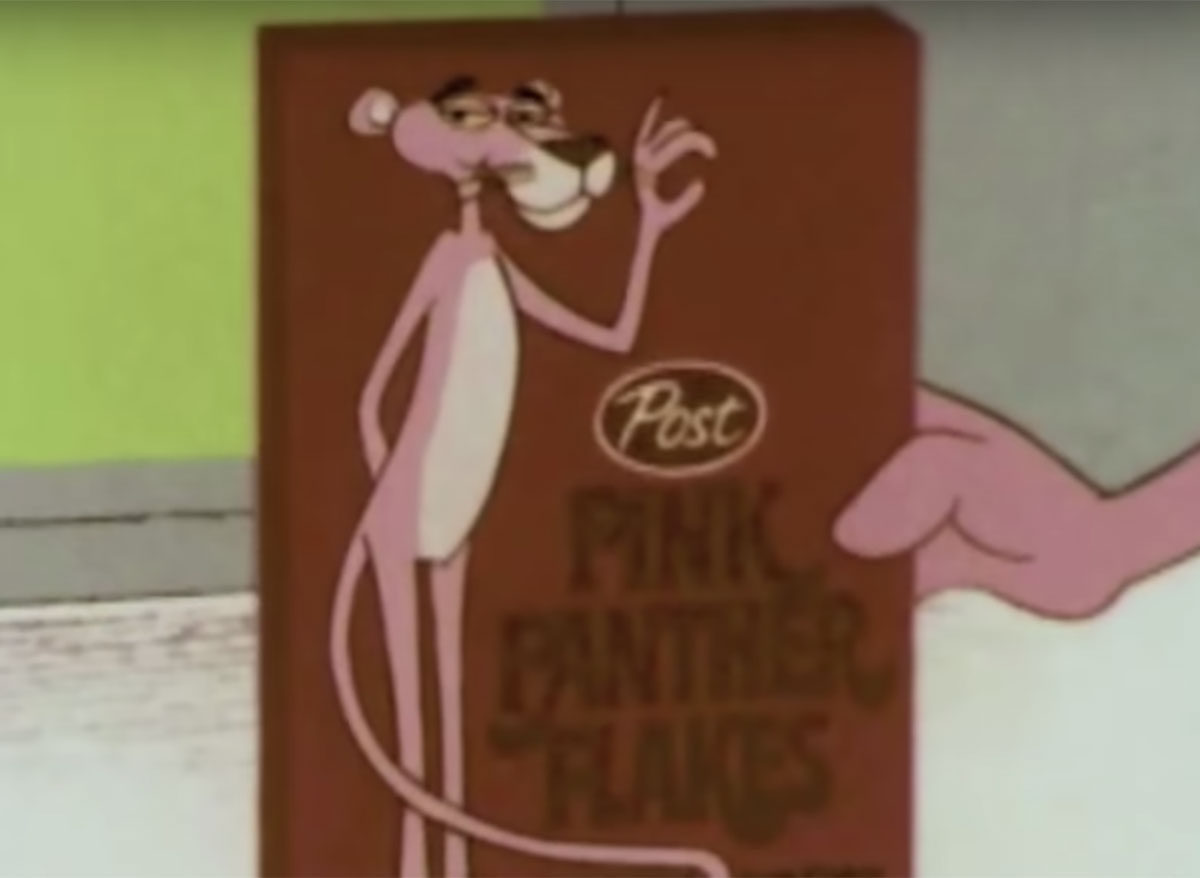 Introduced in 1973, this bubblegum-pink, sugar-covered cereal was a tie-in with the Pink Panther Saturday morning cartoon and supposedly was fortified with eight essential vitamins. We're a little dubious about that claim, but it did turn your milk pink.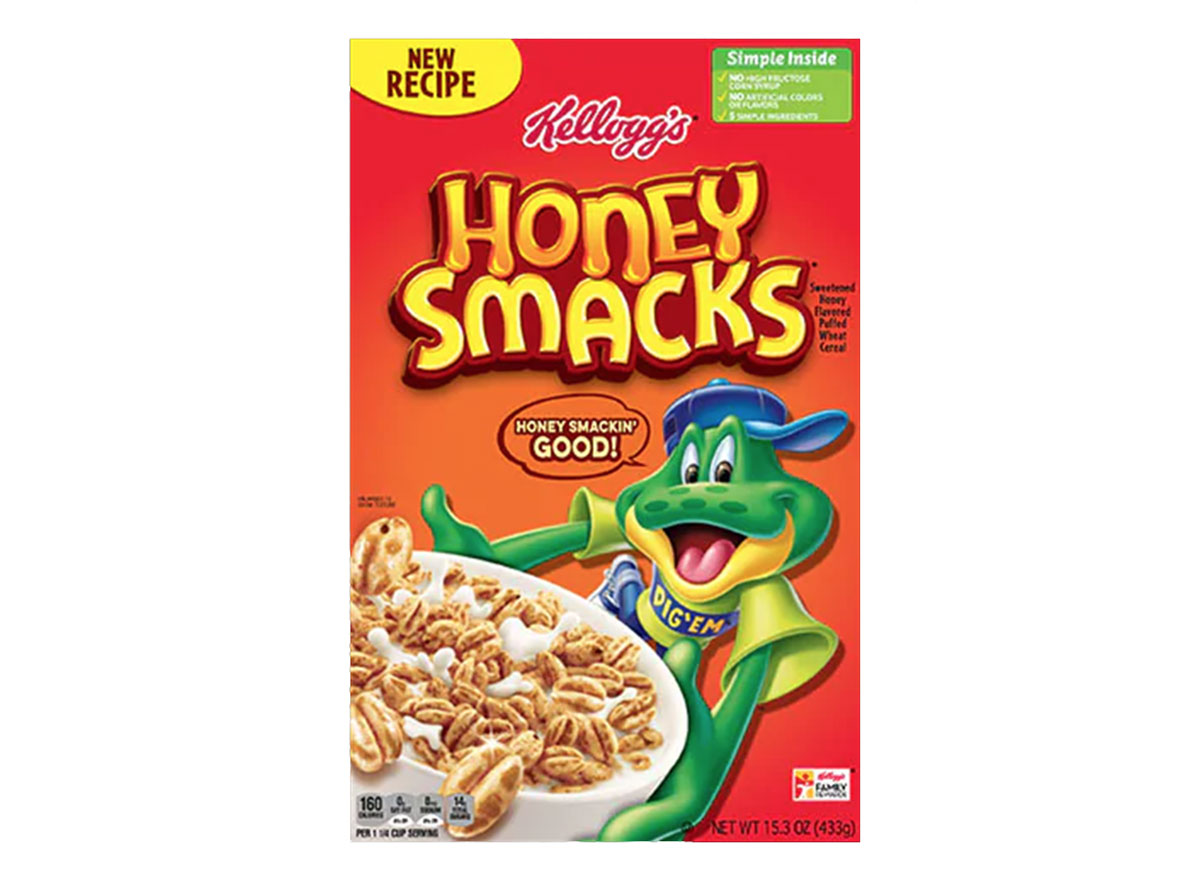 6254a4d1642c605c54bf1cab17d50f1e
Created in the 1970s, Sugar Smacks featured the frog character "Dig Em;" cartoon-loving kids will remember watching him promote the cereal every Saturday morning. In the '80s, the name was changed to the slightly healthier-sounding Honey Smacks.
1975: McDonald's Egg McMuffin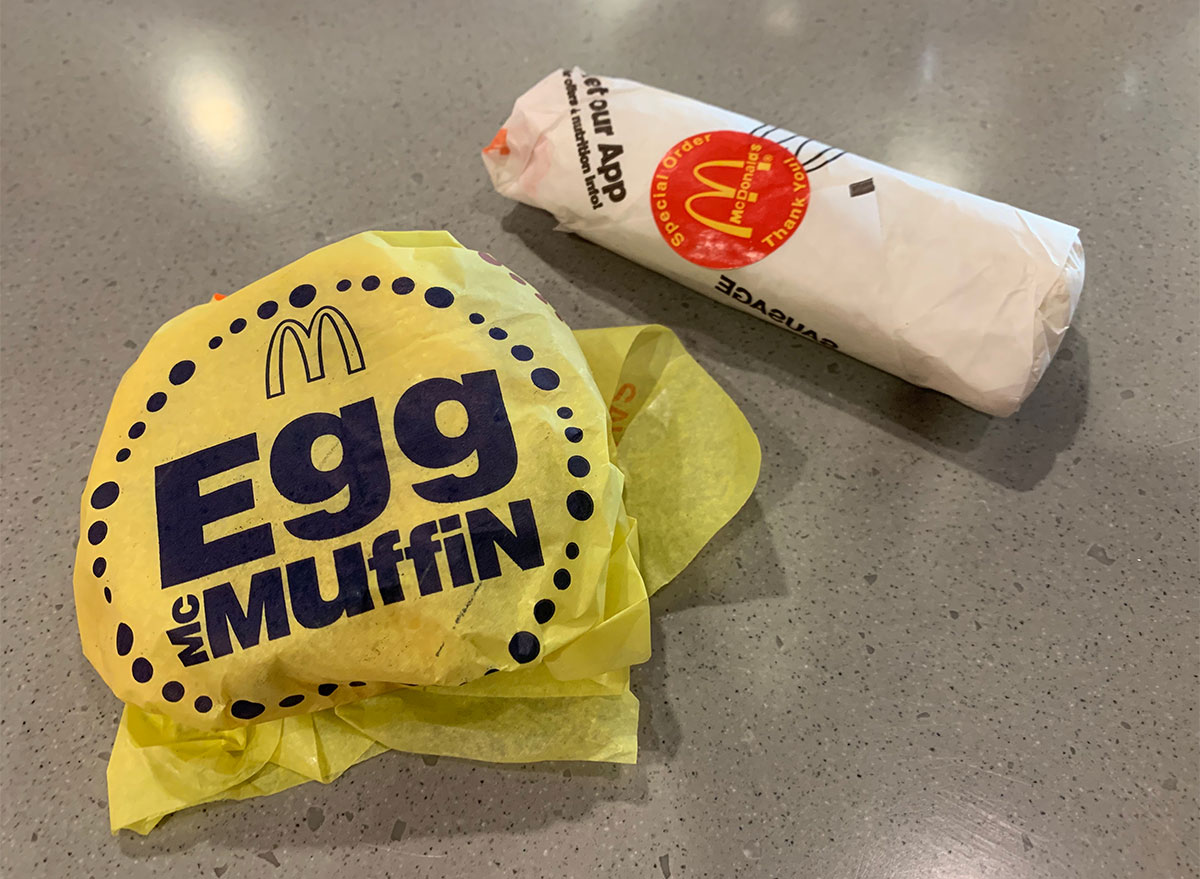 Introduced in 1972, the iconic McMuffin rolled out nationally in 1975 and was designed to be a portable eggs benedict. The sandwich is still a favorite for a quick breakfast today.
1976: Nature Valley Granola Bars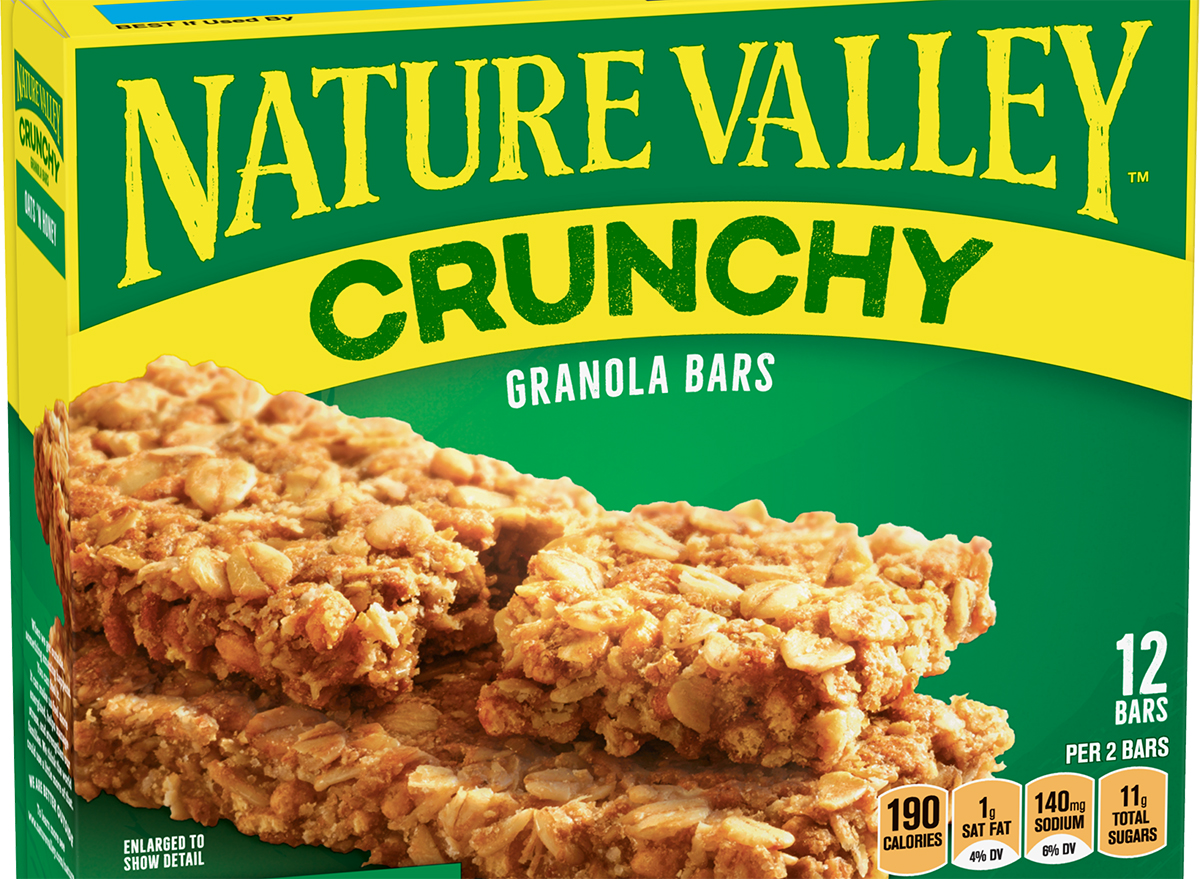 In the '70s, people vacillated between healthy breakfasts and sugary cereals, so Nature Valley made eating "healthy" easier with to-go granola bars.
Another over-the-top cereal from the glorious 1970s, Crazy Cow was a frosted cereal that turned your milk chocolate but also had eight vitamins and iron. It's all about balance, right?
Debuting in France in 1965, Yoplait made its way across the Atlantic in the '70s, becoming—and remaining—one of the most popular breakfasts (and snacks) in the United States.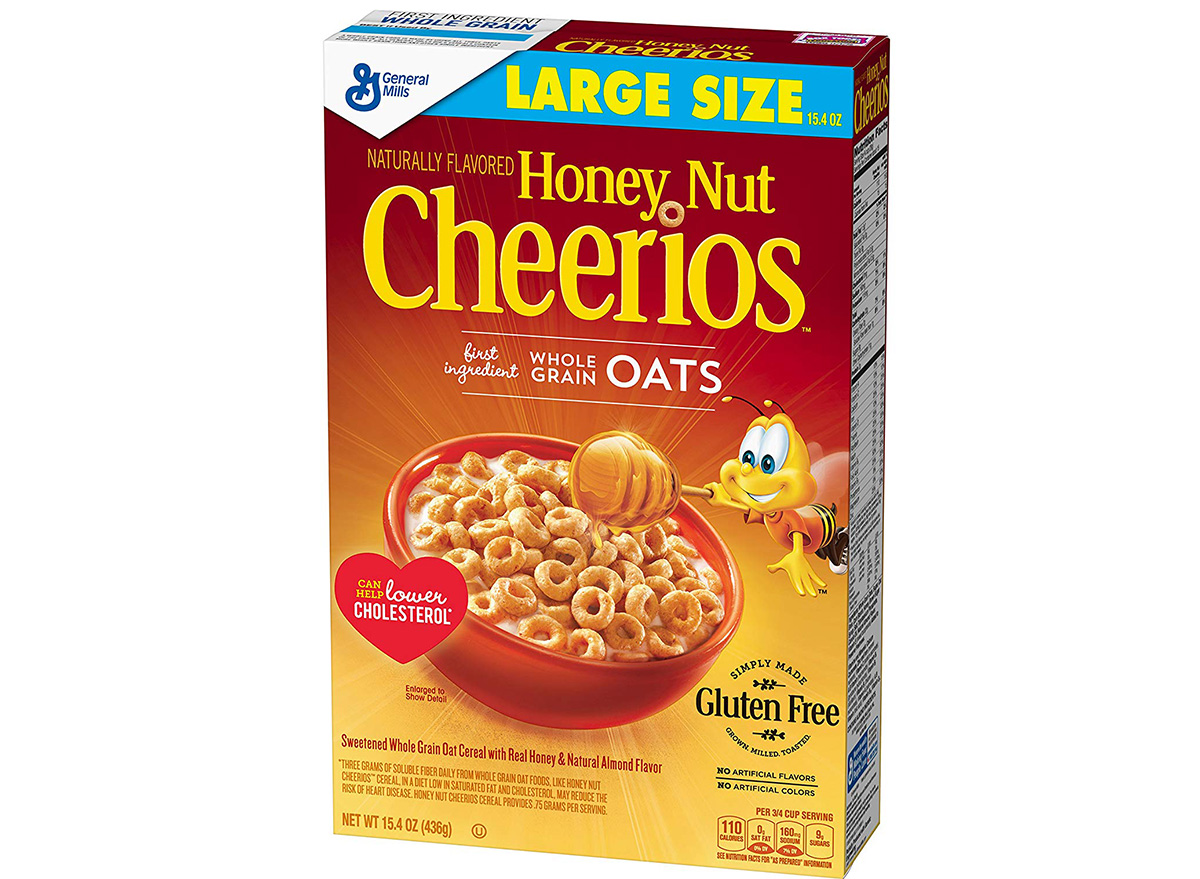 By the '70s, Cheerios had been around for almost 40 years. And while there are many flavors now, the first was Honey Nut Cheerios, which hit store shelves in 1979.
1980: Powdered Donutz Cereal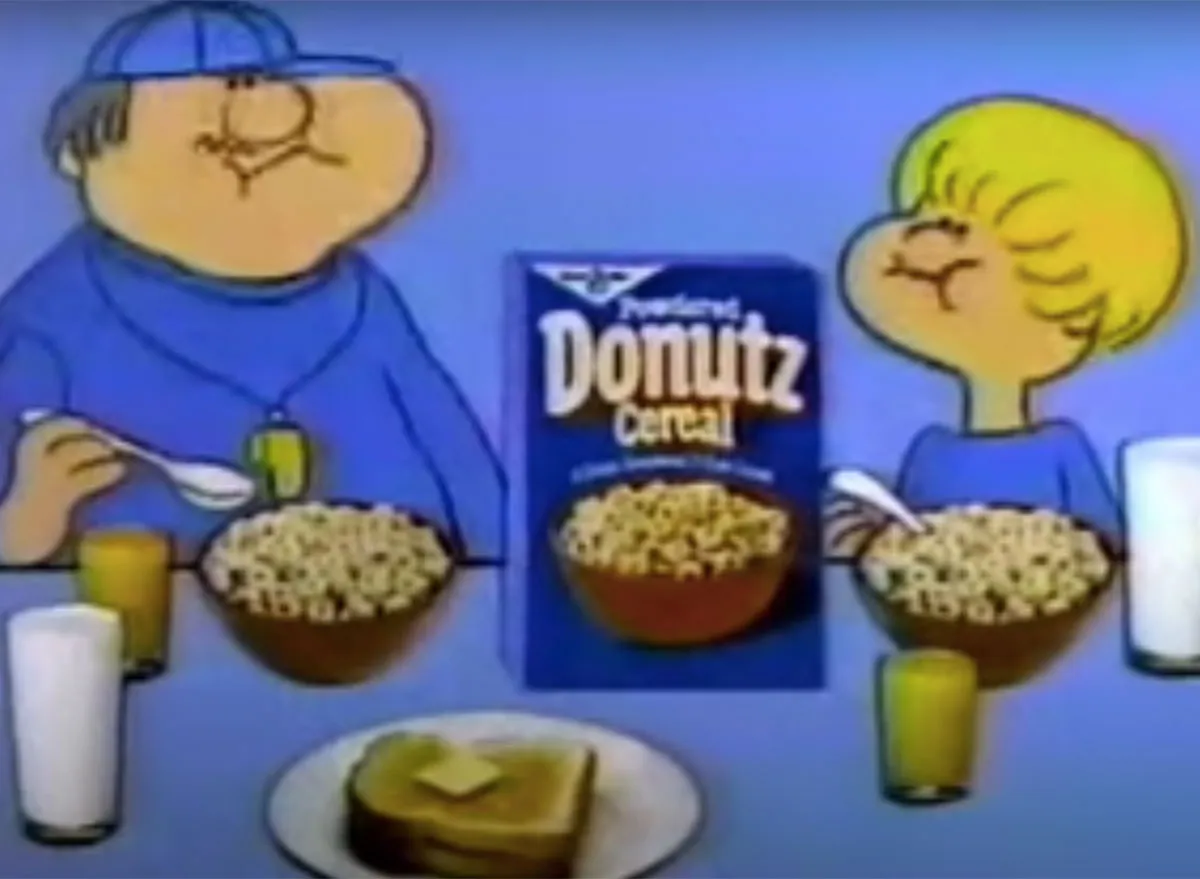 Doughnuts were already a national favorite by 1980, so why not make them into cereal? Powdered Donutz cereal supposedly tasted "like real donuts" and were "do-licious."
1981: Artificial Sweeteners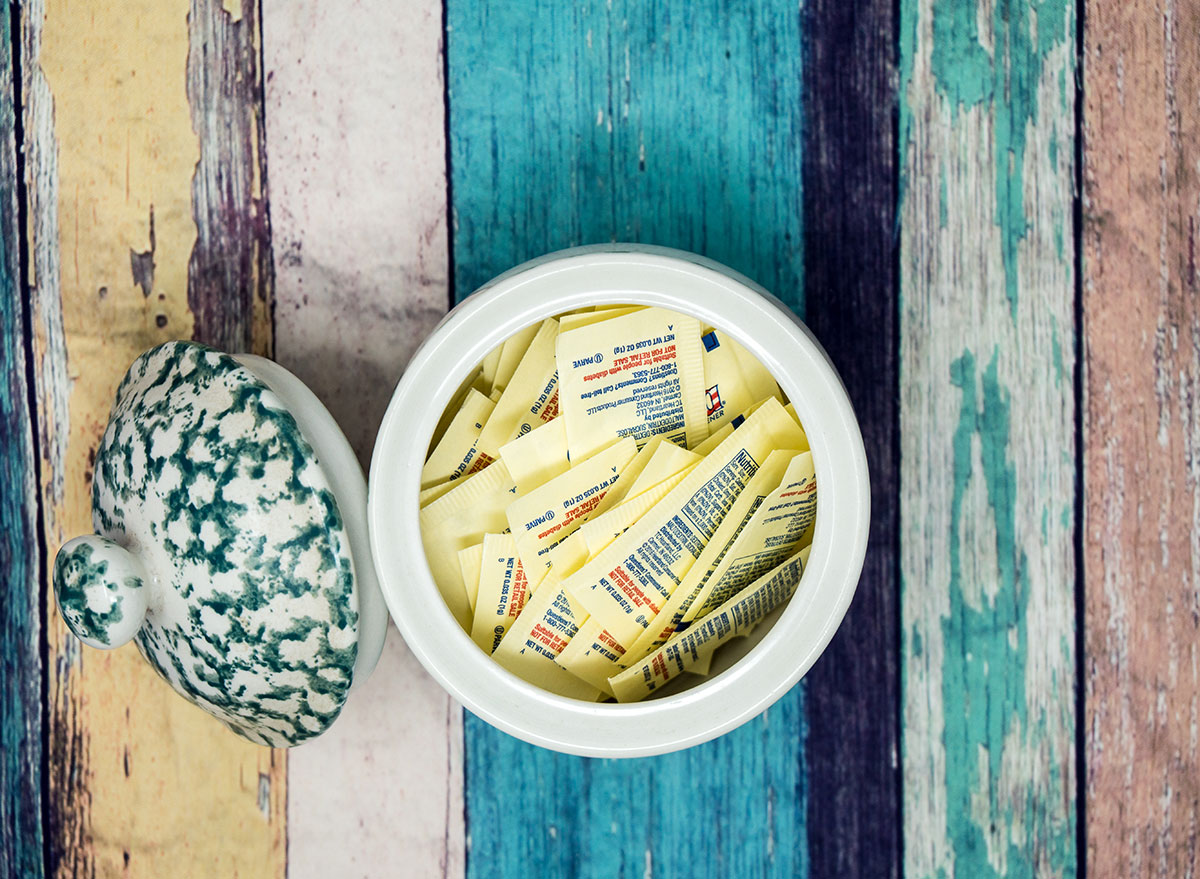 Aspartame was approved by the FDA in 1981, and it changed the morning routine for millions over the '80s, with artificial sweeteners being added to coffee and cereals.
Arcade games and Donkey Kong fever gripped the nation in the early '80s. Naturally, a cereal followed, with "the sweet, crunchy, corn taste will drive you ape."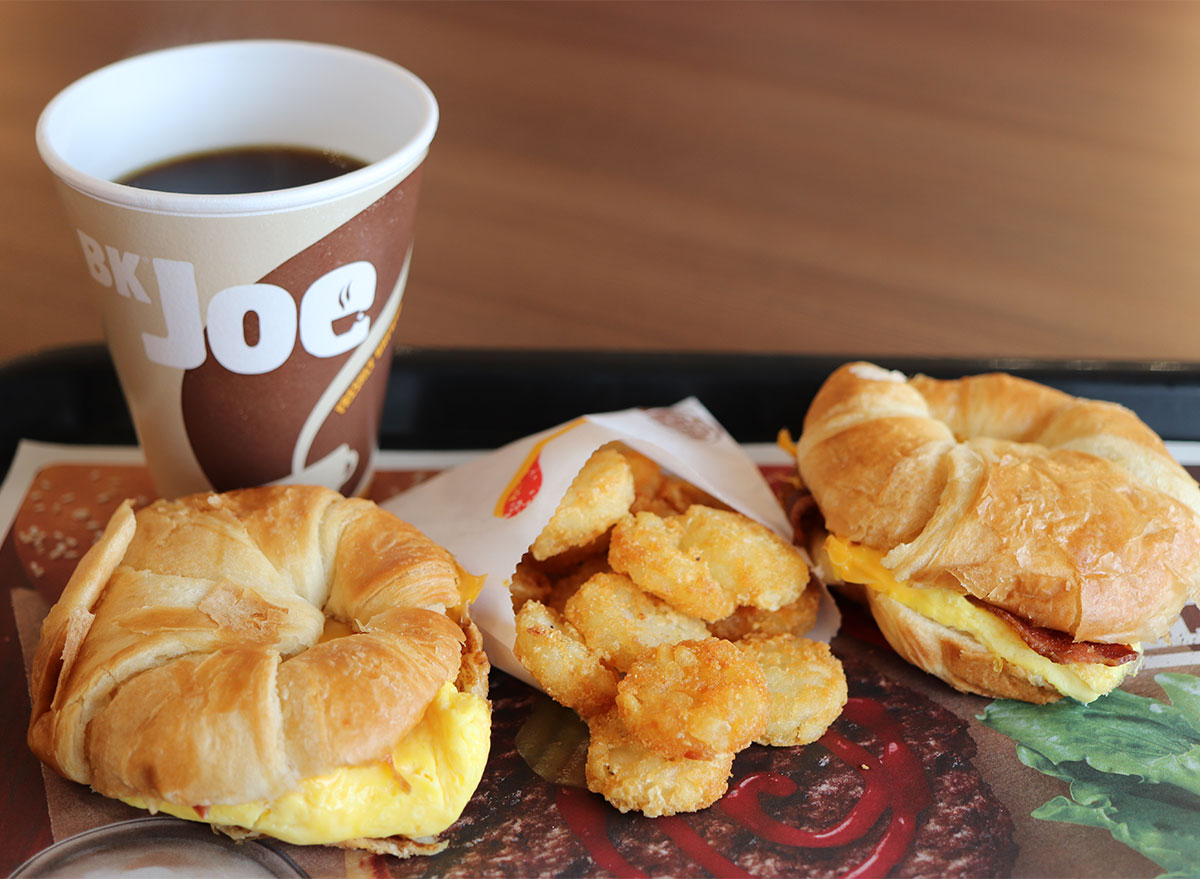 Burger King got in on the breakfast sandwich craze in 1983, debuting something that resembled a croissant, with sausage, egg, and cheese sandwiched within.
One of the biggest 1980s trends was dieting, and SlimFast Shakes, which launched around 1984, promised to help people meet their weight-loss goals by swapping meals for shakes.
1985: Pillsbury Toaster Strudel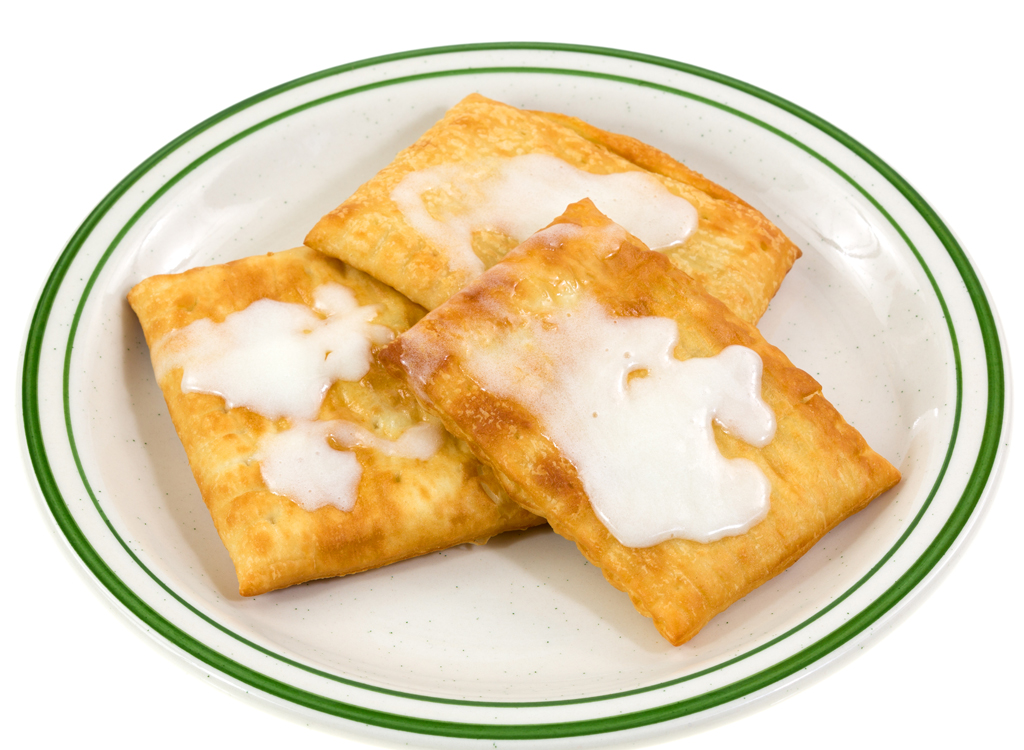 Created to compete with popular Pop Tarts, Toaster Strudels were a frozen, frosting topped dessert that debuted in 1985 as a breakfast item with 16 layers of pastry crust. Can you believe your parents bought these?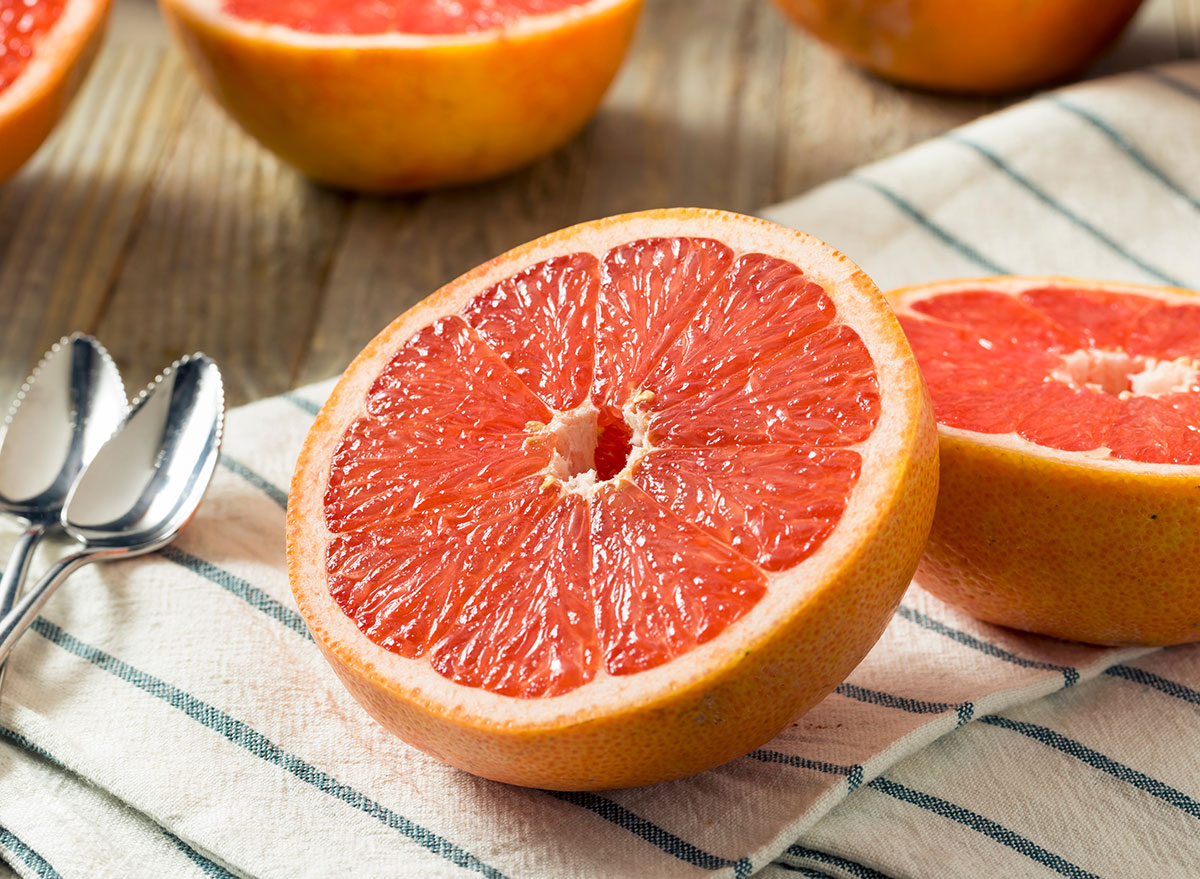 One strange diet culture fad in the 1980s was The Grapefruit Diet, which claimed that the "enzymes" in grapefruit help fight fat.
1987: Cinnamon Toast Crunch
Another instance of a brand turning an existing breakfast treat into cereal, in 1987 Cinnamon Toast Crunch made its debut. Still popular today, the cereal is smothered in cinnamon and sugar and has a satisfying crunch.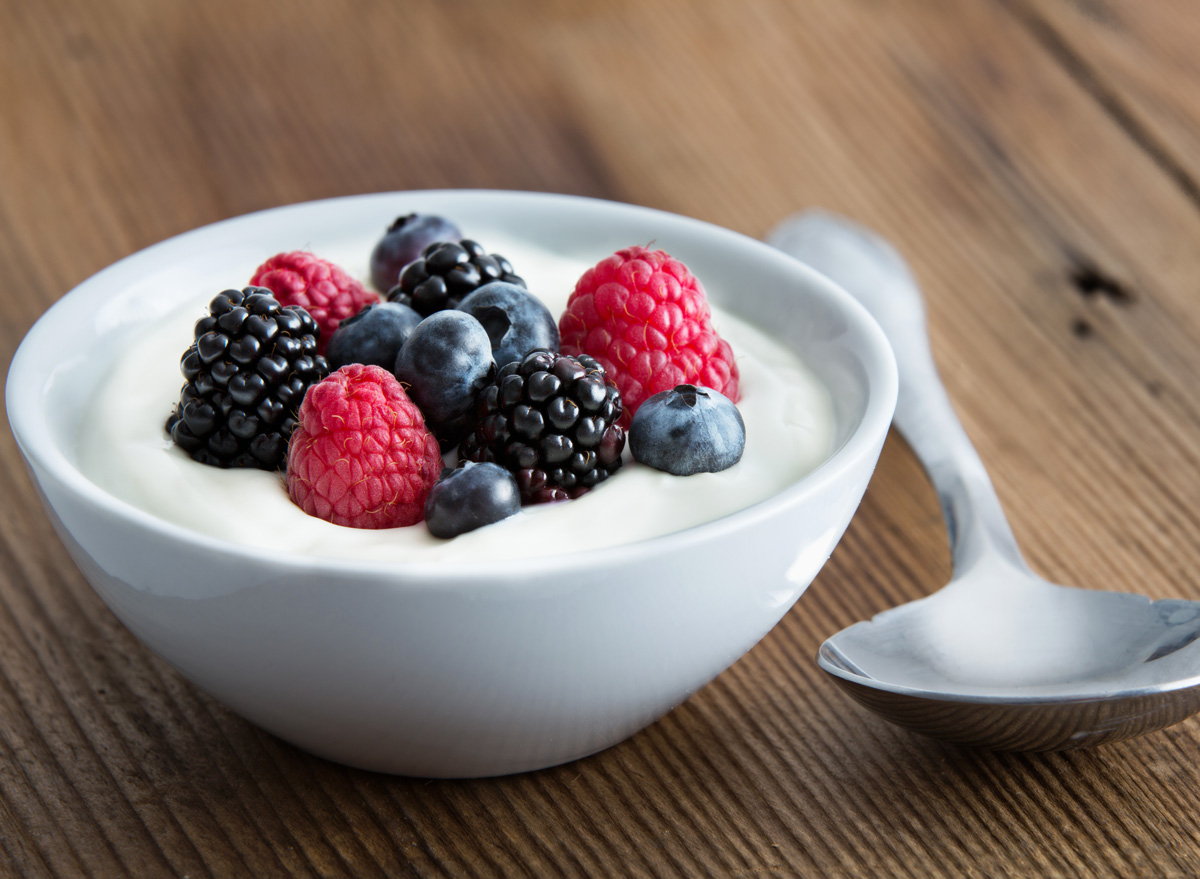 Perhaps the worst diet craze of the '80s was low-fat foods, particularly dairy. In 1988, sales of skim milk skyrocketed, eclipsing regular milk for the first time, likely due to FDA recommendations being updated in 1985.
1989: Apple Cinnamon Cheerios
If you loved Apple Jacks but your mom wouldn't buy them, you may have been among the '80s kids who were able to convince mom to buy this Cheerio flavor that hit shelves in 1989. After all, Cheerios are good for you!
1990: Low-Fat Granola Bars
Another addition to the low-fat trend, Kellogg's debuted these breakfast bars in 1990 and promised they had half the fat of the leading granola bar, with all the flavor.
Another breakfast packaged as "healthy," Basic 4 promised a "delicious blend of grains, fruits, and nuts—with milk providing the goodness of four food groups."
The iconic coffee shop opened in Seattle in 1978, but in 1992, the company celebrated its expansion—and people's embrace of fancy coffee drinks—by going public.
Is opening a foil sleeve you've pulled from a box too difficult? Fortunately, in 1993, we saw the launch of Pop-Tarts in cereal form. The cereal came in the two most popular Pop-Tarts flavors: Frosted Brown Sugar Cinnamon and Frosted Strawberry.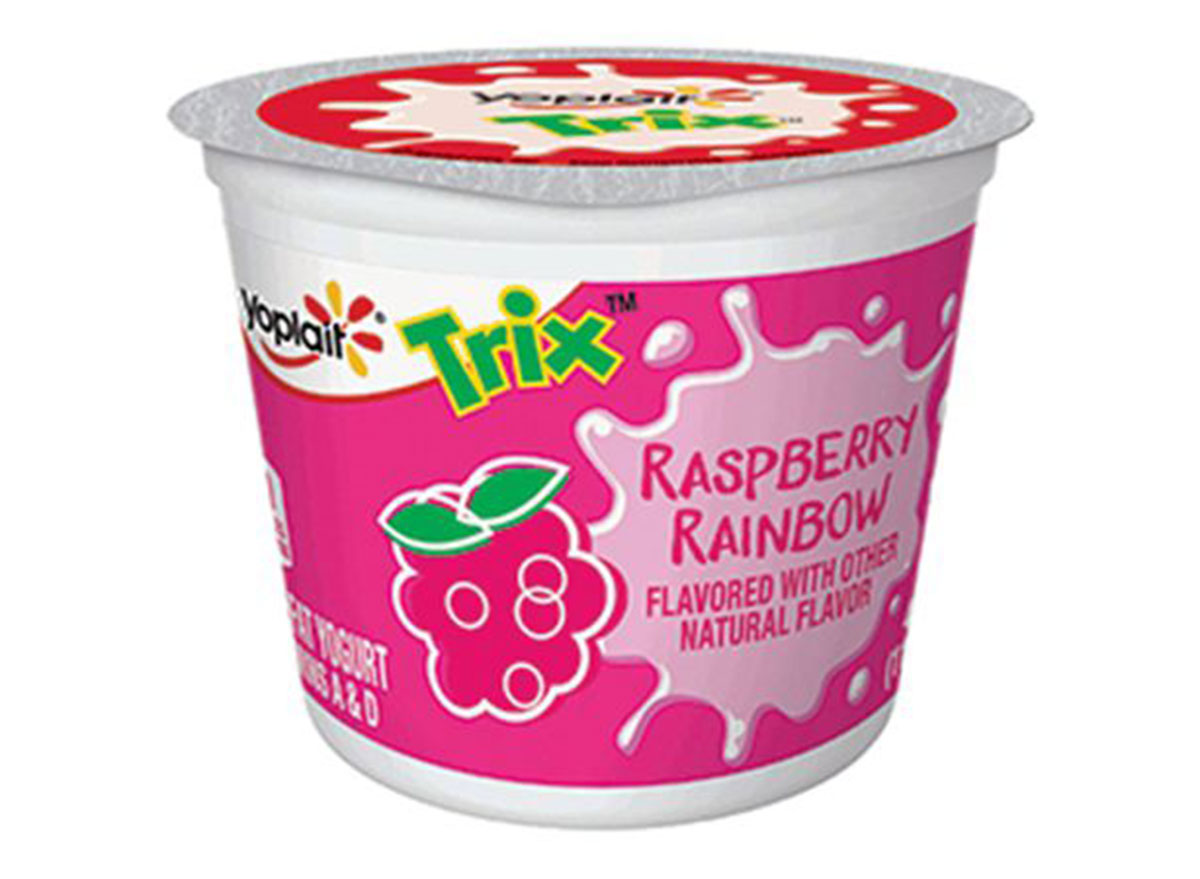 The '90s was the era of food coloring and mashups. Even ostensibly healthy yogurt got in on the action, with the sugary cereal finding its way into yogurt cups across the country.
Created by the Coffee Connection coffee shop in Boston, MA, Frappuccinos became (and have stayed) a national coffee obsession after Starbucks bought the local chain and adopted the recipe. They launched the drink nationwide in 1995, and the rest is history.
Yep, you guessed it. Cereal that was shaped like tiny waffles—there's a theme here—was all the rage in 1996. They tasted a little bit like Cap'n Crunch and left a swirl of cinnamon in your milk.
1997: French Toast Crunch
Expanding on the concept of Cinnamon Toast Crunch, this cereal attempted to mimic the eggy-syrupy flavor of French toast in cereal form.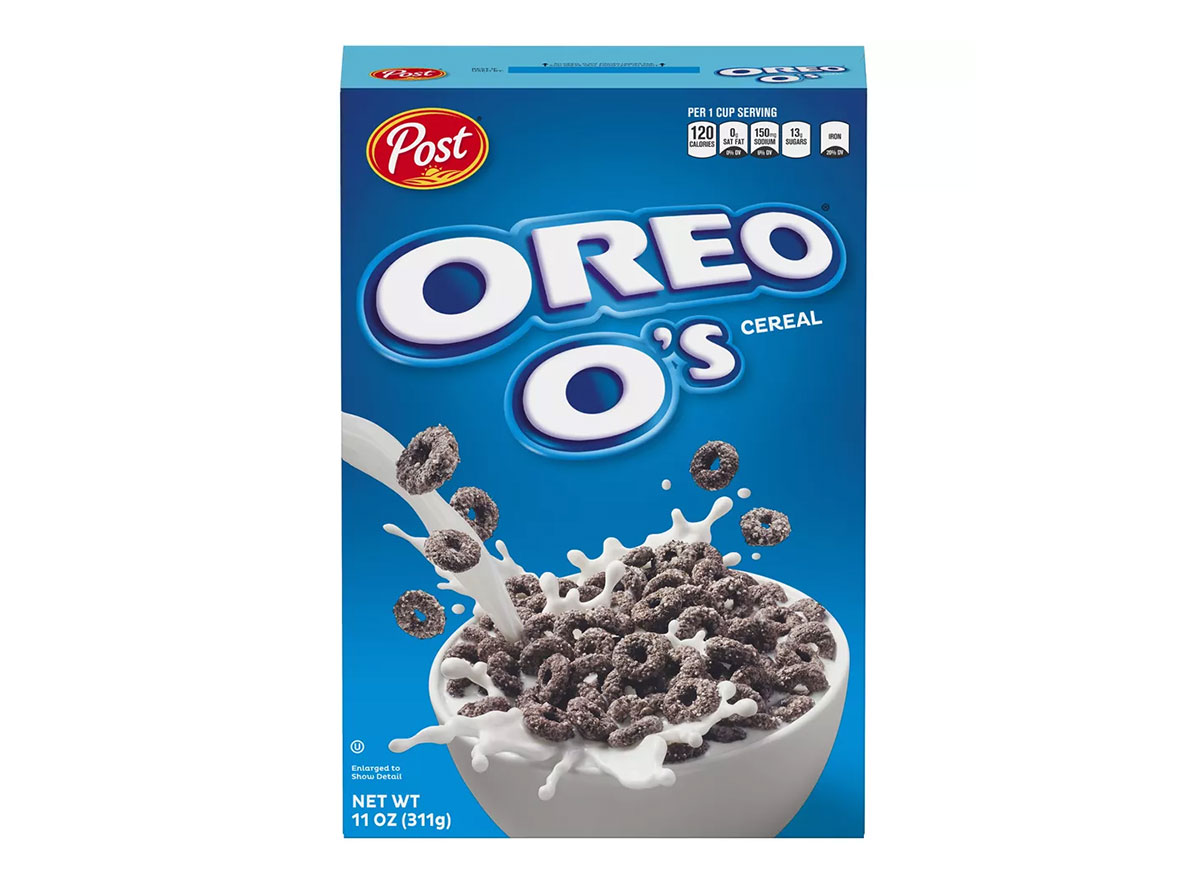 Perhaps the pinnacle of processed dessert for breakfast, this cereal was chocolate cookie rings studded with sugar sprinkles. Good luck getting your parents to put these in the grocery cart—this one was probably more a hit with college kids.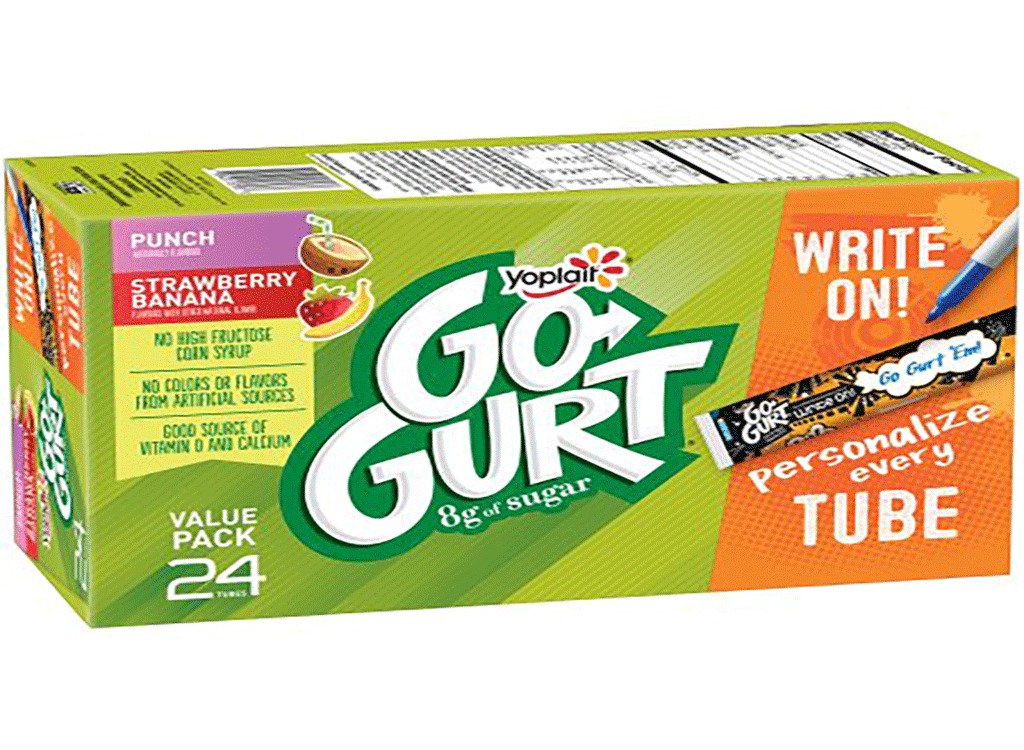 Apparently, no one at the turn of the century had time to sit down and eat yogurt with a spoon, so Go-Gurt, a drinkable from Yoplait was born, and we all sucked down our yogurt while running to school or work.
And for more, check out these 108 most popular sodas ranked by how toxic they are.
Tanya Edwards
Tanya Edwards is a seasoned food and health journalist, who has held roles at Yahoo Health as Managing Editor and at Food Network as Programming Director.
Read more about Tanya