13 Healthy Legume & Grain Alternatives to Traditional Pasta
Replace white pasta with nutrient-dense chickpea, lentil, and rice pastas.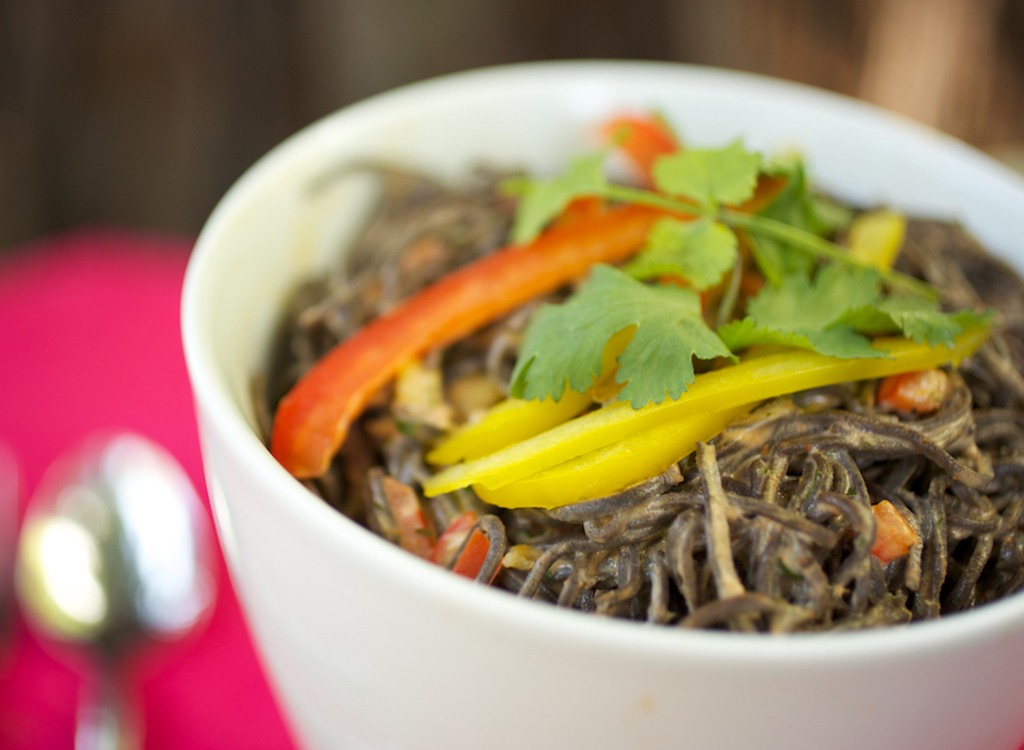 You might not have heard the term "pulse" before, but you're probably familiar with the foods that make up this group: split peas, lentils, chickpeas, and all sorts of dried beans. To be classified as a pulse, crops have to be harvested solely for their dry grain, unlike green beans or soybeans, which are considered vegetables. (You're learning so much already, right?) While the sudden uptick in pulse media attention might be the work of a carefully crafted campaign, there's no denying the health and nutritional benefits of these powerful superfoods.
These beans, lentils, and peas are high in many flat-belly nutrients, including potassium, iron, vitamin B, zinc, and magnesium, a mineral that can boost serotonin levels—the hormone that keeps your mood stable and your appetite in check. While a high-micronutrient density is one thing, another one of the greatest assets of pulses is their high fiber content. Packed with both soluble and insoluble satiating fibers, pulses break down slowly in your gut to keep you fuller longer. The heart-healthy soluble fiber can help lower LDL-cholesterol levels (lowering your risk of heart disease), and the insoluble kind feeds the helpful bacteria in our colon, keeping these cells filled with energy and you at a lower risk of colon cancer (the third most commonly diagnosed cancer).
Pulse crops are also a superb source of plant-based proteins, boasting an average of 9 grams of protein per cooked half-cup serving. But raw, dry pulses have an even higher protein payoff! One way to tap into this benefit is by using pulse flour—which that is exactly what these pastas do. While the gluten-free trend might be a large factor, Americans are also convening around these nutrient-rich pulse pastas because they offer a healthy, protein-dense, and fiber-rich alternative to blood-sugar-spiking, refined white flour, which has been implicated in the rise of diabetes and obesity. Keep reading to find out more about pulses, pulse pastas, and how they can be swapped out for your everyday wheat pasta. And to see where some of the most popular pulse pastas rank, check out our exclusive report, 17 Popular Types of Dry Pastas—Ranked!.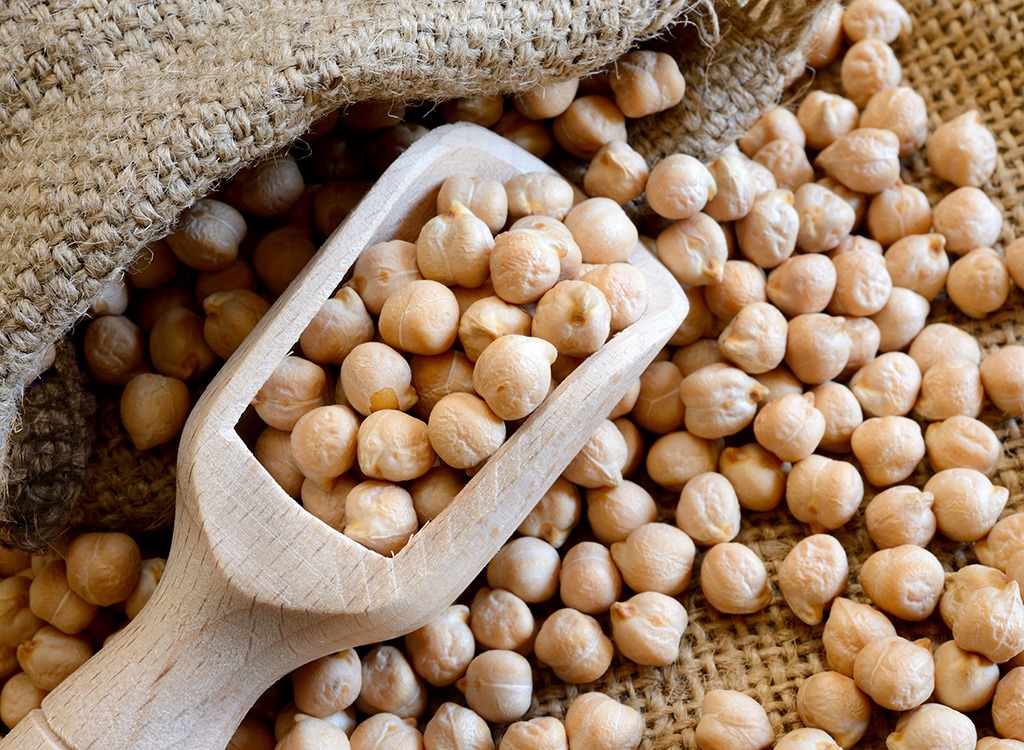 Chickpeas, also known as garbanzo beans, are an inexpensive way to get a healthy dose of fiber, protein, and folate, a B vitamin that wards off osteoporosis and helps combat heart disease. Not to mention, chickpeas are high in lysine—the amino acid that blasts away cellulite by repairing tissue and collagen—and they've also been found to help control cravings: A study published in the journal Obesity found people who ate a single serving of chickpeas each day reported feeling 31 percent fuller than their bean-less counterparts. Besides eating them as pasta, use this mighty pulse in one of these 20 Amazing, Surprising Ways to Eat Chickpeas.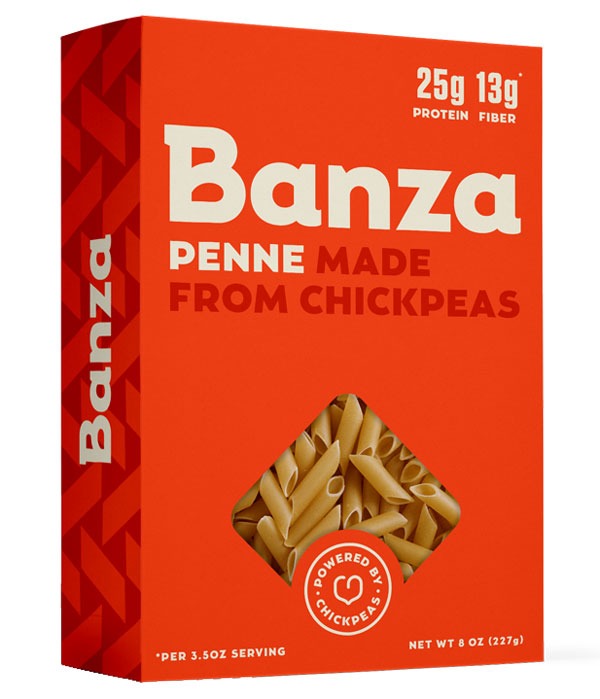 Per serving: 14 g protein, 8 g fiber
Thanks to chickpeas being the first ingredient (out of only four), this pasta will provide you with 30 percent of your daily intake of fiber. According to a study published in the Annals of Internal Medicine, simply adding more fiber to your diet can be enough to boost weight loss efforts as foods high in fiber heighten the feeling of fullness. It's even better when you're swapping this high-fiber, low-glycemic fare for your typical nutrient-lacking, empty carb pasta. Swap your ziti for Banza chickpea penne, combine with a can of crushed tomatoes, Italian spices, and ricotta. Bake in a baking dish with sliced mozzarella on top to create an indulged baked ziti.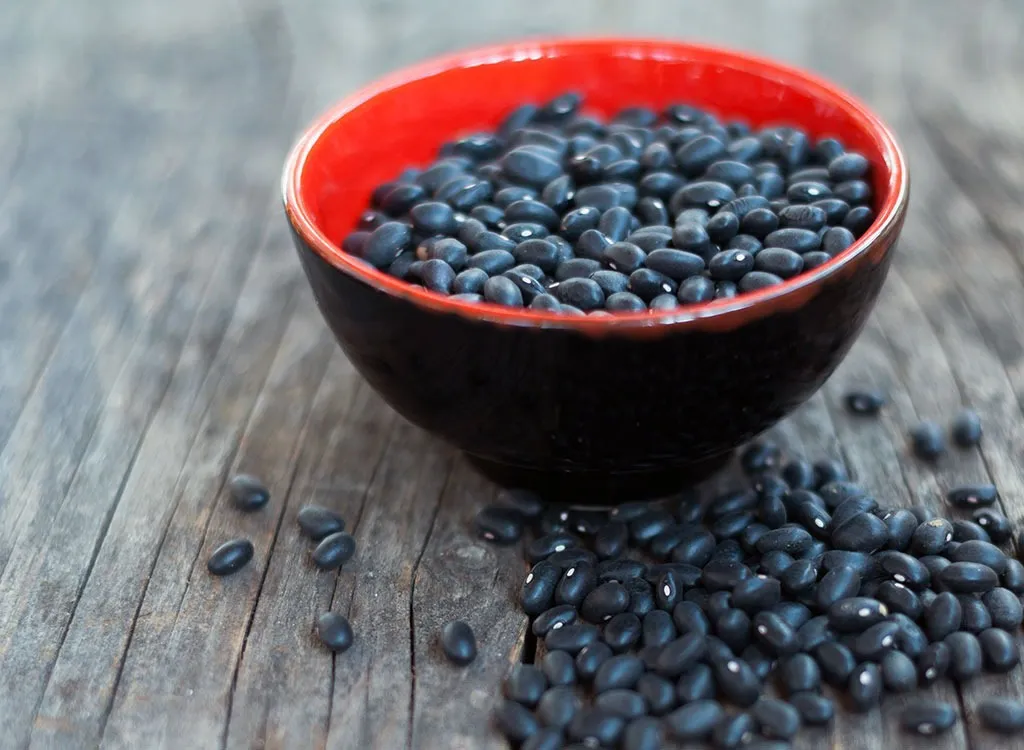 This magical fruit is good for your heart and your belly: Black beans are a great source of resistant starch, meaning that they stick around your digestive tract to help you feel fuller longer and to feed the probiotic bacteria in your gut. By feeding your healthy gut bugs, these beans help your body generate the chemical butyrate, which encourages the body to burn fat as fuel. Besides reducing belly fat, these beans boast high levels of vitamin B6, which can help lower cholesterol, improve blood sugar regulation, and even reduce the risk of some cancers.
Explore CuisineBlack Bean Spaghetti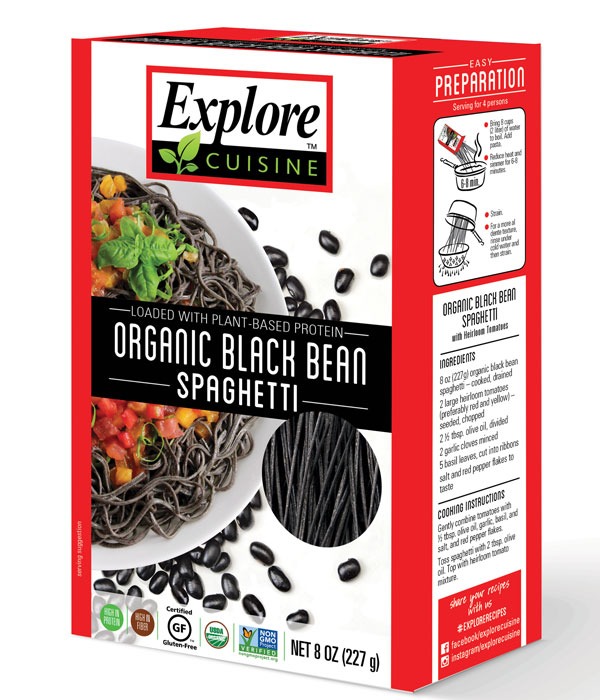 Per serving: 25 g protein, 12 g fiber
Made entirely out of organic black beans, subbing this spaghetti for your wheat pasta is a no-brainer. (Note: Explore Asian has been recently renamed Explore Cuisine.) On top of providing nearly half your day's necessary fiber, a single serving will also give you 26 percent of your recommended iron intake. Iron is an essential mineral that helps transport oxygen throughout the body. When you don't have enough iron, your body can't make enough oxygen-carrying red blood cells, which can cause you to feel constantly fatigued. To get the most out of this iron-rich bean pasta, eat it in a spicy red coconut sauce with veggies like spinach and red peppers—these vegetables are high in vitamin C, which helps your body absorb iron more easily.
Tolerant OrganicBlack Bean Rotini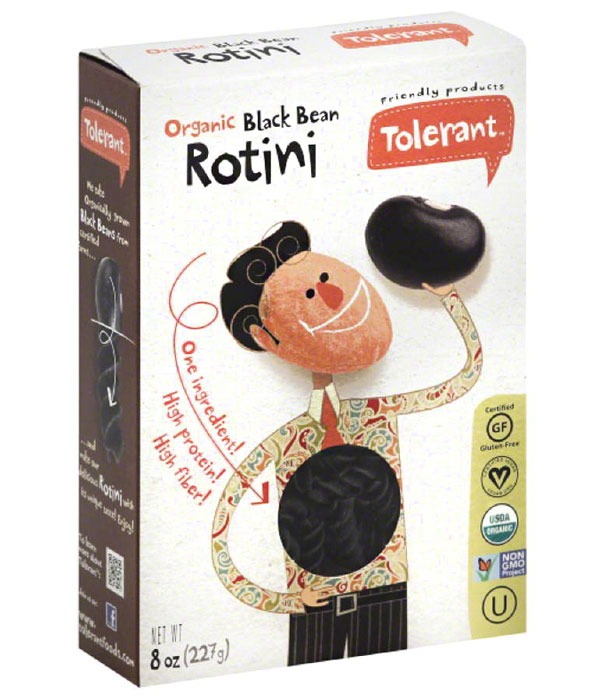 Per serving: 22 g protein, 15 g fiber
Isabel Smith, MS, RD, CDN explains that many people have an issue sticking to the actual serving size because it tends to be pretty small—"It's very easy to overeat." She suggests keeping pasta portions to 25-33 percent of your plate, and with such a high protein and fiber content, you'll really only need to stick to a serving size of this pasta to get your fill. To contrast the dark bean pasta, fill up the majority of your plate with bright, fresh produce like cherry tomatoes and asparagus and healthy omega-3 fats from sauteed shrimp you'll have a stellar, balanced meal on your hands.
Ancient Harvest Bean & Quinoa Elbows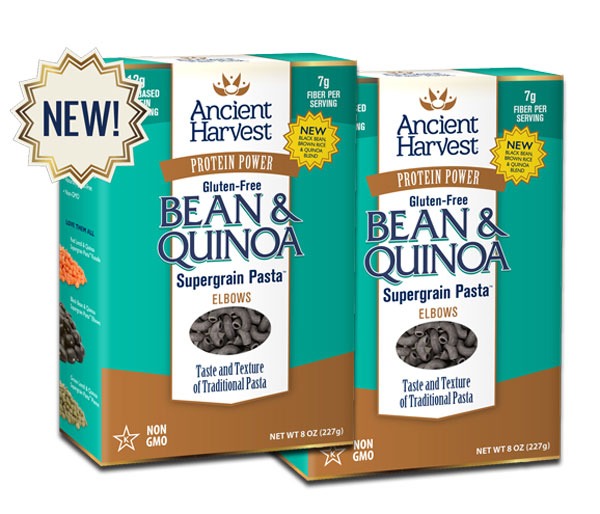 Per serving: 12 g protein, 7 g fiber
It might not be made entirely of black beans, but this pasta still has better nutritionals than your average box. Each bite is naturally gluten-free but still has the same taste and texture of traditional pasta. Use these elbows in one of these 18 Amazing Mac-and-Cheese Recipes for Weight Loss!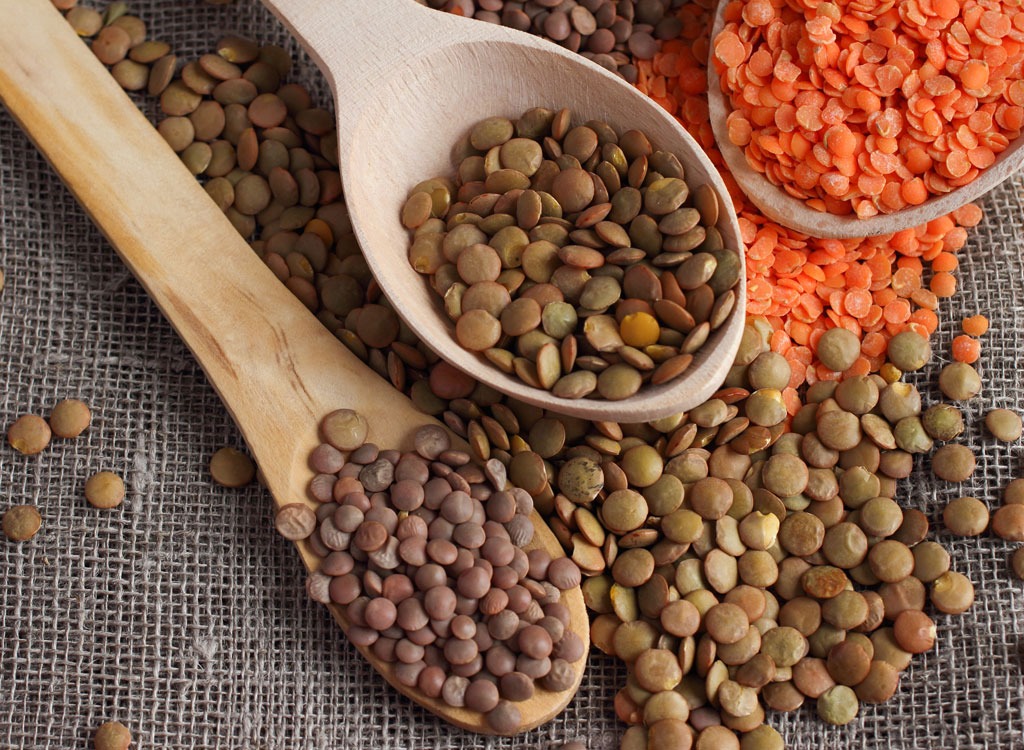 This pulse has been a part of the human diet for some 13,000 years—an inexpensive form of vegetarian protein and fiber touted by health experts for its ability to reduce inflammation, promote fat metabolism, dampen appetites, and lower cholesterol. The nutrient responsible for the legume's cholesterol-lowering effects is none other than our old friend fiber. But you don't have to take our word for it: researchers recently found a relationship between a lower incidence of cardiovascular disease and a higher intake of legumes like lentils, according to a study in the Archives of Internal Medicine.
Ancient Harvest Green Lentil & Quinoa Penne
Ancient Harvest Red Lentil & Quinoa Rotelle
Per serving: 14 g protein, 7 g fiber
When it comes to lentil pastas you can't go wrong, but you'll be getting different tastes depending on which you go for. Green lentils are known for their distinctive rich, peppery flavor. On the other hand, red lentils are sweeter and nuttier. As for the difference in color? Different lentils have different antioxidant phytochemicals, but regardless of color, both red and green lentil antioxidants have similar free-radical scavenging abilities, according to a study in the Journal of Agricultural and Food Chemistry. Enhance the flavor of the Green lentil penne by pairing it with peppery arugula, bright lemon zest, and parmesan. For the sweet red, the sweet flavors will go well with a medley of butternut squash, spinach, and turkey sausage with a sweet tomato red sauce.
Tolerant Red Lentil Penne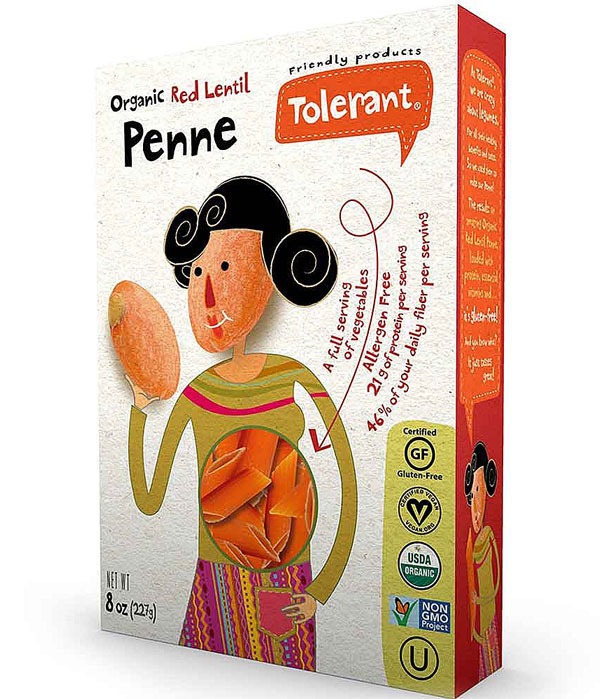 Per serving: 21 g protein, 11 g fiber
Who knew you could have a serving of pasta and also get a full serving of veggies! That's exactly what will happen when you grab a box of Tolerant red lentil penne. Great news when your kids push aside their broccoli at every meal. If this delicious pasta doesn't do it, try this trick and your little one will be eating 54 percent more veggies!
Modern Table Mixed Lentil Penne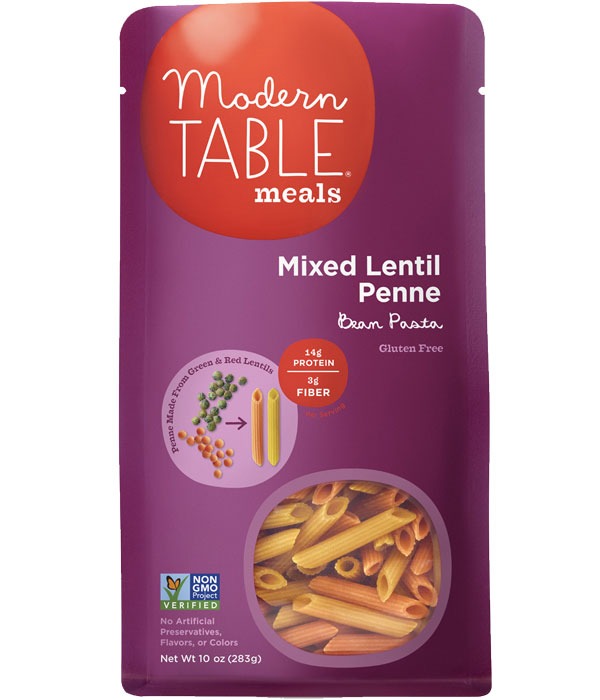 Per serving: 14 g protein, 3 g fiber
Can't decide which lentil pasta to choose? Modern Table has your back. This mixed lentil penne is made from both green and red lentils. The peppery and nutty combo will be perfect to eat with a light alfredo sauce, or if cream isn't really your thing, an herby pesto will really enhance the flavors. Regardless of your sauce choice, add some diced chicken, peas, and parmesan cheese and you'll be good to go!
Pasta Legume Green Lentil Elbows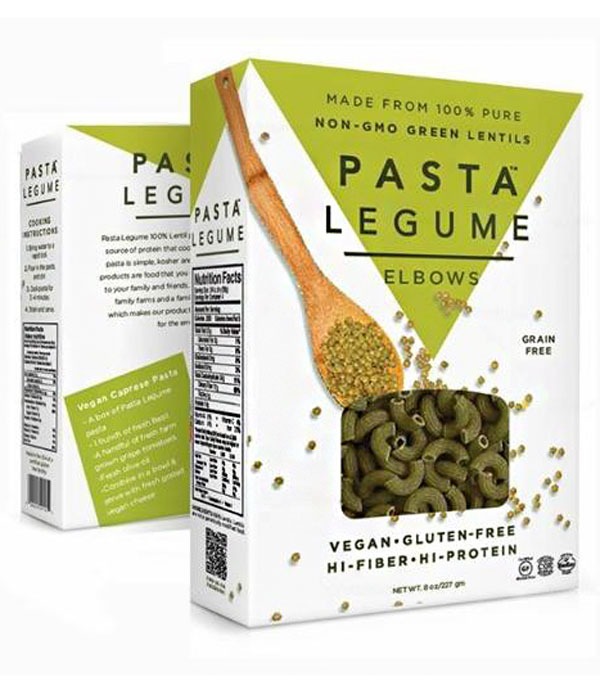 Per serving: 14 g protein, 17 g fiber
Besides the fact that you're getting loads of nutrients from the lentils, we can't stop raving about the fact that Pasta Legume's pasta is made entirely out of lentils. You can't find any traditional on the market with just one ingredient. Serve this fun shaped elbow macaroni to your kids in a light, tuna fish salad. Combine cooked lentil elbows, chunked tuna fish, along with diced red onion and celery. Toss with a mixture of low-fat plain Greek yogurt, dijon mustard, salt, and pepper.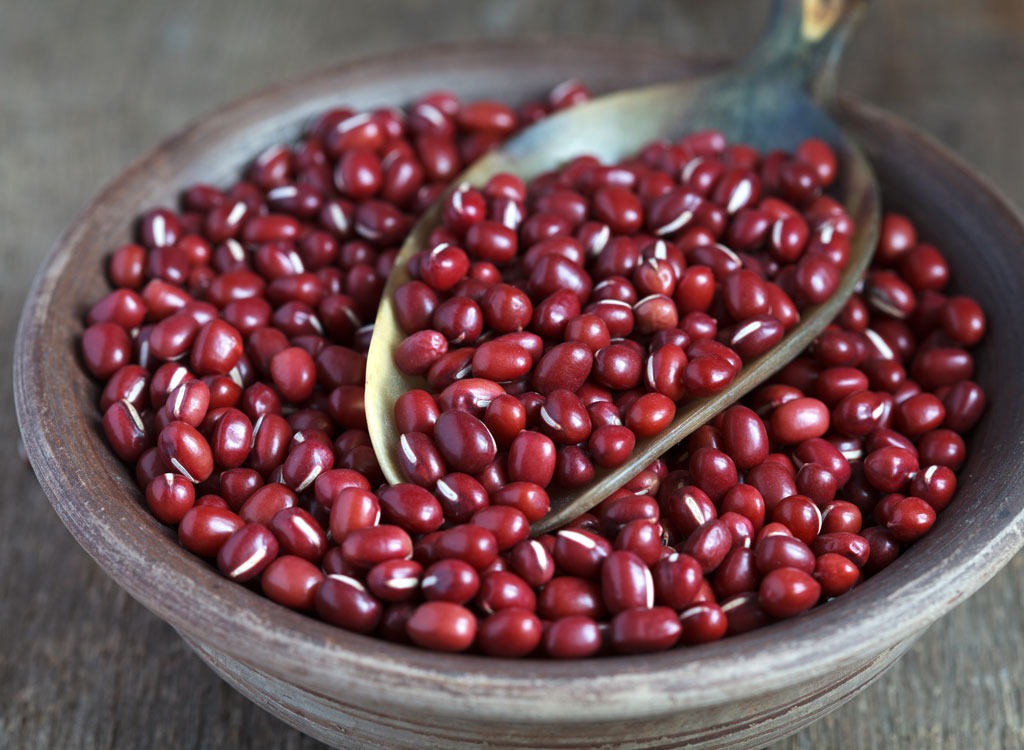 This Asian-native bean is a staple on Sarah Koszyk's, MA, RDN grocery list. Each half cup serves up 9 grams of protein and over 8 grams of fiber, a nutrient that improves digestive health and regulates blood sugar levels. They're also rich in free-radical-fighting antioxidants, including anthocyanin and catechin, which have been shown to reduce fat accumulation and inflammation, according to a study in Nutrition Research.6254a4d1642c605c54bf1cab17d50f1e
Explore Cuisinie Organic AdzukiBean Spaghetti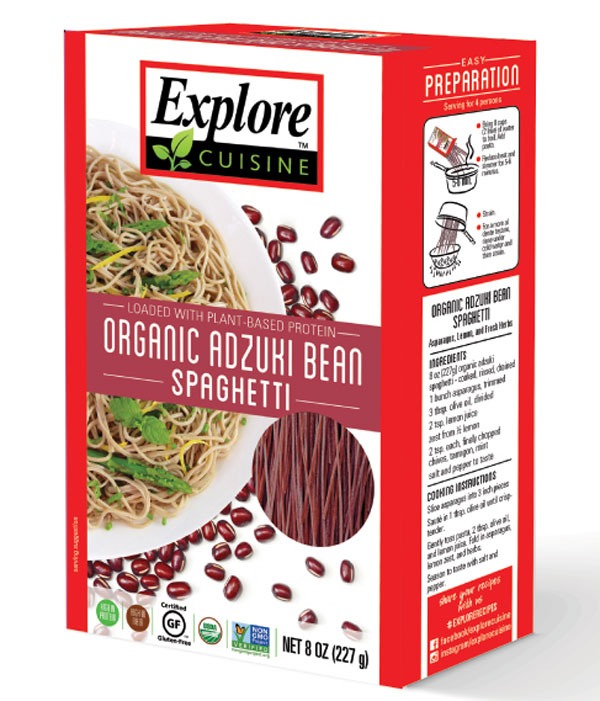 Per serving: 21 g protein, 12 g fiber
If you were simply handed the nutrition label you'd likely mistake this powerhouse pasta for a run-of-the-mill protein bar. In sticking with the Explore Asian theme (the former name to Explore Cuisine), make this delicious bean pasta into a sesame-soy stir fry. Fry up some onions, broccoli, peppers, carrots, and mushrooms in a pan with neutral oil or vegetable broth. Once the veggies are cooked, add in the adzuki bean spaghetti and toss with a mixture of soy sauce, sesame oil, honey, and sriracha.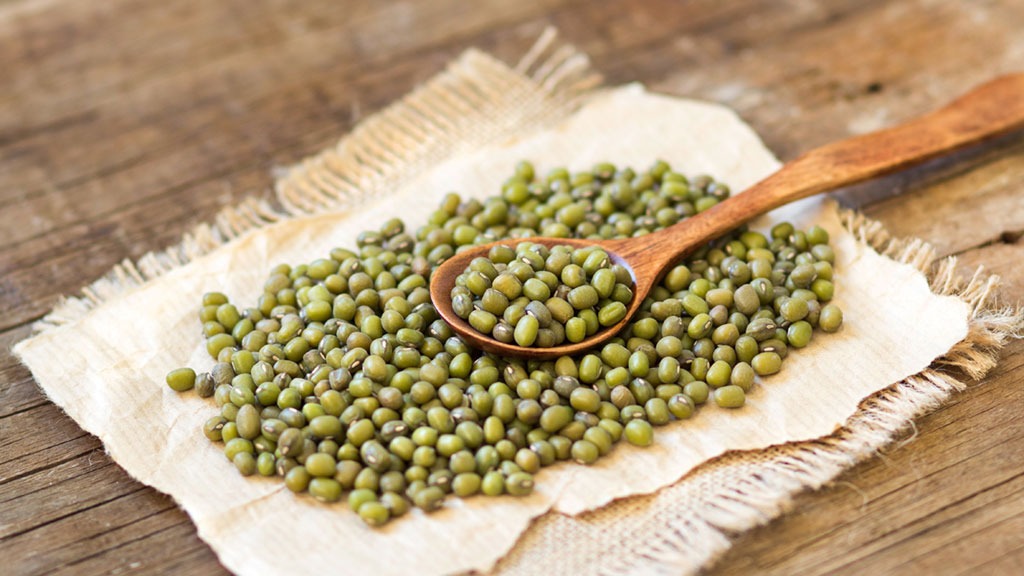 Commonly eaten in China and India, these beans have a tender texture and a sweet, nutty flavor. Sure, they're high in potassium, iron, and fiber, but they're also 24 percent protein. What's more, unlike many other legumes, mung beans retain most of their high levels of vitamin C even after they're boiled. Mung bean starch is traditionally used as a thickener for soups and stews, and it also makes excellent noodles.
Explore Cuisine Organic Mung Bean & Edamame Fettuccine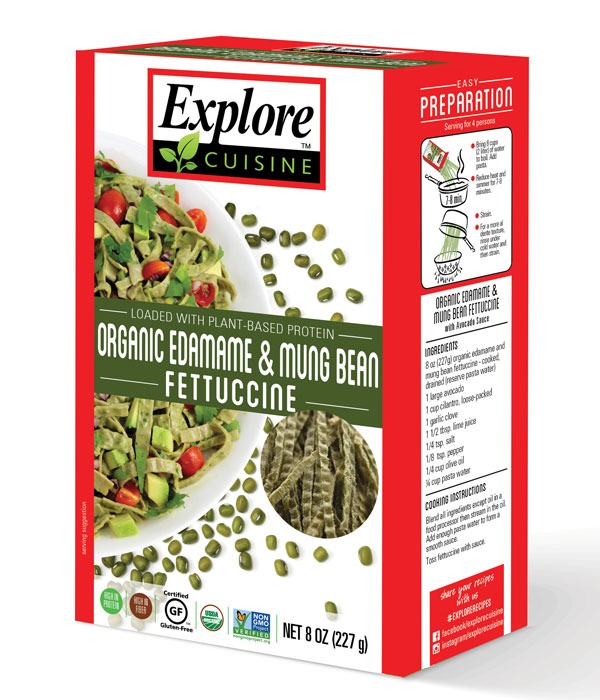 Per serving: 25 g protein, 11 g fiber
While edamame soybeans are not technically a pulse, they still add a great addition in the form of protein and fiber to this pulse pasta. What's great about this pasta is that it never overcooks, so you'll have perfect al dente texture every time. But that doesn't mean you should keep it in the water for long—hot water breaks down starch molecule bonds, which makes it easier for the body to convert carbs into fuel—not a good thing! Al dente pasta, on the other hand, keeps glucose levels steady, which wards off diet-derailing dips in energy. Keeping your pasta al dente is one of the 40 Ultimate Pasta Tips to Stay Skinny!
Olivia Tarantino
Olivia Tarantino is the Managing Editor of Eat This, Not That!, specializing in nutrition, health, and food product coverage.
Read more about Olivia