This 55-Year-Old Lost 105 Pounds By Making This One Change
After committing to one lifestyle change, this 55-year-old dramatically overhauled his diet and began a 105-pound weight loss journey!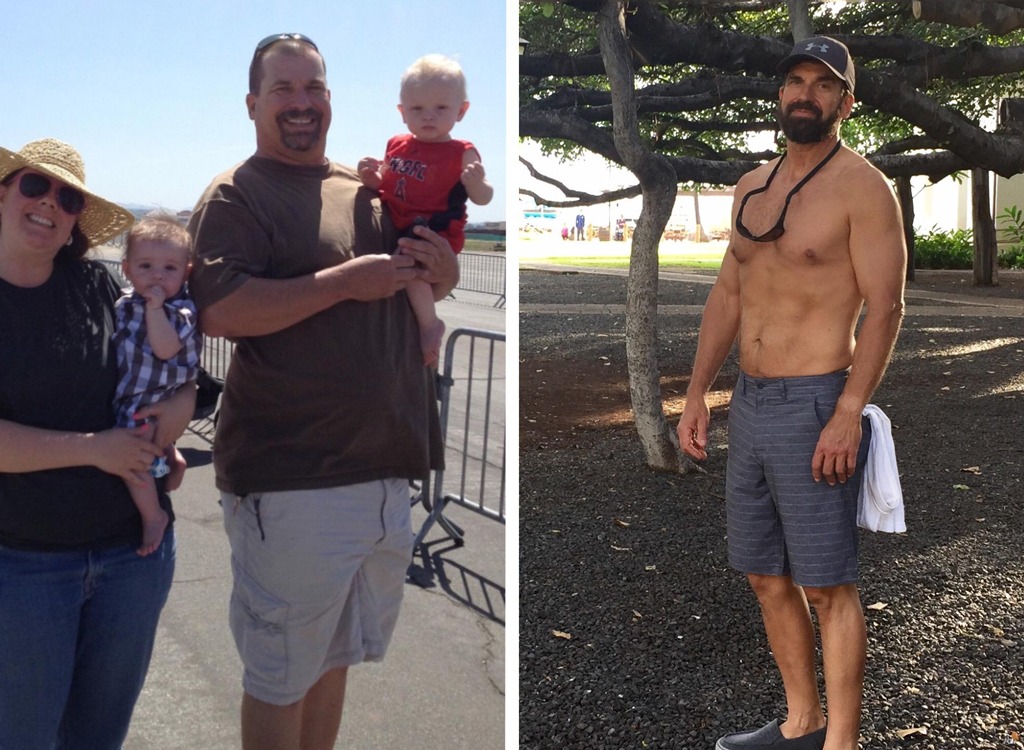 Let's face it: long-lasting weight loss doesn't happen overnight. But while successfully slimming down does take time, it doesn't have to be a result of numerous complicated lifestyle changes. Don't believe us? Take it from this one Redditor; By making a single change in his lifestyle, he yielded flat belly results beyond his wildest dreams.
According to this Reddit thread, a 55-year-old Redditor shed a staggering 105 pounds, with his wife whittling 61 pounds off her frame, changing their bodies and lives in the process. So, how did they do it? The couple's dramatic transformation began with one simple step: cutting out alcohol.
"This took 14 months for both of us. I started losing weight when I quit drinking last March. Without doing anything else I lost 30 lbs," says the Redditor. "That motivated me to start cutting sugar and control portion size."
As for why he decided to ditch the booze, he reveals that everything from memory loss to hangovers to poor decision making were plaguing him, while all those extra calories from alcohol were causing him to hover around the 300-pound mark.
"I'm sure it would eventually kill me if I hadn't," he says. "Eventually it became obvious it was the thing to do."
The weight-loss success after ditching booze inspired the Redditor to make other minor diet tweaks, and he ultimately shed an additional 75 pounds. Find out what other steps he took to get the chiseled body he's rocking today below! And even if you don't have 100 pounds to lose, these amazing weight loss transformations prove that even modest losses can make a major difference in how you look and feel.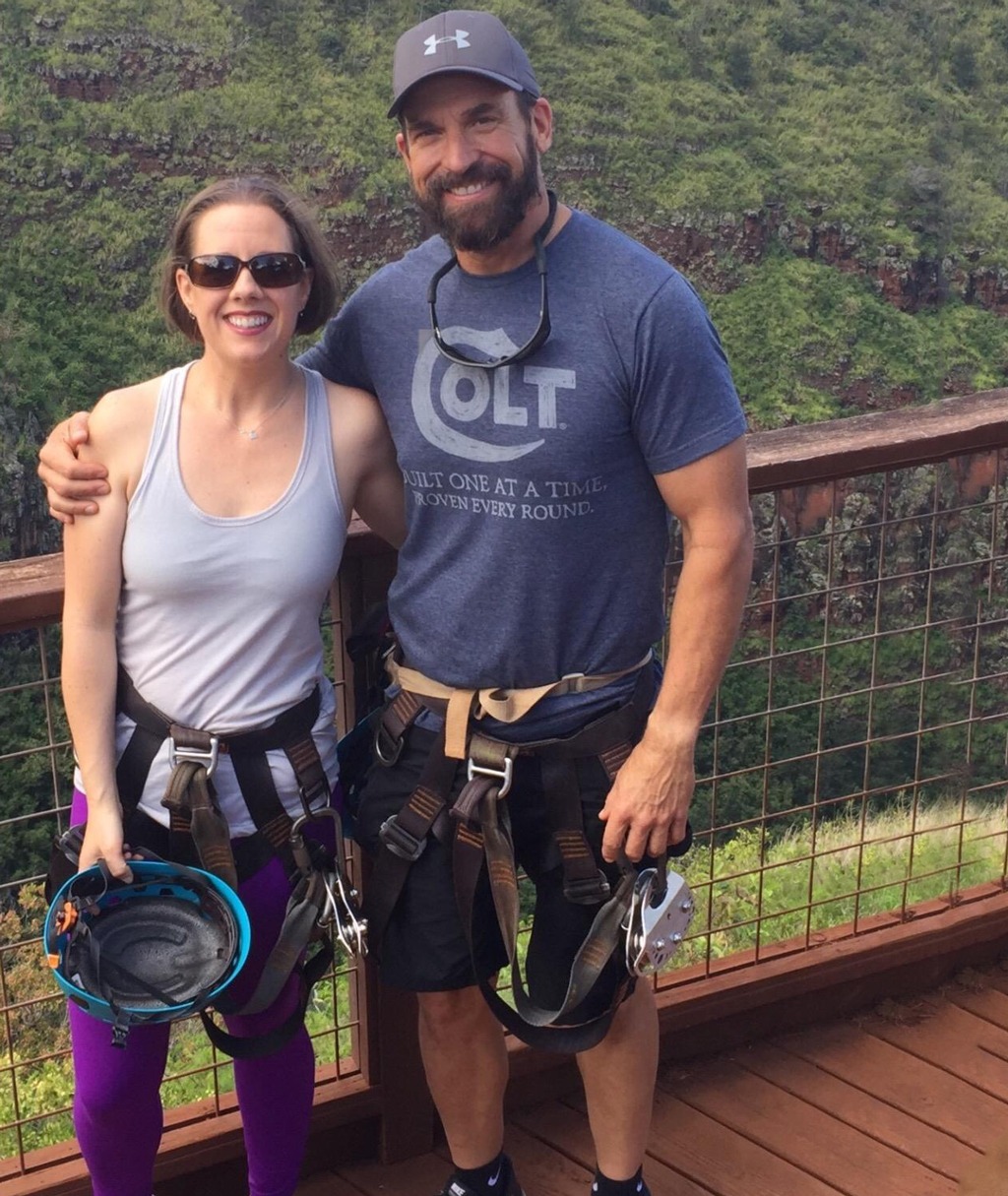 After switching from spinning to weight lifting, he changed his diet to better suit his new lifestyle: he slashed his carbohydrate intake and increased protein intake.
"I now eat a low carb, high protein diet mostly of chicken and veggies," he says. "My wife is a vegan and just started eating better."
Booze wasn't the only thing that had to go on the couple's quest for a healthier life. The pair also cut out fried food and fast food, passing up any eatery with a drive-through. "90% of our food is prepared by us at home," he explains.
He Stopped Eating Mindlessly
After years consuming a diet full of fast food, alcohol, and "giant portions," the Redditor decided to make more conscious decisions regarding his menu. Admitting that he "ate when [he] was bored," he focused on cooking at home and loading his diet with healthy protein.
He Ditched the 'Magic Bullet' Mindset
Virtually anyone who's lost a significant amount of weight loss and kept it off will tell you that transforming your body and health takes more than a quick-fix.
"It's work," says the Redditor. "I think people want a magic pill. I know I did."
He Started Reading Labels
A cursory glance at a product's nutrition label can help you make an educated decision about whether or not to put it in your cart. When it comes to slimming down, the Redditor suggests cutting out soda and making a vested effort to find out what's in your food before eating it.6254a4d1642c605c54bf1cab17d50f1e
"Read labels," he says. "You'll be surprised when you see what has added sugar."
Ready to be sugar shocked? Take this Redditor's advice and be weary of seemingly healthy foods hidden in your pantry that are actually loaded with added sugar. We rounded up 14 "Health" Foods Worse Than A Donut to help you clear out your cabinet.
Sarah Crow
Sarah Crow is a senior editor at Eat This, Not That!, where she focuses on celebrity news and health coverage.
Read more about Sarah