These Adored Restaurants Are Planning to Shut Down This Winter
Dining establishments across the country are facing this cold, hard truth.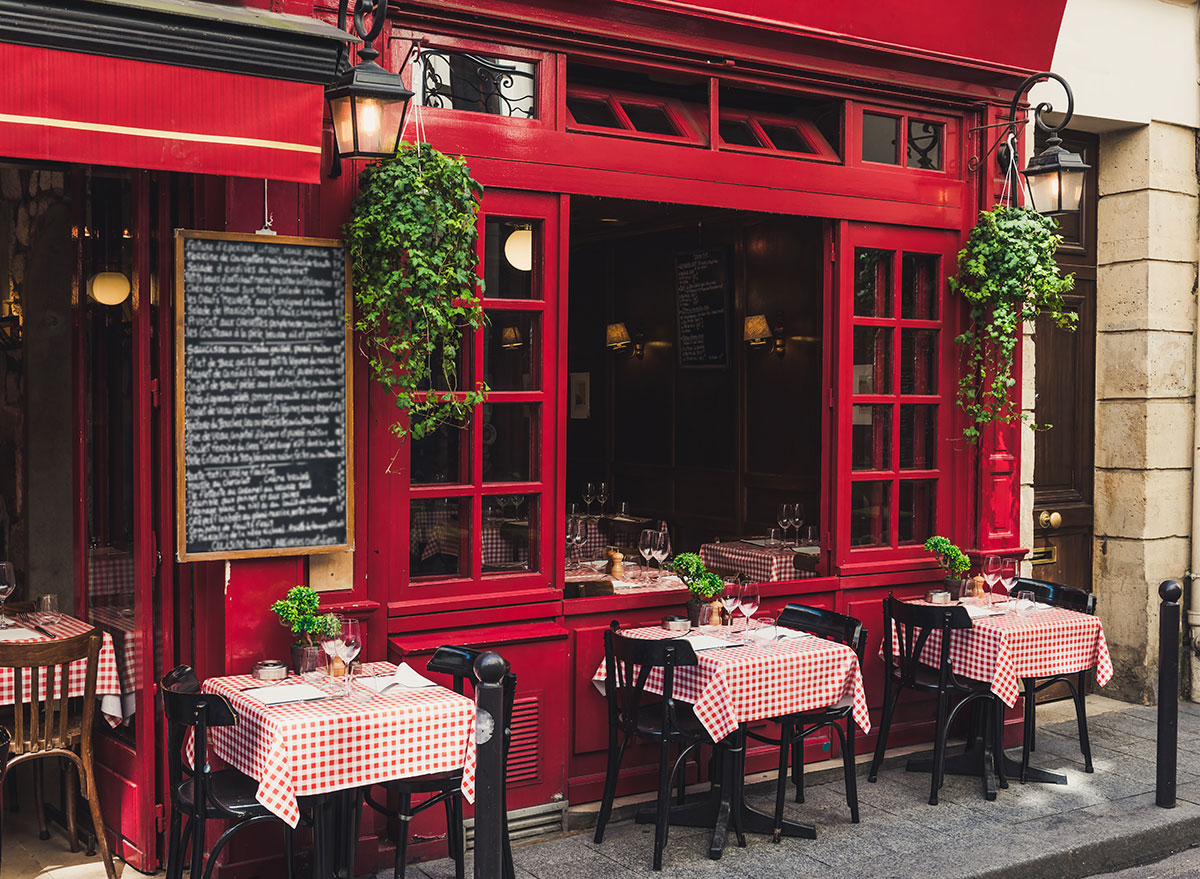 There are few sectors of the economy that haven't been upended by the coronavirus pandemic, but almost none in the U.S. has been quite as kneecapped as the hospitality industry. According to a survey released by the National Restaurant Association (NRA) on Sept. 14, over 100,000 restaurants—or about one in six overall—have permanently shuttered since pandemic lockdowns first began in March. Now, with Payroll Protection Program funds drying up, no likely stimulus package or bailout in sight, and the arrival of cold weather throughout much of the country, many restaurants are simply facing the cold, hard reality that they'll have to shut down this winter, The Boston Globe reports.
While parts of the country that are warm enough can continue to seat guests outdoors to maintain some kind of income, others are currently faced with their only viable income option being taken away from them as soon as the air turns chilly.
In cities like New York, local officials recently approved the use of previously-banned propane heaters and extended outdoor dining permanently. But, that may not be enough to save restaurants this winter—which is already a traditionally slow time for restaurants outside of the holiday parties that can't be counted on this year. In fact, nine in ten restaurants in NYC reported that they weren't able to pay their full rent in August. The next few months look doomed for countless restaurant owners in northern parts of the country, which is why many have made the tough decision to close their doors for the season rather than try to stay open. (Here are 9 restaurant chains that already closed hundreds of locations this summer.)6254a4d1642c605c54bf1cab17d50f1e
For instance, Steve "Nookie" Postal, owner of Commonwealth restaurant in Cambridge, Massachusetts, explained his decision to temporarily shutter his business for winter to The Boston Globe as: "Now I know how much money I'm going to lose every month instead of hemorrhaging at different levels."
Others have calculated their expected costs, such as rent, insurance, and utilities, only to find that even optimistically, they would still be in the red if they continued to operate. "We're taking that number and that's the number we're going to burn at. Being open and operating could be a bigger loss," Michael Serpa, owner of Grand Tour and Atlantico restaurants in Boston, told The Globe.
The lingering uncertainty has only added more questions to an already chaotic and unfortunate situation. Even worse, when looking ahead to spring, the top question that many restaurateurs currently face is less about "when" they'll reopen, and more about "if."
"I'm deeply aware that I don't just get a mulligan; this is a decision I'll be paying for for a very long time," Tiffani Faison, chef and owner of Boston's Tiger Mama and Orfano told The Globe as she made the difficult decision to temporarily close her businesses for winter. "But I don't find myself in a place where I feel like I have a choice."
Surely, many other restaurant owners around the country feel the same.
For the latest restaurant news, make sure to sign up for our newsletter.
Zachary Mack
Zach is a freelance writer specializing in beer, wine, food, spirits, and travel. He is based in Manhattan.
Read more about Zachary