Rite Aid Is Reportedly Close to Declaring Bankruptcy—Here's Why
The drug store and food retailer appears to be in dire straits. Here's what we know.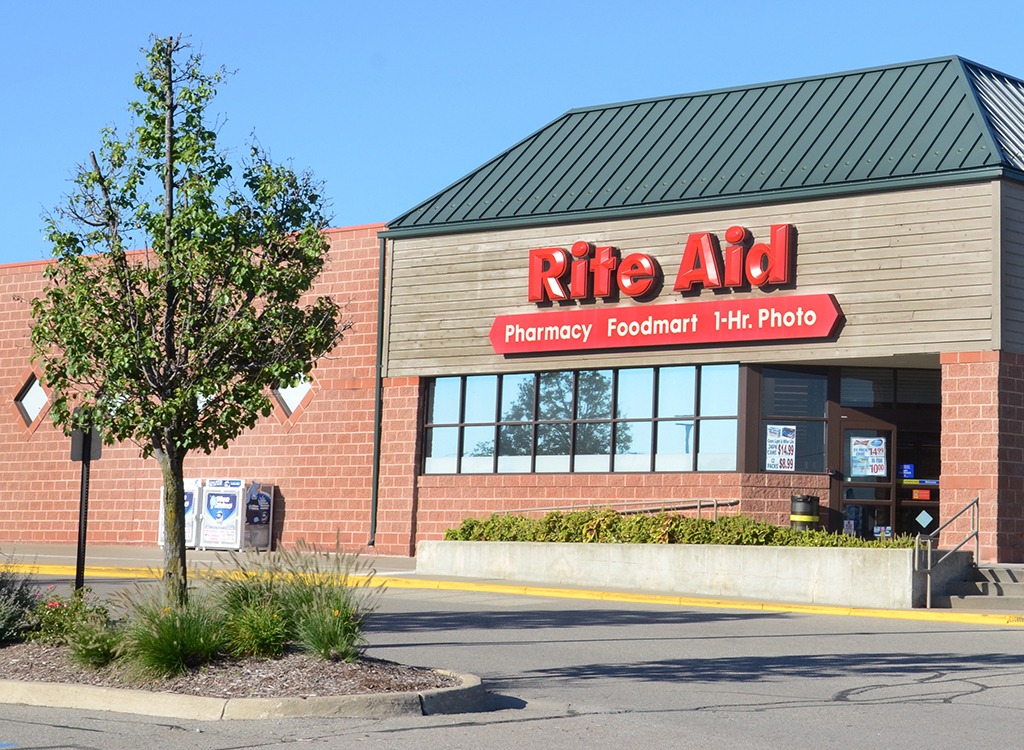 If Rite Aid is your go-to place to pick up groceries, personal products, or prescriptions, then we have some bad news for you. The company appears to be close to declaring bankruptcy, according to Forbes. While you might wonder if this has to do with poor sales or too much competition (and that could be part of it, to be honest), it may have more to do with the fact that the company is facing two major issues—debt and lawsuits.
According to reports by Forbes and the Wall Street Journal, Rite Aid is currently sitting with $3.3 billion in debt. Its financial burdens likely won't improve due to the fact that the company is involved in over 1,000 state and federal lawsuits regarding its practices—including oversupplying drugs—and how that, in turn, may have contributed to the opioid crisis.
Beyond that, Rite Aid is indeed seeing lower sales and faced a $307 million net loss in 2021, per Progressive Grocer. Despite that, the company was also listed as the 21st top-selling food retailer in the US and reached $24,568 million in sales during 2021. This is thanks to the 2,200 Rite Aid stores that can be found in 17 different states as well as the company's Elixir Crafted Rx Solutions subsidiary.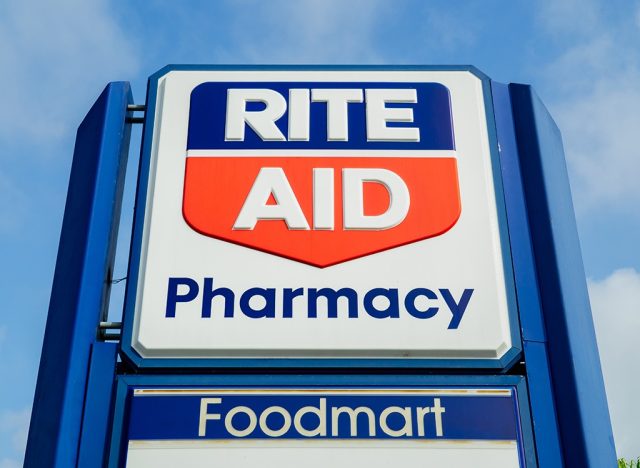 Following the news of a potential bankruptcy, Rite Aid's stock price took a serious dive when it plunged to under 71 cents at the end of the day after starting at $1.45, according to Winsight Grocery Business. As if that wasn't enough, Reorg reported in July that Rite Aid "faces debt maturities in 2025 and 2026, as well as reimbursement rate pressure, reduced demand for COVID-19 vaccines, operational inefficiencies, and wage inflation."6254a4d1642c605c54bf1cab17d50f1e
Although these issues may seem like the kind of problems that can lead to the end of a business, declaring bankruptcy might actually help Rite Aid. If the company does file for bankruptcy, it might give Rite Aid the chance to deal with the lawsuits it faces as a single matter instead of individually.
As for how Rite Aid is reacting to the buzz around possible bankruptcy, Joy Errico, senior vice president and chief communications officer at Rite Aid, said in an email statement to Winsight Grocery Business, "We do not comment on rumors and speculation." Although that doesn't confirm that bankruptcy is coming, it certainly doesn't deny it either.
While Rite Aid may not be ready or able to discuss the matter, there is reason to believe that Rite Aid is considering bankruptcy as a way to offset the impending costs of lawsuits related to the opioid crisis. Drugmakers Endo International, Mallinckrodt, and Purdue Pharma all faced lawsuits related to their practices during the opioid crisis, according to Forbes. All three reached settlements that cost them billions of dollars, eventually resulting in bankruptcy, and it's not just the drug makers that have faced legal trouble. Virtually every business that profited from the mass distribution of opioids, including pharmacies, has found itself in court and facing serious legal and financial consequences. We'll just have to wait to see if Rite Aid is able to weather the storm.
Desirée O
Desirée O is a freelance writer who covers lifestyle, food, and nutrition news among other topics.
Read more about Desirée