10 Best Grocery Stores In America
These top-flight food retailers are taking grocery shopping to new heights.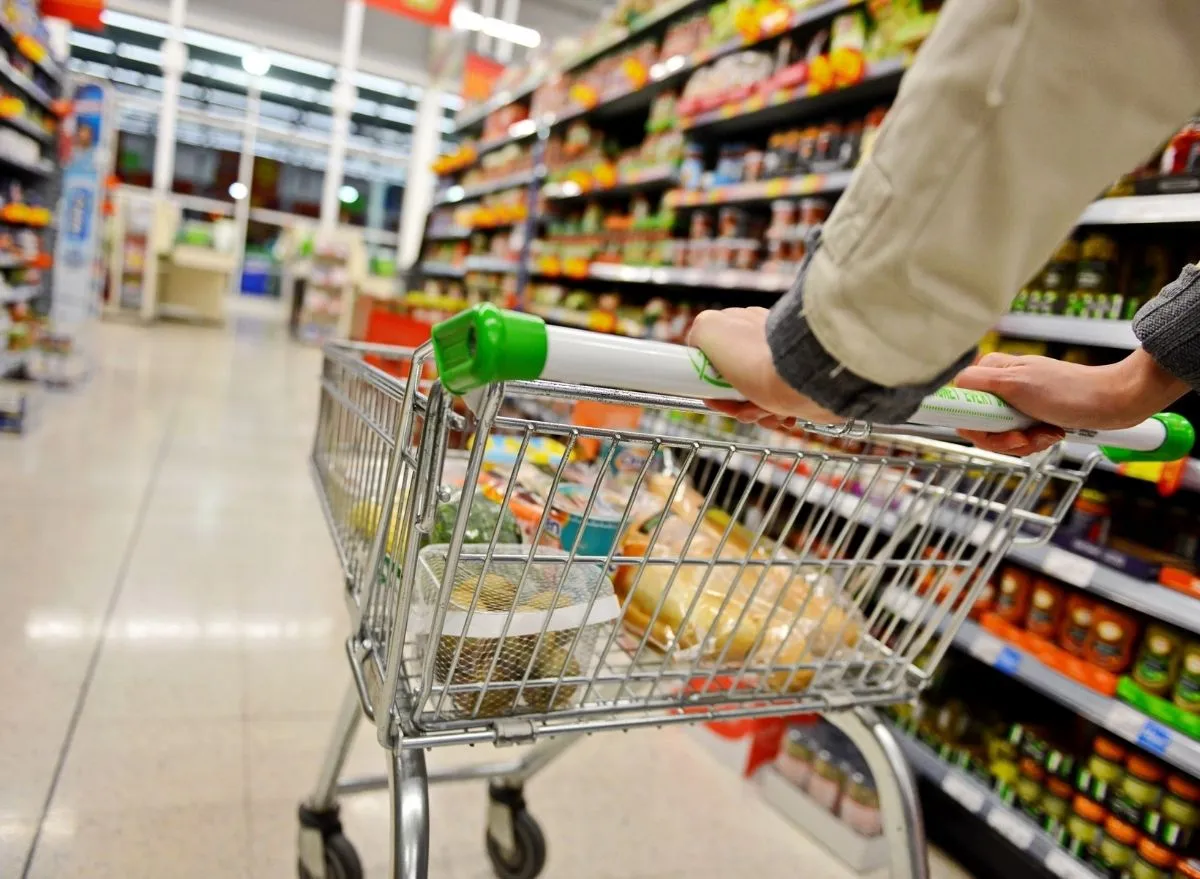 As a shopper, you probably expect certain things from your grocery store. First, it should be convenient. You want a store that is easily accessible and navigable to make your shopping experience hassle-free.
Next up is quality. You expect to see vibrant fresh produce and luscious-looking top-grade meat, likely with some clear indication about where it comes from or how it was cared for. Another thing is variety. You want to see shelves stocked with a wide range of options, catering to diverse tastes, dietary preferences, and cultural backgrounds.
Maybe most of all you're looking for value: reasonable prices and promotions to ensure that you get your money's worth. An inviting atmosphere and knowledgeable staff are nice perks, too.
The best grocery stores offer most, if not all, of these things. The best of the best are able to do so in many locations, available to many people. A truly exceptional grocery store can also provide something special, be it a product or service, that you don't often see anywhere else. 
The following grocery stores are the best at what they do, and their growing footprints and fattening bottom lines prove it. Grab your reusable bag and stroll the aisles with me as we count down these top food retailers, ranked on their own individual strengths.
Wegmans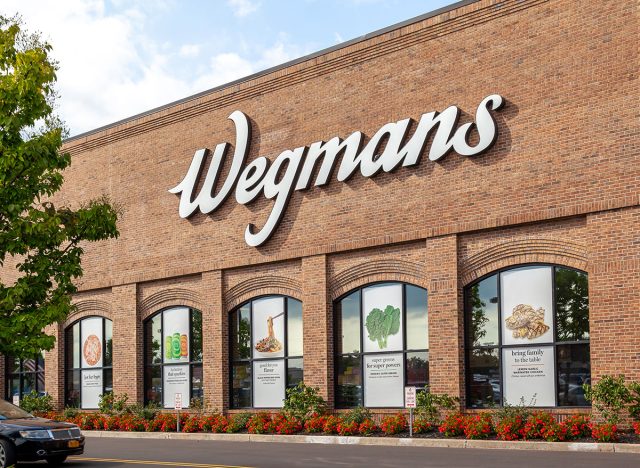 In a more perfect world, every grocery store would look like Wegmans: spacious, well-designed, and stocked with top-quality products from gorgeous locally sourced, organic produce to impeccably prepared ready-to-eat meals to the finest-looking meats and cheeses you've ever seen. Even the deli counter sandwiches are exquisite.
Unfortunately, this world is far from perfect, so only those lucky enough to live near one of this cult-favorite East Coast chain's 110 locations can experience it—and, frankly, not everyone can afford it, either. Otherwise, Legman's would rank far higher on this list. Sales at Wegmans surged nearly 10% last year to over $12 billion, according to Progressive Grocer.
H-E-B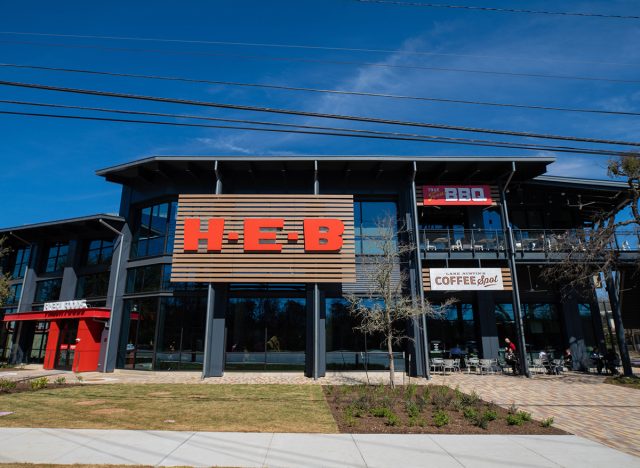 It's been said that everything is bigger in Texas, and that's certainly true of the state's most cherished local grocer, H-E-B. For a regional chain, it's huge, operating some 340 stores across the Lone Star State, plus another 75 in Mexico—and its popularity, apparently, transcends both borders. In a 2023 customer survey, H-E-B beat out many bigger national chains to be crowned America's top grocery retailer.
One reason why Texans are so proud of H-E-B is because, well, H-E-B is clearly proud of Texas. Its stores are chock full of Texas-made products, including barbecue sauces, salsas, and other regional favorites (just look for the "Go Local" label). The retailer also carries its own line of "Mi Tienda" products geared toward the local Latino community.
But the one thing that most sets H-E-B apart from all other supermarkets is the chain's signature flour tortillas, made fresh on site and filling stores with their distinctive aroma. The only trouble is, shoppers in 49 other states never get a whiff of it. H-E-B raked in over $38 billion in revenue in 2022, up 14%, per PG.
Aldi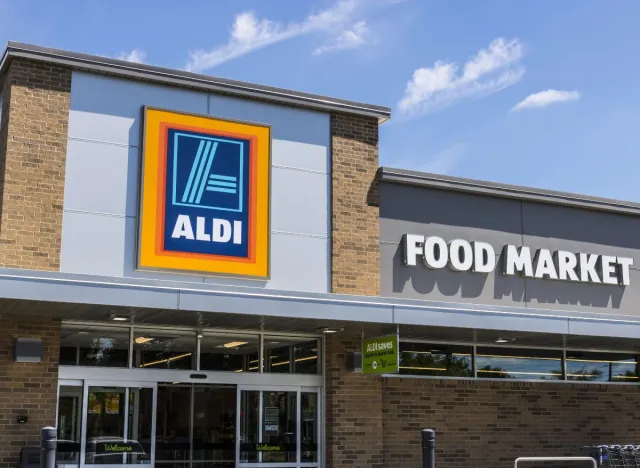 America's fastest-growing grocery chain, with over 2,200 stores and counting, Aldi is rapidly growing in popularity as well. The German-founded discount store is an especially big hit with budget-conscious consumers, which is essentially everyone these days. By stocking mostly private-label brands, Aldi allows shoppers to discover all kinds of cool new products while also saving money. Its "Aldi Finds" section, featuring unique and seasonal items—aka "Aisle of Shame"—adds an element of excitement and wonder to the shopping experience and keeps people coming back.
Not everything on the shelves is the best quality, but the rock-bottom prices lessen the risk of trying new things. If you don't already have an Aldi location nearby, just wait—the retailer is expanding its footprint all across the country, with plans to open over 100 new stores this year alone. Sales rose almost 13% at Aldi last year, totaling over $20 billion, PG reports.
Target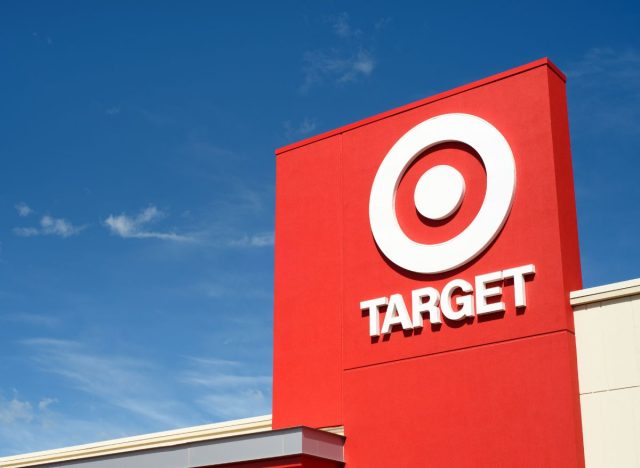 You might think of Target as more of a department store, but the popular retailer with the bullseye logo actually sells more food and beverage items than many traditional supermarket chains—over $22 billion worth in 2022. In fact, Target is widely credited with revolutionizing the grocery business. The stunning success of its own private-label foods, beginning with the Archer Farms line in 1995, challenged the widespread notion that store-brand products are inferior to big-name brands.
Countless other stores are now following that model, and shoppers are reaping the benefits, as low-cost, high-quality options abound. Target itself remains a mecca for off-brand grocery shopping, offering thousands of affordable, private-label foods at over 1,900 locations nationwide. Total revenues at Target exceeded $107 billion last year—21% from food and beverage sales, according to the company's annual report.
Publix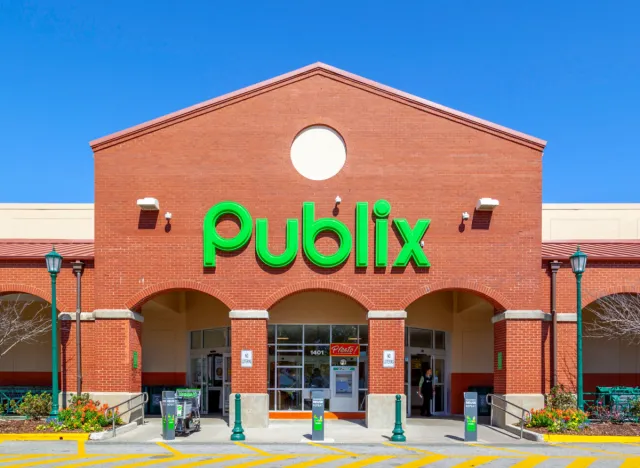 Southern hospitality is alive and well at Publix, where employees will actually help carry your groceries to your car at no charge. It's not just kindness—it's the official store policy: "No tipping, please." That extra level of customer service is one reason why the employee-owned supermarket chain has such a loyal clientele down South, where it maintains a substantial and growing presence. At a handful of Publix's 1,347 locations, you can even drink wine or beer while you shop. 
The Florida-based chain earned the top ranking as America's most trustworthy grocery store in a recent customer survey. It also gets high marks for its top-quality products, particularly in the bakery, seafood, and meat departments—not to mention its highly ballyhooed "Pub Sub" sandwiches at the deli counter.
As with other beloved regional chains, the biggest knock on Publix is probably its limited footprint from a national perspective. But that's starting to change. The fast-growing company will open its first location in Kentucky later this year, and it continues to expand northward, recently announcing two forthcoming stores in Virginia. Publix's sales totaled $54.5 billion last year, a 13.6% increase from 2021, according to the company.
Trader Joe's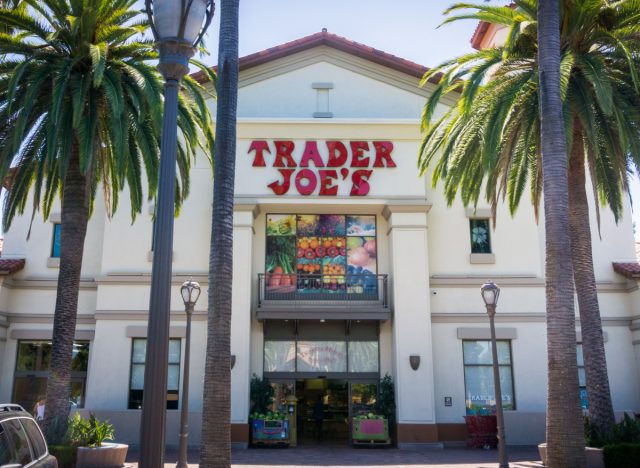 Though far from the largest or most profitable name in the grocery game, Trader Joe's has arguably the strongest, most passionate fan base of all. The retailer's famously friendly, Hawaiian-shirt-clad staff is certainly part of the charm, but the biggest reason behind its unwavering popularity is the carefully curated selection of unique, affordably priced foods at its 500-plus U.S. locations. 
Trader Joe's consistently introduces innovative and trend-setting products, catering to a wide range of dietary preferences and offering distinctive flavors and combinations. Many of these items are seasonal or limited in supply, too, creating a sense of urgency to buy now or miss out. You never quite know what's currently in stock, so you're compelled to come back often. Delivery is not an option, and virtually nothing is available online, yet customers don't seem to mind the inconvenience—not enough to stop shopping, anyway. TJ's racked up over $16 billion in sales last year, up 11% from 2021, according to Progressive Grocer.
Whole Foods Market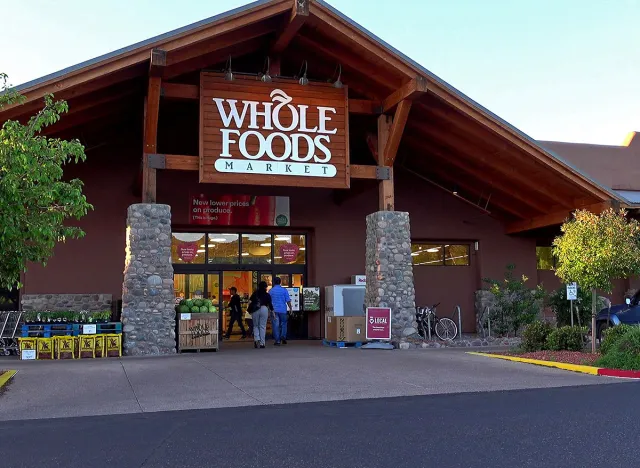 Since Amazon's acquisition of Whole Foods Market in 2017, the upscale grocery chain has started to chip away at its "Whole Paycheck" reputation. Customers, particularly Amazon Prime members, now enjoy lower prices, albeit certainly not the lowest in the industry. Shoppers also benefit from technological improvements, including faster delivery options. What hasn't changed is the store's professed high standards for product quality, and it remains one of the preeminent destinations for top-notch meats, seafood, cheese, baked goods, and fresh produce.  
Although it currently has a limited number of locations (515) compared to other major chains, the Texas-based grocer has big plans to expand. In January, CEO Jason Buechel said the company would open at least 50 new stores, which he hopes to increase to 100, according to Supermarket News.
While parent company Amazon announced plans this year to close other supermarkets under its banner, CEO Andy Jassy told investors in February that he's still bullish about Whole Foods: "I really like the progress that that business has made on profitability in the last year."
Kroger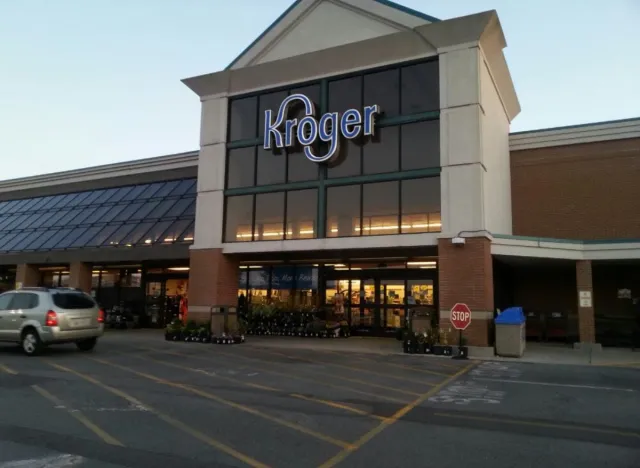 While it still lags behind a few others in terms of total retail sales, Kroger nonetheless remains the nation's largest traditional supermarket operator with nearly 2,800 stores—and it's aiming to get even larger. The Cincinnati-based grocer's proposed mega-merger with Idaho-based Albertsons would create a multi-billion-dollar retail colossus, totaling nearly 5,000 stores across 48 states. Of course, the deal is controversial, and although Kroger CEO Rodney McMullen recently said the process has "progressed nicely," it's unclear exactly if or when the plan will earn regulatory approval.  
In the meantime, the 140-year-old company has proven to be an unlikely industry innovator. Its growing network of high-tech fulfillment centers now gives it the capability to deliver online orders up to 90 miles away. And it has recently outfitted select stores in Ohio with new tech-driven food halls. Three massive new Kroger superstores planned for Texas further demonstrate the company's greater ambitions, promising shoppers an expanded array of merchandise beyond just groceries. Kroger reported total sales of over $148 billion last year, up over 7% from 2021.
Walmart/Sam's Club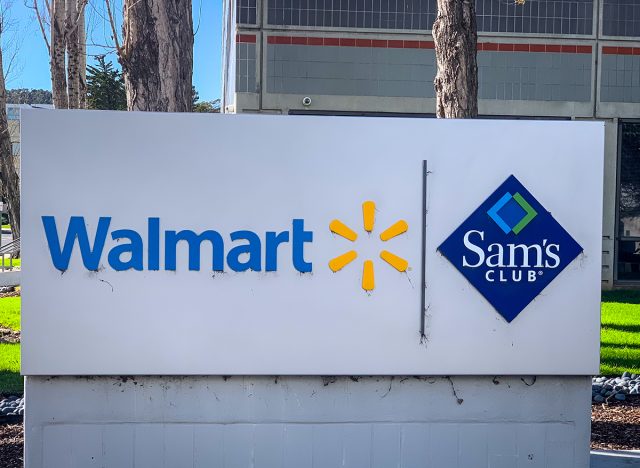 There's no denying the omnipresence of Walmart. Like it or not, the Arkansas-based big-box behemoth has made affordable groceries available to more Americans than any other single retailer. The company operates over 5,000 stores nationwide, including more than 3,500 large-format Walmart Supercenters and 600 members-only Sam's Club warehouses, as well as smaller neighborhood market and discount stores.6254a4d1642c605c54bf1cab17d50f1e
It is far and away the nation's most popular grocery store, with over 25% of the U.S. market share, according to Axios, citing data compiled by industry tracker Chain Store Guide. Sam's Club itself ranks fourth with 4.7%. No other major U.S. food retailer boasts higher sales figures. Walmart U.S. raked in over $420 billion last year, with Sam's Club earning another $84 billion. 
With its ubiquitous retail presence, laser-focus on low prices, and vast selection of products—over 400 million different items are now available from Walmart online, CFO John Rainey told investors back in February—it's no wonder why so many Americans buy their groceries (and pretty much everything else) from the retail giant, or its affiliate membership club. Tech-savvy advancements like Walmart's handy mobile app with Scan & Go checkout make it even easier to do so. In certain markets, you can even get groceries delivered by airborne drone!
Yet, even a dominant retailer like Walmart has its downsides. Service quality, for one: Walmart Supercenter received the lowest rating for service of any grocery store in a 2019 Consumer Reports survey of 75,000 shoppers.
Costco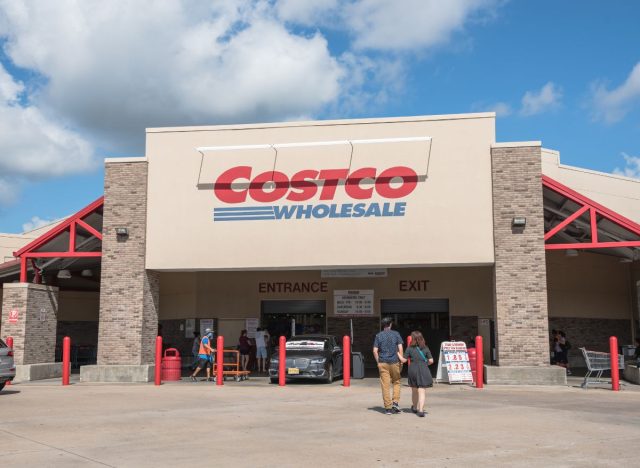 It's certainly not the most beautiful store layout, or the most convenient place to shop. In fact, it can be a total hassle—especially if you happen to live in Brooklyn, N.Y. But millions of Americans regularly brave the big crowds and long lines to buy their groceries at Costco for one simple reason: value.
You know you're getting good quality food (and, generally, a lot of it) for a really good price. That's a big reason why you pay to join the popular membership club in the first place and why very few people quit. (The current renewal rate for American and Canadian members is over 92 percent, according to the company.)
From the club's private label Kirkland Signature to renowned national brands, Costco curates a limited number of items to stock its shelves, generally the best one or two items of its kind, and prices everything to move. The business makes the bulk of its profits from membership fees, allowing for lower prices on individual products.
Sure, not every item is always winner at the warehouse. The produce section, for instance, is a constant source of complaint. But pantry staples, frozen foods, meats, and baked goods are often unbeatable bargains.
You won't find the best deals on its website, or many popular products online, in general. The retailer's digital presence is, frankly, abysmal. And with only 587 locations nationwide, your access to an actual warehouse can be limited, depending on where you live. But you just don't get the same high-quality deals anywhere else. That's why Costco is tops.
Costco reported over $223 billion in total worldwide sales in fiscal year 2022, including a 10% uptick in U.S. sales.
Chris Shott
Chris Shott is the Deputy Editor covering restaurants and groceries for Eat This, Not That!
Read more about Chris