This Roasted Pumpkin Seeds Recipe Is the Perfect Fall Snack
Don't throw out the seeds when you're carving that pumpkin! Try making one of these 5 delicious seed combos instead.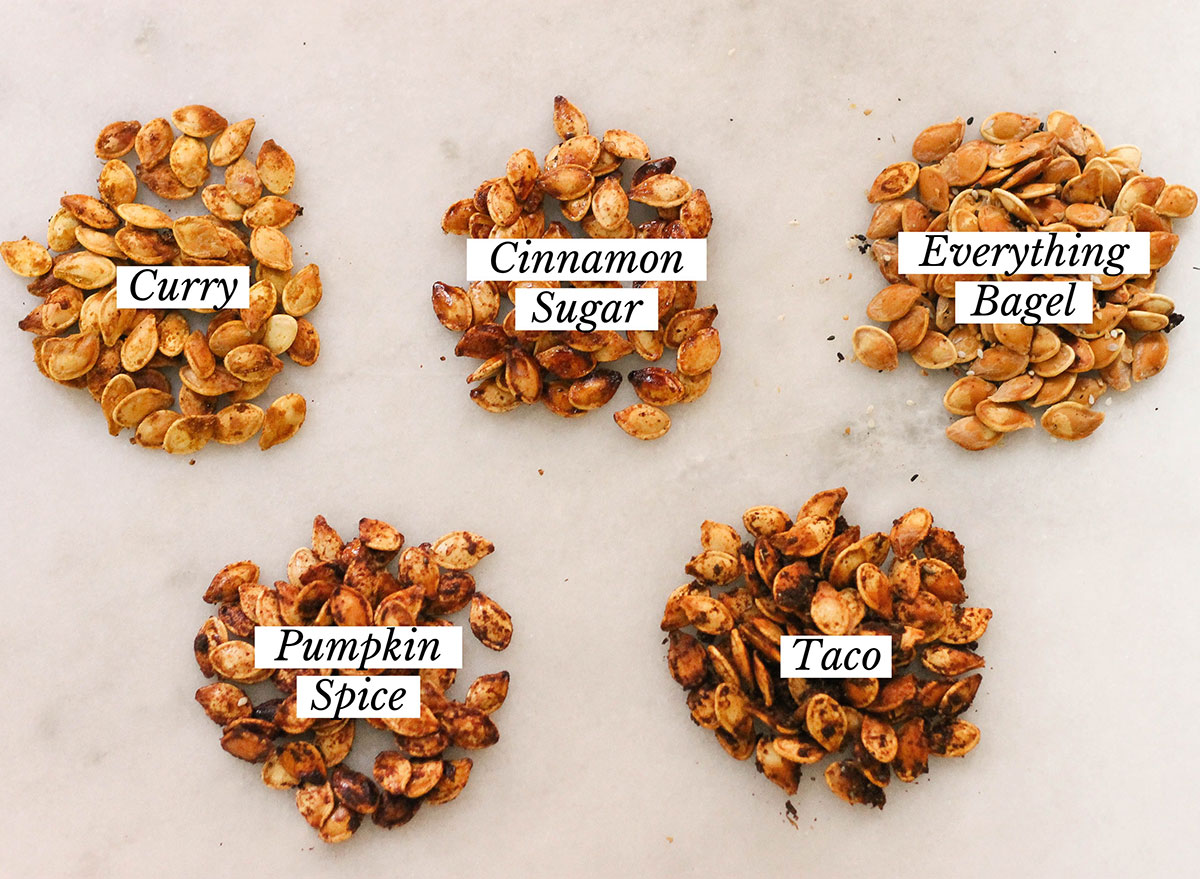 Carving a pumpkin is certainly one of those fun fall festivities, but if you're throwing away all of those pumpkin seeds, you're severely missing out! Roasted pumpkin seeds are a great snack to enjoy whilst carving your pumpkin.
Roasted pumpkin seeds are a superb snack—especially because they are so high in protein! 1 cup of pumpkin seeds has 12 grams of protein and 12 grams of dietary fiber! It's a great high protein snack that you can make with any flavor you desire. Try making your own roasted pumpkin seeds using this step-by-step guide.
Makes 2 cups
Ingredients
2 cups pumpkin seeds
4 tablespoons butter
1 teaspoon salt (or sugar!)
1 teaspoon extra seasoning, optional
Cooking spray
How to Make It
Find a medium or large-sized pumpkin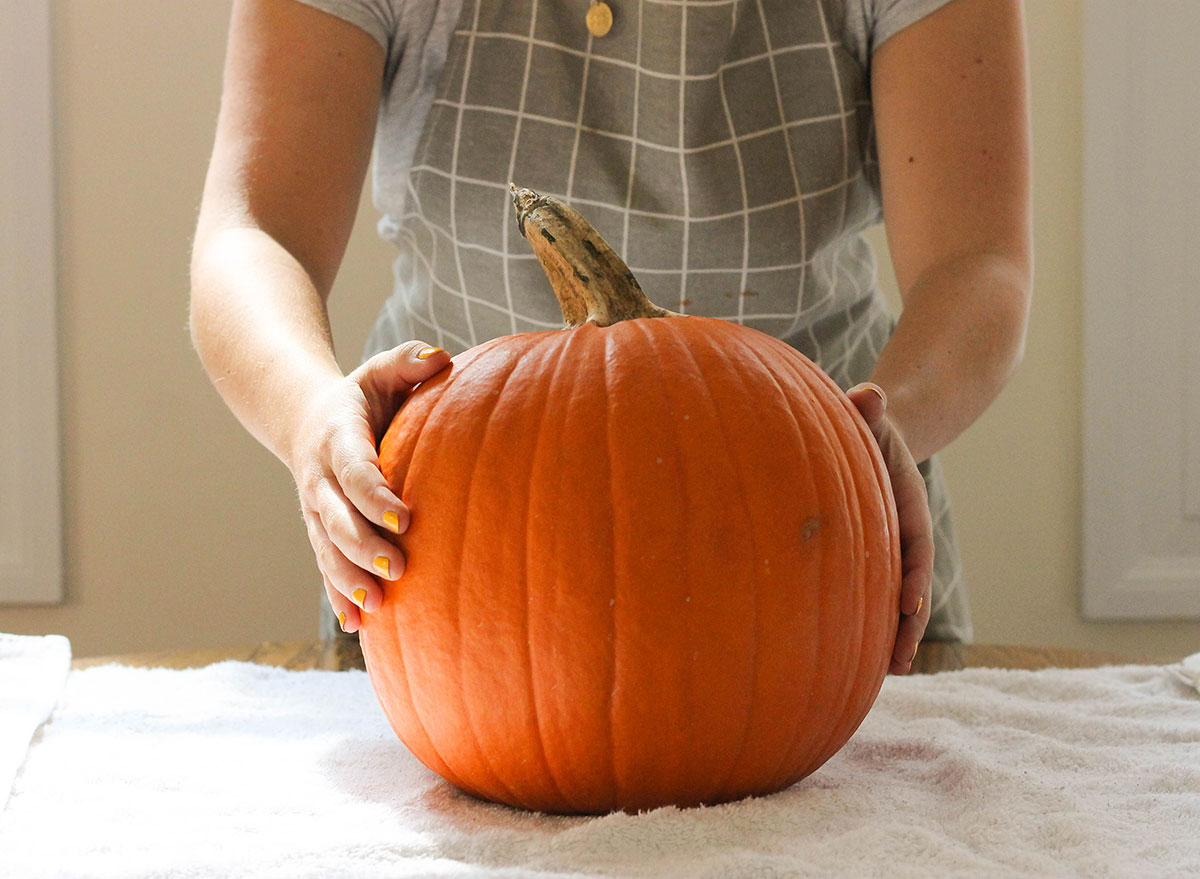 6254a4d1642c605c54bf1cab17d50f1e
I found this beauty at Walmart! That's right, and this pumpkin was pretty cheap. I recommend finding a medium or large pumpkin, that way you have enough to make at least 1-2 cups of roasted pumpkin seeds.
Cut off the top
I used a chef's knife for this, which I admit wasn't the easiest way to cut this pumpkin. I would recommend using a normal pumpkin carving knife for this—which will be great to have when you carve that pumpkin later!
Scoop out the seeds into a bowl
Using a metal spoon, scoop out the seeds. You may find it easier to use your hands toward the end, to get those stragglers at the bottom of the pumpkin.
Separate the seeds from the extra pumpkin
This part will certainly get messy, but hey, those roasted pumpkin seeds are worth it! Separate the strands of pumpkin pulp from the seeds, and just throw it on that towel. You'll have a chance to clean it later.
Rinse the seeds, pat them dry, then coat in butter
Using a colander, rinse the seeds of any excess pumpkin pulp. Spread them onto a dishtowel. You'll get a nice roast from the seeds if you pat them dry. Once they are dry, melt some butter in the microwave (about 30-45 seconds) and mix the seeds in a bowl with the butter.
Now not every pumpkin will produce exactly 2 cups of pumpkin seeds, so I recommend this formula when choosing the butter and seasoning for your seeds:
1/2 cup = 1 tablespoon of butter, 1/4 teaspoon seasoning
1 cup = 2 tablespoons of butter, 1/2 teaspoon seasoning
1 1/2 cups = 3 tablespoons of butter, 3/4 teaspoon seasoning
2 cups = 4 tablespoons of butter, 1 teaspoon seasoning
Choose savory or sweet seasoning
Would you prefer a savory snack, or a sweet one? Whichever you decide, you'll choose your teaspoon of salt or sugar based on that. For example, if you're going to enjoy a pumpkin spice or cinnamon sugar seasoning, you'll want to sprinkle sugar onto these seeds instead. If it's a taco seasoning, curry, or everything bagel seasoning, you'll want to use salt.
If you decide on using an everything bagel seasoning for your seeds, don't add the seasoning to the seeds just yet. Let the seeds roast for 30 minutes first. During the last 10, brush an egg white wash (separate an egg) onto the seeds, then sprinkle on the seasoning. Roast for the last 10 minutes.
Spread the seeds onto a baking sheet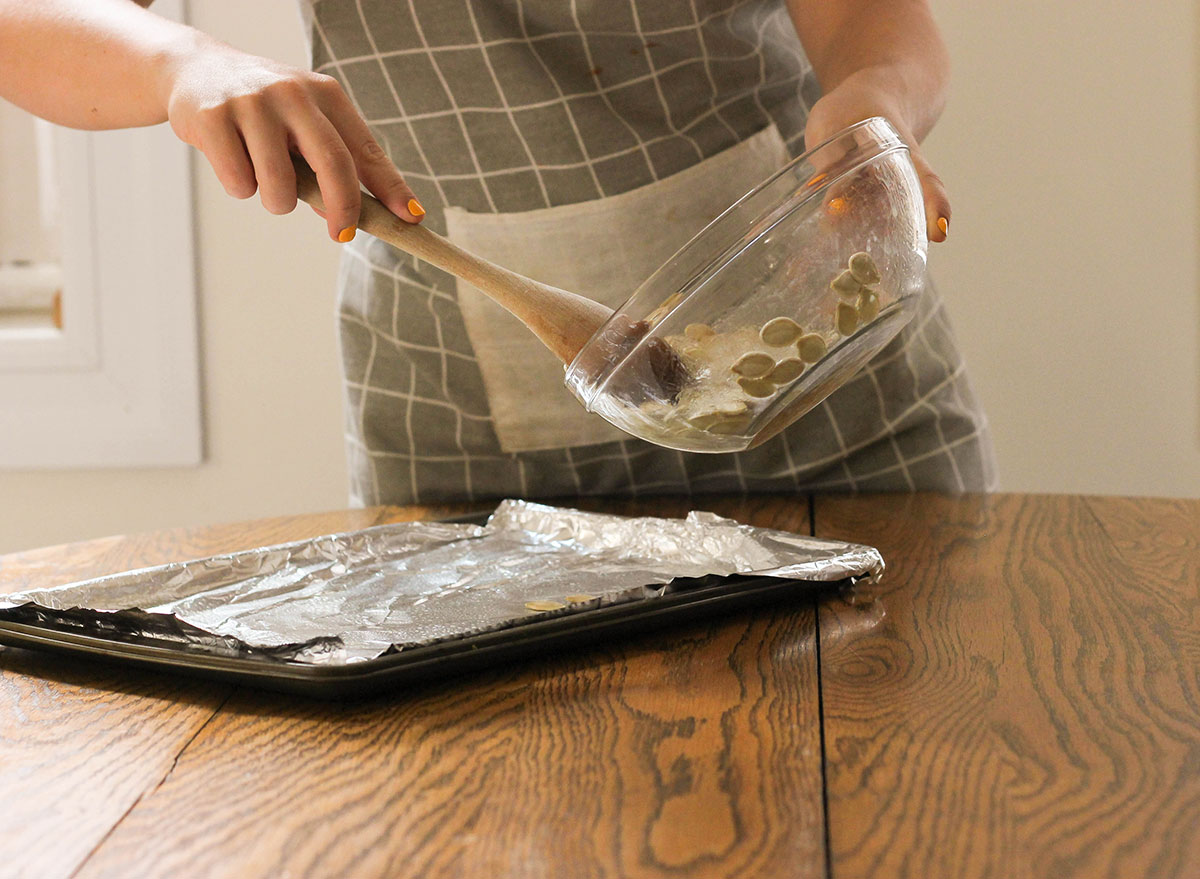 To make cleanup easier for yourself, line a baking sheet with aluminum foil and spray it with cooking spray. Spread the pumpkin seeds on it, and if you can, try to not have them overlapping.
Roast for 40 minutes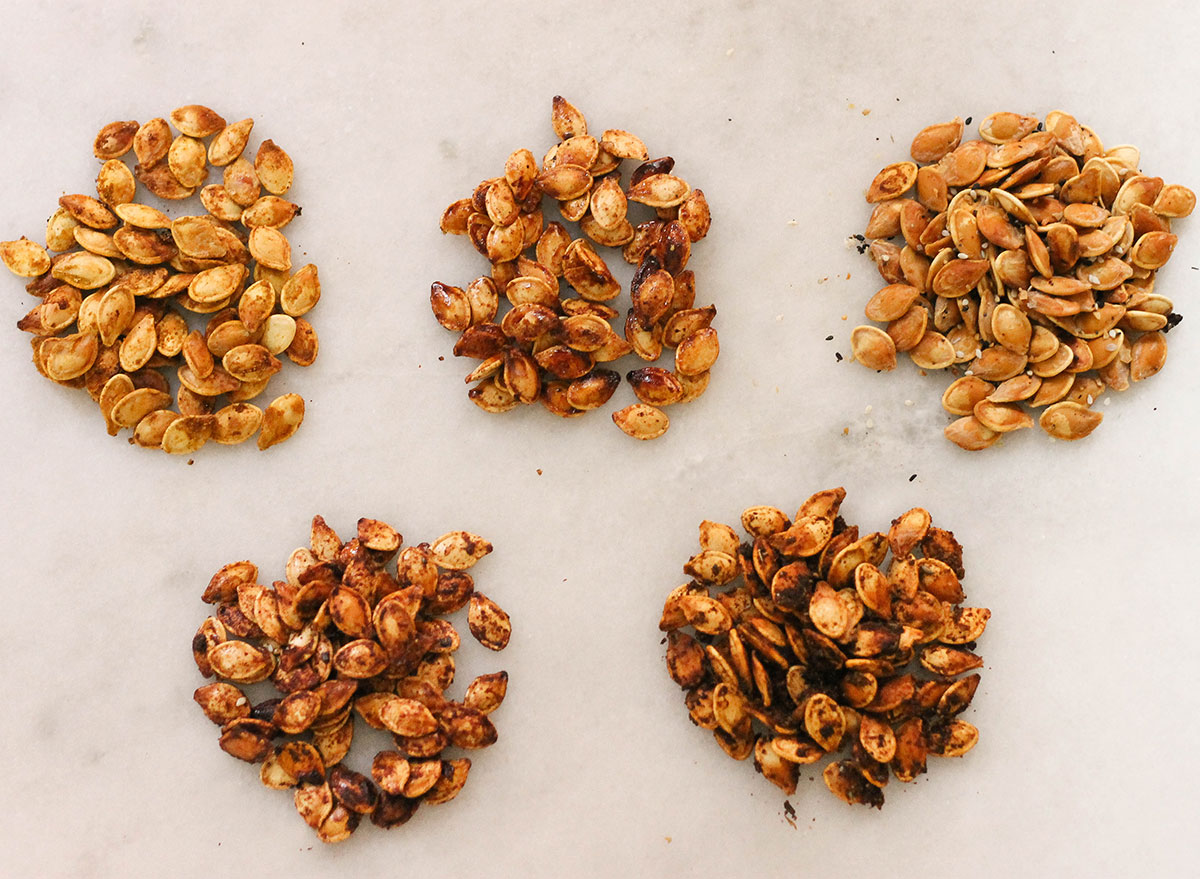 Make sure to stir the seeds every 10 minutes! It will help with roasting them evenly in the oven because you don't want to have burnt edges of your seeds. So after every 10-minute segment, mix the seeds with a wooden spoon. Once they are done, wait for them to cool completely. You don't want to burn your tongue!
Roasted Pumpkin Seeds Full Recipe
Preheat the oven to 300 degrees.
Carve out the top of the pumpkin. Use a metal spoon to scoop out the pumpkin seeds.
Using your hands, separate the pumpkin seeds from the extra pumpkin pulp in a large bowl.
Rinse the seeds, then pat them dry.
Melt the butter and mix it with the dried pumpkin seeds in a bowl.
Sprinkle the pumpkin seeds with salt (if you're making a savory blend) or sugar (if you're making something sweet).
Add in whatever seasonings you desire!
Line a baking sheet with aluminum foil, then spray it with the cooking spray.
Roast in the oven for 40 minutes. Every 10 minutes, mix the seeds with a wooden spoon. This helps them to roast evenly.
Let the seeds cool completely before eating.