5 Safest Dark Chocolate Brands, According to a Study on Heavy Metals
Not every brand failed the highly publicized lead and cadmium test.
Dark chocolate has long been touted as a healthier alternative to traditional chocolate, but a recent study suggested there is something sinister lurking within many of these popular sweets.
A recent Consumer Reports investigation found significantly high levels of dangerous heavy metals lead and cadmium in over 20 popular kinds of dark chocolate bars. Both Hershey and Trader Joe's are now facing civil lawsuits over the study's findings.
But not every brand tested by the consumer watchdog fared so poorly. In fact, five kinds of dark chocolate bars were shown to contain relatively low amounts of both toxic metals, based on California's maximum allowable dose level, which Consumer Reports described as the "most protective" standard in the country. (There is no current federal standard for lead and cadmium in foods, the report noted.)
These five bars were all deemed "safer choices," according to the study.
Mast Organic Dark Chocolate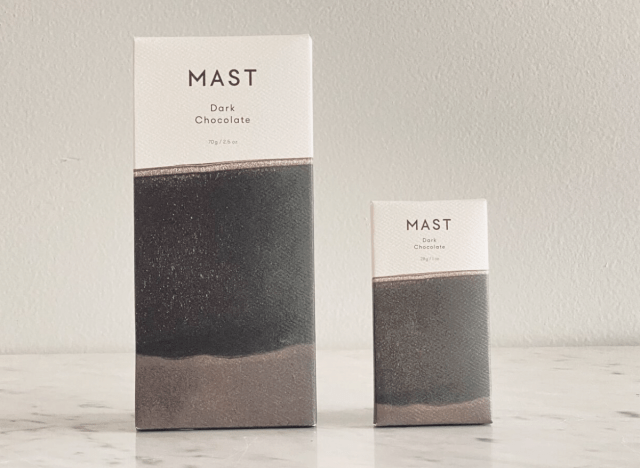 Once revered as pioneers in the artisanal chocolate movement, New York-based Mast Brothers faced controversy in 2015 over claims that their confections did not always live up to their professed "bean-to-bar" standards. However, in the Consumer Reports study, their chocolate fared better than any other brand, registering the lowest lead level of all the bars tested. Its cadmium content was also under half the maximum allowable level. Made with just three listed ingredients—cocoa beans, cane sugar and vanilla beans—Mast's simple 80% Cacao bar is available from Whole Foods, Wegmans, and other retailers.
Taza Organic Deliciously Dark Chocolate
A mom and pops-founded shop from Massachusetts, Taza claims to be the first American chocolate maker to set up a third-party certified Direct Trade-sourcing program. Those high standards seem to have paid off when it comes to product safety as well. Taza's stone-ground Deliciously Dark variety contained the second lowest amount of lead in the entire Consumer Reports study. The level of cadmium also fell within the safer range. Described as a "bold balance of sweet and bitter" on the company's website, the cocoa bean- and cocoa butter-blended bar can be found at Whole Foods, The Fresh Market and other specialty stores.6254a4d1642c605c54bf1cab17d50f1e
Ghirardelli Intense Dark Chocolate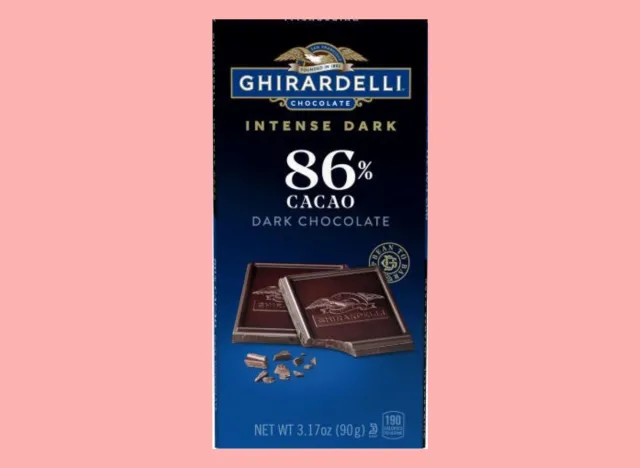 One of America's oldest chocolate makers, California-based Ghirardelli is also one of the most ubiquitous brands, commonly found in supermarkets and drug stores nationwide. Its Intense Dark 86% Cacao bar ranked third lowest in lead, according to the study, and also boasted the lowest cadmium level in the whole "safer choices" category. Look for it pretty much anywhere that chocolates are sold.
Ghirardelli Intense Dark Chocolate Twilight Delight
Ghirardelli's Twilight Delight bar also fell within the safer range for both heavy metals, although its cadmium content was the highest among this group. Described as "intensely delicious" on the company's website, the 72% Cacao bar contains five ingredients, with vanilla extract and soy lecithin rounding out the combination of unsweetened chocolate, sugar and cocoa butter. Find it at Walmart, Rite Aid and many other stores.
Valrhona Abinao Dark Chocolate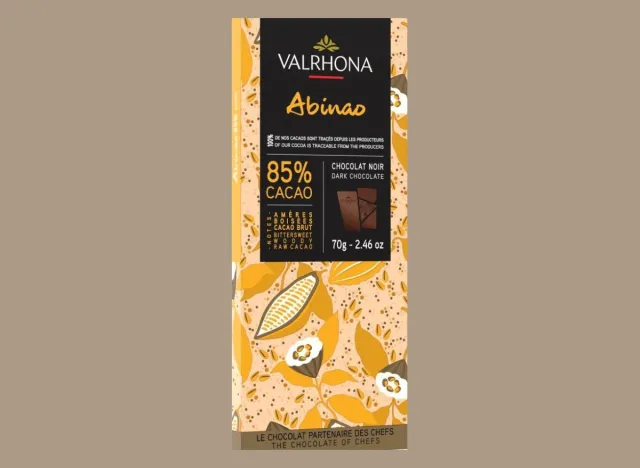 A century-old French brand, Valrhona upholds its stated mission of excellence by making the safer category as well. Still, its self-described "powerful & tannic" dark chocolate bar, made of 85% Cacao, had the highest levels of lead among all the "safer choices" in the study, though it fared better than several others on the cadmium scale. Look for it at specialty chocolate shops and upscale supermarkets.
Chris Shott
Chris Shott is the Deputy Editor covering restaurants and groceries for Eat This, Not That!
Read more about Chris