12 Secret Grocery Shopping Tips You Should Be Following Right Now
Follow these simple guidelines to stay safe and healthy at the grocery store amid COVID-19.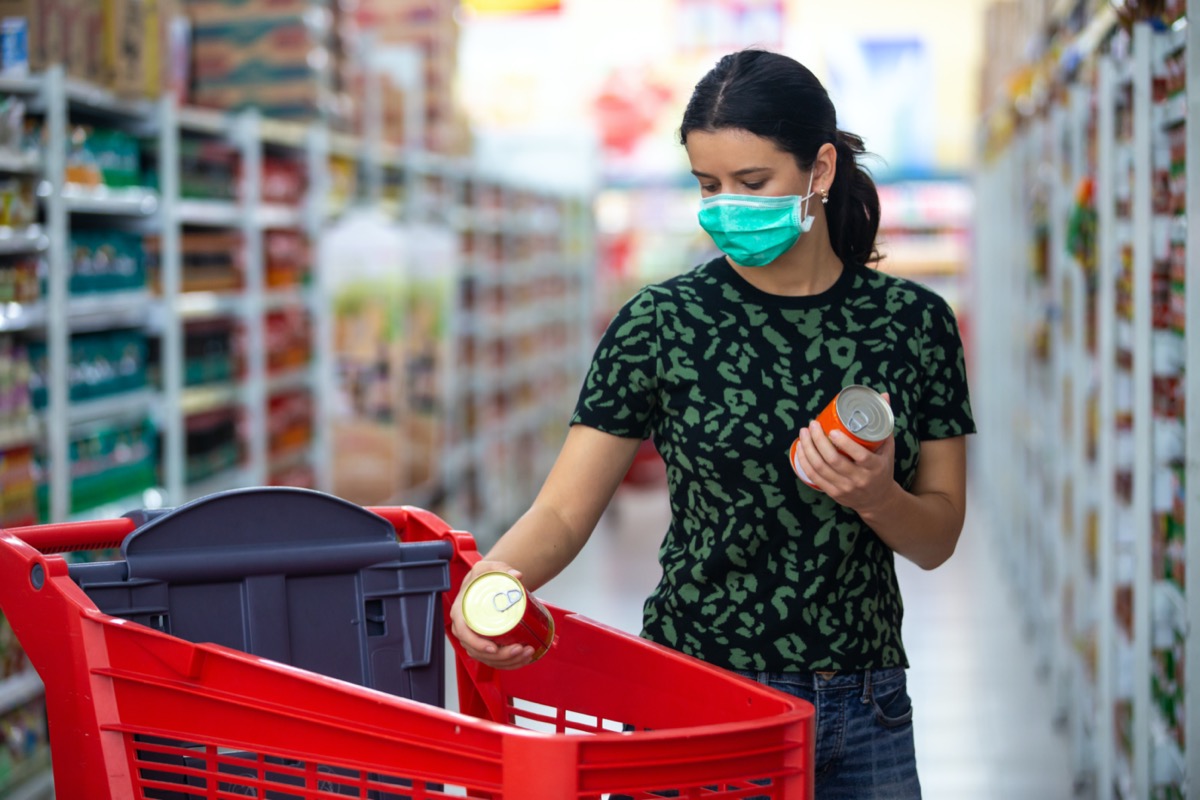 If you're planning a trip to the grocery store, you need to know two very important facts. First, the coronavirus pandemic isn't over. Second, crowded, highly trafficked, and poorly ventilated indoor spaces—like grocery stores—are still considered the most dangerous and high-risk places to potentially contract the virus.
That said, in the months during which we've all tried to navigate food shopping in the safest and easiest ways possible, plenty of us have picked up some secret tips that are worth sharing.
The following are some tricks, guidelines, and secrets to employ on your next trip to procure your favorite food items at your local grocery store. Of course, many of these come down to common sense, but an efficient and well-planned trip to the supermarket can go a very long way in reducing your risk of getting sick.
Check prices online first.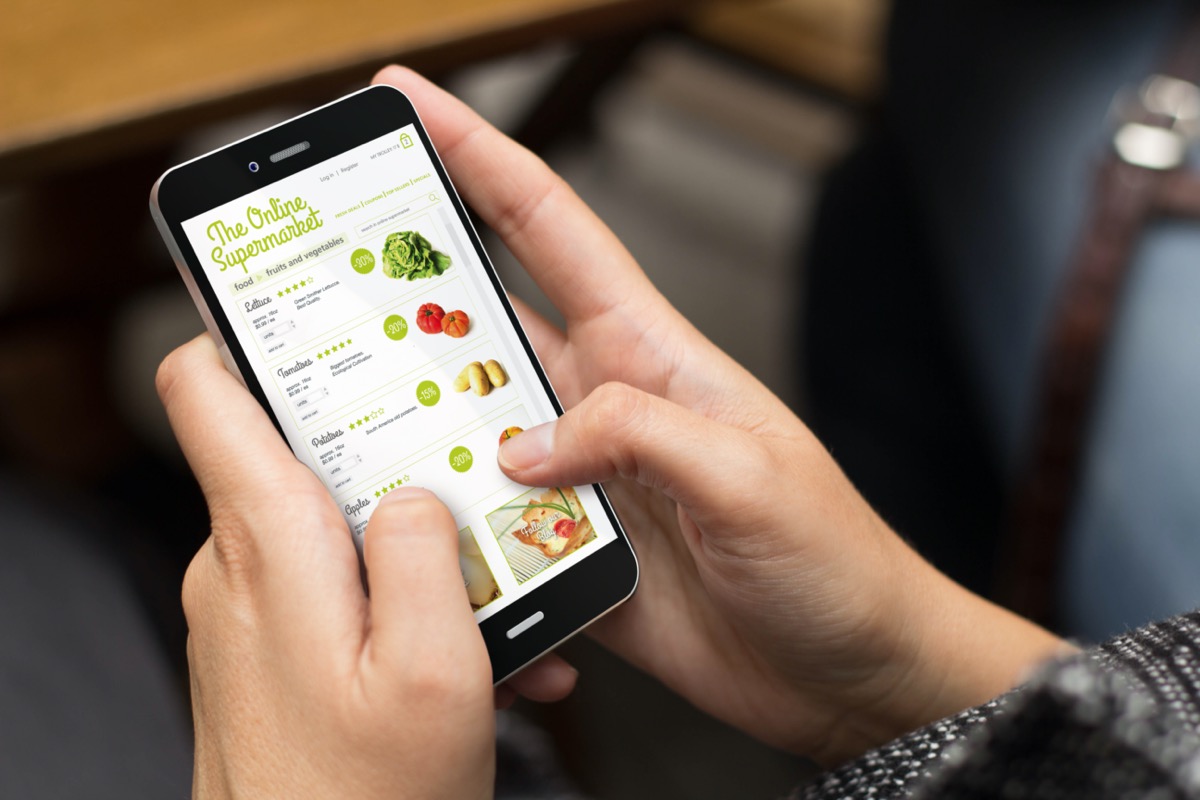 A number of national retail chains have invested a lot of resources into their online shopping services, and now, as a result, are often offering discounted prices online. An unnamed Walmart employee, in fact, revealed to Business Insider that checking prices online can often lead to real, in-store savings that can add up quickly. "If the item costs less online, then the store will comp," the employee revealed. "The item just has to be sold on Walmart.com." (Related: 6 Things You'll Never See at Walmart Again.)
Dig deep for the best produce.
Grocery store associates charged with restocking fruits and vegetables rotate the new products by often putting the freshest produce at the back or bottom of the bin. So, depending on what you're looking fo (and whether or not it comes in packaging), it may pay off to dig deep to get the freshest produce. However, if this means directly touching more unpackaged produce that other people will end up buying, consider only taking what you can grab at the front. (Related: Expect This Change to the Produce Aisle at Your Grocery Store.)
Do you want a special cut of meat? When it comes to getting the best meat at a grocery store, there's one person in particular who can help you out: The butcher. Get to know the hardworking employees in the meat department, and you may walk away with a Grade-A cut.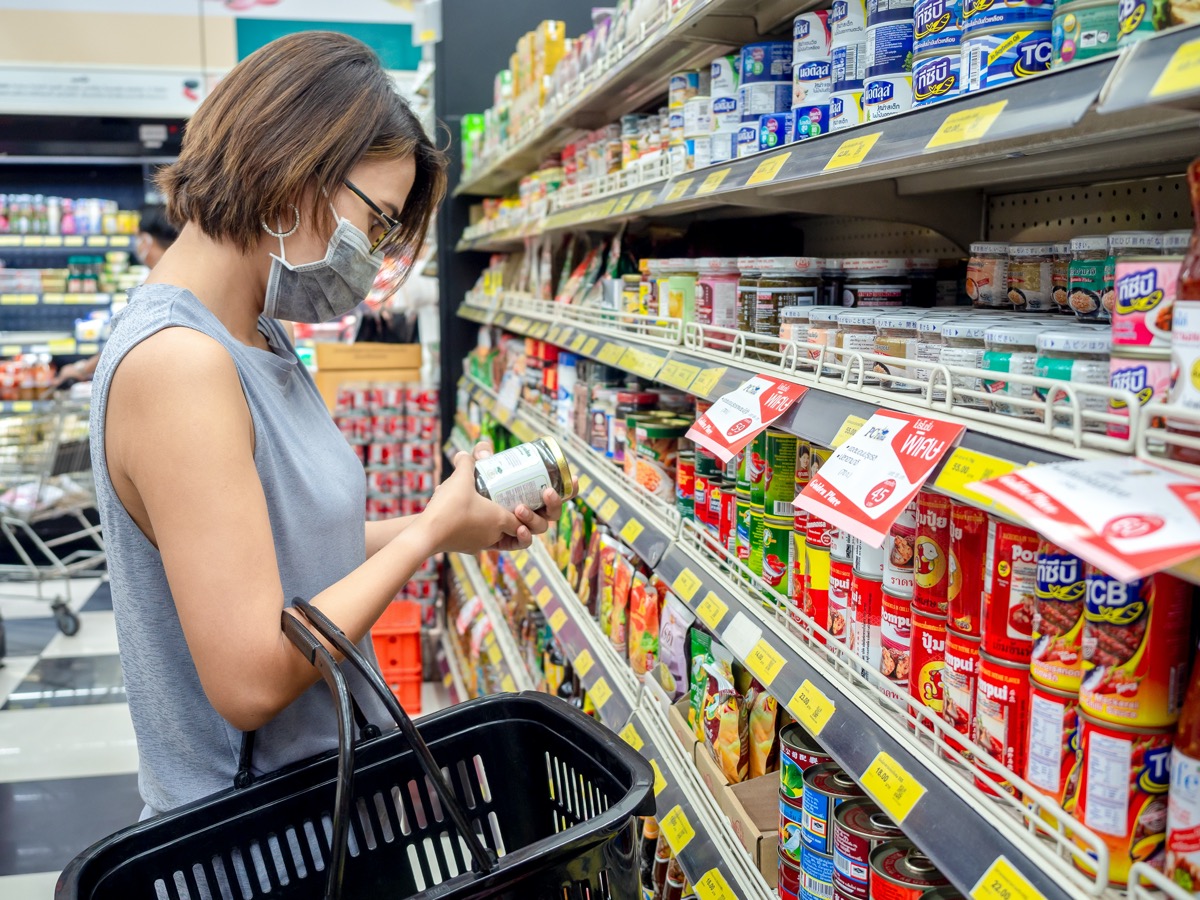 These days, it's more likely that the earlier you go shopping, the cleaner the store will be. This is partially the reason why many retail chains have started seniors-0nly shopping hours for elderly and at-risk customers early in the morning. That's when the store has been most recently disinfected and the shelves are restocked… but understandably, not everyone is happy with getting up that early to buy food.
Don't leave your shopping cart unattended.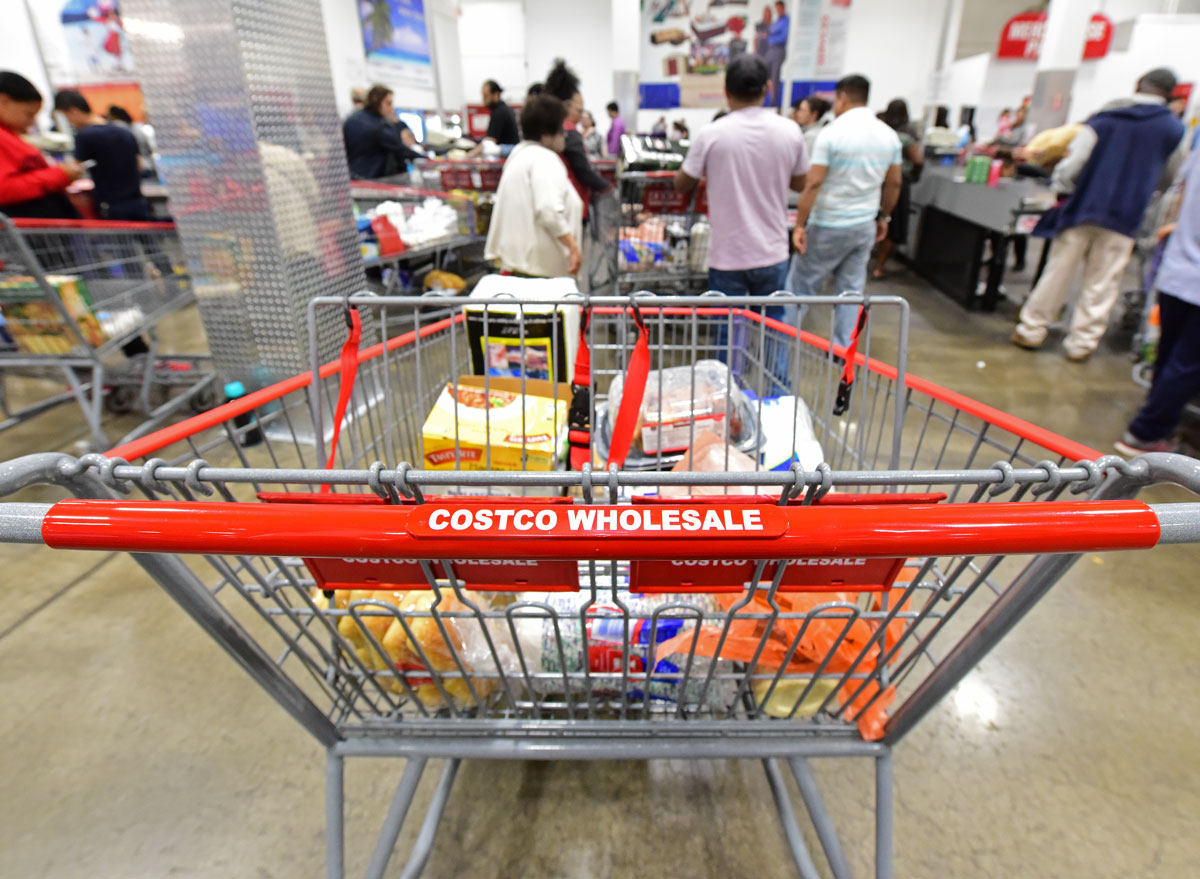 By any measure, the coronavirus pandemic has been an unusual and unnerving time that has resulted in food shortages and increased prices on everyday staples like eggs and meat. With low stock and high demand, the odds of finding an item has been swiped from your unattended shopping cart may rise. You don't need to be paranoid, on high alert, or treat your fellow shoppers as suspect, but do try to keep your cart in sight.
Plan your trip ahead of time.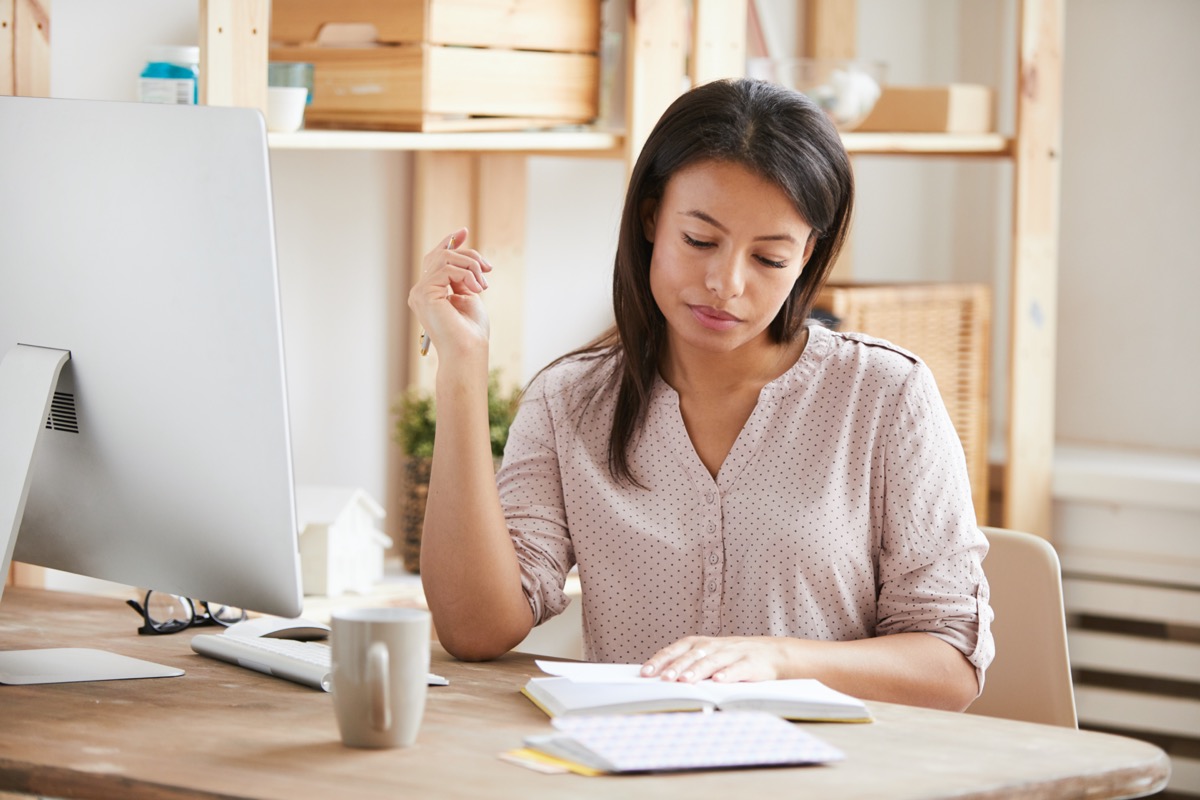 Most people make a list of groceries, but give yourself an extra 10 minutes and think it through. You want to avoid going back to an aisle, or even worse, a return trip to the store, to pick up something you simply neglected to write down. Pro tip: while making your list, make sure you review your pantry, refrigerator, laundry room, etc. for a quick inventory to make sure you don't forget to pick something up.
Be clinical in your approach.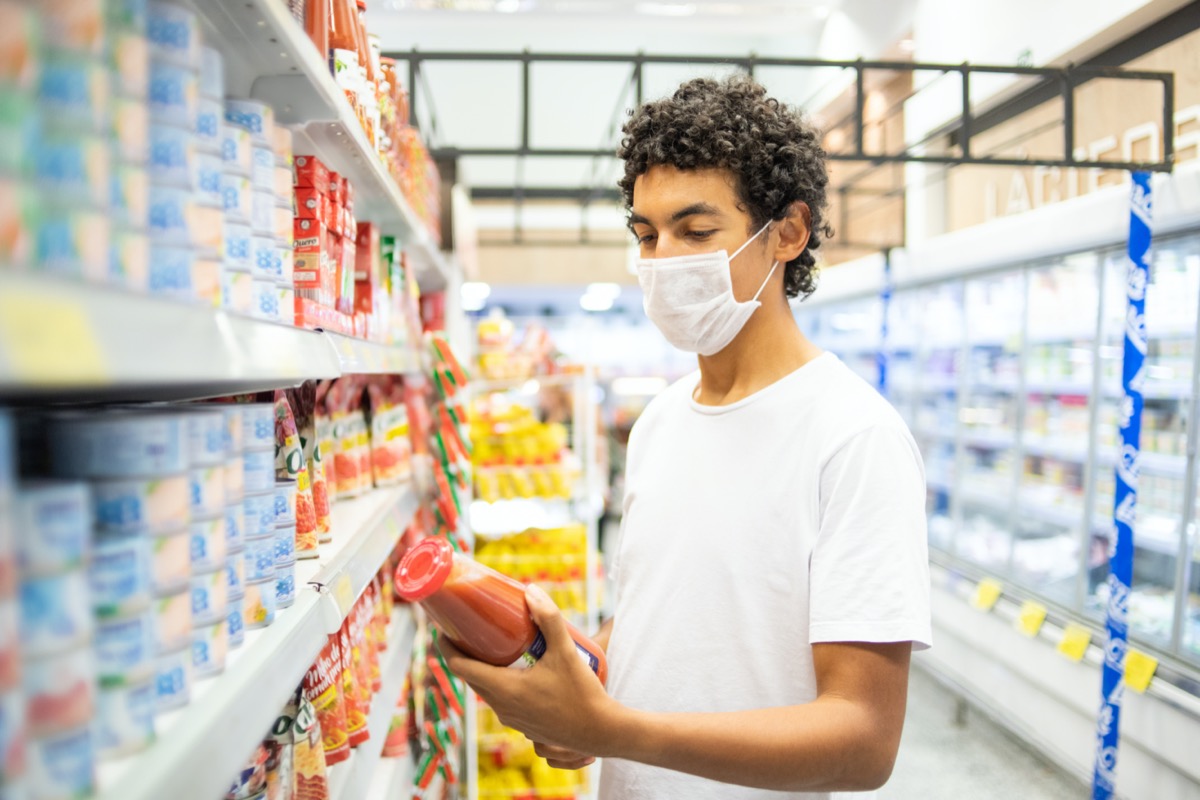 Most shoppers have a favorite grocery store that they regularly visit. And most shoppers have a detailed layout of said grocery store deeply etched into their brains. So, when you're making your shopping list, organize the products you plan to purchase by category (produce, dairy, meat, cleaning supplies, canned foods, etc.) If you want to get really detailed, organize those subcategories in the order in which you will walk through the supermarket. Veggies and produce first? Check. Next up, dairy counter, then, frozen foods. The idea here is a clinical approach that maximizes your efficiencies and limits your interaction with others.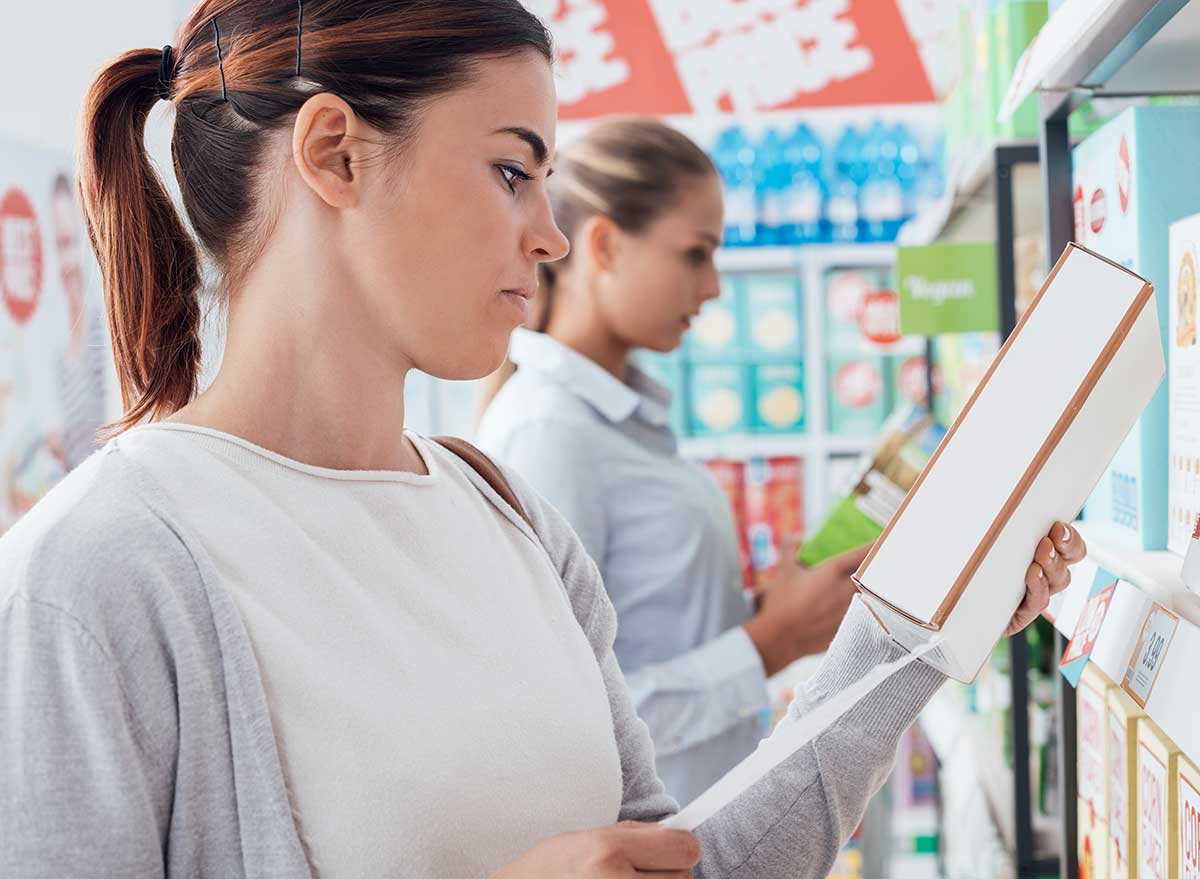 Now is not the time to "interview your fruit" by squeezing, thumbing, or, perhaps even smelling the produce you want to buy.  Select the item that you think will serve you best, put it in your cart, and move on. The goal is not just improved efficiency in your shopping plan, but also limiting the number of common products that you and other shoppers touch, and potentially share germs of any kind.6254a4d1642c605c54bf1cab17d50f1e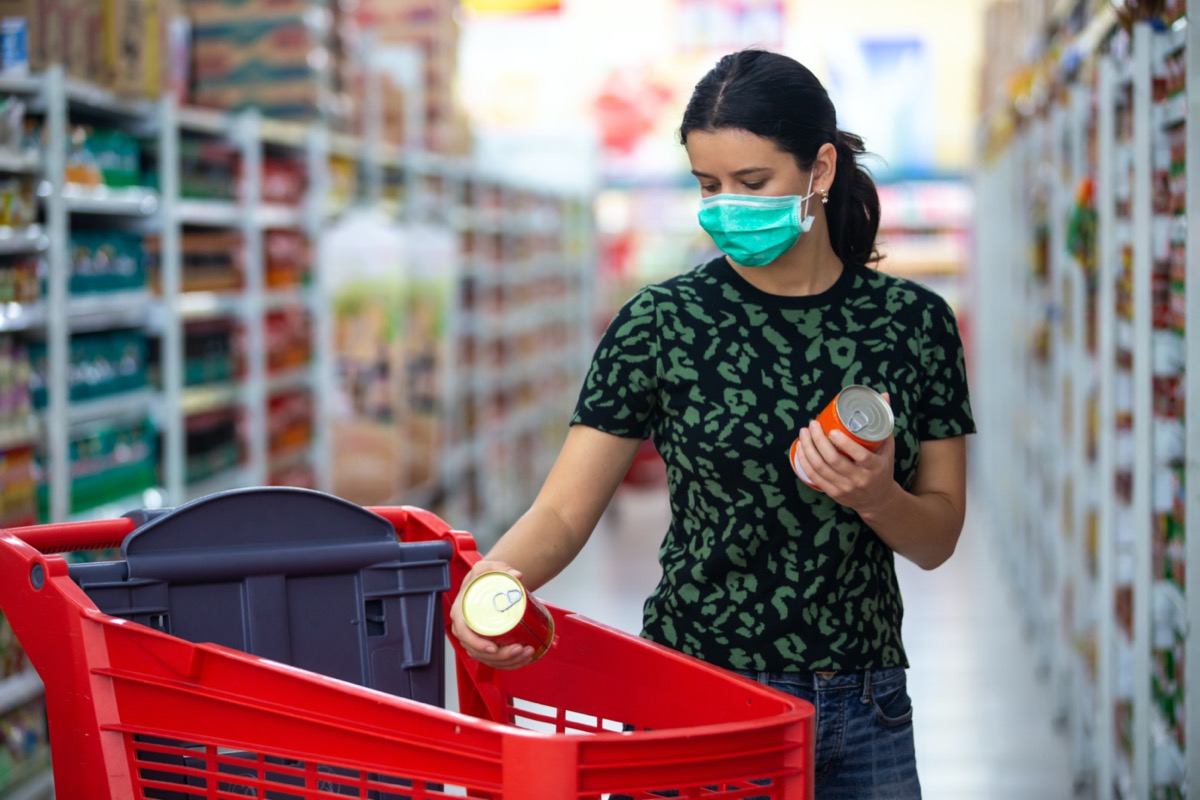 Don't bring your loved ones or kids! Not only will it be a more pleasant experience for you and your children, but it will also help you maintain a straight and narrow path through the supermarket. Also, fewer people in a crowded store that are breathing and talking and inhalation the same stale air? Just go solo, and enjoy the peace and quiet.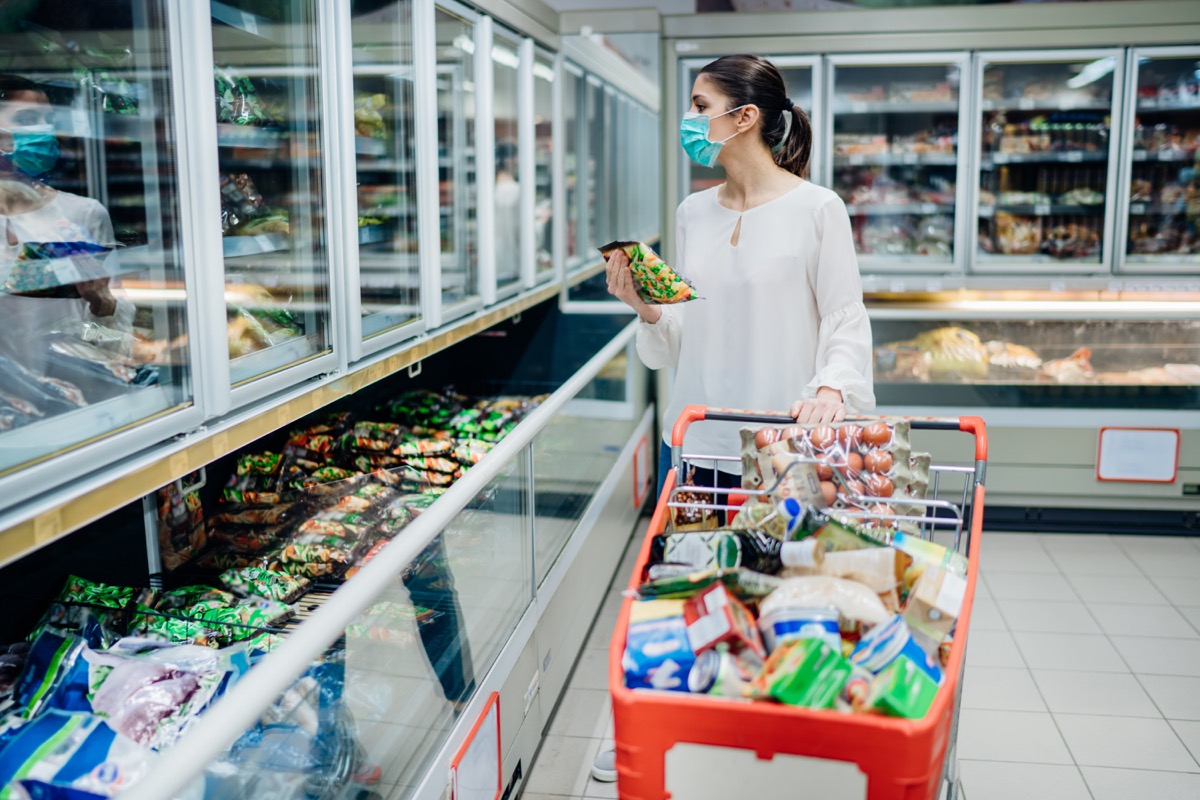 The Center for Disease Control is still encouraging everyone to maintain the same social distancing guidelines they put for three months ago. This can be tricky in some crowded grocery aisles, but be patient, wait your turn, and let people pass by before you grab your pack of rice cakes, beans, or yeast. Most stores have placed guidelines on aisle floors, especially while waiting for check out, so please respect the greater good and keep your distance.
By all means, wear a mask!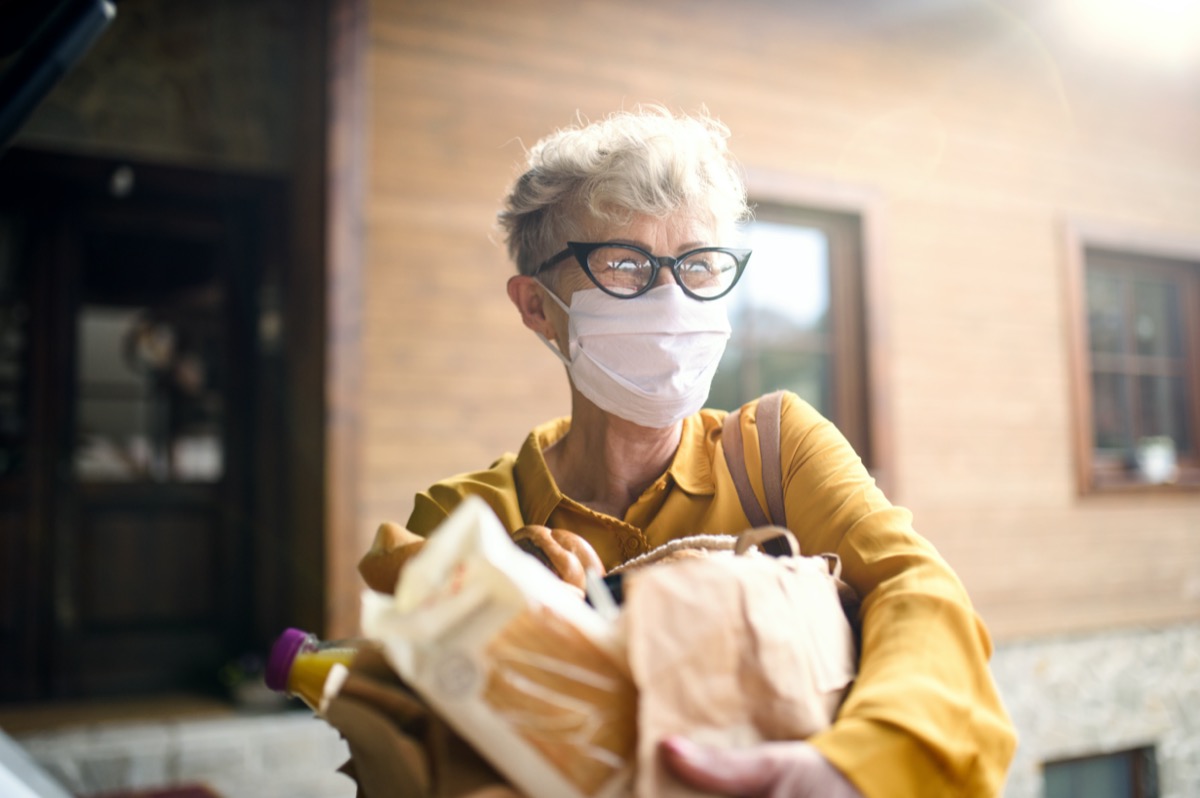 The CDC is insisting that everyone continue to wear masks, and when you go grocery shopping, it is no joke, Grocery store workers are getting sick from the coronavirus and some are even succumbing to the illness. So the benefit of your mask-wearing isn't necessarily you, it's the essential workers on the front lines. Wearing a mask is a responsible thing to do. For more helpful tips, check out 5 Ways to Save Money at the Grocery Store.