5 Grocery Stores Limiting the Amount of Meat You Can Buy
If you shop at any of these stores, know that you may not be able to purchase as much meat as you intended.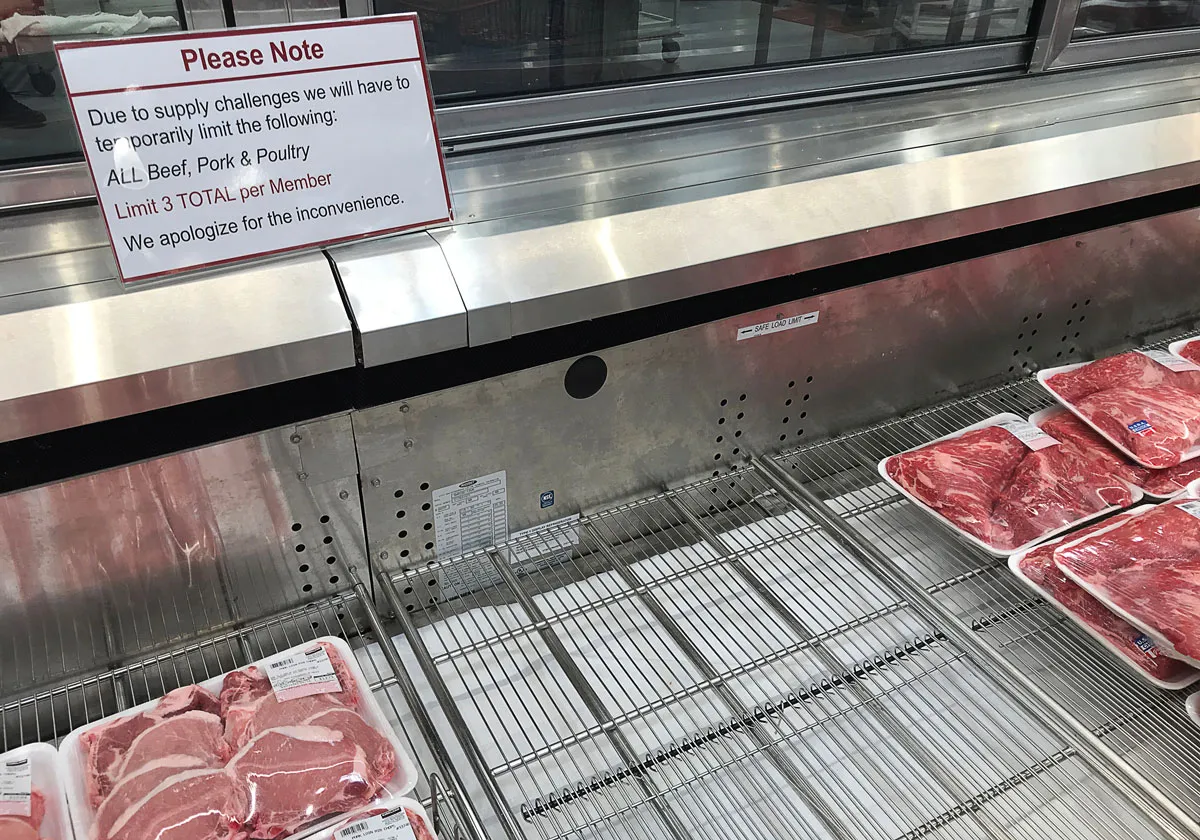 Over the past few months, meat suppliers have been shuttering across the U.S. due to coronavirus outbreaks in production facilities. As a result, 25 percent of America's pork production and 10 percent of beef production has disappeared into thin air, spurring signs of a looming meat shortage.
With a stalled supply chain and customers beginning to panic-buy meat just like with toilet paper, grocery stores have taken it upon themselves to limit the amount of meat you can purchase in one shopping trip.
To prepare for your next shopping trip, find out if your go-to grocery chain will prevent you from purchasing the amount of meat you want to buy. Meat quantity limits aren't the only thing changing due to the meat shortage. Read more: 7 Ways the Meat Shortage Will Change Your Grocery Trip.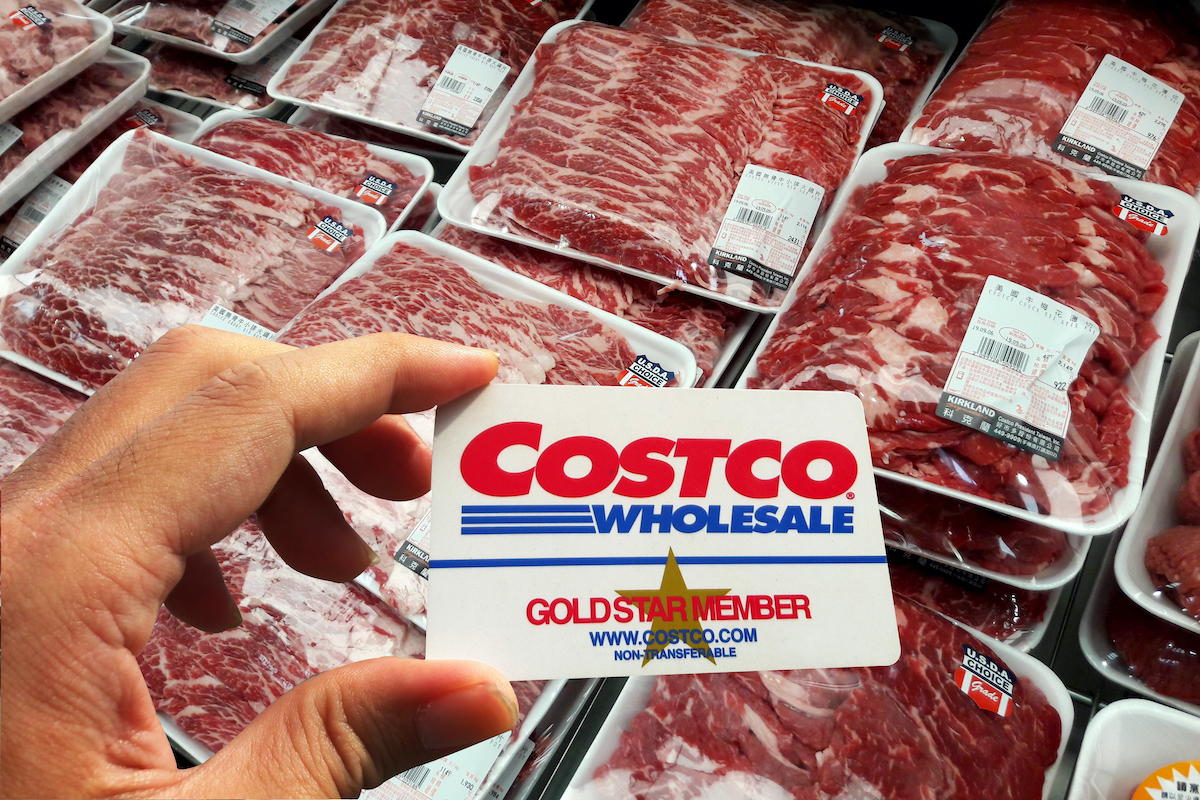 Costco is temporarily limiting beef, pork, and poultry purchases to a total of three items per member. The company says this is to "help ensure more members are able to purchase merchandise they want and need." Surprisingly, the meat purchasing limit isn't what's behind Why Angry Shoppers Are Boycotting Costco.
STAY INFORMED: Sign up for our newsletter to get the latest coronavirus foods news delivered straight to your inbox.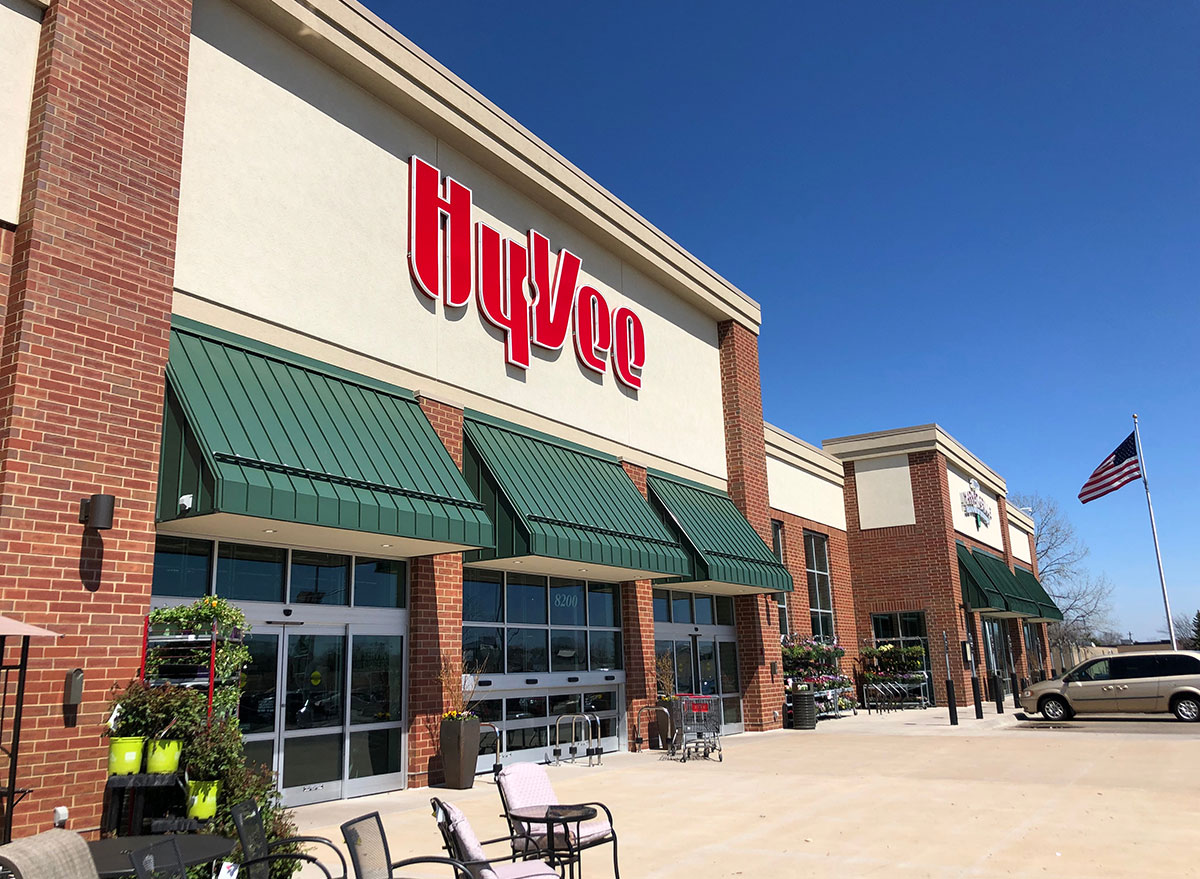 Midwestern grocery chain Hy-Vee announced it would be capping meat purchases at all of its locations — that's over 265 retail stores across eight states. Customers will be limited to four packages of a combination of fresh beef, ground beef, pork, and chicken.
If Kroger is your go-to supermarket, expect to see caps on meat purchases during your next visit. A spokesperson for Kroger told Fox News that "There is plenty of protein in the supply chain; however, some processors are experiencing challenges. At this time, we've added purchase limits only on ground beef and fresh pork at select stores." A quick check to Kroger's website, where you can place an order for pickup and delivery, shows that there is a limit of two on items like ground beef, pork ribs, pork shoulder, pork tenderloin, and other pork products. This limit means you can mix and match package sizes and brands, but you can only buy two total ground beef items.
You can, however, work around this policy by purchasing ground beef in different forms. For example, you can purchase two packs of pre-formed beef patties as well as two packs of ground beef. If you're really craving a burger, ordering from your favorite fast-food chain might not be an option: Wendy's Stops Serving Burgers at Some Locations Due to Meat Shortage.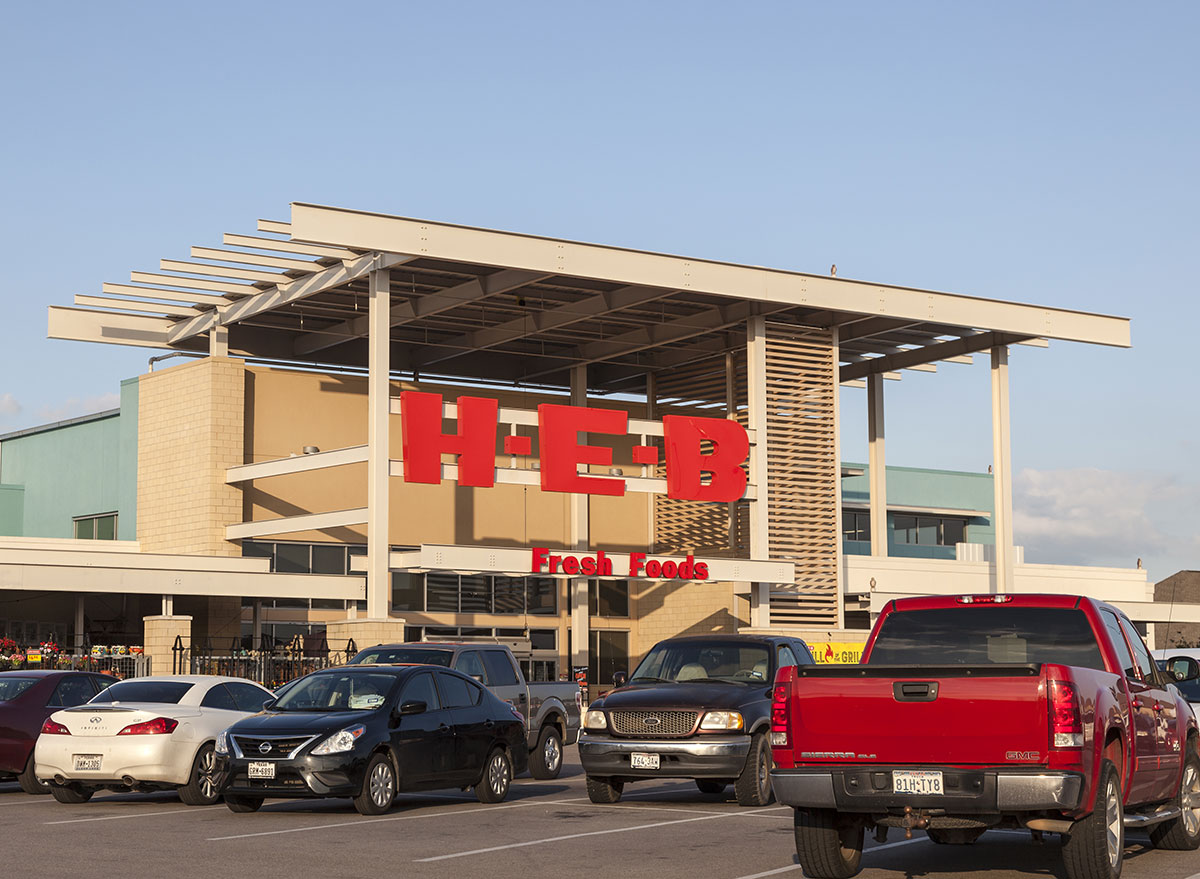 H-E-B, a supermarket chain that only operates in Texas, is among the grocery chains limiting meat purchases, but the limits vary by location. In some markets, you'll be limited to purchasing five total packets of any combination of fresh beef, ground beef, chicken, pork, and turkey. You're also allowed to add an additional two packages of frozen chicken and two packages of frozen raw beef burgers. Other locations will be laxer about the policy, only putting limits on five meat items.
RELATED: This Is How Long You Can Store Chicken in the Freezer6254a4d1642c605c54bf1cab17d50f1e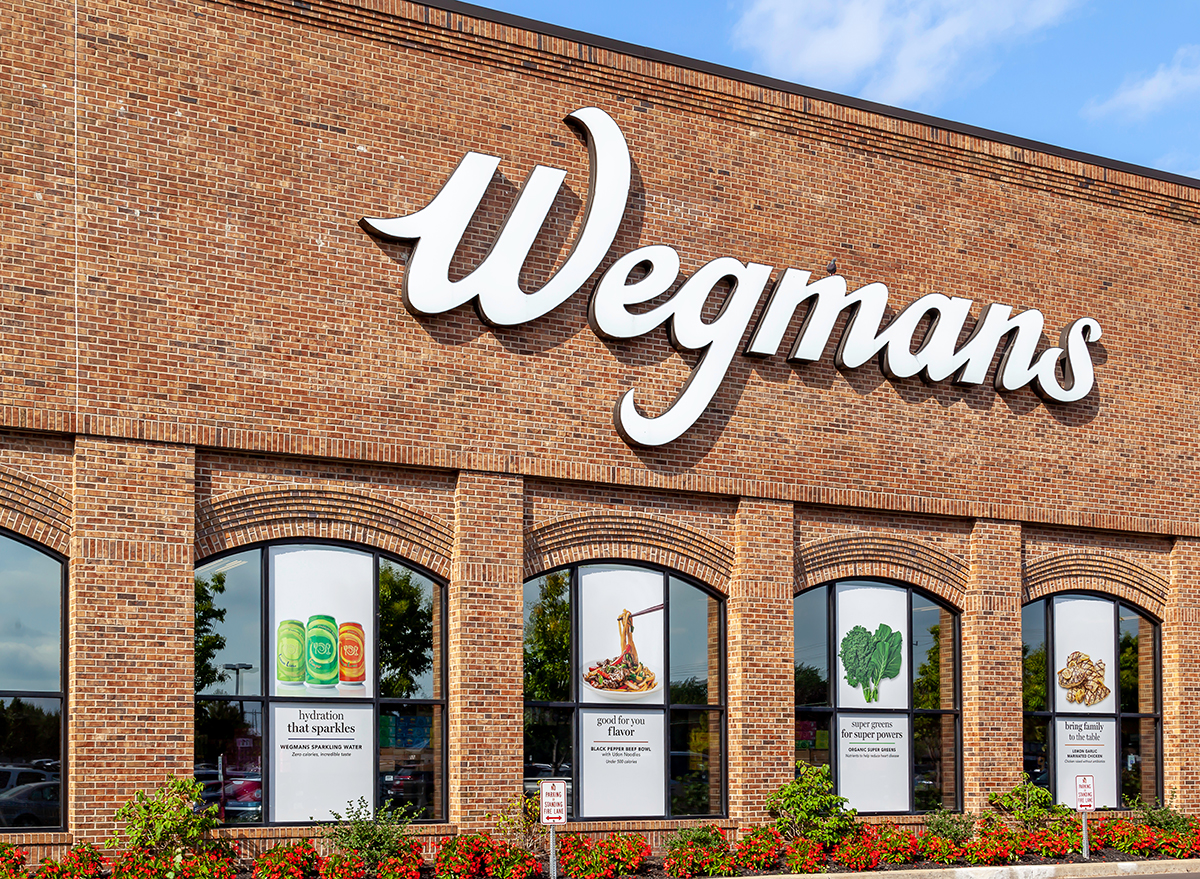 New York-based Wegmans, a supermarket chain that operates over 100 stores in the mid-Atlantic and New England regions, has been limiting meat purchases since March. "To help ensure we can serve the immediate needs of our customers, and minimize out-of-stock items," Wegmans says it currently has purchase limits on bacon, beef, chicken, ground meat, lamb, pork, sausage, turkey, and veal.
If you still need steak or ground beef for your next dinner, consider ordering from a direct-to-consumer service. We found the  8 Best Meat Delivery Services & Subscriptions that deliver the highest quality animal protein directly to your doorstep.
Olivia Tarantino
Olivia Tarantino is the Managing Editor of Eat This, Not That!, specializing in nutrition, health, and food product coverage.
Read more about Olivia