7 Signs a Brewery Is Worth a Try, According to Brewmasters
Enjoy a craft beer like a pro would.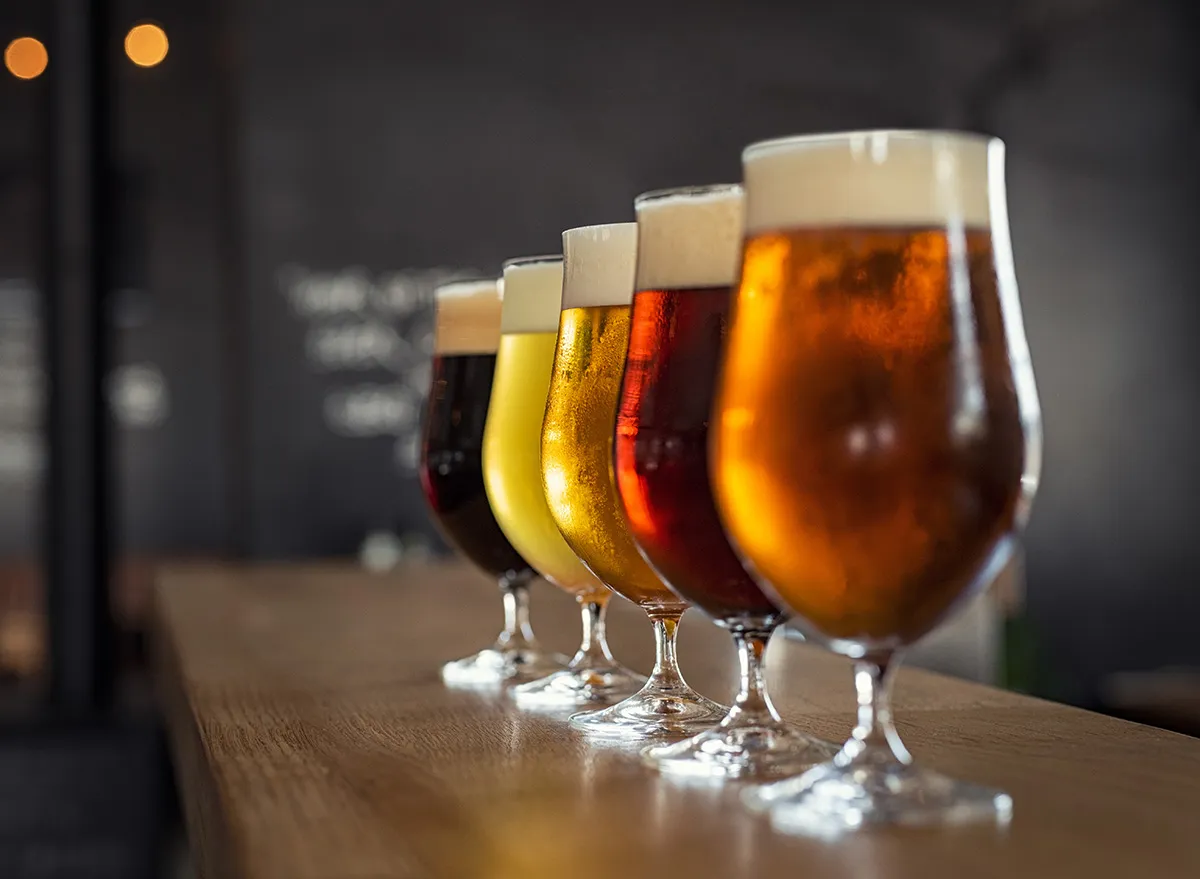 Americans love beer, and the rise of craft brewing has grown the market even further in the past few years. In 2021, craft brewer volume sales grew 8%, raising small and independent brewers' share of the U.S. beer market by volume to 13.1%. It doesn't hurt the odds that there are over 9,000 breweries in the country, but how do find a good brewery that's worth your time and money?
While many people are buying beer at markets and liquor stores, they're also hitting the breweries for tastings, flights, and even full meals paired with creative small-batch brews. If you're trying a brewery for the first time, get a flight to sample all their brews, and follow the tips from brewmasters and bartenders below.
Know what style of beer you like
If you're not into hoppy IPAs or fruity sours, you're not going to enjoy a brewery that specializes in those styles of brews. So, when you're trying a new brewer, make sure their style aligns with your tastes, says Luke Slater, brewmaster at The Roebuck Brewing Company.6254a4d1642c605c54bf1cab17d50f1e
"When it comes to checking out a brewery, it is ideal to have an understanding of the beer they brew (e.g. Blonde, Stout, IPA, or Bitter)," explains Slater. "Knowing what their top-selling beer is, along with the type of malts and hops used to create the masterpiece, provides a good indicator of the quality and flavor. A professional brewery will always provide the types of barley, malts, and hops used, which allows you to know what the taste experience is likely to be."
Cleanliness is key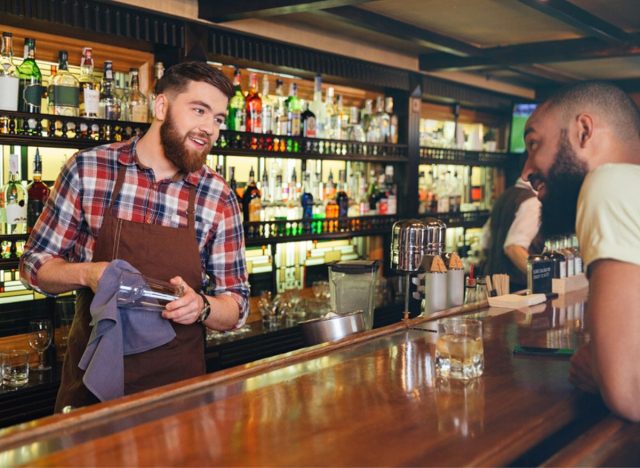 Brewing is a bit of a science, and the lab needs to be pristine, says Paul Kushner of MyBartender.
"The number one thing you need to look at is cleanliness. No surprises there, but fermentation requires an almost clinical approach to cleanliness and requires scientific precision," says Kushner. "If the brewery is dingy and dirty you can bet that they aren't putting the care and precision into their brews."
"A good brewery will be clean, from cleaning up dirty cups to keeping a clean restroom to keeping their tap room clean at all times," agrees Ryan Stockmal, beverage director of Butcher & Brew.
Check out their website
Seems like a no-brainer, but you can find out so much if you take a few minutes to do a little research, explains Slater. 
"If you want to find out more about the brewery, they should provide details on their website such as how the brewery operates, whether it's a microbrewery, mainstream or nano brewery," says Slater. "The information on the website should also include, how the beer is produced; the amount of beer produced, the size of the brewery; the type of beer, the various recipes; and where their ingredients have been sourced from (e.g. how eco-friendly they are as a company)." 
Ask the locals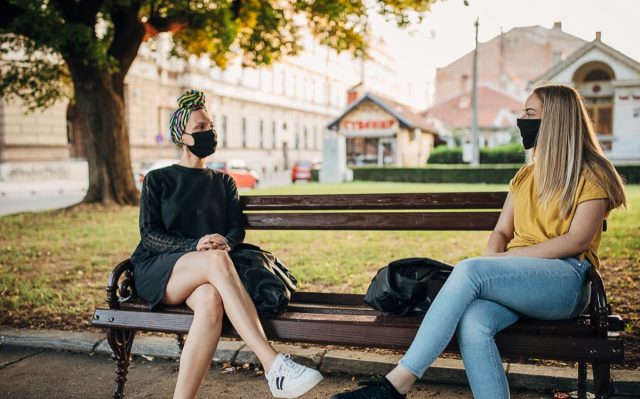 If you're traveling and want to post up after a long afternoon sightseeing at a good brewery, it's always wise to ask around. Some Airbnb hosts will leave lists of recommendations, you can always ask at the front desk at your hotel, or our favorite, ask the server at your breakfast or lunch spot.
Slater agrees, saying, "It never goes amiss to ask the locals what they think of the beer." 
Look for a rotating menu
The fun thing about getting drinks at a brewery is trying new beers, and one way to see if the brewery is innovating is to look at its menu.
"Next I'd say look for a seasonal, rotating menu," says Kushner. "Chalkboards with lots of eraser marks, sold-out signs on special brews, and a feature with local ingredients are all indicative of a brewery that values variety and seasonality. Having the same four IPAs on tap all year indicates a lack of creativity and a stubbornness that stifles innovation." 
Talk to the person pouring your beer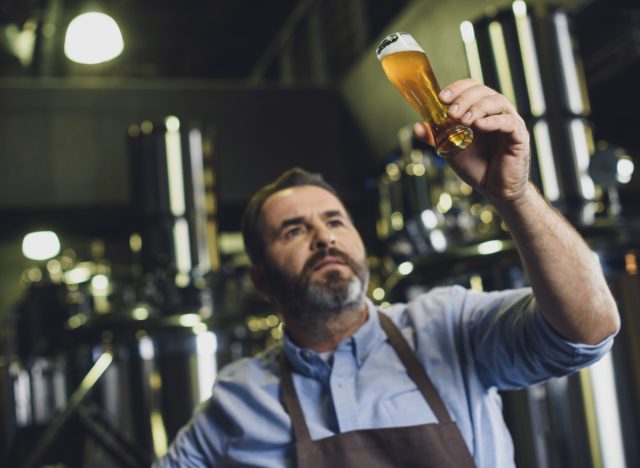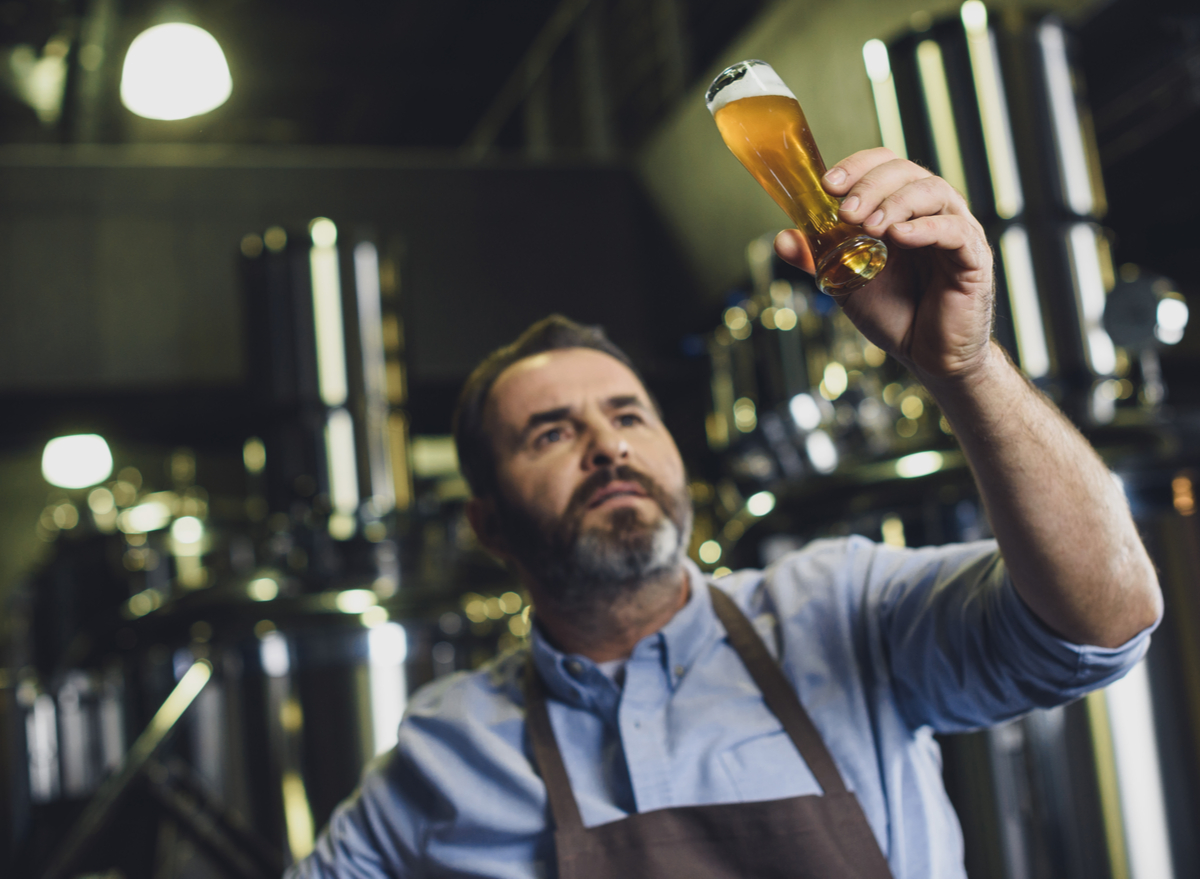 This is one of our favorite tips—and something we do all the time when trying a new bar or brewery. Sometimes it's a sign to have one drink and leave, but most of the time you'll learn something and try a new brew. 
"I also believe that a brief chat with the bartender can give you some major clues," says Kushner. "When you ask them about the brewing process or what's new on tap, are they able to speak passionately and with great detail? Or do they gloss over information and avoid questions? If your bartender can give you recommendations based on your preferences you are likely in good hands, and I love when a good brewery has something for every mood and taste." 
Don't forget to check out the food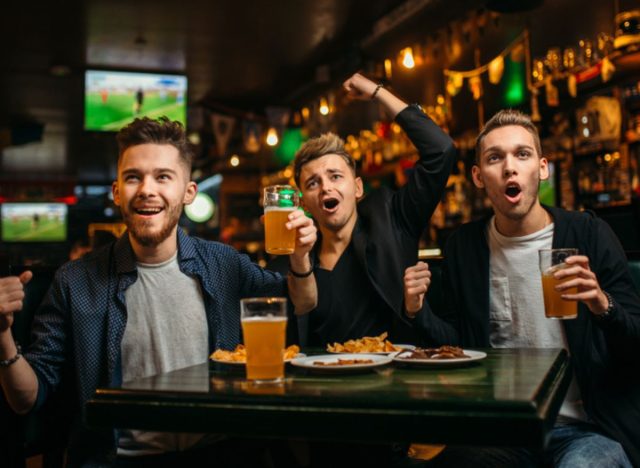 While this isn't a slam dunk showing that a brewery is great, food is a good sign that the proprietors care about their guests and want to provide a full experience, Stockmal explains.
"A good brewery usually has some kind of food option as well from its patrons (a food truck or an in-house restaurant)," he told us.
Tanya Edwards
Tanya Edwards is a seasoned food and health journalist, who has held roles at Yahoo Health as Managing Editor and at Food Network as Programming Director.
Read more about Tanya