11 Secrets Craft Beer Brewers Don't Want You to Know
Is that small-batch craft beer really what you think it is? You might be surprised.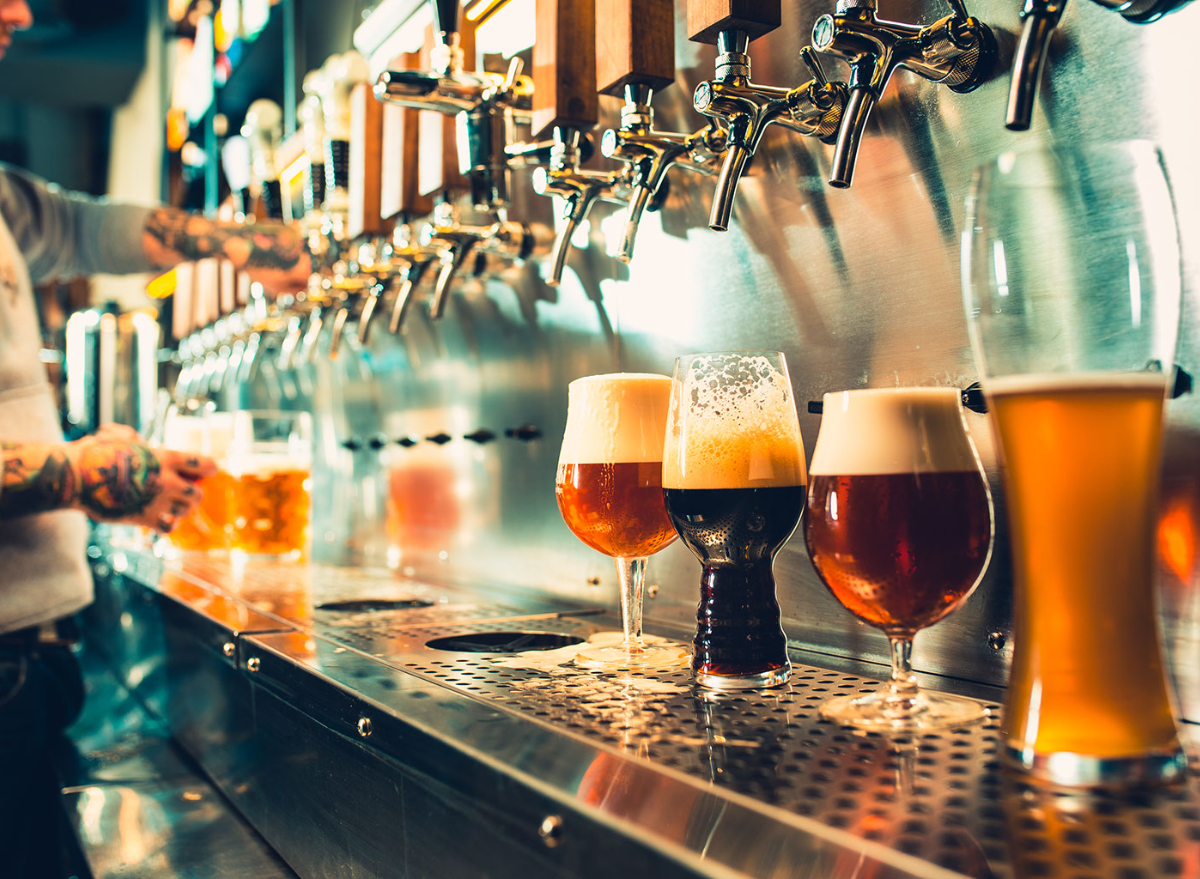 If you've grabbed a six-pack of beer or a cold one at a bar lately, chances are you've had a craft beer–that is a beer brewed by a smaller, often local, brewery. According to the Brewers Association, there are 7,450 craft brewers in the United States alone, like Fargo Brewing in North Dakota, Bells in Michigan, and Shipyard in Maine. With the craft beer craze showing no signs of slowing down, we dug into what you might not know about your local brewery–and the secrets craft beer brewers don't want you to know! Plus, check out: These Are the 25 Worst Beers in the World, New Data Says
Surprise, some of your favorite craft brews are owned by big beer.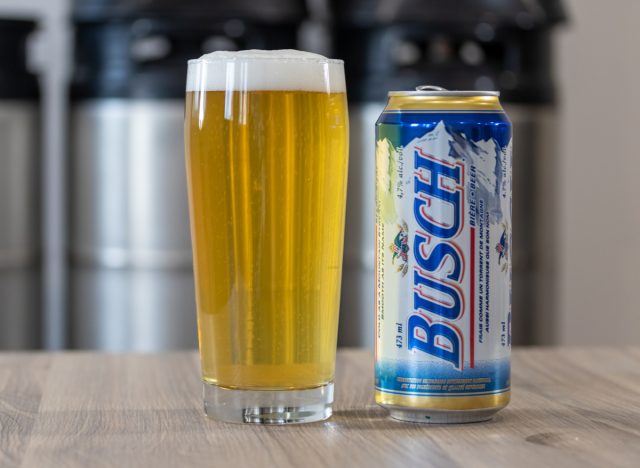 With more people picking up craft beer as their beverage of choice, it's not really surprising that deep-pocketed brewers like Anheuser-Busch are buying out some of your favorite local brews. Take Chicago-based Goose Island, for example, Anheuser-Busch bought Goose Island in 2011, in 2014 Grand Rapids Michigan's beloved Founders sold 30 percent of its organization to Mahou San Miguel, Spain's largest brewing company and Constellation Brands added Florida's Funky Buddha Brewing to its portfolio, which includes Ballast Point and Corona, in 2017.
Craft brewers aren't beer snobs.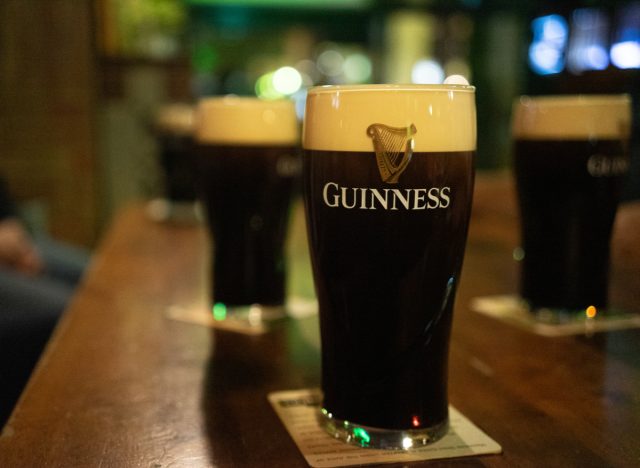 Despite what you may think about micro brewers being precious about what they'll drink, they appreciate the classics as well. Shaun O'Sullivan, co-founder and brewmaster of 21st Amendment Brewery, admitted to VinePair that Coors Light is his guilty pleasure and Augie Carton, Founder, Carton Brewing loves a cold Guinness.
REALTED: This Is the World's Most Favorite Beer, New Data Says
Quality assurance can be an issue.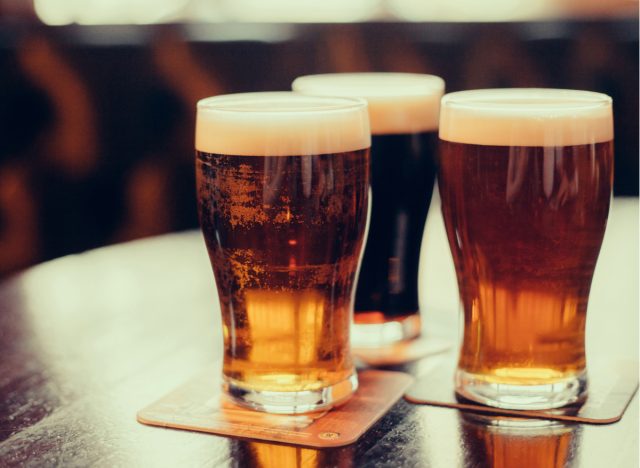 Another slightly scary thing the brewing insider told Thrillist is that smaller breweries just don't have the resources and staff to make sure every beer is perfectly brewed. "Some breweries package on a small scale and their beers will have diacetyl and off-flavors because they do mobile–they haven't invested in infrastructure and quality assurance," the insider said. "They don't have labs to test to make sure that if there's an infection, they can track it."
Craft beers can cost over $200!
Okay, so most brews are in the five to ten dollar range, but Utopias, a limited-release dark ale blend from Sam Adams, also happens to be America's most expensive craft beer, with a suggested retail price of $210 per bottle. The ruby-black Utopias are aged in used spirits barrels and have a 28% ABV, Barron's reports.
You can get a craft beer made with an interesting cow body part.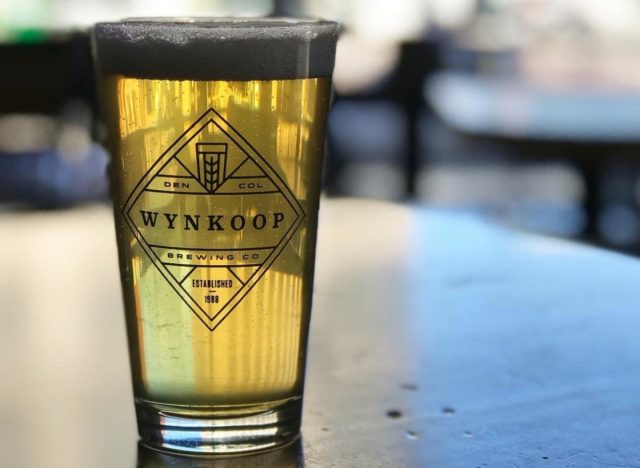 If you're into craft beer, you're probably used to some unusual flavors and styles–the first time you have a sour beer it can be pretty interesting. But there are some super experimental styles that you might want to skip, like Wynkoop Brewing Co.'s Rocky Mountain Oyster Stout. Yep, each barrel of this beer contains three bull testicles and was originally created as an April Fool's Day joke.
Many brews are high-calorie.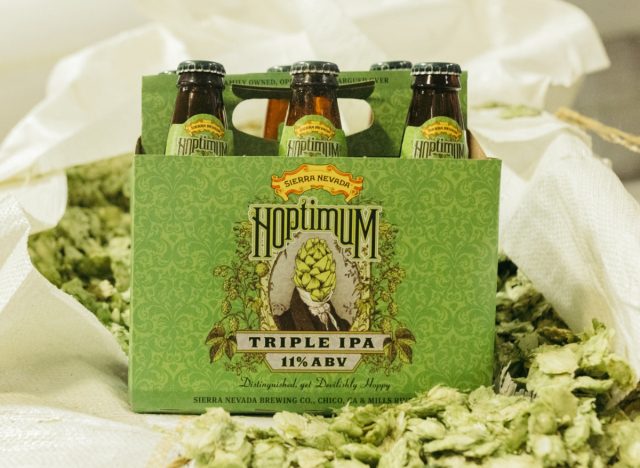 Just because craft brewers are small and often locally owned doesn't mean some of them aren't packed with calories. Sierra Nevada Hoptimum is a whopping 314 calories and 24 grams of carbs per serving and the brand's Torpedo brew comes in at 236 calories and 20.6 grams of carbs. Enjoy these in moderation if you're watching your waistline.
Intense rivalries have sprung up between brewers.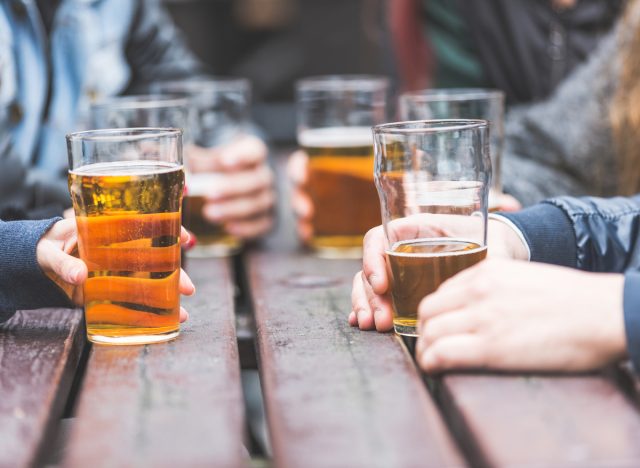 These businesses are more than just hobbies, and there's a lot of money to be made. An anonymous brewery insider told Thrillist, "There are breweries much bigger than us that don't have as much growth as we do. As wonderful as it is to go to festivals and see other breweries, there's that feeling of, 'Oh God, we're not a big, happy, loving family anymore. We're competitors.'"6254a4d1642c605c54bf1cab17d50f1e
However, Sam Adams helps small businesses.
Breweries like Boston Beer Co., which is the company behind Sam Adams beers, have a program to offer loans to other small businesses. "We've provided startup loans to over 30 craft brewers," Jim Koch, Boston Beer Co.'s founder, told CNBC. "This is counterintuitive to most people. Why would you help your competition? Craft brewers help craft brewers because we believe."
Craft brewers create products they like.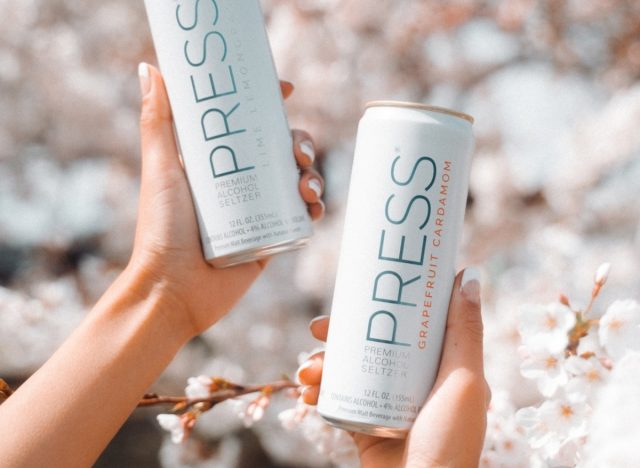 While you may associate craft beers with hoppy, heady IPAs, one of the secrets to their success is finding a niche and filling it. One example? Hard seltzer. "I wanted to create this product for moms like me," Amy Wahlberg, founder of PRESS Premium Hard Seltzer, told Forbes. "Taking inspiration from my favorite pre-kids cocktail of choice, a vodka press, I turned my kitchen into a mixology lab."
You won't make a ton of money working for a craft brewery.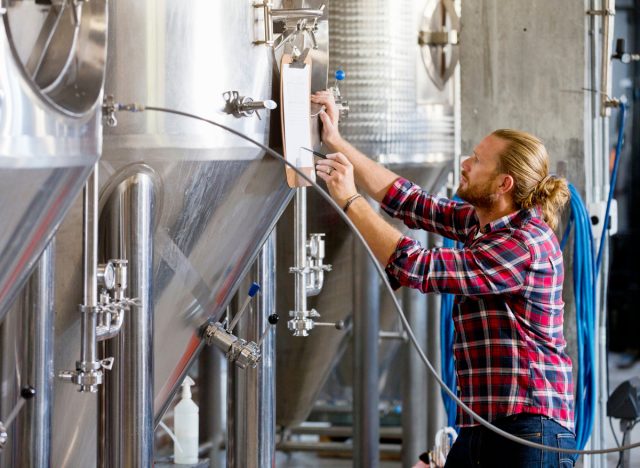 If you love craft beers, tried your hand at home brewing, and dream of one day working for your favorite local brewery, be warned it will be a labor of love. ​​Head brewers working in small brewpubs, on average earn a yearly salary of $46,000, and in larger brewpubs, they average around $51,000 per year. Brewers who work in small breweries make an average of $42,500 a year, according to JustBeer.
Craft breweries have a 'white dudes with beards' problem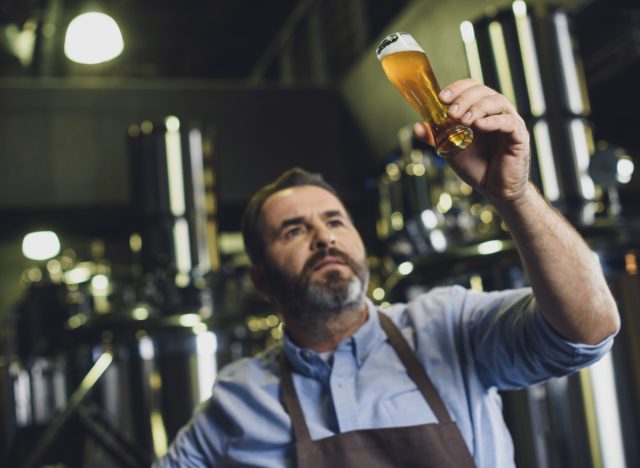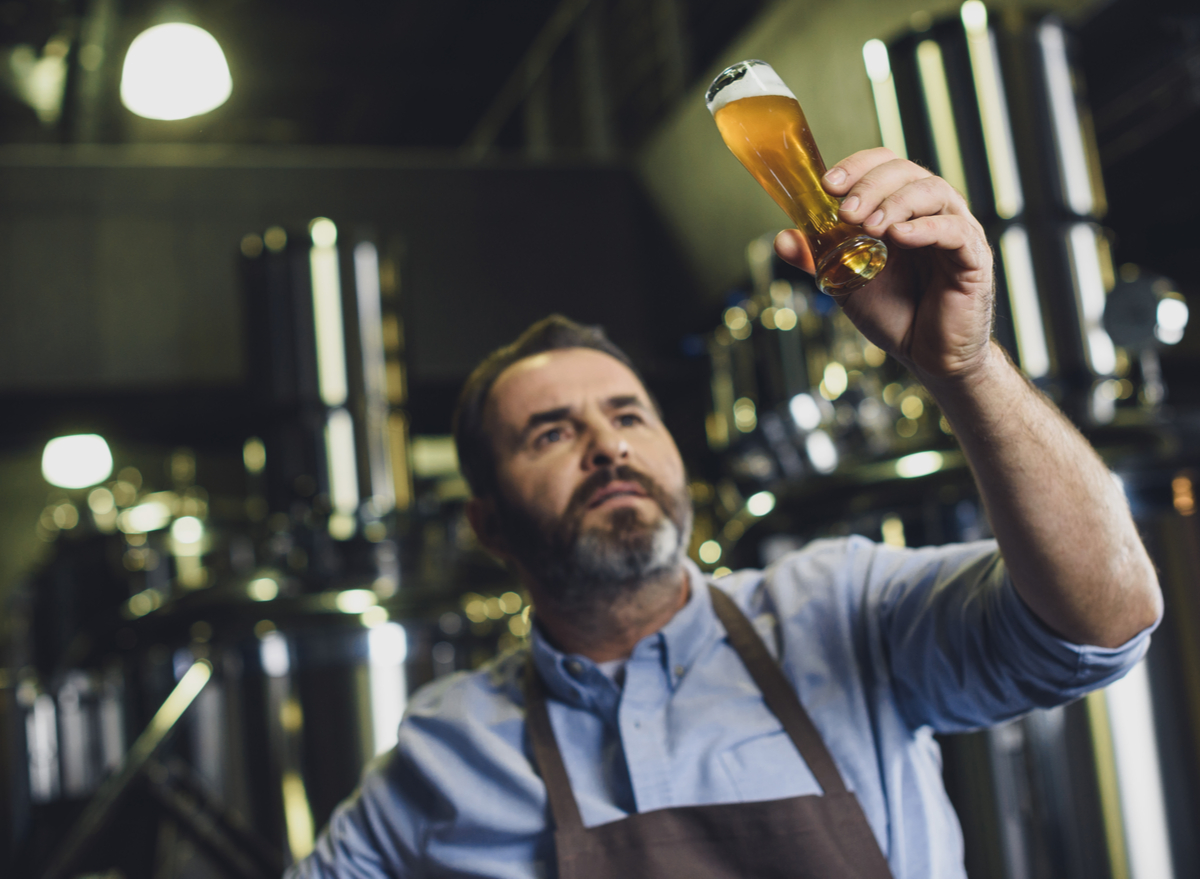 Unfortunately, the perception that women don't work in brewing is somewhat true, according to Civil Eats. In 2019, a survey by the Brewers Association of the 9,000 narrowly defined, independently owned craft breweries (those brewing fewer than six million barrels a year) showed that gender demographics within the industry skew heavily male, with women making up only 22.6 percent of craft brewery owners.
Read more about your favorite brews:
This One Beer Is The Secret to Living 100 Years, Says a 106-Year-Old
One Shocking Side Effect of Drinking Beer, Experts Say
This Is the Most Popular Beer in Your State, New Report Says
Tanya Edwards
Tanya Edwards is a seasoned food and health journalist, who has held roles at Yahoo Health as Managing Editor and at Food Network as Programming Director.
Read more about Tanya