5 Snacks Shawn Mendes Swears By
Plus, what he ate during his Calvin Klein photoshoot.
It's not just Shawn Mendes' sappy lyrics that make him a heartthrob around the world—it's also his washboard abs. Fans are going crazy over the singer's latest Tommy Hilfiger campaign collaboration. Let's just say that Mendes looks very handsome.
But beyond his workout routine, how does the "When You're Gone" singer maintain such a fit physique? Well, he has a few healthy snacks that help him out.
While it may seem hard to believe that he doesn't crave chips or candy, the star has been pretty open about his healthy habits. "I don't really like junk food," he told US Magazine.
So what does Shawn Mendes reach for when he's in a snacking mood? Read on to find out, and next, check out 8 Eating Habits Molly Yeh Swears By.
Avocados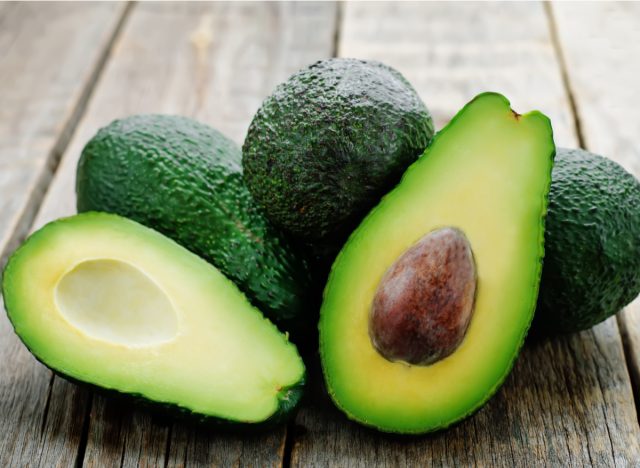 Avocado toast may be the craze, but Mendes makes a snack out of just the avocado. The "Mercy" singer posted a photo on Instagram eating half of an avocado with the caption: "🥑".6254a4d1642c605c54bf1cab17d50f1e
Previous Eat This, Not That! reporting shows that avocados are high in fiber and healthy monounsaturated fats. The fruit has plenty of health benefits, including upping your fruit and veggie intake, helping your heart health, keeping you satisfied for longer, and even lowering your risk for metabolic syndrome.
Nuts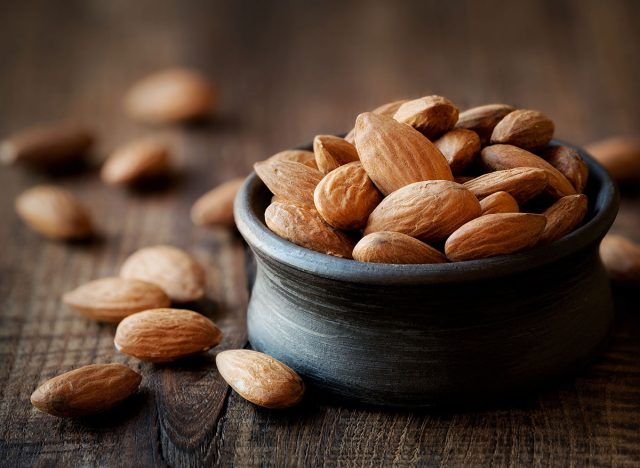 The "Treat You Better" singer not only snacks on nuts for the nutritional value: "Eating food that you have to work for is so satisfying.. Like edamame or nuts you gotta break," he tweeted. Mendes apparently likes a challenge with his snacks. Besides his obsession with cracking peanuts, his nut of choice is typically almonds: "I love almonds," he told US Magazine.
Edamame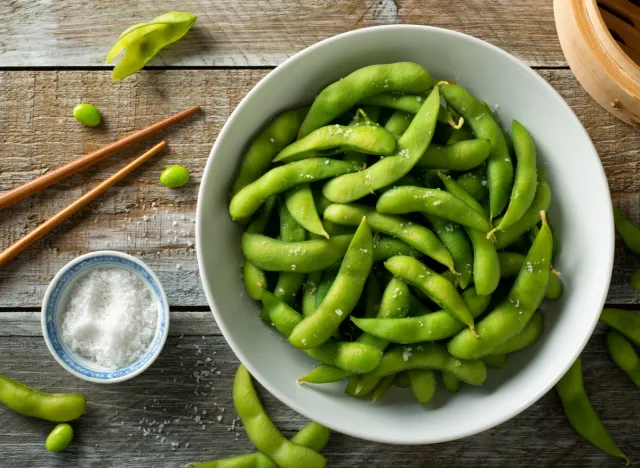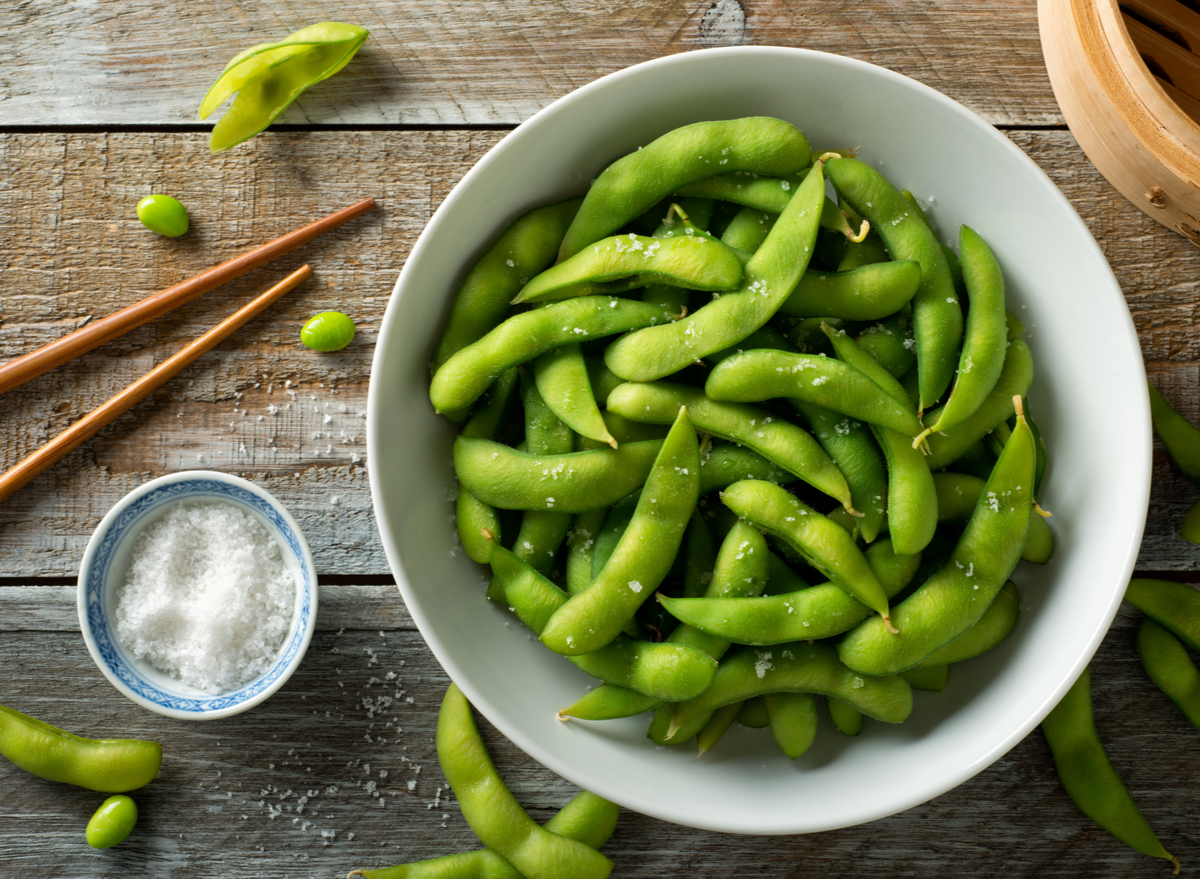 Much like cracking nuts, Mendes enjoys working for his edamame seeds. "Edamame is my new favorite thing 😍," he tweeted. Previous Eat This, Not That! reporting shows that edamame is a great source of plant-based protein. In fact, edamame has more protein than soybeans, snap peas, green peas, and tofu.
Muffins
The one sweet Mendes can't resist is a muffin. "I love muffins and I've definitely made that clear to my fans," he told BuzzFeed. He actually loves muffins so much that he can't pick one favorite flavor: "It depends, if it's the evening I'll go for a chocolate chip but if it's morning I'll 100% go for blueberry. I'm all over the place with muffins. Carrots are great. Banana, chocolate chip, they rock too. I love muffins, they're my shit," he told BuzzFeed.
But not all muffins are loaded with sugar and calories: check out 16 Healthy Muffin Recipes to fit this treat into your diet.
Cereal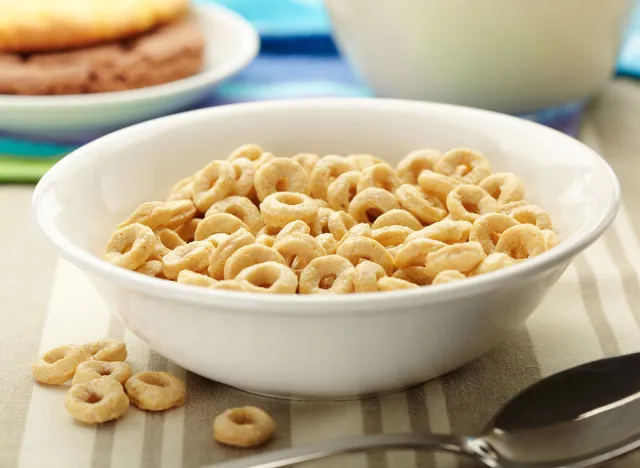 It's safe to say that the "Monster" singer is a cereal fanatic. He specifically reaches for cereal at night: "Cereal b4 bed is great. Trust me," he tweeted. The star has even snacked on cereal in the very early hours of the morning: "2 am cereal always," he tweeted. While late-night snacking is not recommended for healthy living and weight loss, at least he stays clear of cookies and chips.
Oh, and much like his Tommy Hilfiger campaign, he did another steamy photoshoot with Calvin Klein, featuring a full bowl of cereal in one of the photos! That's right, Shawn Mendes eating cereal in his underwear is something you don't want to miss.
Want to know what else celebs are snacking on these days? Check out 5 Snacks Zoey Deschanel Swears By.
Mia Salas
Mia is a freelance writer for several publications and a soon-to-be graduate from Princeton University with a degree in English.
Read more about Mia