5 Snacks That Olivia O'Brien Swears By
Olivia has some on-the-go food to keep her feeling good.
Rising pop star Olivia O'Brien looked absolutely stunning in her Coachella 2022 outfit that showed off her slim figure and long legs. So how does the "Josslyn" singer stay that in shape?
Well, she has a few healthy snack secrets that help her out. Between recording new music in the studio and touring across the country, Olivia's got to have some on-the-go food to keep her feeling good.
And with quite a sweet tooth, the Gen-Z star has to curb her cravings with something other than donuts and cake. When shopping at Trader Joe's and Whole Foods, Olivia scopes out her backstage snacks that will do the trick in a healthier way.
Read on to find out what Olivia O'Brien is snacking on these days, and next, check out 7 Mocktails That Celebs Love.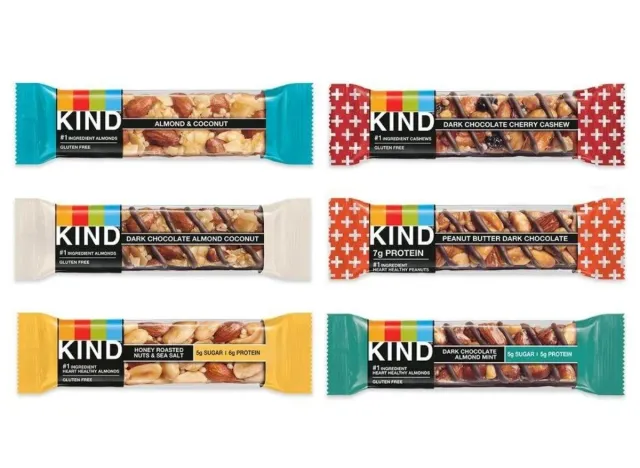 A healthier alternative to sugary, processed foods, KIND Bars are one of Olivia's favorites. "We just went to Whole Foods and got a bunch of snacks for the van. I love KIND bars…I like the ones that are more square, the ones that are more granola-y," she told Genius. We assume she's talking about the KIND Healthy Grains Bars, which are baked with at least 5 super grains.6254a4d1642c605c54bf1cab17d50f1e
"They're probably not that good for you, but I just feel like they are because they say they are," Olivia added in her Genius interview. But these bars are actually healthier than the singer might think– each bar has a full serving of whole grains, no trans fat, and many have 6 grams of sugar or less.
Trader Joe's Cocoa Batons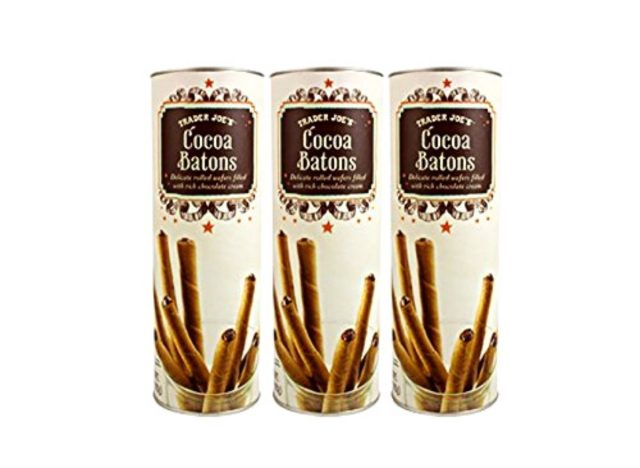 Although not the healthiest snack ever, Trader Joe's Cocoa Batons at least give Olivia the sweet serving she needs without the overwhelming sugars found in other treats, like Hostess Twinkies with 32 grams of sugar per two cakes. "Then there's Trader Joe's Cocoa Batons. It's like those wafer circle sticky things, they're hard and they have chocolate in the middle," she told Genius. For every two pieces, there's 110 calories, 10 grams of sugar, and 5 grams of fat. Currently nowhere to be found on the Trader Joe's website, you can still order them on Amazon.
The most unexpected thing in Olivia's bag is…beans. In a video for Refinery29, the star shared that she's obsessed with beans. "I'm just really vibing with beans lately," she said. So much so that, according to Refinery29, she thought of making a TikTok in a bathtub filled with beans. The giant Ziplock bag in the video looked like it either had baked or pink beans in it, but either way, beans have a ton of nutritional value: they're rich in protein and fiber, which may keep you satisfied for longer and reduce your overall calorie intake.
Abe's Vegan Mini Blueberry Muffins
Skip the sugar-coated Dunkin muffin, and head over to Whole Foods for Olivia's go-to Abe's Vegan Mini Blueberry Muffins. The "hate u love u" singer posted a TikTok holding up these muffins with the text: "i just ate 9 muffins in the past hour😌😘✌🏻 should I go for 12?! 😍😱🤪🥵". Now, maybe 9 muffins isn't the healthiest serving size, but overall, these vegan muffins are a great alternative to others, with less than half the calories per serving size of a Dunkin blueberry muffin. There's also only 17 grams of sugar in one serving, compared to 44 grams in the Dunkin blueberry muffin.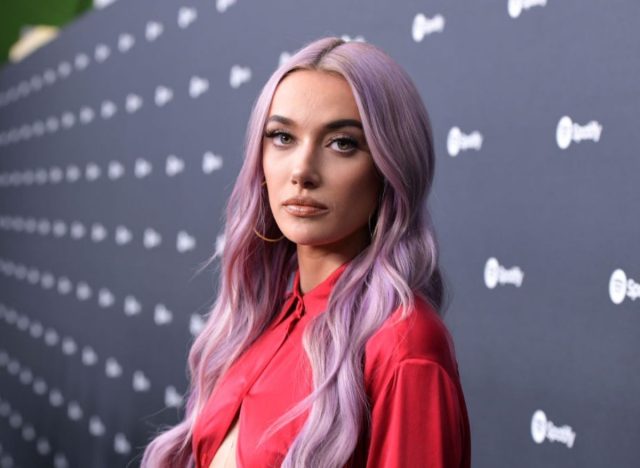 Fruit-based smoothies are an essential for Olivia. The celeb tweeted: "​​i'm in a phase where all i crave is smoothies. i don't care what time it is i just want a smoothie or 3 as my meal please". Less of a snack, and more of a meal for Olivia, the singer enjoys getting a boost of energy from her drinks. Megan Fox also loves smoothies, so don't miss the actress' favorite smoothie recipes by her personal trainer.
Want to know more about what celebs are snacking on these days? Check out 8 Best Healthy Snacks That Celebs Love.
Mia Salas
Mia is a freelance writer for several publications and a soon-to-be graduate from Princeton University with a degree in English.
Read more about Mia